Warcaster: Looking at the Adepticon Exclusive Weaver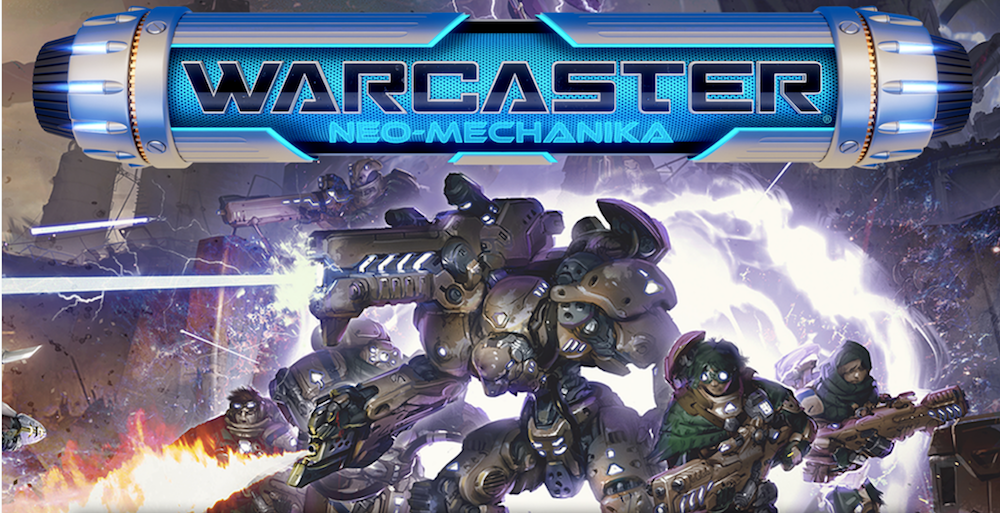 We've got our hands on 2 models from the new game Warcaster: Neo-Mechanika. One of them is the Adepticon exclusive Marcher Worlds Weaver Sculpt, check it out!
In case you haven't seen, the Warcaster: Neo-Mechanika Kickstarter is in full swing with only a few days left! Before looking at the Adepticon Weaver models we've also got a member of the Weaver Fire Team Squad to assemble. It's full metal and 3 parts.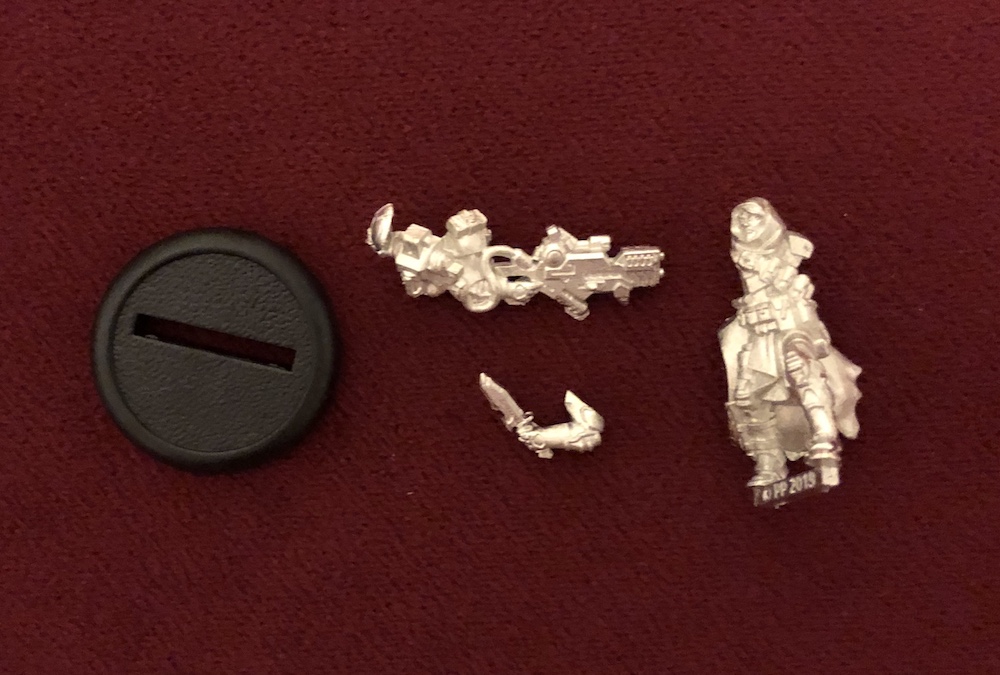 Assembly
Nothing tricky here, the right arm is combined with a section of the torso. This made it quick to assemble. The left arm was similar as the arm connection was actually part of the shoulder.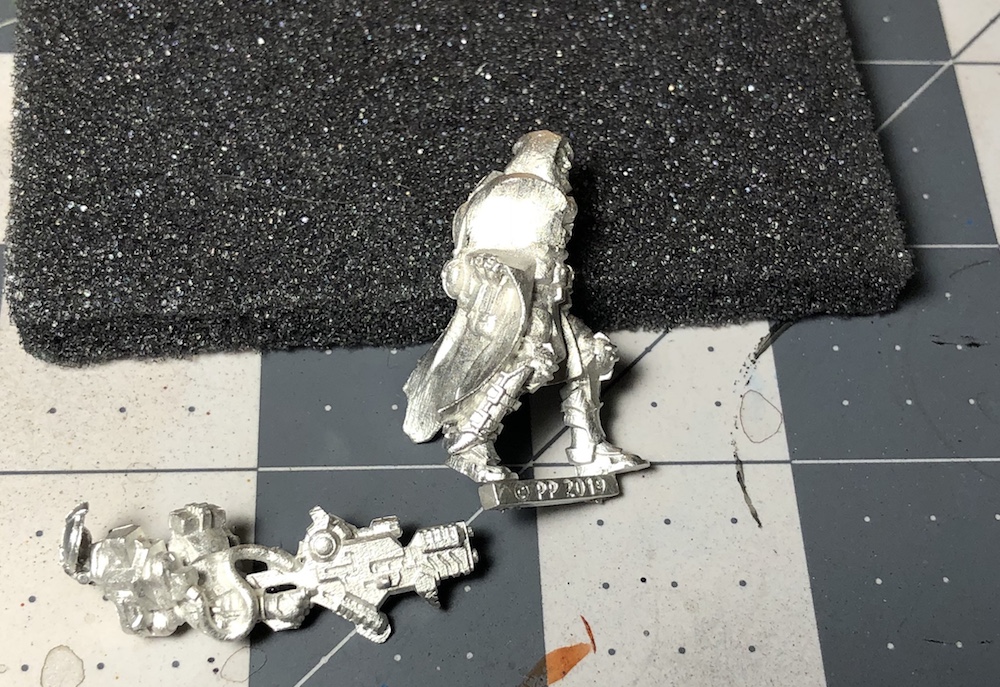 Done!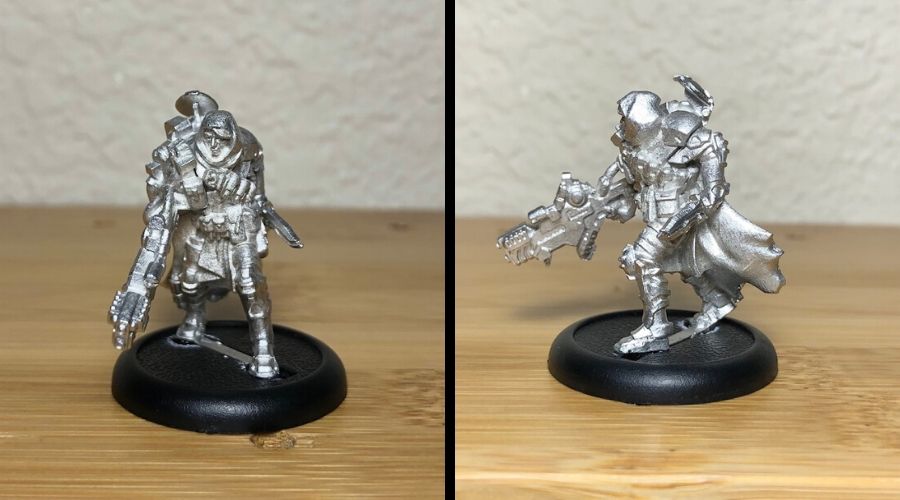 Adepticon Exclusive Weaver Sculpt
Like the other Warcaster models we've seen, the Weaver is also full metal.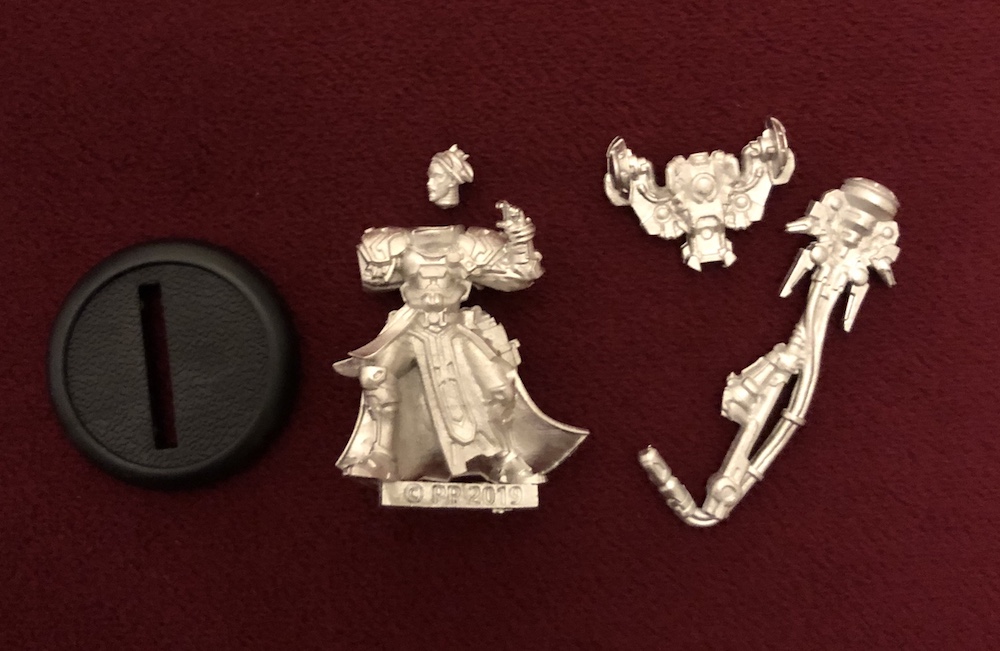 The 'backpack' is also where the end of the power cord for the staff connects. This fit easily and didn't require any bending.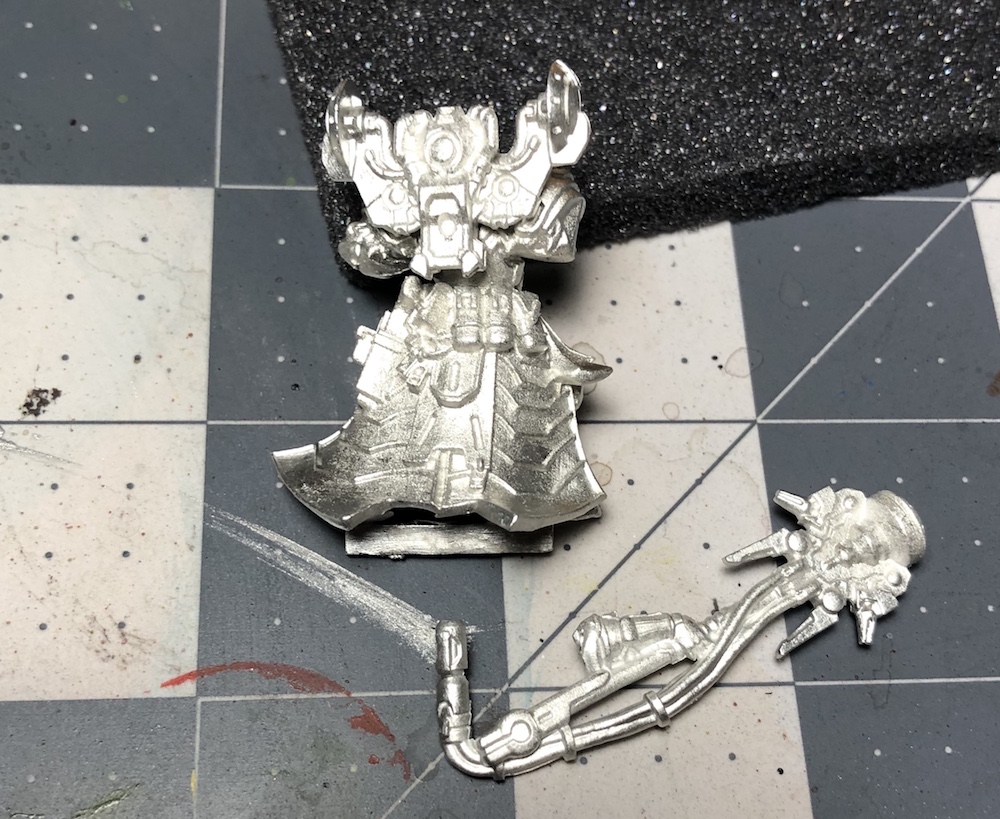 After that it was a simple matter of gluing the head in place.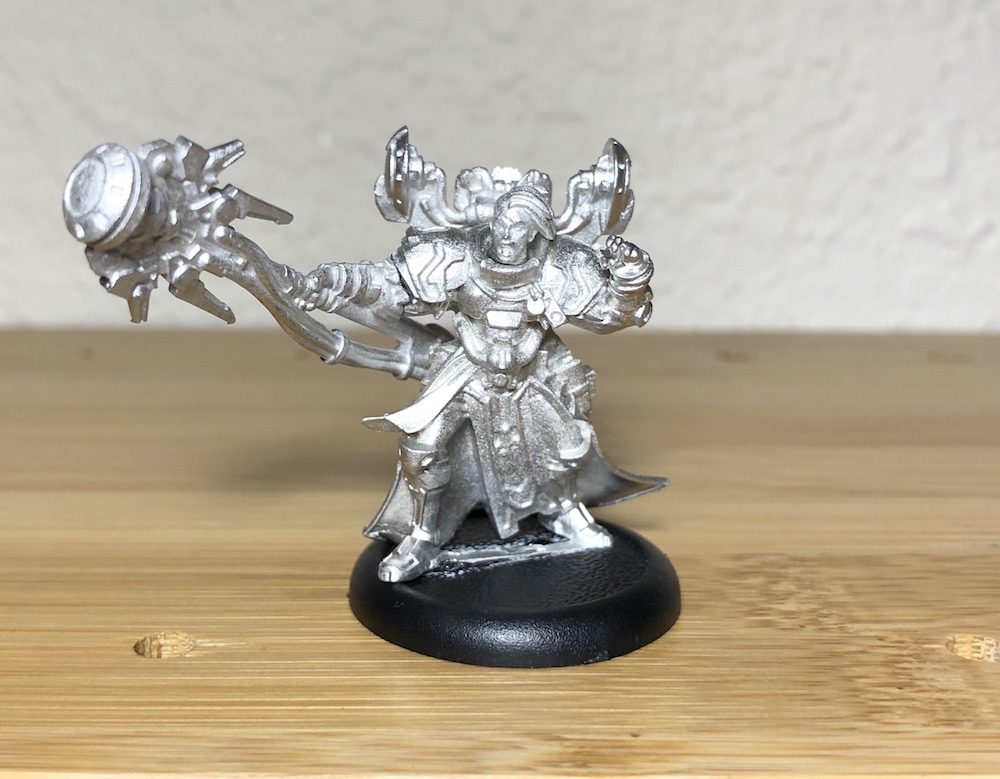 Here is an image of the regular sculpt of the Marcher Worlds Weaver for comparison.
Ready for Paint
Applied a zenith prime and now these models are ready for some paint.
Subscribe to our newsletter!
Get Tabletop, RPG & Pop Culture news delivered directly to your inbox.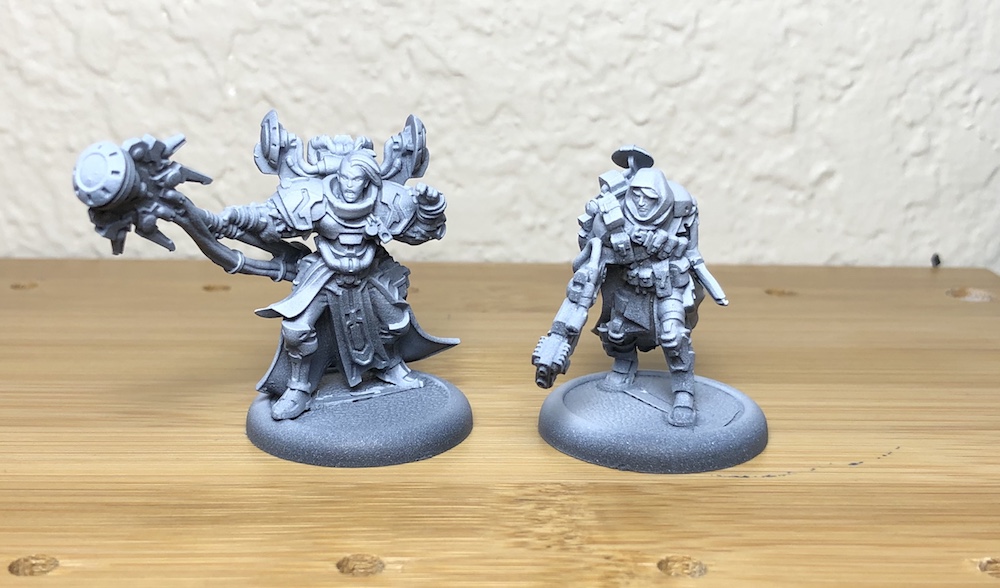 Check out the Kickstarter for Warcaster: Neo-Mechanika – lots of great looking minis. For more information about the Warcaster setting you can checkout the Warcaster website.

What faction in Neo-Mechanika are you most excited for?