Gee, I wonder what that could mean?
Well get ready folks because GW has been hyping up this fight heavyweight fight for a while. Saga of the Beast is getting the big reveal tonight. Based on the latest video from GW, we know who's going to be in it to.
The official announcement is coming later today from Warhammer Community. That's all well and good but in the hours leading up to that a couple of interesting things happened.
The Ghazghkull Thraka model has "sold out" online. That's not a huge shocker as we knew for a fact that a new versions was on the way. The second thing was Ragnar Blackmane's model has been pulled from GW's site.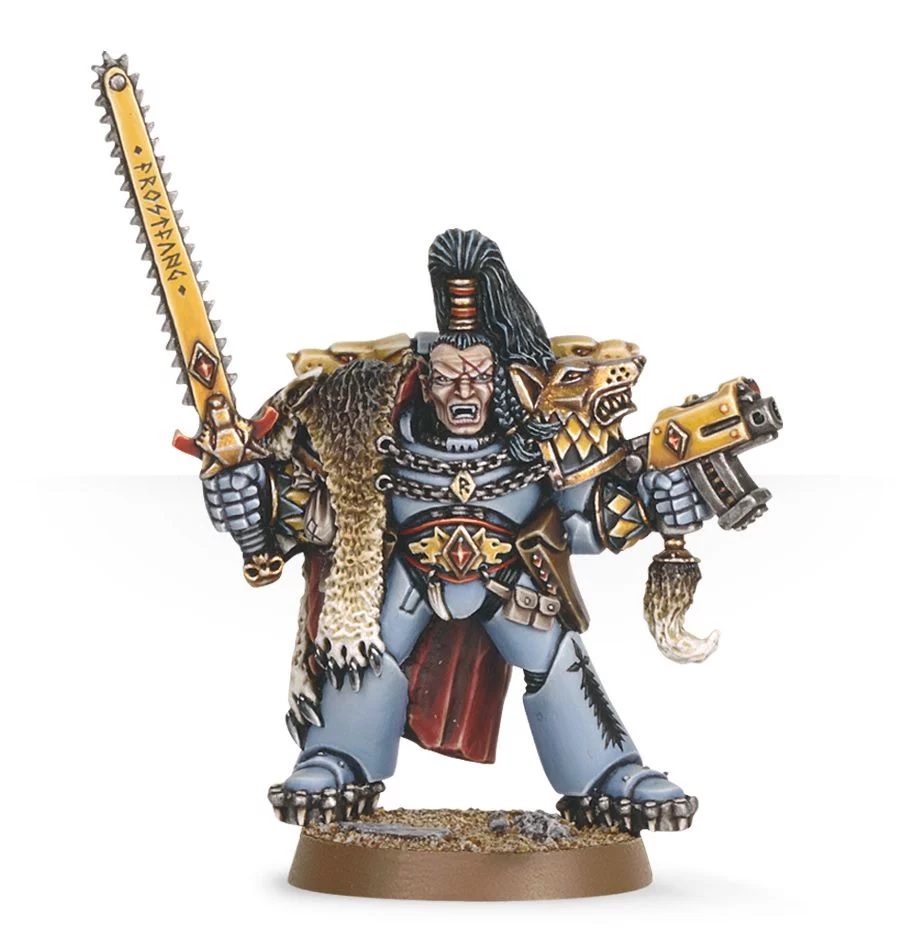 We've been clamoring for a new model for a while now so we're hopeful. I was hoping to do a comparison between the model on the website and the pictures from the video when we couldn't find a link for it on GW's site. Thankfully, we have pics of him in our archive. Let's take a quick look: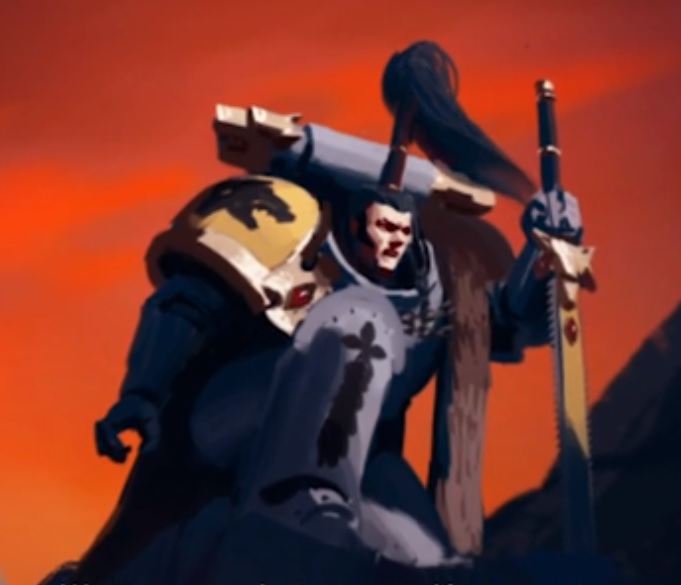 So here's the first look at Ragnar in the art. Everything looks normal, right? Except, it's been reversed…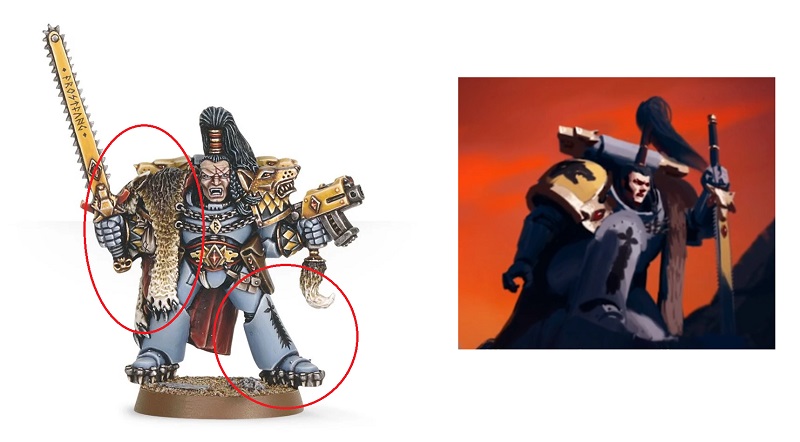 The pelt is on the wrong side, the Great Company's mark is on the wrong leg and even his wolf head (on the shoulder) are missing/removed. But this does give us one clue about the possible new model – notice the knee? His old model sure had an old, classic marine MK. of Armor. But that ridge is 100% Primaris:

Here's another piece of artwork: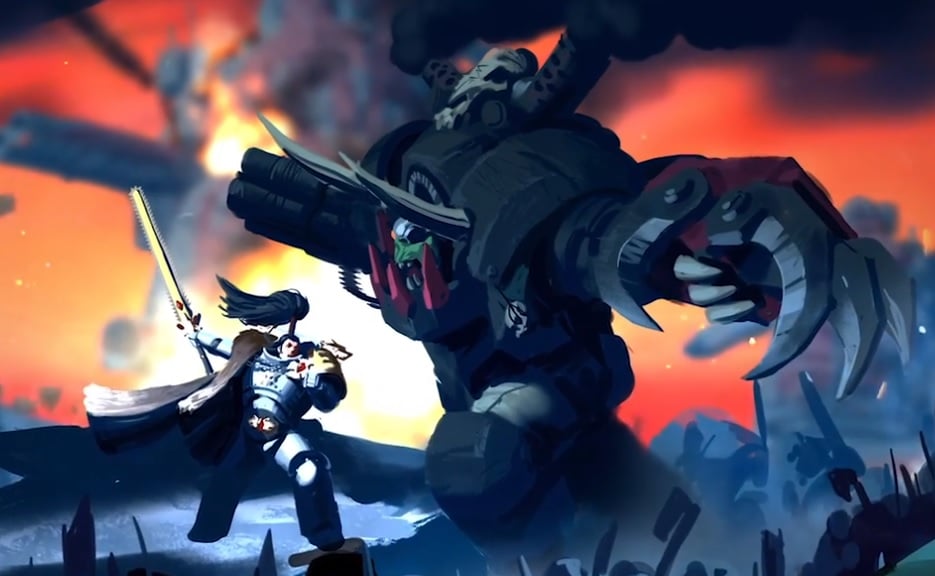 This looks more like the original now. The pelt is back on the right, as well as the Great Company marking on his leg: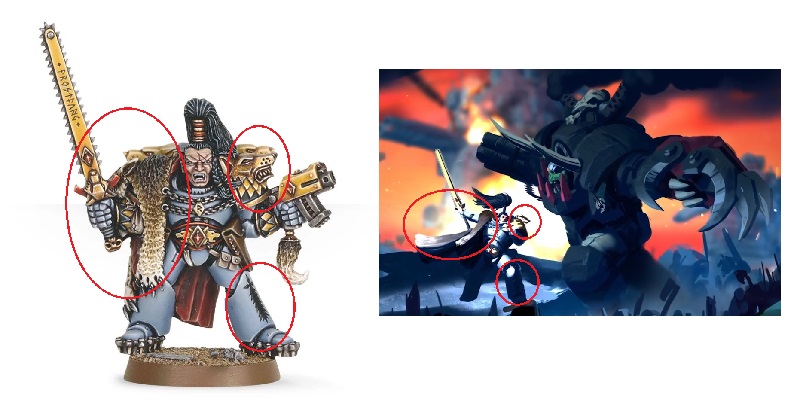 The wolf head on his shoulder is gone, however. We still have the backpack with wolf heads at least.
Anyhow, these are at least some clues at to what the new model could look like – with both Ragnar and Ghaz unavailable from Games Workshop and the big announcement/reveal happening tonight, we sure hope we are getting a new Blackmane model to square off against Ghaz!
Primaris Blackmane on the way? Check back in later tonight…