For one week only, you can get your hands on two campaigns that put Psychic Awakening in motion — Shield of Baal and War Zone: Fenris.
Two campaigns comprising four books are back for a week. As part of their reexamination of what set the stage for Pyschic Awakening, GW is rereleasing Shield of Baal and War Zone: Fenris, which comprise four books all in all — Exterminatus, Leviathan, Curse of the Wulfen, and Wrath of Magnus. Check it out.
via Warhammer Community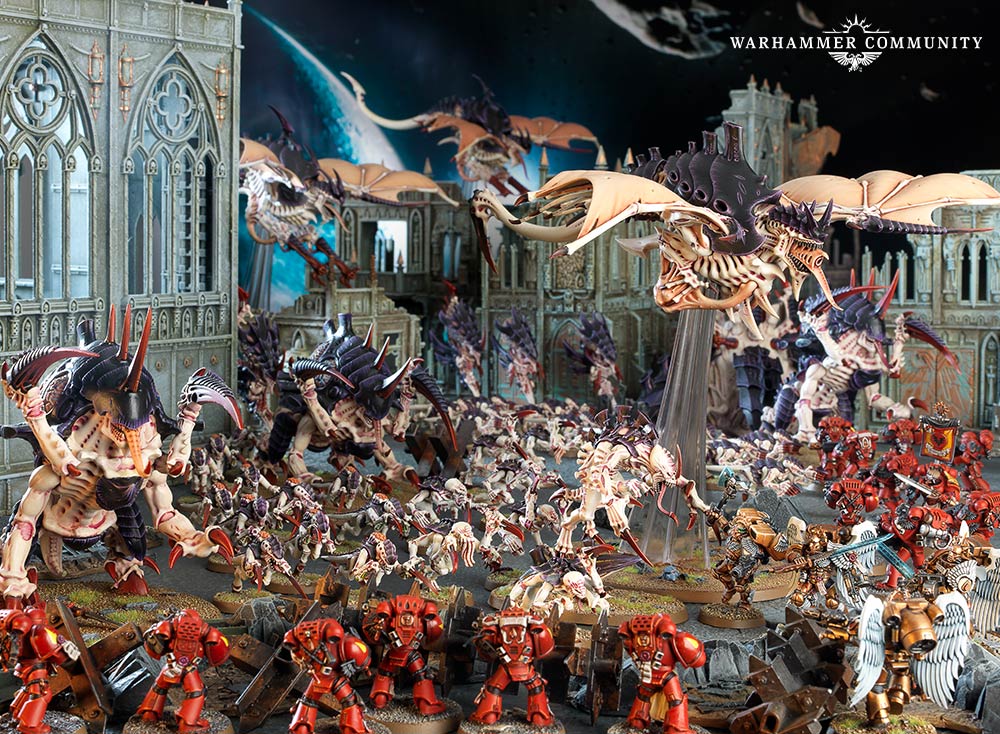 Leviathan is the first book in the Shield of Baal campaign and features the Astra Militarum trying to defend the Shieldworlds of the Cryptus System against the inexorable advance of the Tyranids. Just one of the tendrils of Hive Fleet Leviathan brings millions of creatures to overwhelm the stalwart defenders of the Imperium.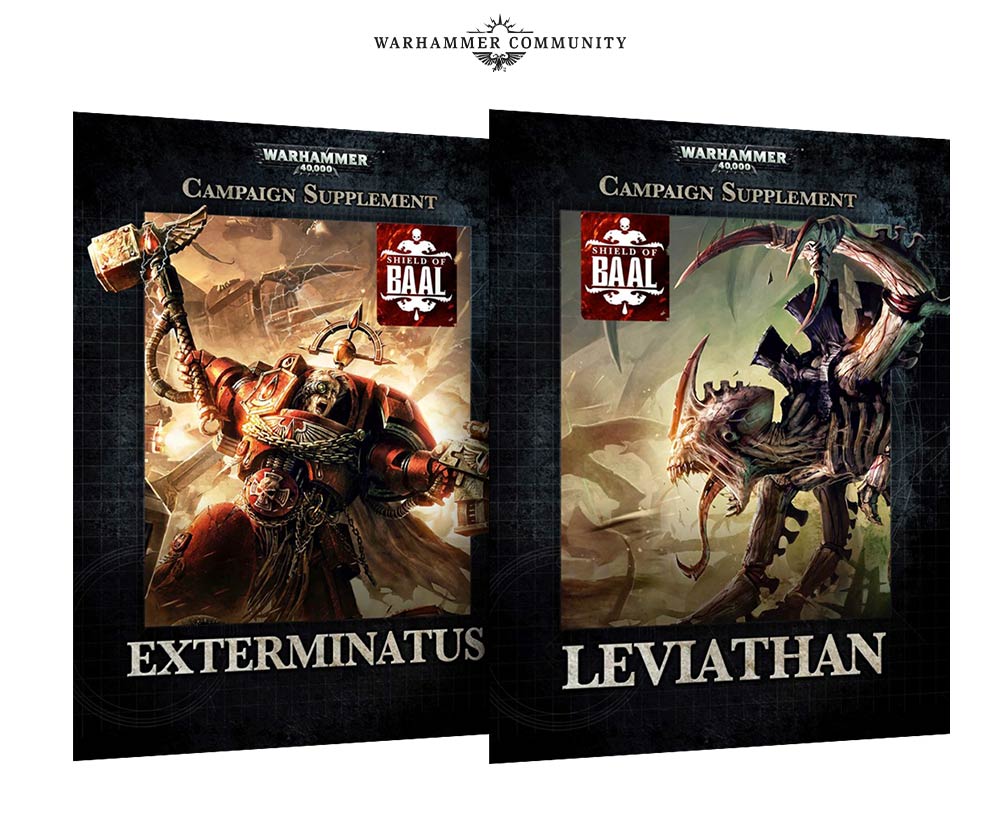 Exterminatus is the conclusion to the Shield of Baal series. It sees Dante lead a coalition force of Blood Angels, Flesh Tearers, Astra Militarum and Adepta Sororitas cleanse the Shieldworlds of the xenos menace. However, it took another ally from an unexpected source to give Dante the upper hand. If you ever wanted to learn all about the time that the Blood Angels fought alongside the Necrons (yes, the Necrons!) this is your chance.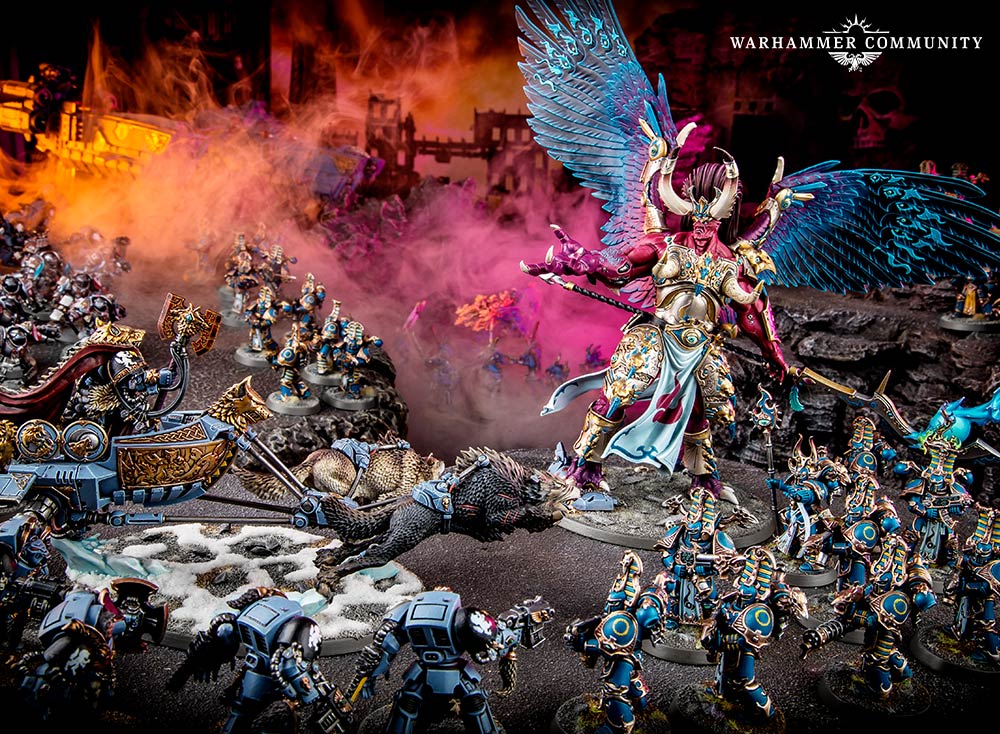 10,000 years ago the fury of the Space Wolves was unleashed upon the Thousand Sons' home world of Prospero. When Magnus made a pact with Tzeentch and escaped with the remains of his Legion, the 13th Great Company followed him into the warp to hunt him down. In Curse of the Wulfen, they return for good or ill as the Wulfenkind.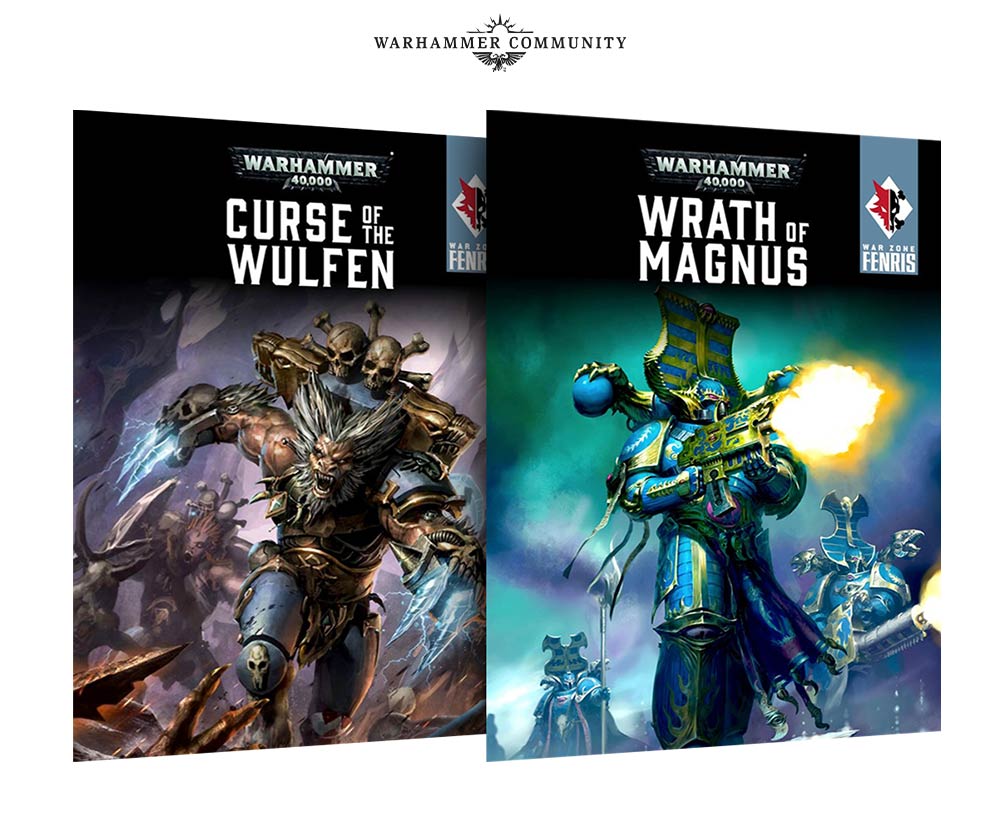 Magnus the Red first attempted to invade Fenris in M32 as revenge for the Space Wolves' sacking of Prospero. Wrath of Magnus tells of his next attempt, in M41. This time he would invade the entire Fenris System, and his scheme would also attempt to turn the Dark Angels and Grey Knights against the sons of Russ. Even with the Wulfen on his side, the Space Wolves' Chapter Master Logan Grimnir had to make terrible sacrifices to save his home world.
Both of these are only up for a week, so get yours while the getting's good.