Custodes, Owlbears, Frosthaven, Frankenstein, D&D Trivia & Privateer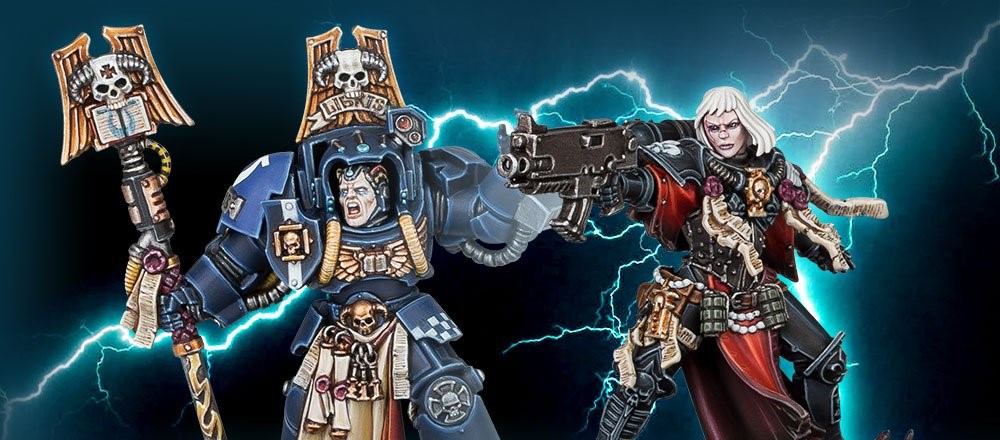 We have everything from GW new minis, the white hot Frosthaven KS, to Adeptus Custodes, D&D's Owlbears and Trivia, and how to stream Frankenstein, plus a look at Privateer's latest. Then of course, Pimpcron.
Ready for a tear jerker? Pimpcron's got ya covered this week.
Frosthaven's Kickstarter has 6 days left – Get in on this massive success while you can!
Wyrd is showing off a new Explorer's Society Character for use in Through the Breach and Malifaux Third Edition. Meet The Spelleater!
What makes the Adeptus Custodes so much different than the Adeptus Astartes? It's not just in the genes.
Owlbears are an iconic part of a high fantasy roleplay. Whatever their edition, whatever their condition, you've got go respect these massive beasts with talons and a beak to match…
Come and take a look at what's new this week from Privateer Press, featuring a ton of angels from the convergence and a cool shark monster.
It's Sunday! Kick off your weekend with this retro challenge for the old-schoolers out there. What ancient D&D monsters are these?
The National Theater has been running their NT LIve program since 2009, which was meant to bring the stage to theaters across the world. Now it's bringing the stage to your living room.
Next week is your last week to get your hands on the two newest Made to Order models, and, for a special one-off deal, you can also grab some classic 40K books.