The first preview from Games Workshop's digital preview 2 is here and it's a new Lumineth Realm-lord's Army Box!
Lumineth Realm-lords are getting a new Army Box and it's got everything!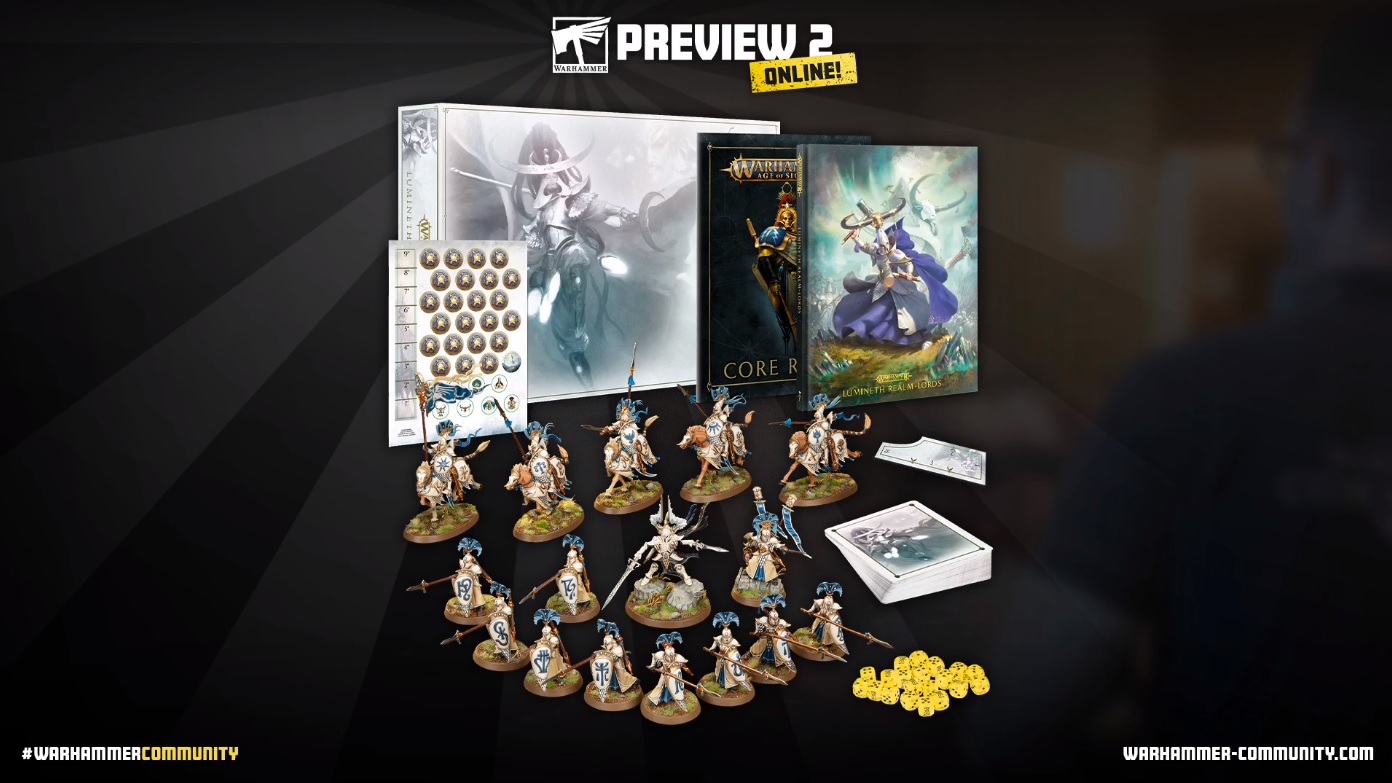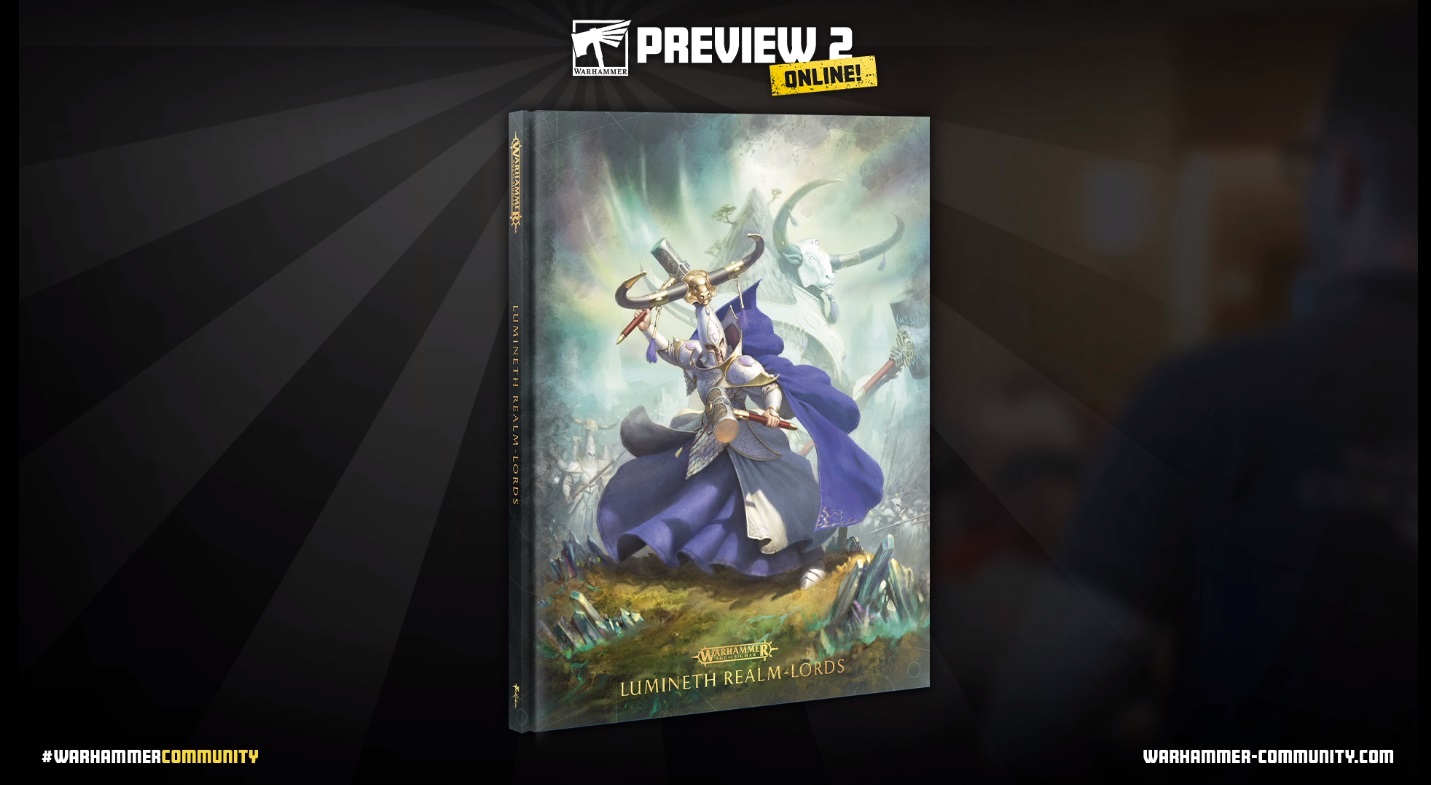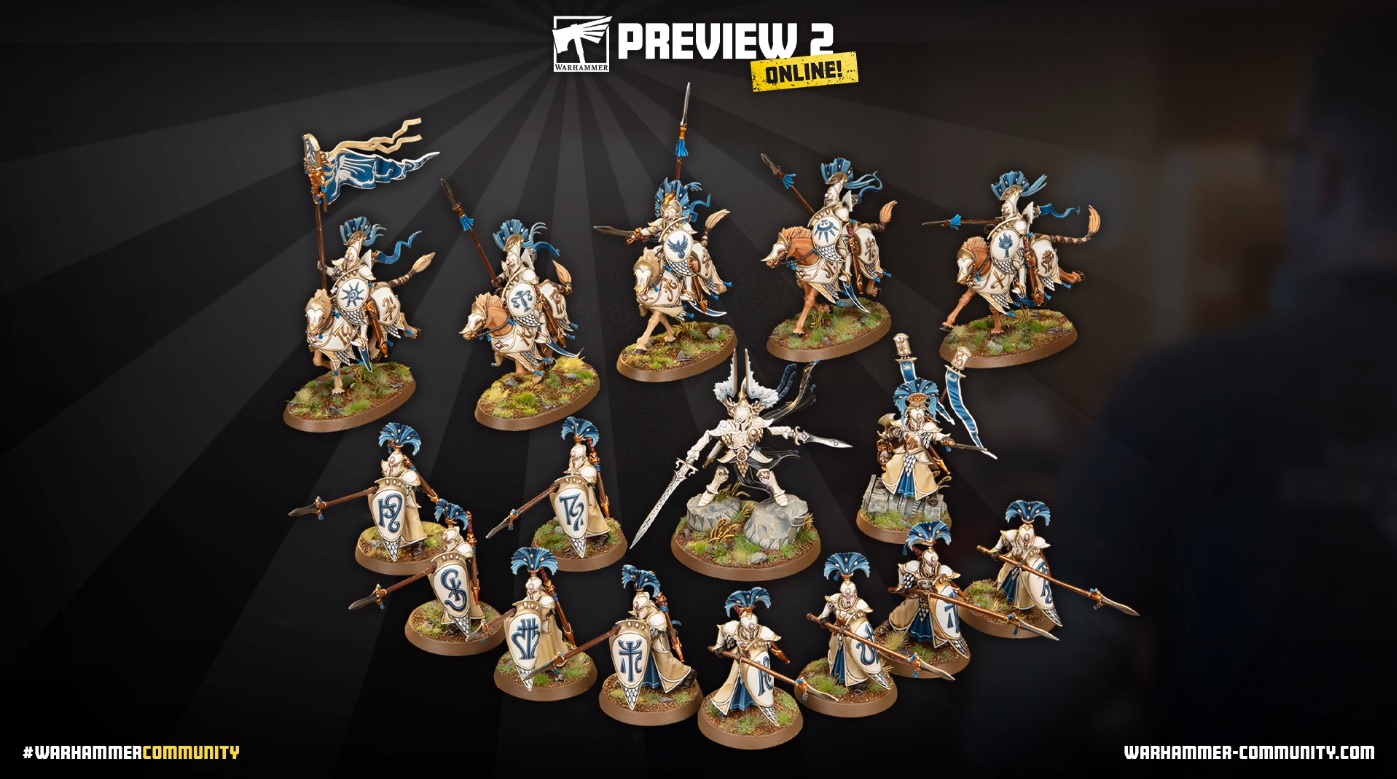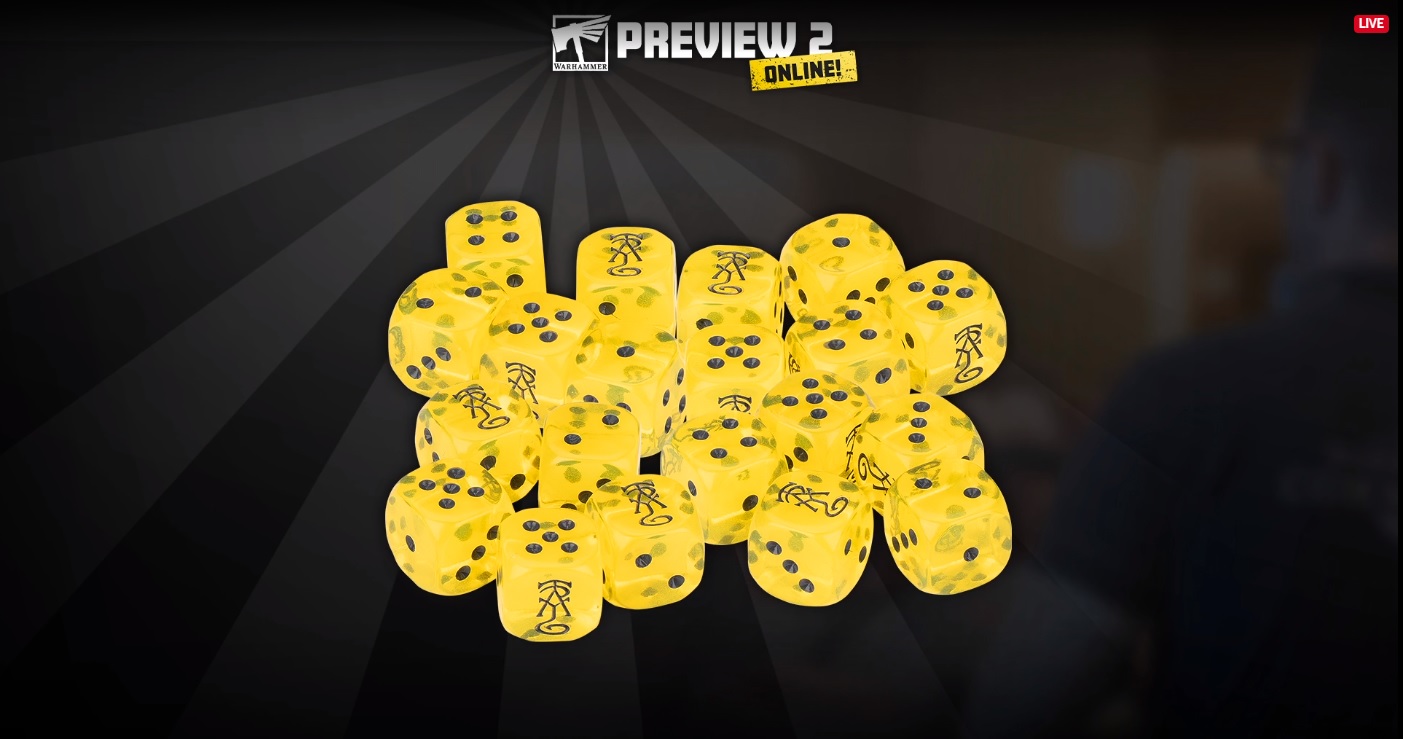 This box has everything – it's got the cards, the tokens, dice, a 3″ gauge, and a special edition Lumineth Realm-lords Battletome! On top of that GW also teased another interesting thing: Their new army wide rule!
This is definately a throwback to the old High Elf rule of having Always Strike First. Getting to activate two units for 1 activation in the combat phase is HUGE. I'm looking forward to this army and this new boxed set.
More on the way – what do you think of this new Army Box?