Today let's talk about how too much knowledge can lead you down dark paths.
It's commonly known that knowledge in the 40K universe often comes with a price. After all "The age of knowledge and enlightenment has ended." Learning too much in the Grimdark can be quite dangerous. You've got, for instance, your standard purges of any normal people who come into contact with Chaos, or even Xenos, or even knowledge of these beings. Whole worlds have been wiped out based on what their population knows. However, even those allowed to know such knowledge are often at risk, read too much, learn the right wrong stuff or read the right book, and even the strongest mind can be turned, doomed, to heresy. Well, I read a lot of 40K stuff and it turns out that this phenomenon isn't limited to the 40K universe alone.
An Empty Mind Is A Loyal Mind
As part of my job here at BoLS, I read a lot of 40K books. I do after all write a lot about theories and background here. Above you can see just the current books I've been working with, one's I've read or used as references in just the past two or so months. I read on average about 2ish 40K a week, not counting short stories or Codices. That's a fair amount, but I gotta keep up with new releases and revisit old ones to find all the connections. All that means that well, my mind isn't really empty at all. It is in fact pretty full of 40K knowledge, knowledge some might deem… heretical even. Of course, it's all just make-believe, right?
An Open Mind is Like a Fortress With Its Gates Unbarred and Unguarded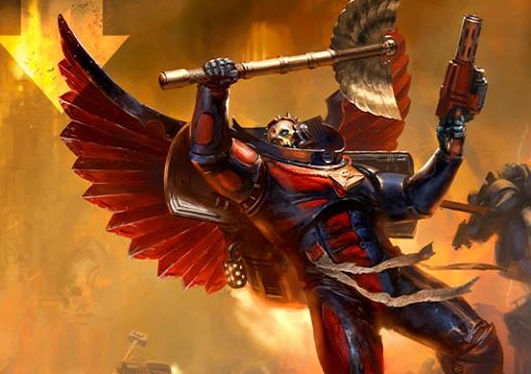 OK look, I deal in theories and drawing connections. It's all about finding patterns and meanings (real or imagined) in these books and stories. In order to do this, I HAVE to keep an open mind. A closed mind, or one reading just the basic surface-level stuff, won't find all the hidden meaning and connections in the books. References will be missed. The fact that the books are trying to tell you something will be missed. Are my fortress gates unbarred and unguarded? Sure, but this isn't the Whisperheads, really what could get in? Only the truth. After reading book after book, and codex after codex, I think that truth is starting to become visible. You see, there are connections everywhere, a cosmic web hidden in these books.
Heresy Grows From Idleness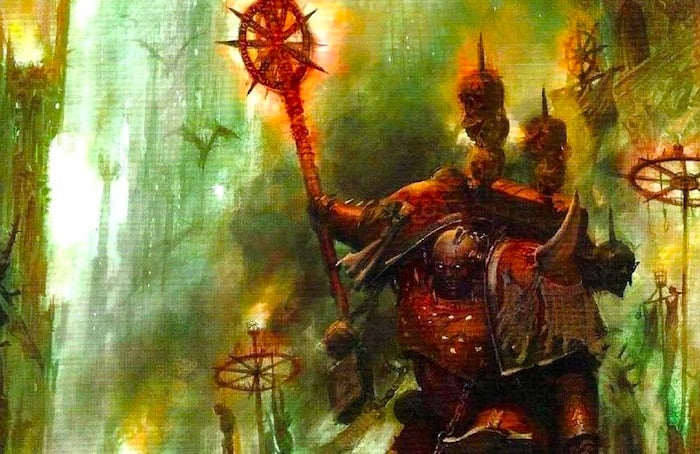 Like most of us, I would guess, I've had more than my normal share of idleness lately, and it's led me to really think about all the books and the thing is, the more I read the more I question everything. I mean we've all been told over and over again that Chaos is evil, that Horus was a traitor and that the Emperor and the Imperium are the saviors of humanity. While the Imperium does its fair share of "evil" it's all in service of the greater good (but not the T'au Greater Good) and justified. But… is that really the case? The more and more I read this idea doesn't really sit well with me, not at all. Again and again, we are shown the rottenness, corruption, and pure evil of the Imperium, and again and again, we are lead to question the Emperor Himself.
Analysis is the Bane of Conviction
I used to be convinced that even if the Imperium had fallen, the Emperor had meant well, meant to save humanity. However, when you start to analyze stuff His actions don't really add up. The Emperor, it seems, has lied to anyone and everyone in seemingly almost every conversion about all kinds of stuff. On a grand scale He lied to humanity with the Imperial Truth, denying the existence of the warp and daemons.  He justified this as necessary, yet keeping it from even the Primarchs seems unnecessary. His oldest allies are not immune to being lied to, even the perfectly loyal Custodian Guard are lied to constantly, a fact He even admits to them.
Then, of course, there are his "sons" the Primarchs, have any sons been so abused and misused and lied to? Everything the Emperor has told them, from their origins to their purpose, to His very love for them seems to have been a lie. Analyzing the Emperor's actions show he has lied and manipulated everyone with seeming every breath, why should we then believe that he was doing it all for the good of humanity? I have begun to doubt.
Doubt Forms The Path To Damnation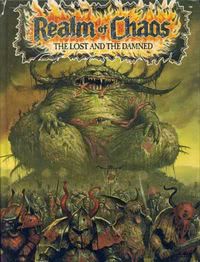 Book after book, the knowledge I've gained has led me to doubt my early convictions on the nature of the 40K universe. Book after book, I've come to see more clearly that Horus, the arch-traitor, was nothing of the sort. Indeed it seems Horus was right all along. While Horus may have been manipulated his rebellion was it seems clear, with the right understanding, in the right. What is clear is that the Emperor was leading the galaxy down a path of damnation, sacrificing everything and everyone to achieve godhood. Here His ambitions would have enslaved humanity, and in the end, did. Horus, the noblest of his brothers, simply saw the truth, that doom that He-Of-Terra would bring and attempted to advert this enslavement, Horus, fought not for his own power, but to free humanity from tyranny. Of course, rebellions often get out of hand and escalate, but at the core it makes me think Horus must have been correct.
Damnation is Eternal
Knowledge sometimes leads you to strange places. I didn't want to come to this conclusion when I started going deep into my research. I planned only to look at tactics, and maybe show how the Emperor's ultimate plans would have saved humankind. But book after book there was a little nagging voice whispering in my head that something wasn't right.  That the truth we are told to accept was wrong. As I learned more and understood more this small, heretical, voice grew and grew, it led my down twisted paths of knowledge, it made us sick at times to think of what all I found, at other times all this knowledge around me made me angry, and stranger yet at times I took pleasure from finding new revelations.
Knowledge it seems can lead to damnation. If you just read a couple of books, maybe some Space Marine Battles, we see the good Imperium and the noble Space Marines. The more you read the more you realize that Space Marines aren't the perfect beings, that even the Custodian Guards are flawed and that humanity is enslaved to uncaring masters. For a citizen of the Imperium, it seems that knowing too much takes you to dark places. The secrets of the universe are there to be found, but you might be better off not knowing them. Luckily, all this is just in my head. It's all juSt a gAMe, not real to US. Were I living In the Grimdark, why I'd be a prime candidate for daemonic possesSion. But that can't happen HERE, rig…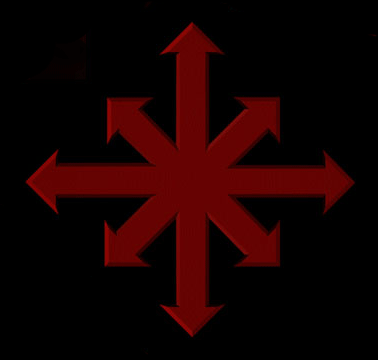 Samus is here, Samus is here, SAMUS IS HERE, SAMUS IS HERE IN THE COMMENTS