Watch It Made: Recycling Skateboard Decks Into Usable Lumber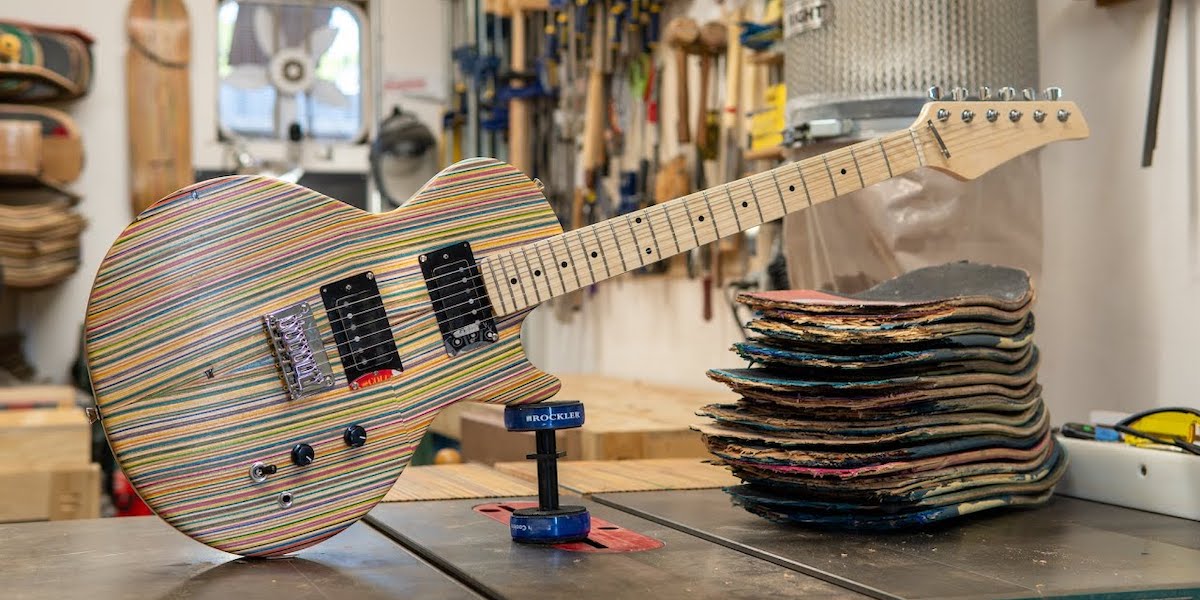 Ben Paik of Woby Design makes useful things out of skateboards to keep them out of the landfill. Check out how he makes the lumber he uses for his projects and some awesome things he's made with it.
It's a time intensive process. He peels the grip tape off the decks using a heat gun, sands them, cleans them, then uses a laminating technique with epoxy and pressure to create lumber. The resulting product reminds me a bit of Fordite with its layered color variations.
So… what can you use this composite lumber for? Among other things, making guitars or a 10-foot long table for meals or meetings. Paik offers tools and artworks made from his recycled lumber on his online store; make sure to check back because the stock rotates based on what he's working on.