More leaked images–this time it's a whole bunch of new Necron minis, including a new tripod walker, Monolith, and the Silent King?
Facebook continues to provide an inordinate amount of information on just about everything, from what sort of applesauce you like to bathe in to pictures of the upcoming new Necrons. And while one day we might see the hubris in letting this data fly around willy-nilly, for the time being it means we get to see what new models are coming out, and they look pretty rad. Check out this spread of new Necron hotness.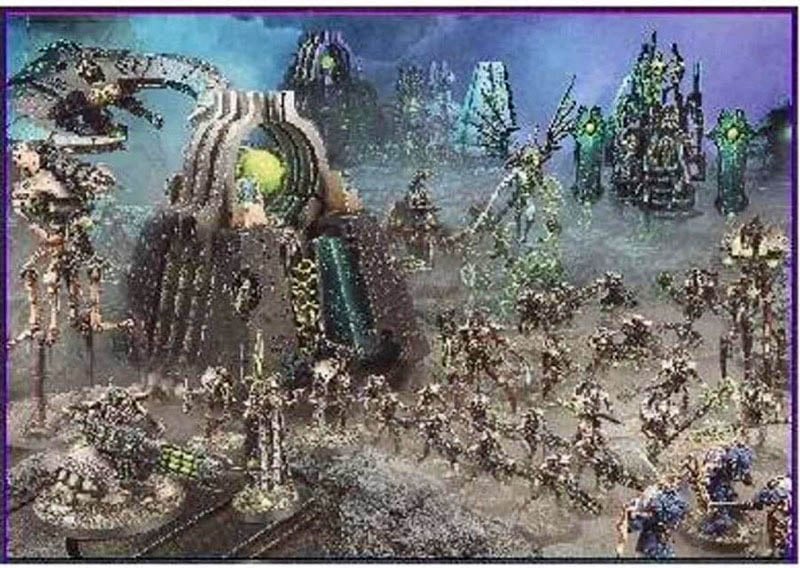 There's a lot to unpack from this one. That tall, lanky War of the Worlds looking tripod walker, that sexy new Monolith looking vehicle/structure legions of the new Necron Warriors, and of course back there in the upper right corner, a model that looks like it could be the new Silent King model, which should give you an idea of the scale of it all.
Then there's that winged model stomping into view, along with some models that look like they've seen a few upgrades… guess the Silent King brought back some advanced technology with him from the cold, silent depths of space.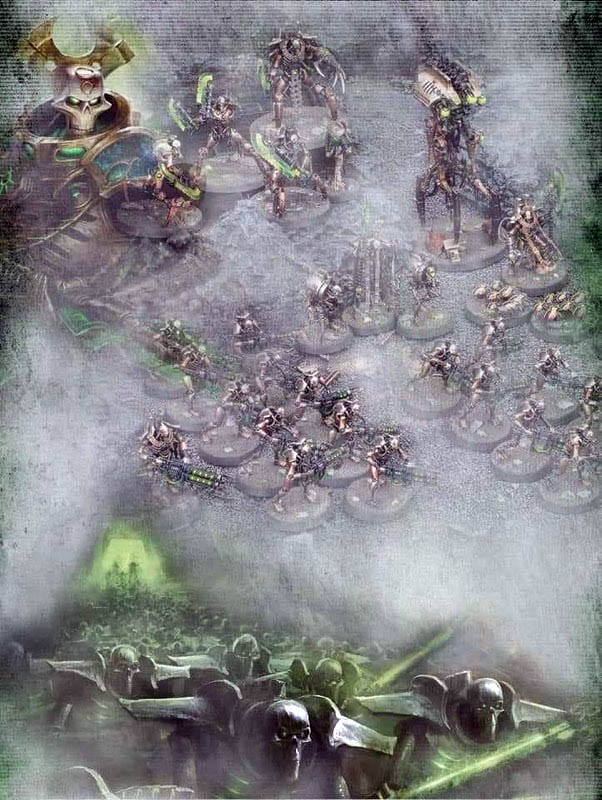 There are a lot of cool looking skeletal robots to unpack here. I'm really digging the new sword/glaive-wielding ones. Who knows, maybe this is the edition to start a Necron army and really dig in. It seems like they're back in a big way.
What do you think of the new spread? Let us know in the comments!