Gentleben's 3rd Edition Eldar have been on the shelf for two decades. But they are ready to shine again in 9th!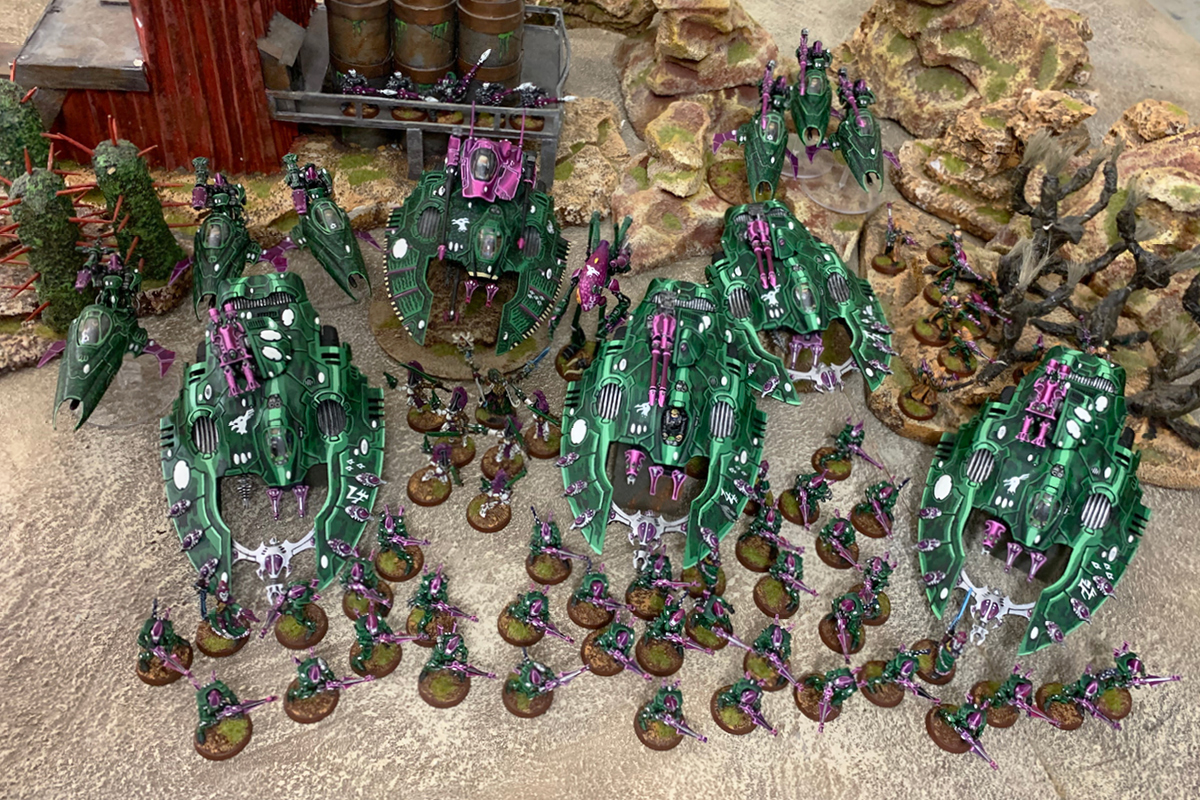 Eldar were my first army and the one that brought me into 40k. A few of these models I actually bought back in the early nineties. It wasn't until 3rd Edition that I took the time to paint the entire army – and give it a coherent paint job. The two major colors were Dark Angels Green (now called Caliban Green), which at the time I just highlighted by mixing white into the base color. The purple was Warlock Purple which doesn't really have an equivalent these days. Which isn't such a bad thing – it was a nightmare to work with. It took a million coats and never seemed to go on evenly. I loved the color so much that in the end I figured out how to get decent results by starting with a mix of pink and Liche Purple as a base-coat. If you want a similar color I'd suggest experimenting with a mix of Screamer Pink and Xereus Purple, or P3 Murderous Magenta and Beaten Purple. A lot of P3 paints are similar to some of the nineties era GW paints, which I've often suspected could have something to do with the fact that they're made in the UK.
Eldar didn't exactly rule 3rd Edition. The most popular builds were gun-lines, maximizing Wraithlords, Dark Reapers, War Walkers, and weapon teams. Those static builds just didn't seem right for an army that was supposed to rely on speed and maneuverability, so I decided to try for something else.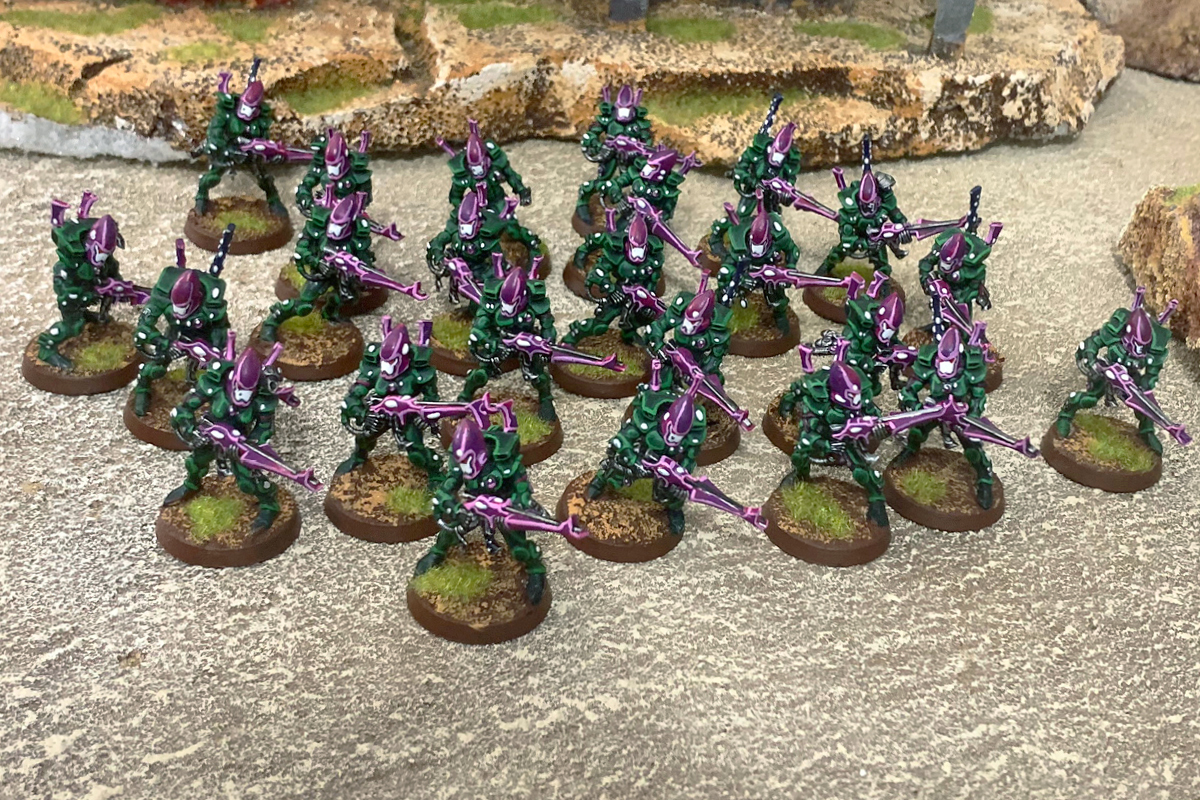 Guardians
Guardians are supposed to be the backbone of any Eldar force, so I ended up painting 36 of these guys. But I didn't like the idea of them just getting splattered in the backfield – and never even getting to use their vaunted shuriken catapults. Not a problem in 8th where they can pop in wherever they like.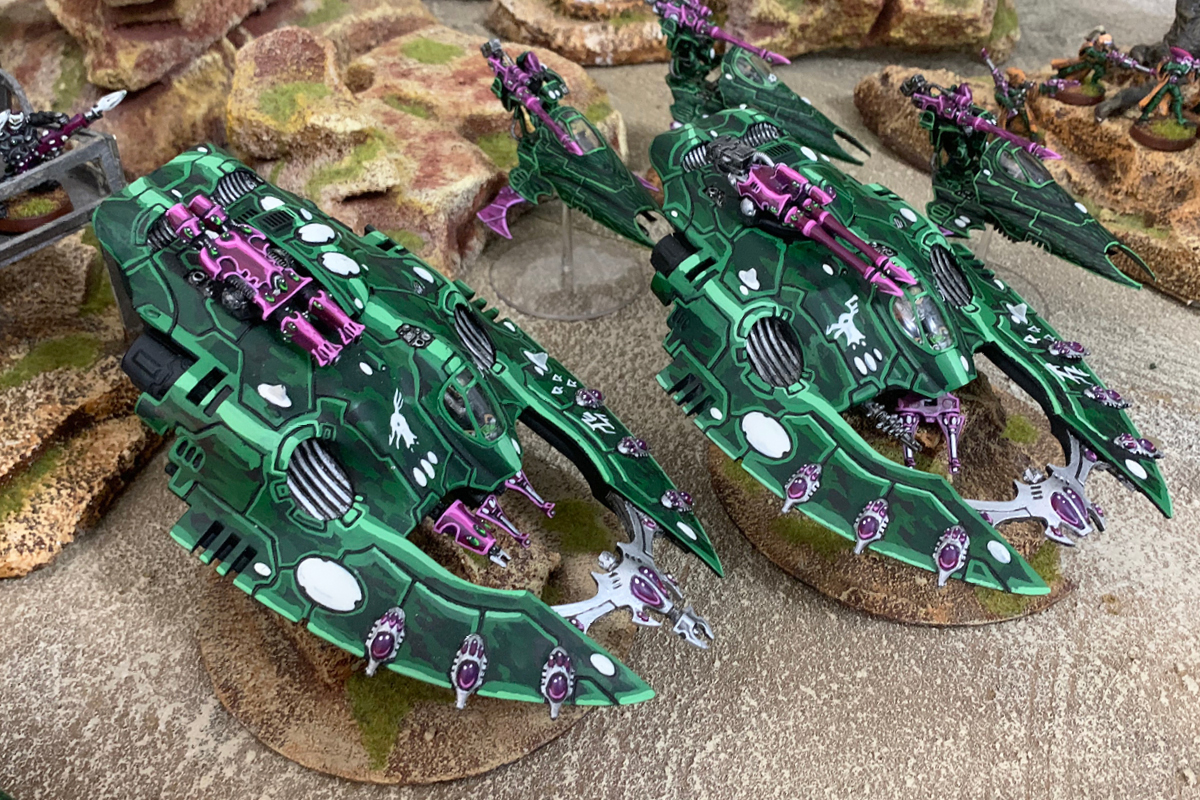 Wave Serpents
Back then these Wave Serpents were the solution. Yes you read that right, in the early 2000s, these wave serpent conversion kits from Forge World were the only way to fly. It would be a few years before the plastic ones appeared. There was actually a white dwarf article on how to convert your own, but these just looked so much cooler. I still prefer them to the new plastics. As expensive as the Forge World kits were, it was almost as much to buy the two weapon platform blisters you'd need to get the heavy weapons. People took their wysiwyg seriously back then. I used four of these in all, with a Guardian Defender squad in each.
These were some of my first attempts at doing contour highlights on big round shapes like this. My blending skills weren't quite up to par back then.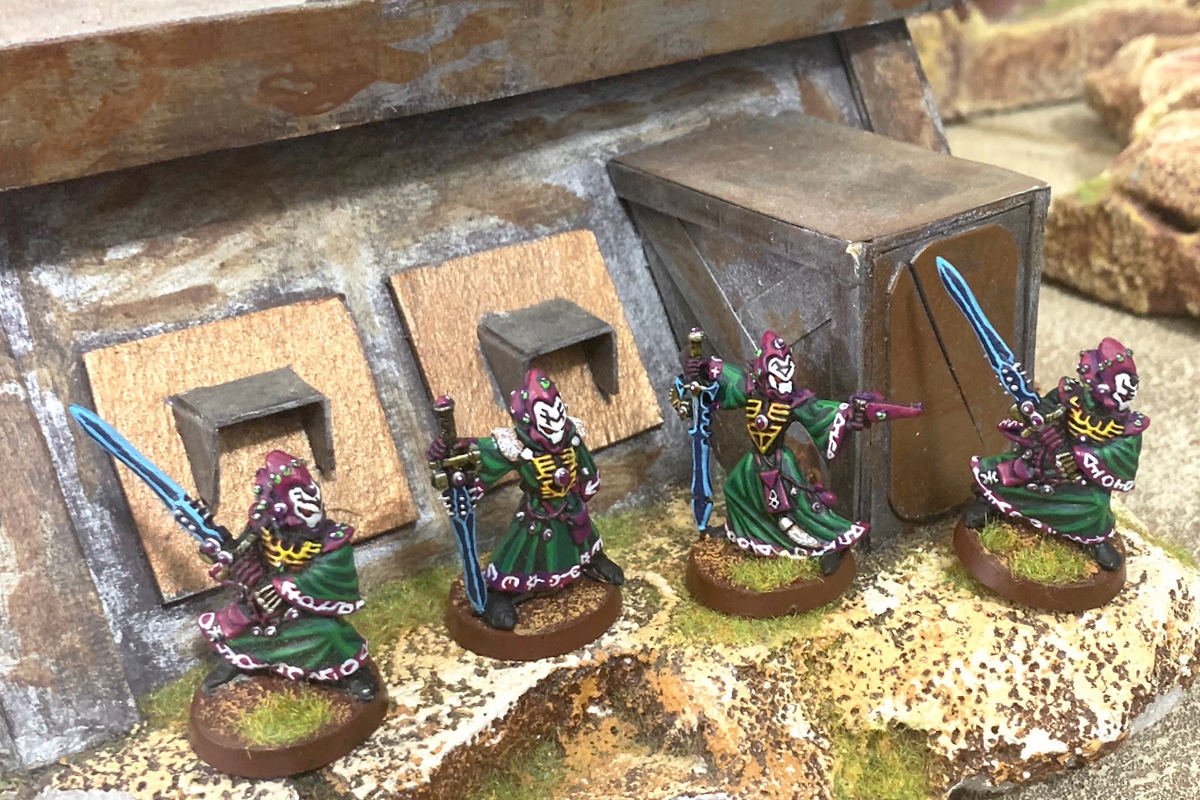 Warlocks
These four Warlocks each led one of the four Guardian Squads (why there were only 36 of them) They'd hang out with them in the Wave Serpents until the heavy weapons softened things up a bit. Then they'd pop out and blast away with a psychic power before the Guardians (hopefully) finished everything off with Shuriken fire. Two of them are also the oldest models in the army, bought in the early nineties when I was in middle school.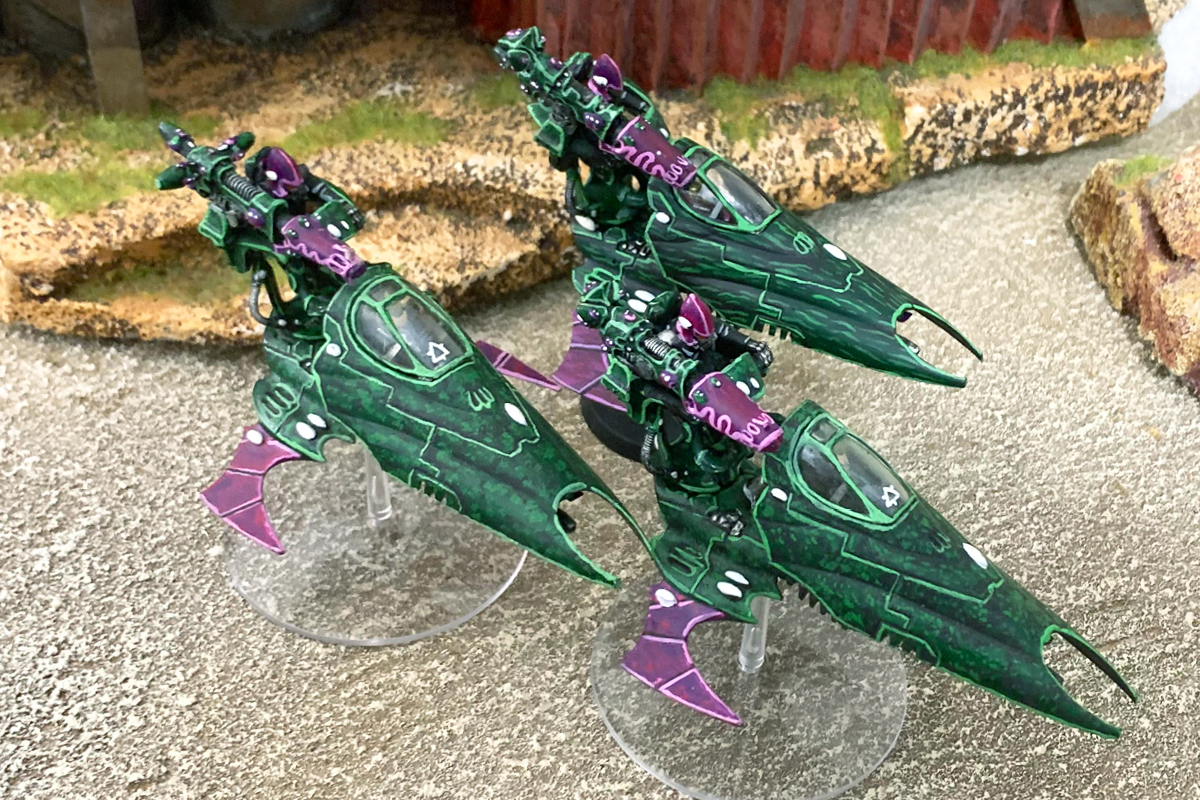 Vypers
These Vypers offered a strong punch with their starcannons to help soften up the enemy before it was time to unleash the Guardians.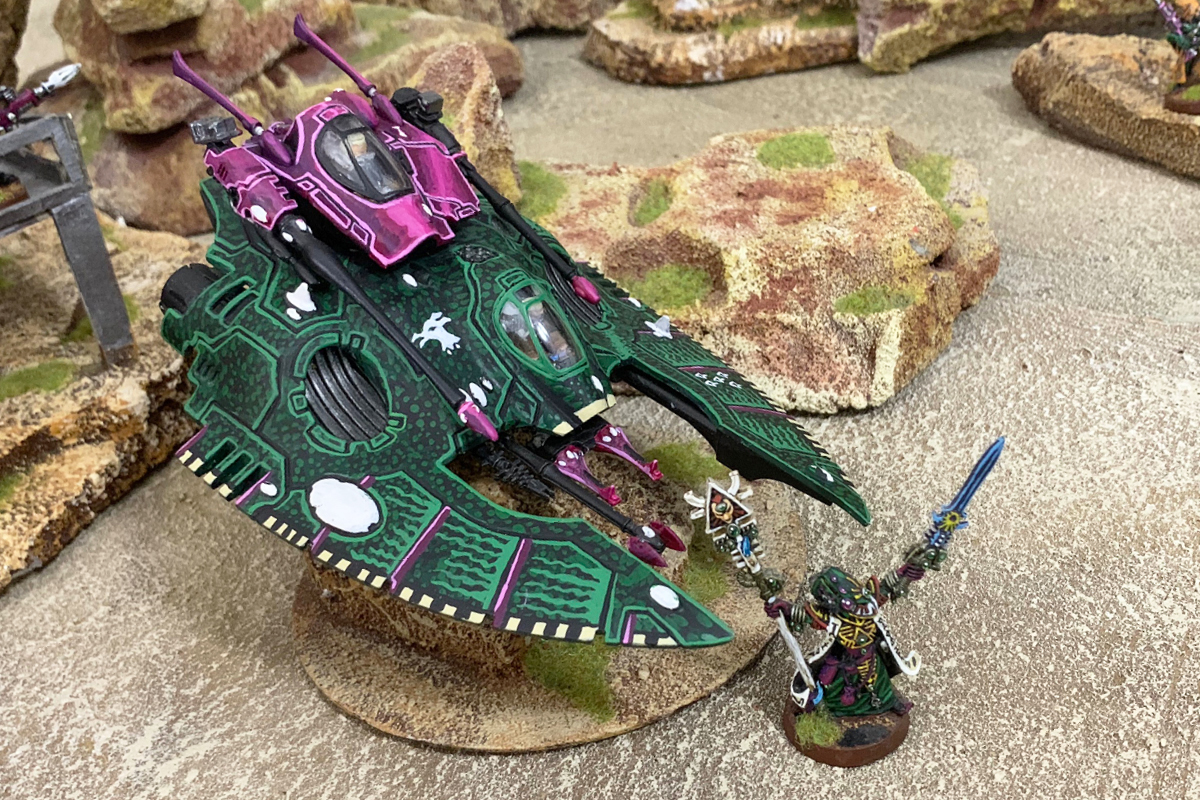 The Boss
This Farseer led the bunch from his mighty Falcon steed. He was a lot easier to use until psychic powers were ruled as shooting attacks and he couldn't cast guide out of it anymore. Also note that he is definitely not Eldrad, as he lacks Eldrad's weird helmet fin thing. Probably the laziest conversion ever but I couldn't just use Eldrad as some other Farseer.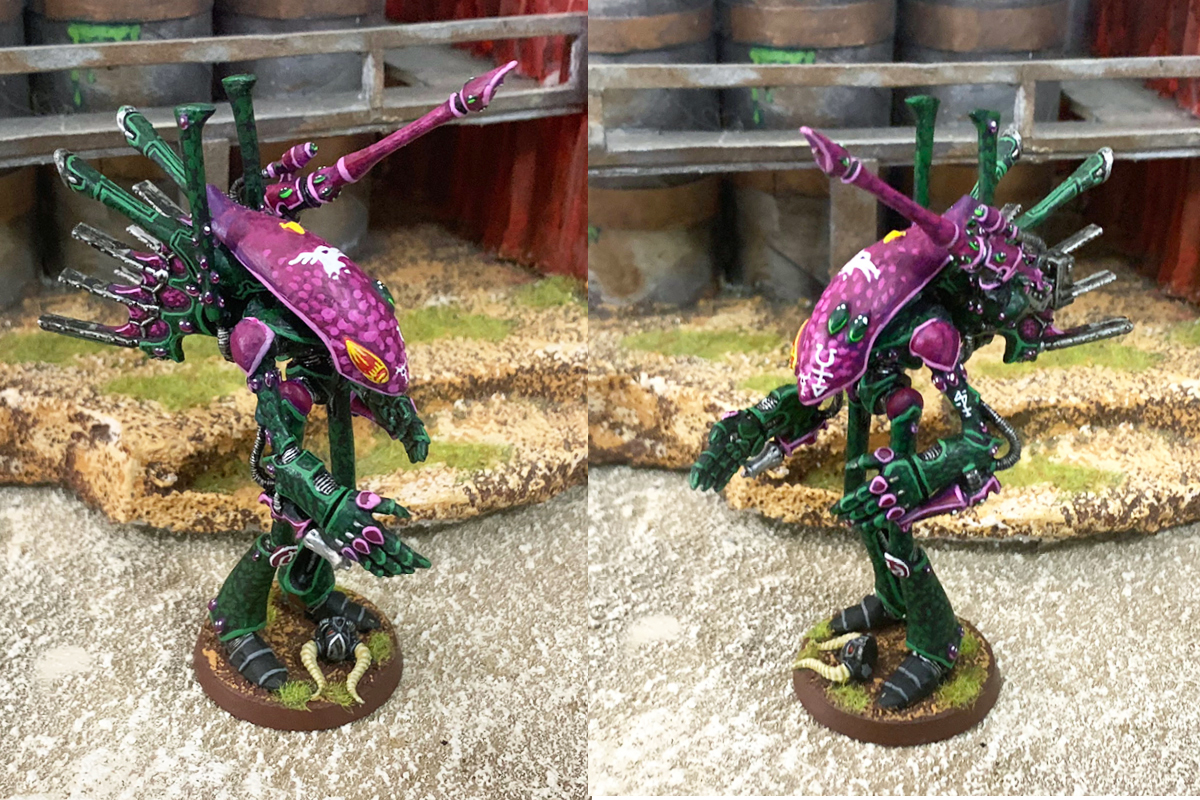 Wraithlords
This guy was definitely a centerpiece for the force, with converted "wings" from a bfg model. Parts of this kit are among the oldest sculpts in the army. The head legs and torso were sculpted in the late eighties while the arms were upgraded at some point so the shuriken catapult and flamer could be resculpted to look more like contemporary Eldar weapons.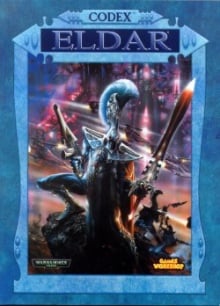 My original 3rd Ed. codex.
Using the Army
And that was the army I used in tournaments in 2002. It did alright, winning about half the games I'd play it in, but it never brought me home a trophy. Still I have really fond memories of using it, since it was always fun to fly around the field and dump Guardians in peoples faces. It was so mobile I wasn't above building "walls" of flyers down the center of the battlefield to divide melee-focused armies in half, with the Guardians shooting up one side while cut off from charges by the other.
Sadly you can see why I haven't been excited about using it in 8th.  The Guardians still have a lot of utility fortunately… its everything else that's the problem. I'm hoping that since transports usually skip an edition, ninth will be the time to let the Wave Serpents out of the bag again.
But enough about editions, there are a lot more models I spent a lot of time painting that didn't make the cut for tournament lists.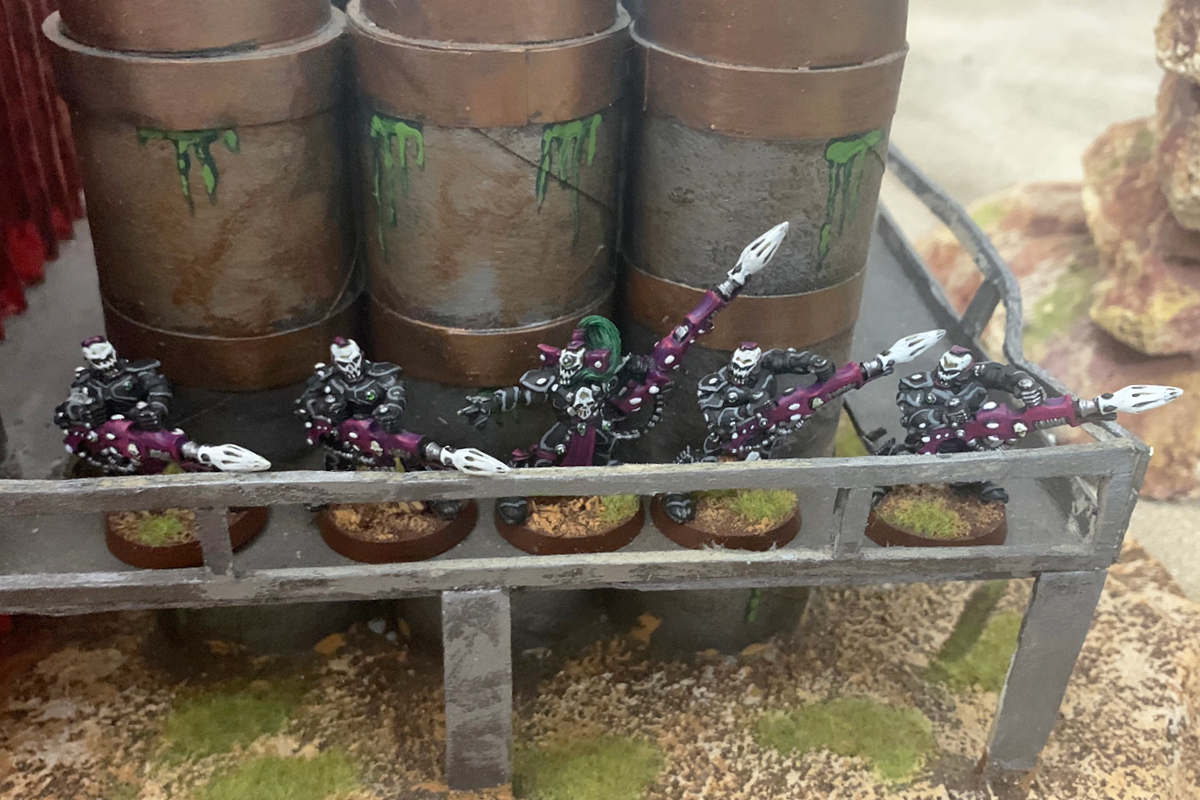 Aspects & Outcasts
Here's some more of that long ranged support. Dark Reapers performed quite will in 3rd, but were so hated they'd be the target of all the firepower. Also they didn't make their points back in games against Astra Militarum (Imperial Guard back then) and Orcs (which were called Green Muscle Lads until 2007).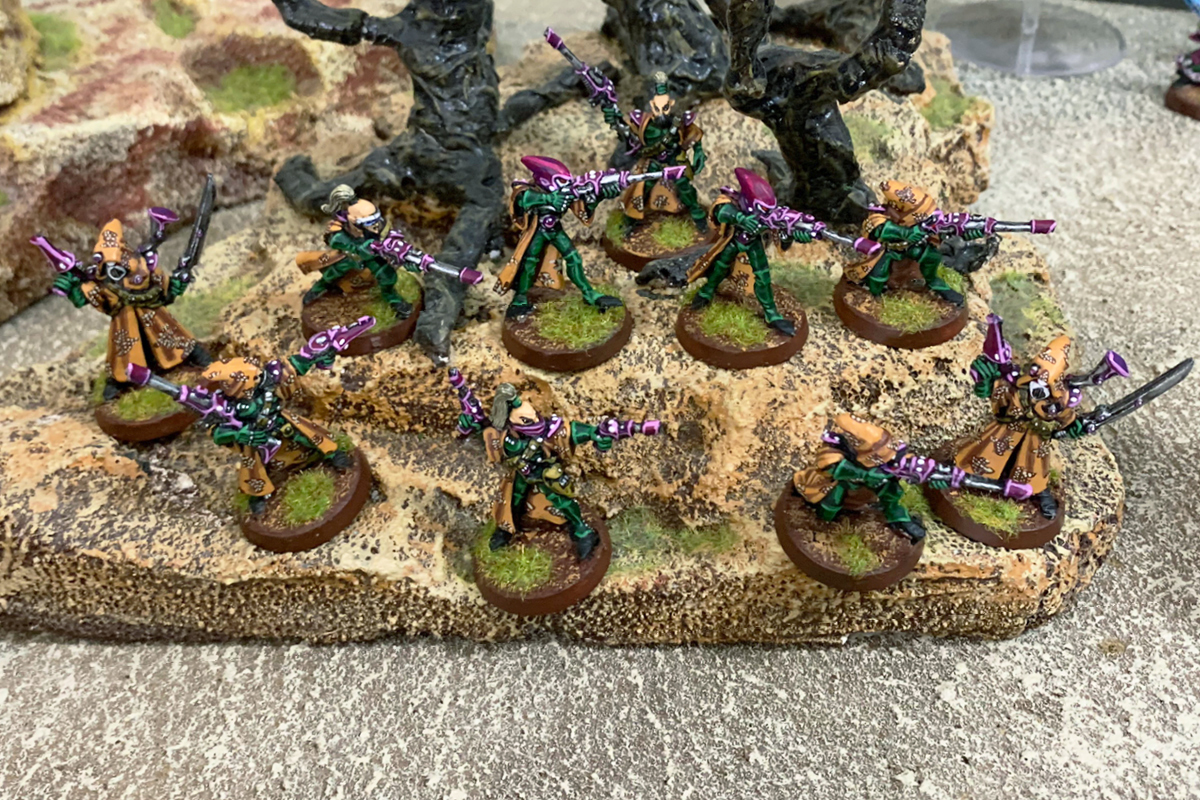 I really just painted these scouts because they look rad. Eldar know how to rock a cloak. And what is even up with that guy with the two laspistols? I played a few games with them because I had them, but Sniper Rifles weren't great.  And they cost a lot of points.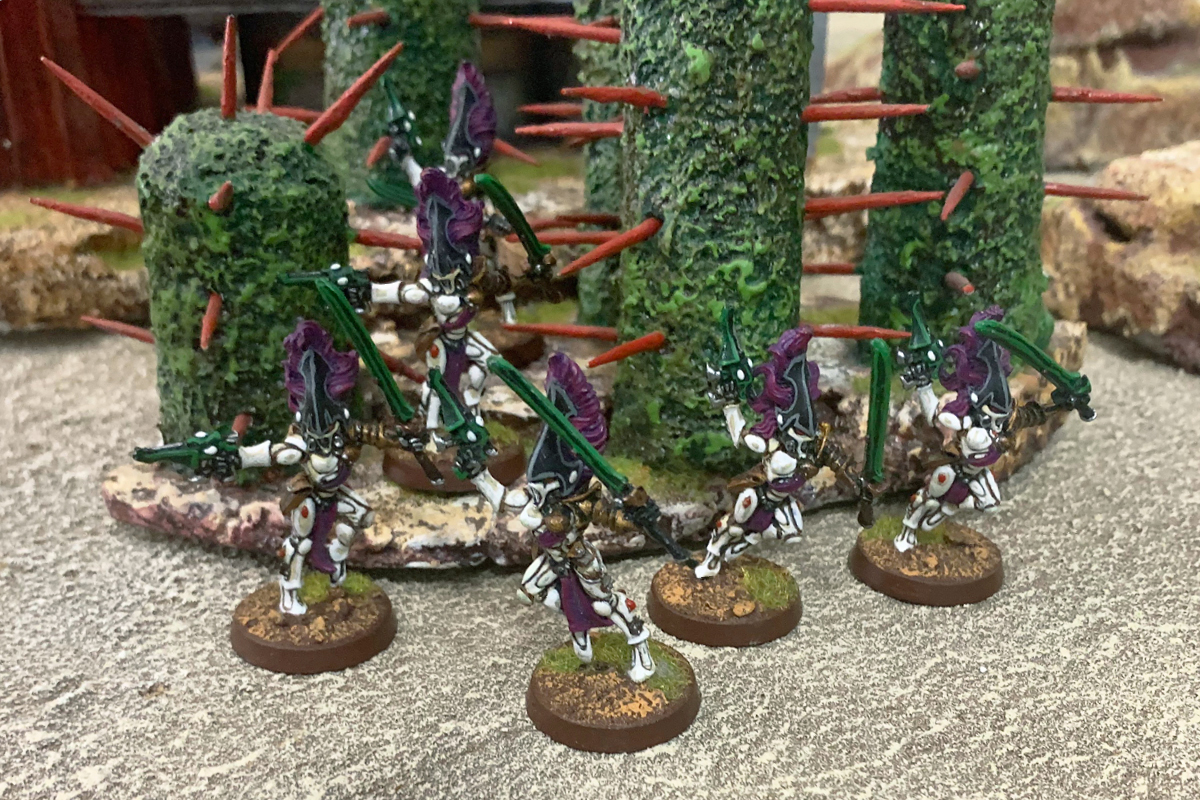 The Banshees used to ride around in the Falcon, but they were never worth their points. They were only any good against MEQ but even then I could never roll the 5s I needed to wound in quantities that justified taking them.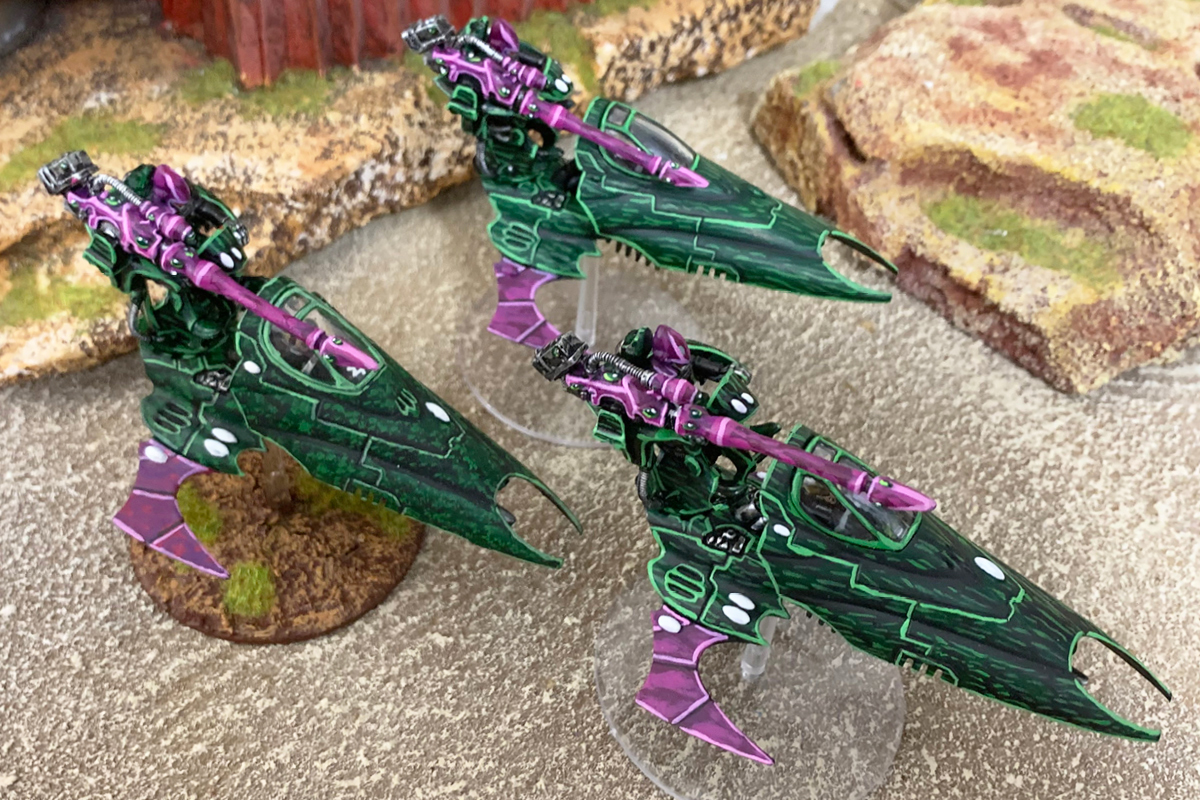 This final Vyper Squadron was actually the last element of the army I painted. It was important to have a theme for comp scores in 3rd edition tournaments, and people took offense to a Wraithlord in an army that was supposed to have fast and nimble theme. Two of these Vypers would have replaced the Wraithlord, but by the time I finished them I had my fill of Eldar for awhile.  I never ended up putting them on the table.
~So do these bring back memories of 3rd for anyone else? Do you think all these transports will rule again in 9th Edition? Would you rather we just go back to calling them Eldar?