ToyLand: New Q-Figs Capture the Spirit of Spider-Gwen and Miles Morales' Spider-Man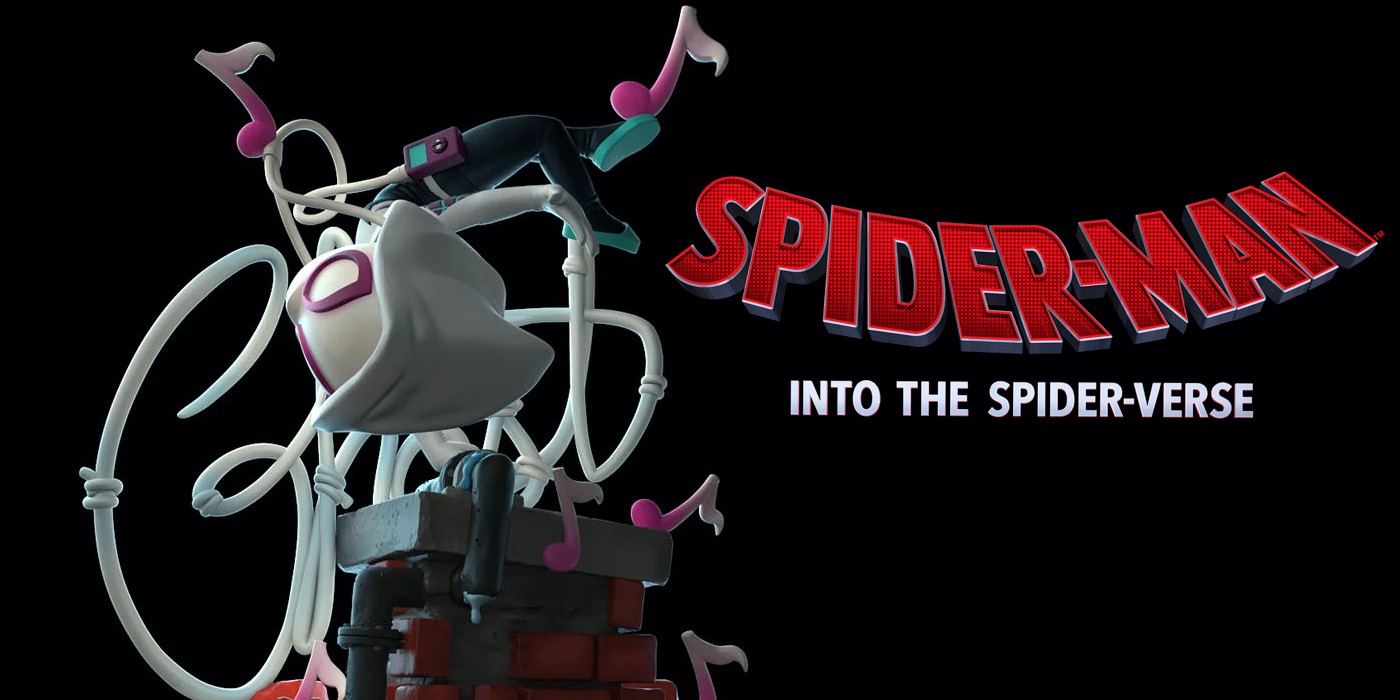 These 4″ tall statues capture the energy of the Spider-verse and are a perfect way to show your fandom on your desk or bookcase.
Spider-Gwen Q-Fig Elite Diorama – $29.95
Ghost-Spider is secretly none other than the police chief's daughter, Gwen Stacy. Gwen vaults across rooftops, keeping a watchful eye out for trouble while jammin' to her favorite tunes in our amazing Ghost-Spider Q-Fig Elite Diorama. Whether she's drumming for The Mary Janes or battling the Kingpin, Gwen's love of music is apparent in everything she does and in our incredibly detailed sculpt. You'll literally see the music as Gwen spells out "Ghost" with her web-shooters, her parkour skills captured perfectly. No one can match Gwen's grace or sass, the same way no other collectible could ever capture her Olympic-level acrobatics the way this Q-Fig does.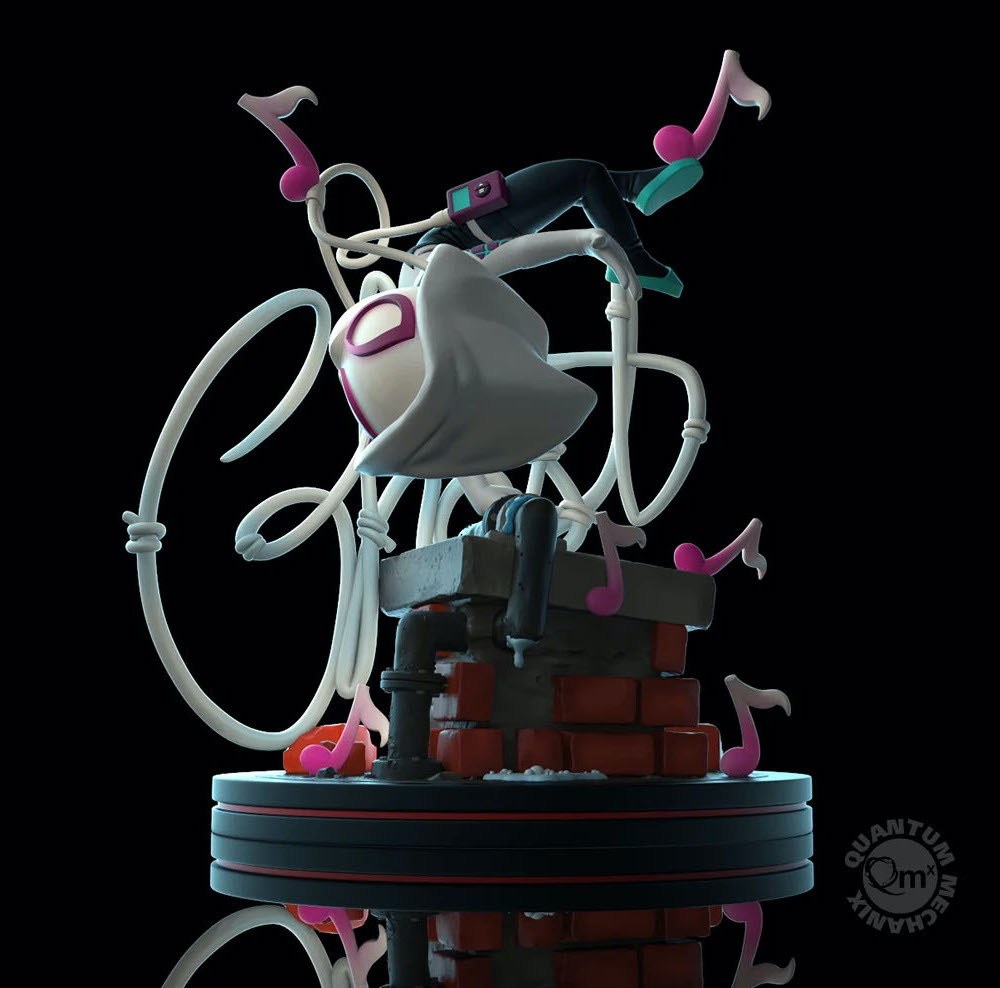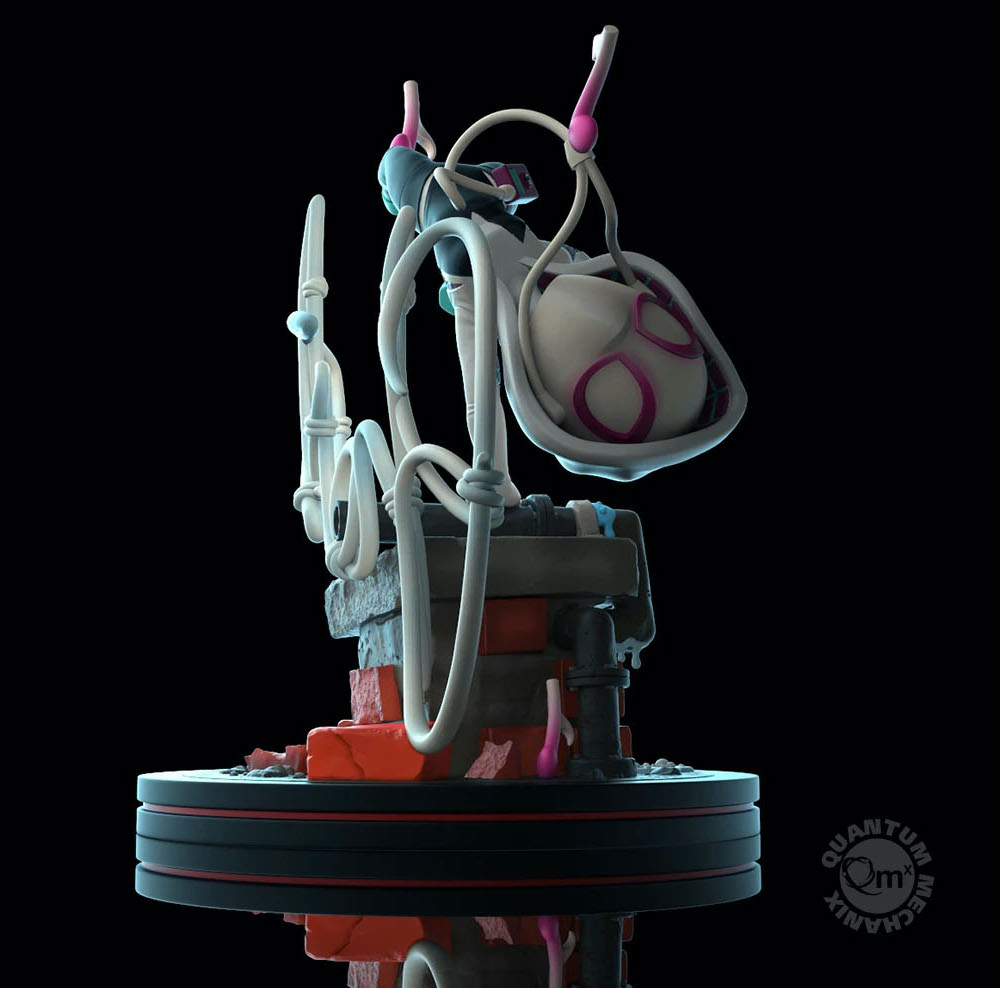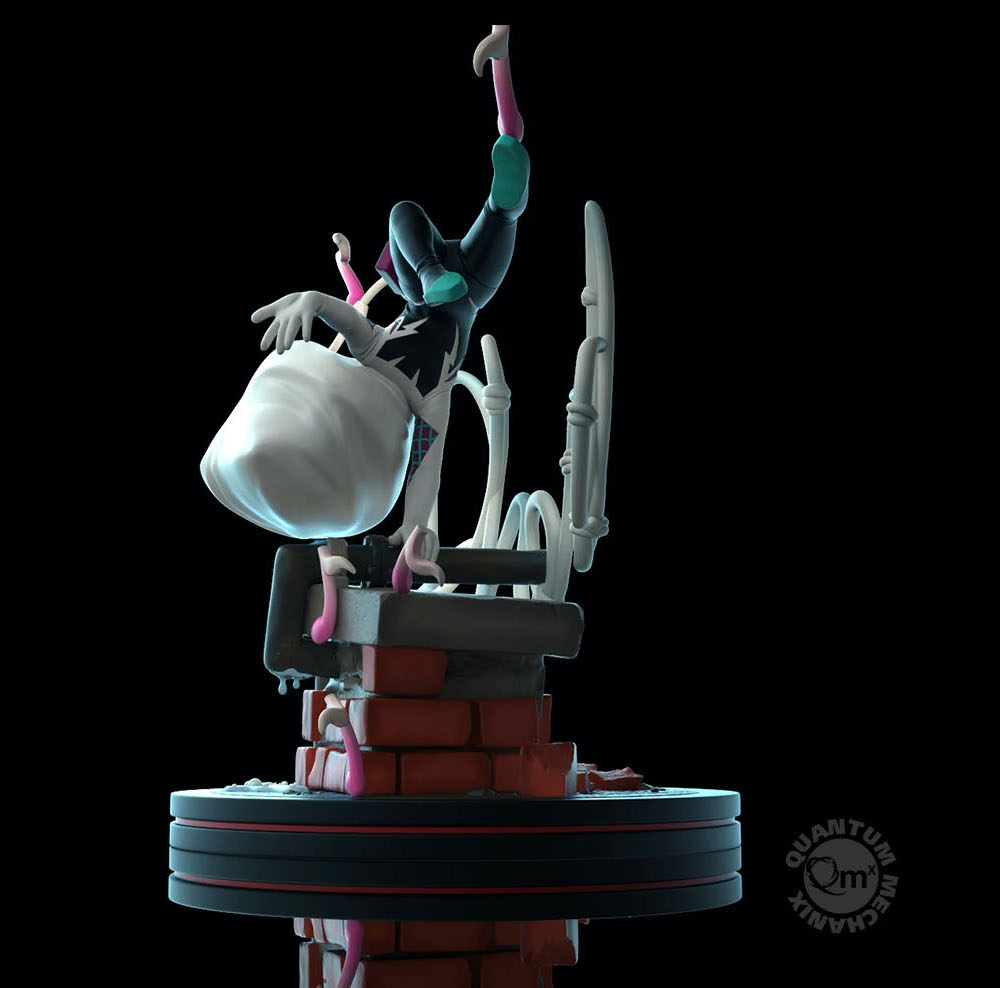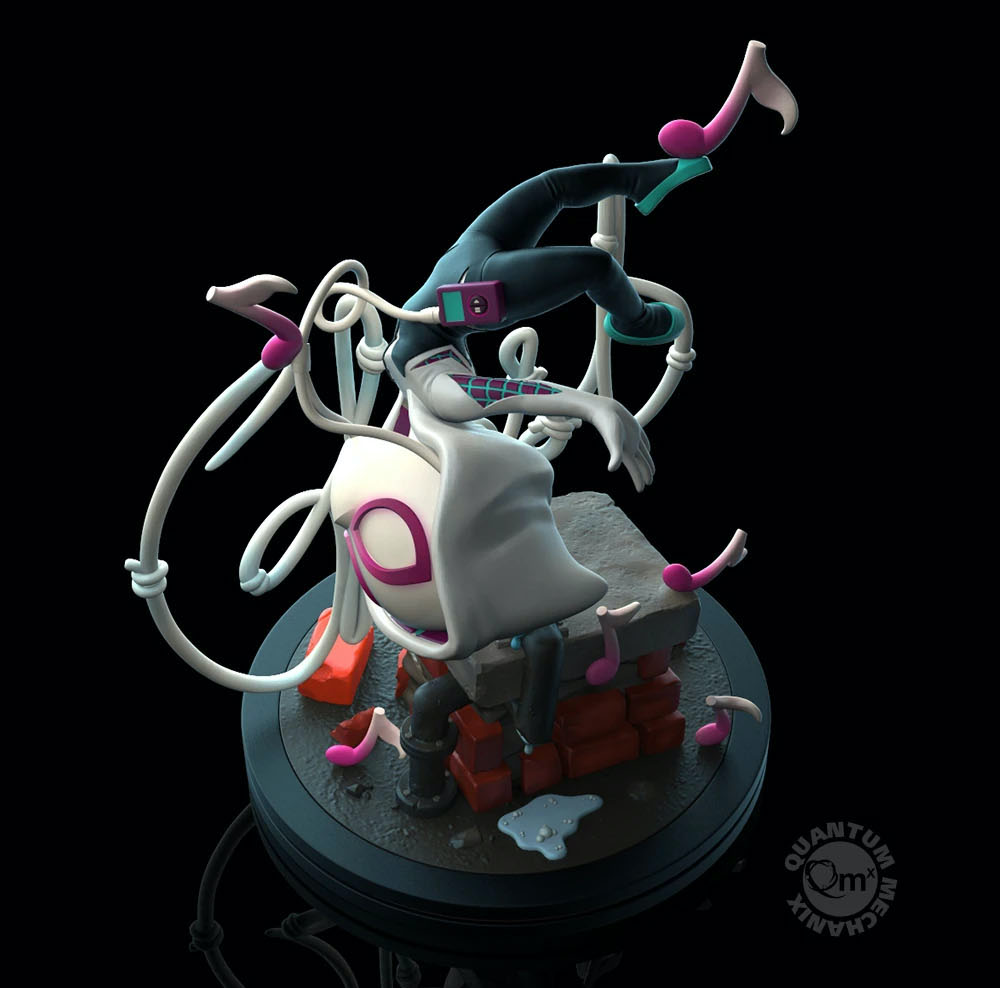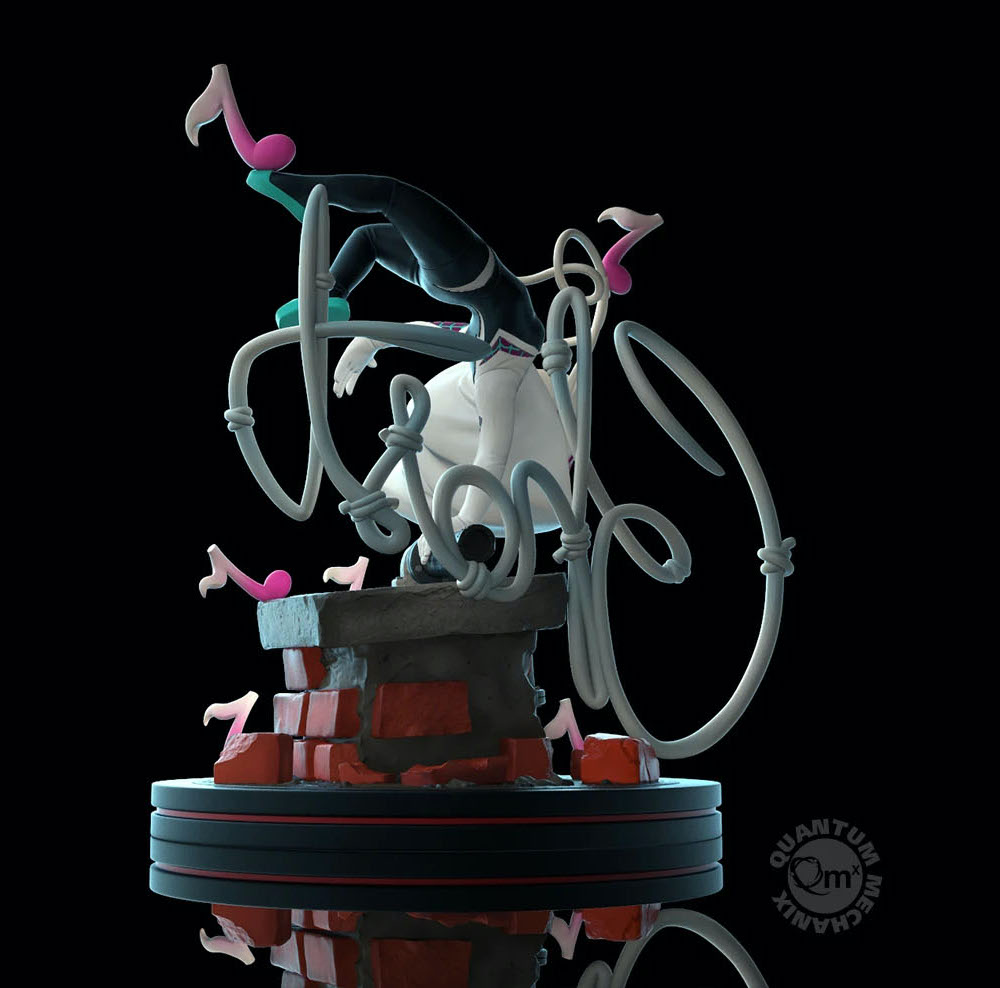 Miles Morales Spider-Man Q-Fig Elite Diorama – $29.95
Miles sprints across the rooftops of the city in our Spider-Man: Miles Morales Q-Fig Elite Diorama, racing to stop would-be villains as his homework flies out of his backpack. Never far from his headphones, this Spider-Man can defeat Doc Ock all while listening to his favorite playlist. Miles definitely has his own style, evident in his darker costume and his parkour flair. Our Q-Fig Elite Diorama captures Miles leaping from a building just as he uses his web-shooters to spell out "Spidey", in case anyone wasn't sure who saved the day. Inspired by the Marvel Spider-Verse comic books, the Miles Morales Q-Fig Elite Diorama is a feat of engineering and creativity never seen before in a Spider-Man collectible.