Games Workshop drops some hints and rules for how Flyers will function in the next edition of Warhammer 40,000!
Get ready to look out – or look UP rather – Flyers are making a comeback in 9th Edition. How will they work differently and how will they back their presence felt in the unfriendly skies? Let's find out!
"Your Flyers will soon be coming and going as they please – no more bugging out or flying off into the sunset! If it leaves the battlefield, a Flyer can just swoop around to return later in the battle and deliver a murderous strafing run. In the new edition, the danger zone is very much ON the battlefield, right where it belongs!"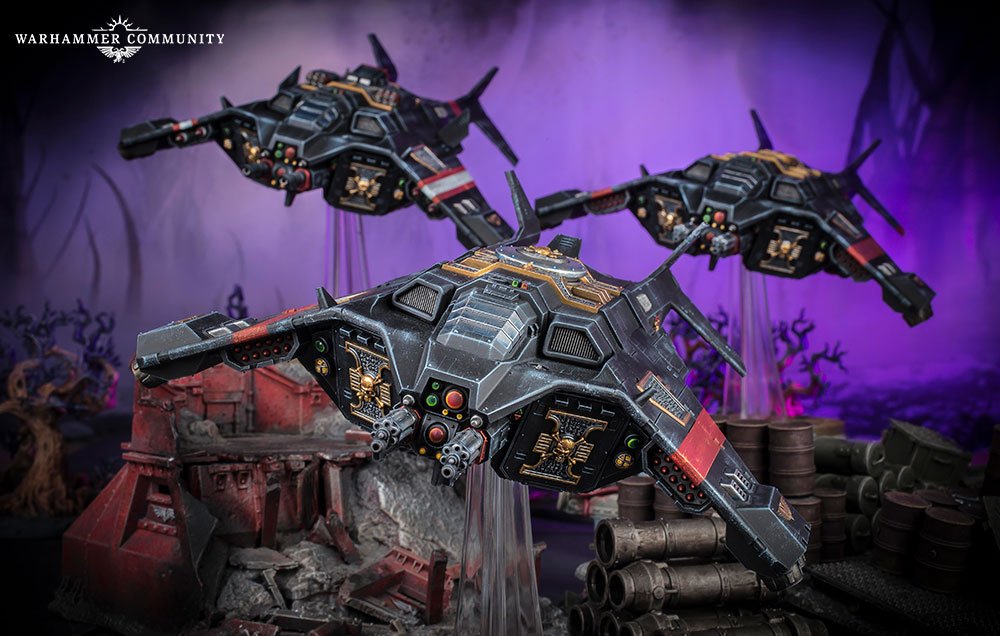 So, functionally, how will Flyers be able to leave the battlefield and come back? That's all thanks to the new Strategic Reserves and how that interacts with Flyers: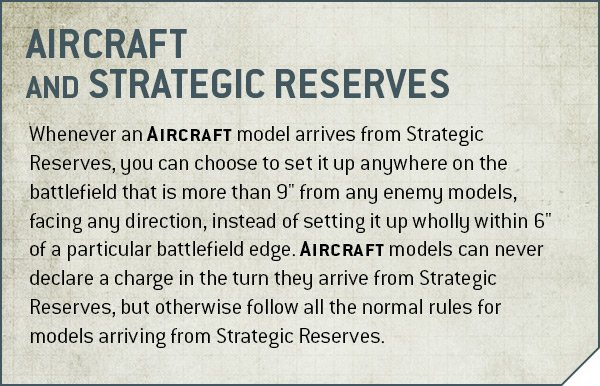 Oh and remember some of the more "gamey" interactions between flyers and units on the ground? It was kinda…dumb. Well, GW has taken some steps to fix those very issues. Check out this list of new stuff for models with the Aircraft keyword: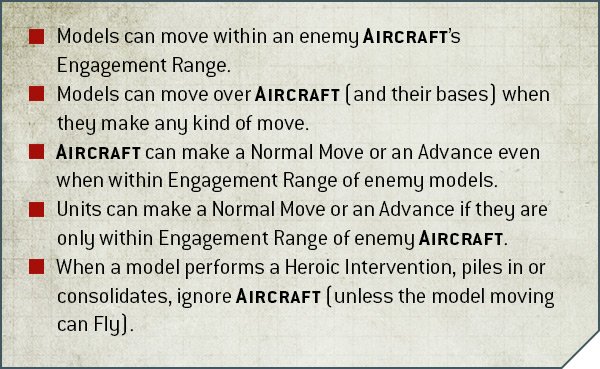 "The bullet points above are actually a preview of how each rules topic is conveniently summarised at the end of each section for easy reference. If you need a reminder, check the bullet points, but if you seek further clarification, you just read the full description above them."
Whoa – GW has brief rules summary bullet points now along with more in depth descriptions, too? That's kind of awesome now! Anyhow, back to Aircraft, which yes, it IS a new keyword. This keyword will be added to a TON of units that currently fly and don't have the keyword. Now, you probably have an idea of which units would fit the bill, but GW will have the full list in the back of the Warhammer 40,000 Core Book. They will also update this list as needed: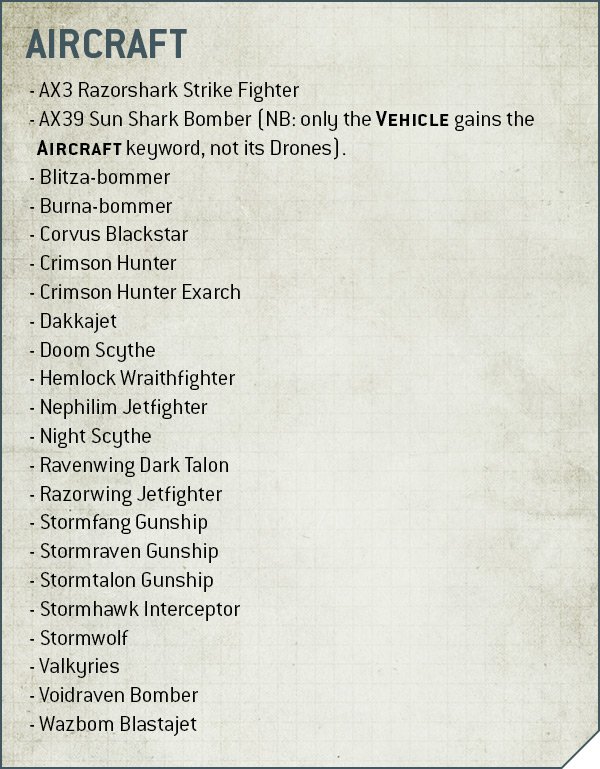 Unsurprisingly, there are no monsters with fly on this list…Sorry Hive Tyrants.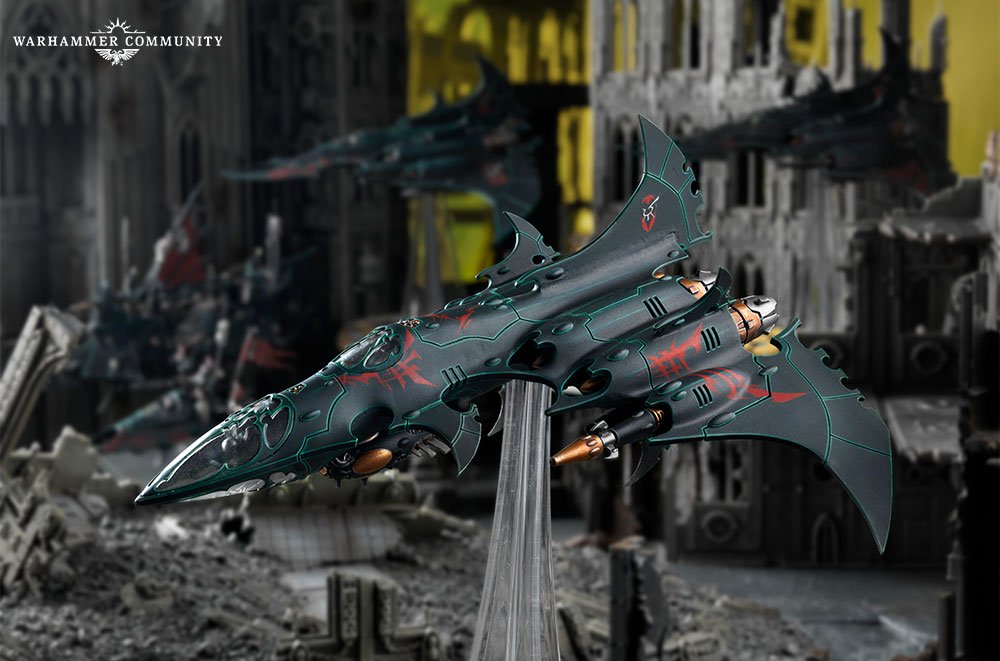 Overall, these changes seem like they are going to be good for the game and for Flyers in general. They won't be able to base-block enemy units, but they will also have a lot more freedom of movement. Their ability to exit the battlefield and come back on later could also be incredibly handy if you need to reposition for a strafing run.
What do you think of these Flyer changes? Or should we start calling them *Aircraft* now?