Warhammer 40K: Super-Heavy Detachments Preview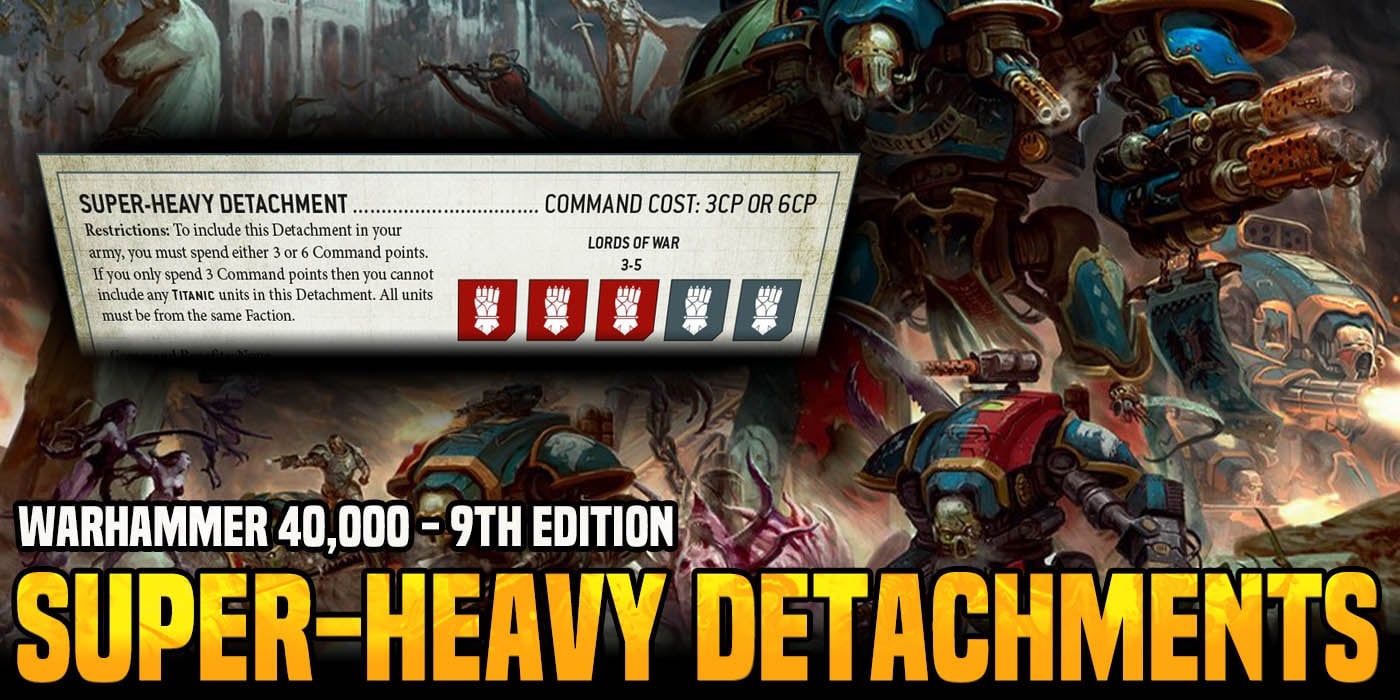 Games Workshop has a new Faction Focus out for Imperial Knights – but the real highlight is the new Super-Heavy 40K Detachment preview!
We got a new Faction Focus from GW and this one was all about the big boys of the tabletop – Imperial Knights. Now, GW does talk-up the potential for the Imperial Knights and if you want to read that Imperial Propaganda, you can do that here. However, if you're like me and really just want to know how the new Super-Heavy Detachments will work, they covered that, too – and that's what we're going to focus on today.

Right off the bat we see some new changes to the Super-Heavy Detachment. First up, it's going to cost either 3CP or 6CP – that's based on if you want to include any Titanic units or not. If you want to run an all Knight List, you've got to spring for the 6CP option.

At 6CP, that also means it's going to take a chunk out of your CP budget. On the flip side, there will be a way to get points refunded – but GW is being light on the details for that part…for now.
Alternatively, if you want to run a single Knight you can always spring for the Super-Heavy Auxiliary Detachment option:

This one is perfect for just a single Knight – it's just going to cost you 3 CP to include. Personally, I think that's a pretty fair trade especially now that the CP structure has been reformed for the next edition. The changes should also limit how many of those Stratagems you'll be able to fire off in a game so your Knights won't be unkillable death towers the entire time.
When you combine these new costs to run Knights with the Terrain changes we've seen so far you have to wonder if GW is attempting to curb the dominance of Knights and/or Super-Heavy options. I personally think it's probably a little too early to tell but I'm liking the changes this far.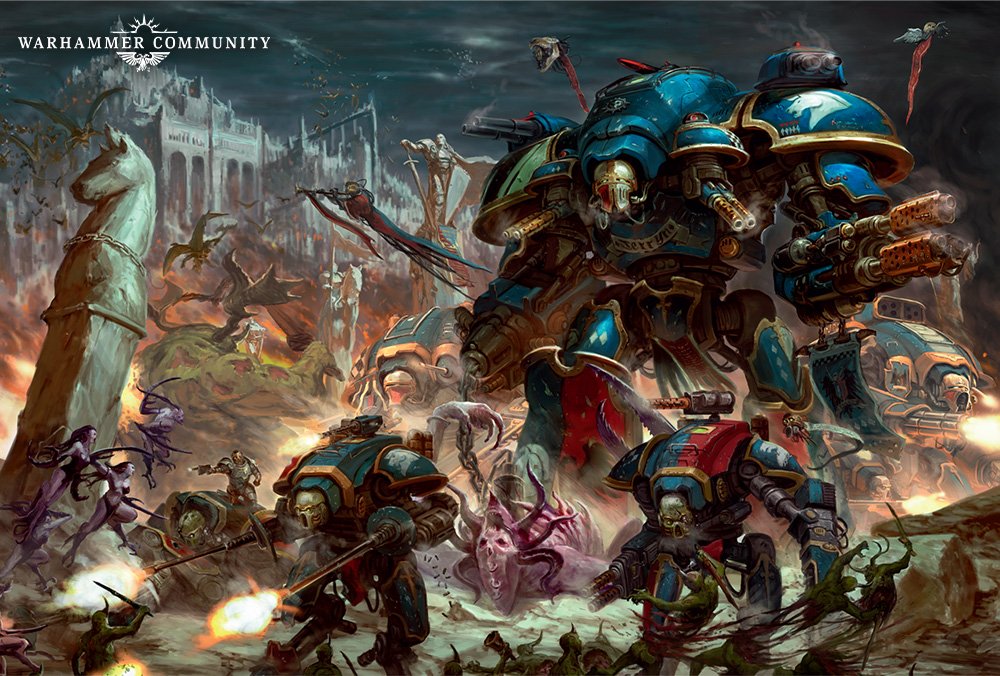 Subscribe to our newsletter!
Get Tabletop, RPG & Pop Culture news delivered directly to your inbox.
Knights are still going to be powerhouses – a bunch of the other vehicle changes and blast weapons will still benefit them. And we're going to have to wait and see how exactly you'll get those CPs refunded back. For now, we're just going to have to stew on the new CP cost associated with running Super-Heavy Detachments and think if the trade off will be worth it on the tabletop.
Do you think the cost in CPs will be worth the Super-Heavy? Let us know in the comments!