The FAQs are out, and the points are on the way. Take a look at the full listing of Blast Weapons in the game as you prepare for 9th.
Blast Weapons are back with a BANG in 9th edition. We saw GW tease out the rules last month and everyone has been excited to see how their army would fare. Well today we're going to answer those questions, as we take a close up look at the Blast Weapons rules. Here's the rundown of how it works: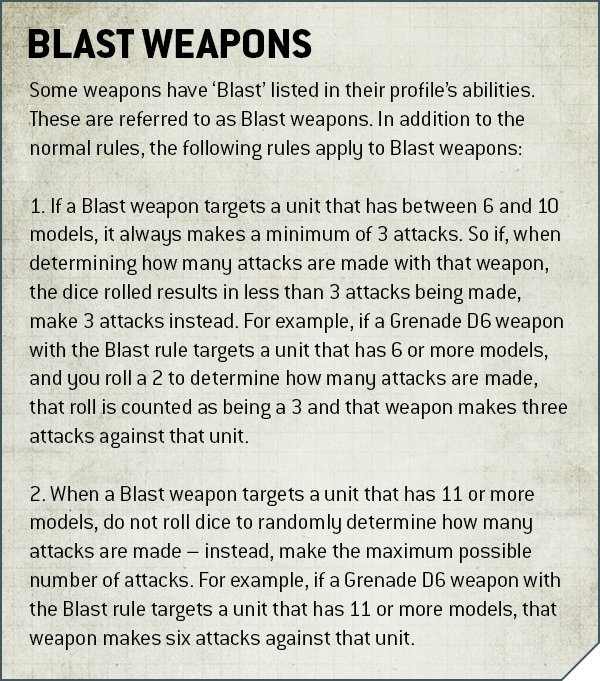 It's an upgrade (or so it feels) from weapons that would have been "blast" weapons in 8th Edition. Nothing quite like rolling a 1 on the grenade you're desperately lobbing into a horde of advancing cultists–but now you're guaranteed a minimum of three. Or max if you're fighting against a mob of 11 or more. Again, we're seeing how 9th Edition is all about multiple small units. But let's take a look at the weapons themselves.
The 9th rulebook does not disappoint and provides a master list of the weapons in the game that have been moved over to blast. All the common grenades, along with the usual suspects such as the Battle Cannon, and myriad Missile Launchers, all the way over to the exotics such as the Volcano Cannon and the Eradication Ray.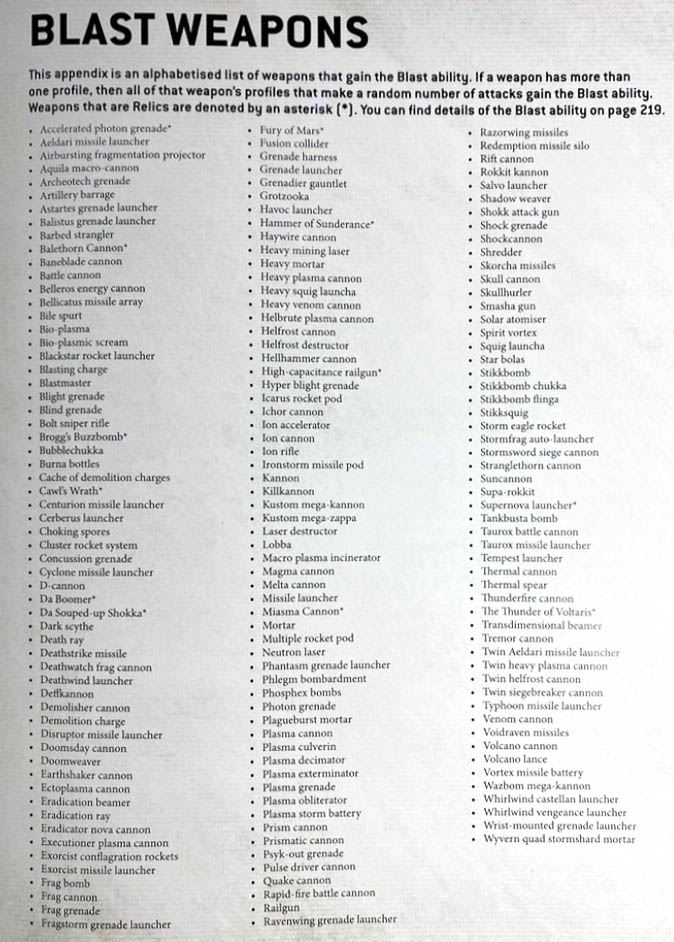 That is quite a bit of explosive firepower waiting to be unleashed. Now all that remains is to see just how many shots they'll get to make against these units. Who knows, maybe the Whirlwind will see some more use in this edition.
So get ready to blow away those ravening hordes, but watch out lest they crawl all over you, leaving you in a tight spot!
~ Bug Guns Never Tire. Only one more week till Indomitus arrives! What do you think of the Blast Weapon rules?