The new edition is completely reformatted and has GW's best ever glossary, that will save you time at the tabletop.  Take a look.
The New Edition is almost here and already people are trying out test games. Chapter Approved is almost upon us with all the new points, and the Indomitus box has the fancy full rulebook included. GW has already put out the core rules for free as a PDF, so go grab them and start retraining your brain.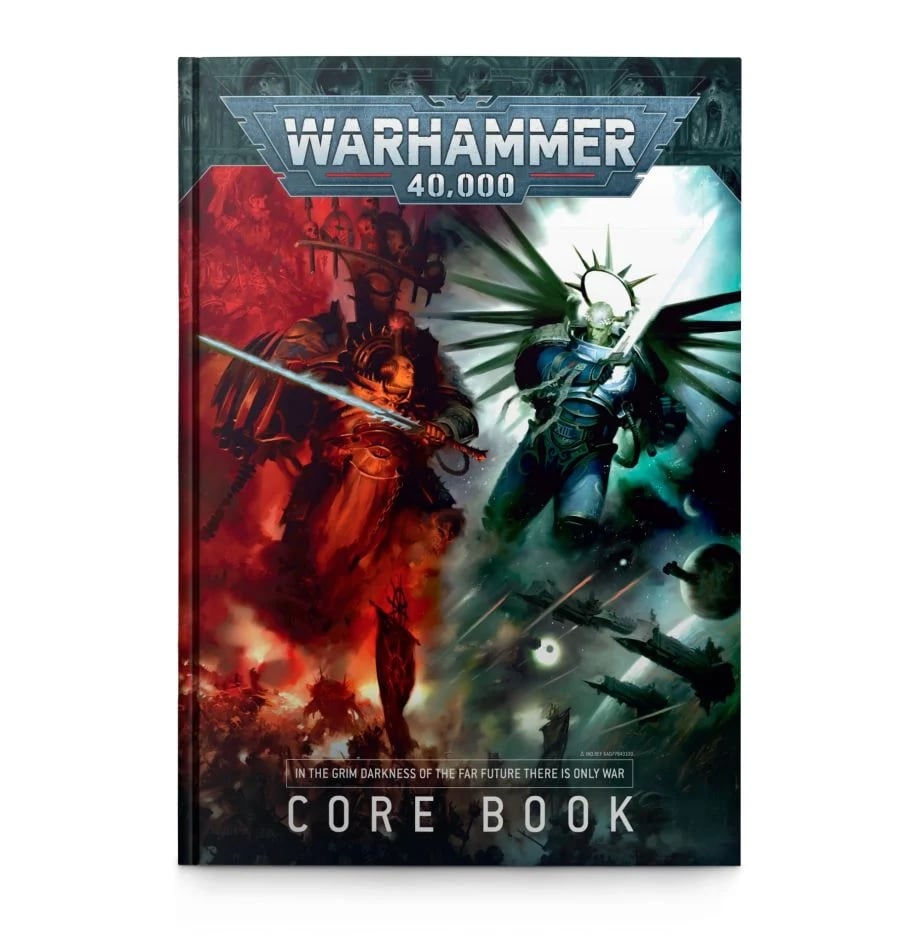 But for me one of the most frustrating things we players have been doing for decades is the "looking things up under duress" at  the tabletop. When everything in a game is going well – there's no issue. But the first time a critical rules question comes up, everyone starts hemming and hawing, furiously flipping through pages trying to find that one clause, of that one sentence, of that one paragraph… that proves your point. If only you could find it while your internal temperature is rising by the second.
We've all been there.

Welcome to 9th Edition Glossary
9th does a great job of easing the pain and keeping games flowing by providing the best Glossary GW has ever made. Now Nottingham has done glossaries in the past, but these have been just lists of rules and page numbers. Get a look at the new 40K Glossary that will not only point you in the right direction for the full fiddly rules, but give you a quick rules summary right there, at the very back of the rulebook so you know right where to turn: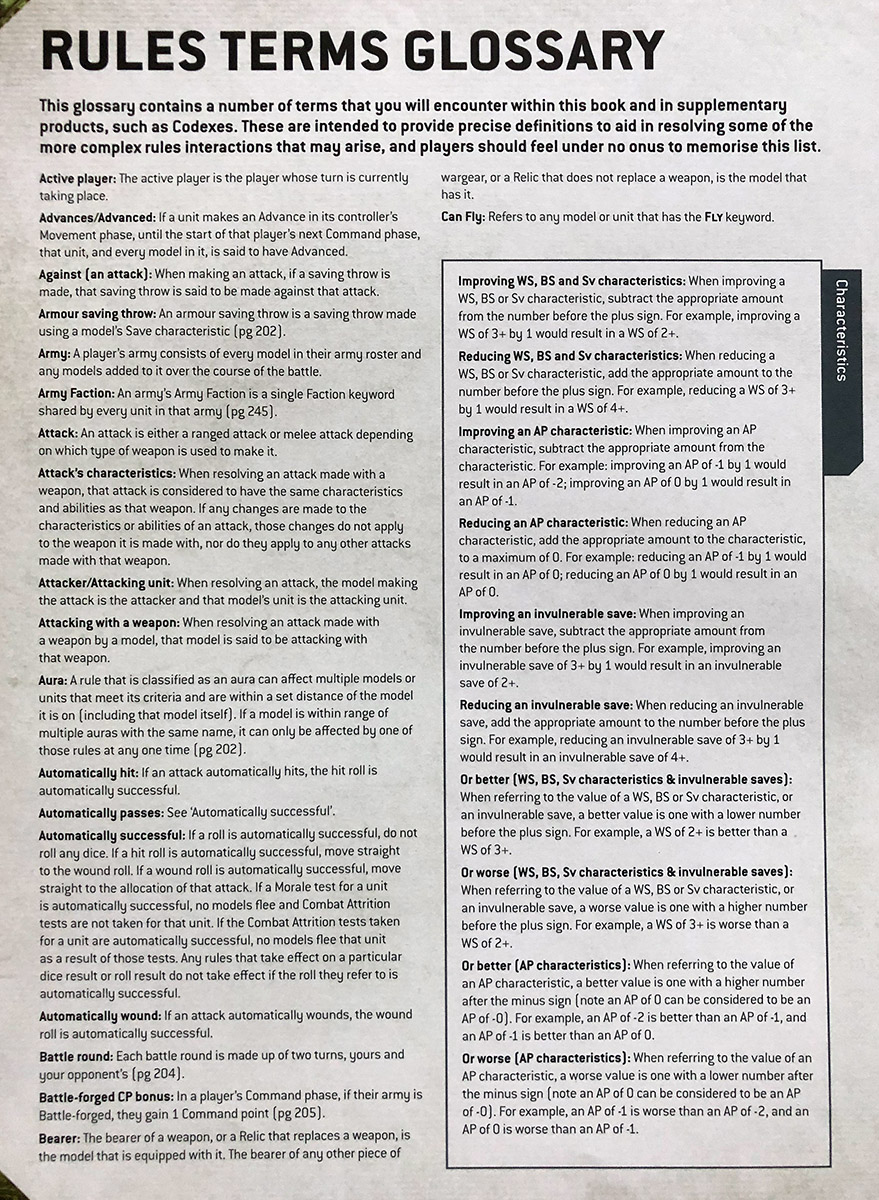 Note the sidebar on Characteristics, giving you exactly how to calculate all the tricky rule wordings.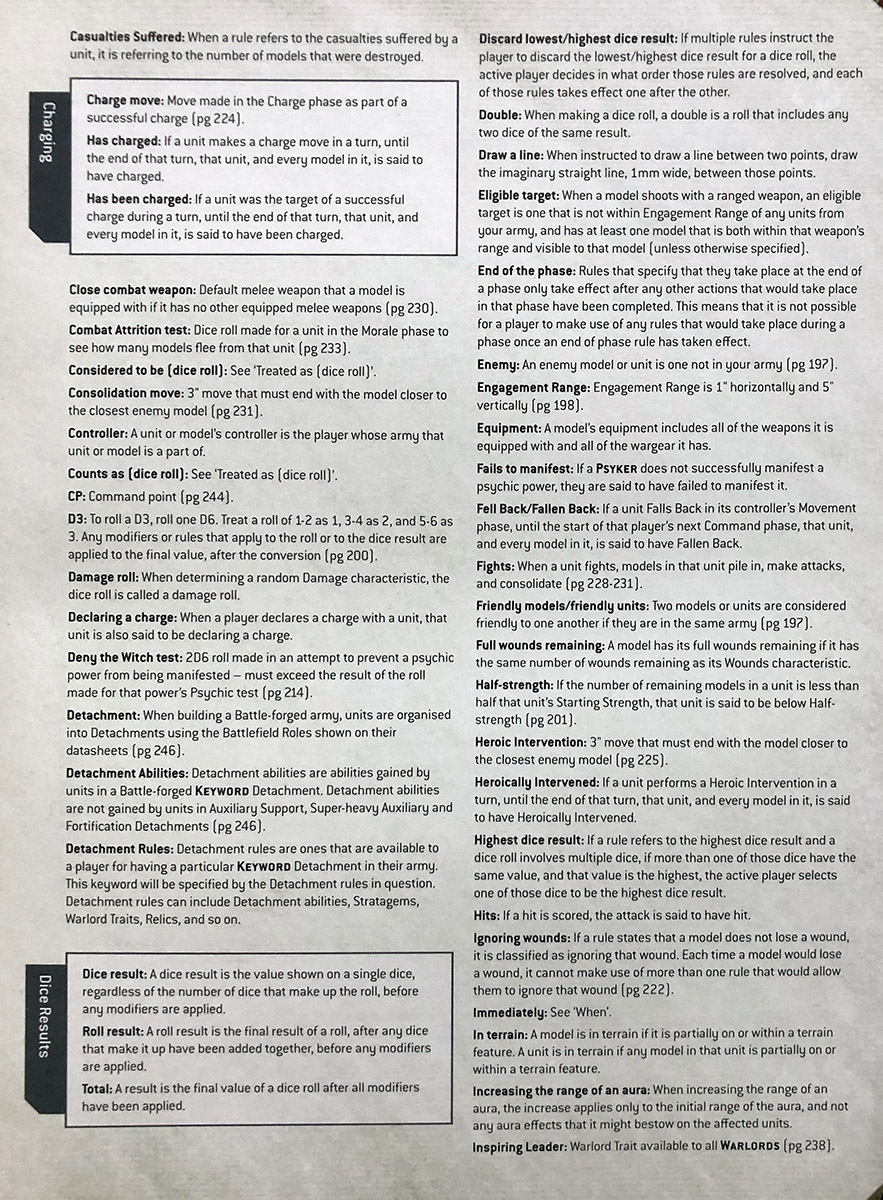 Putting down the subtle differences between Dice results and Roll results will help get players heads around the little details that matter.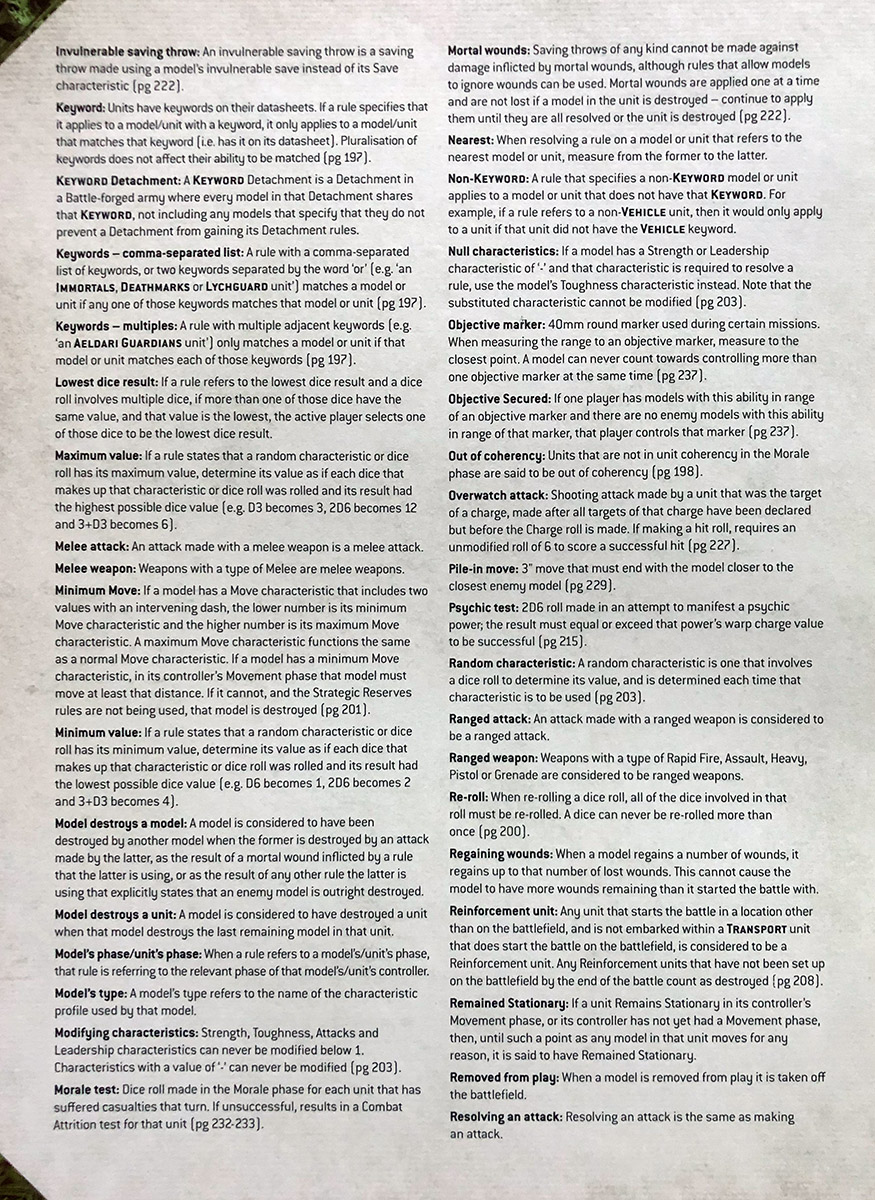 I like the attention to detail on things like Minimum Move, Null Characteristics and Regaining Wounds. Much of this glossary is built upon the foundations of 8th edition FAQs.
Nice to see the entire Whole Unit Within – Wholly in Terrain – Wholly Within – Within spelled out.  Whew.
I really hope to see this model adopted for every game that GW makes moving forward. It's both a time saver and a life saver in the heat of a game.
Well done GW!