The game changer is back with a new update on Matched Play. New points, new rules, and new realm changes ahead!
It's an exciting time for Age of Sigmar as the Lumineth Realm-lords have arrived. Alongside the brand new army, we're also getting a new General's Handbook – the annual update to the points and rules for the game. Matched Play is going to get a tweak as unit points shift around and new missions come out for the year. That's not all, either – new realm rules are going to change up some key artifacts moving forward, too.
"As with all of the previous General's Handbooks, the 2020 edition includes a set of pitched battle profiles – key data on how many points your units cost, their unit sizes and so on. They've been carefully balanced and tweaked by our team in line with playtester feedback, tournament results and internal testing. 
Make sure to check these out in detail – some favourites may now take up a bigger slot in your list, while other options have gone down in points (looking at you Liberators and Putrid Blightkings) and they may be just the thing for your next tournament winning list."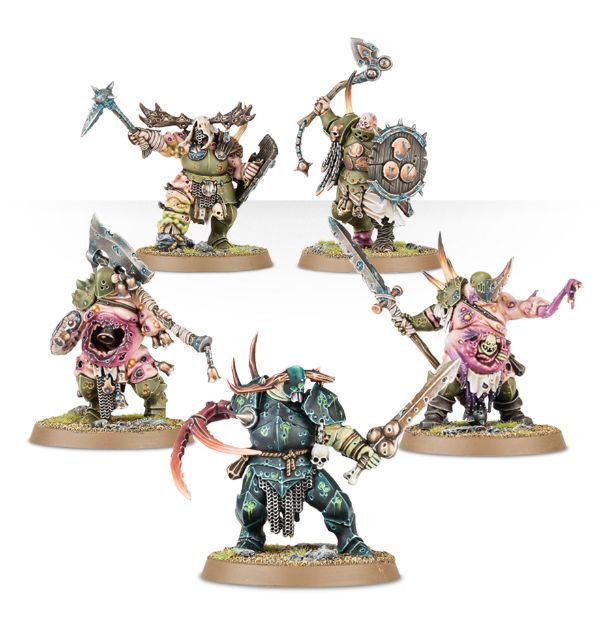 We're getting cheaper? Excellent…
More Meeting Engagements
The new GHB 2020 also has more new rules of Meeting Engagements. These games are fast and smaller than a typical 2k game. Plus, they bring some unique tactical challenges to the tabletop, too. There are new battleplans to try out as well as new rules for Team Games which is sure to be a hit for groups looking to play with more people at once.
New Secondary Objectives
"Auxiliary Objectives are a new set of secondary goals that YOU choose before battle. Secure more of them than your opponent, and any draw will be changed to a minor victory for you!"
Well this is interesting. Can we get a few examples? Yes. Yes we can:
These seem like some of the older hidden objectives which is okay. They are also picked before the battle so it sounds like you can tailor them for both your playstyle and your army. I've played in tournaments that were already using a variation on these and completing them netted you some extra VPs. With the new rules, it sounds like they help break ties. We'll have to see their full rules for more info.
New Realm Rules
This is a big one. Let's just check out one of the new Realm Rules: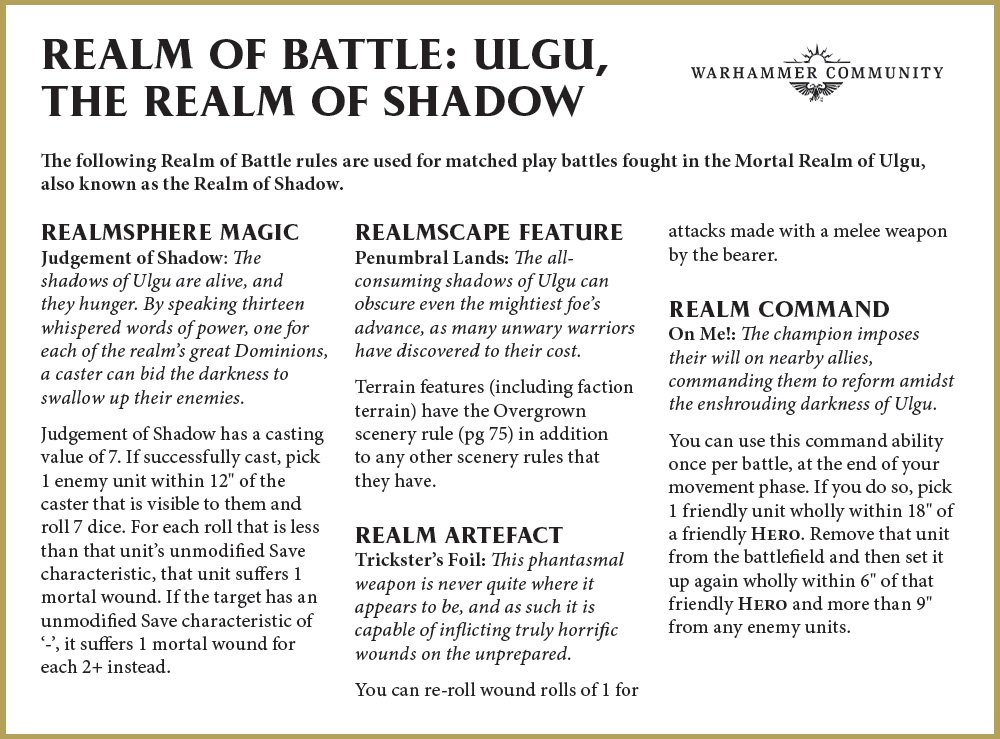 It looks like the Realm Rules have been changed quite a bit and are shorter. Notice the single Realm Artefact, too. That's going to take some getting used to for some army builds…In fact, GW basically called that out as well:
"The realm artefacts from Malign Sorcery have also been replaced with a smaller, tighter list. You'll still be able to choose thematic, realm-specific options, but now you'll also be encouraged to branch out and look at your own army's artefact lists rather than always having to compare them to an Aetherquartz Brooch!"
Yeah. Whichever jeweler was making those made a KILLING in the Mortal Realms last year as those ended up in a LOT of lists. Hopefully with the changes in the new GHB folks won't feel obligated to take that every time…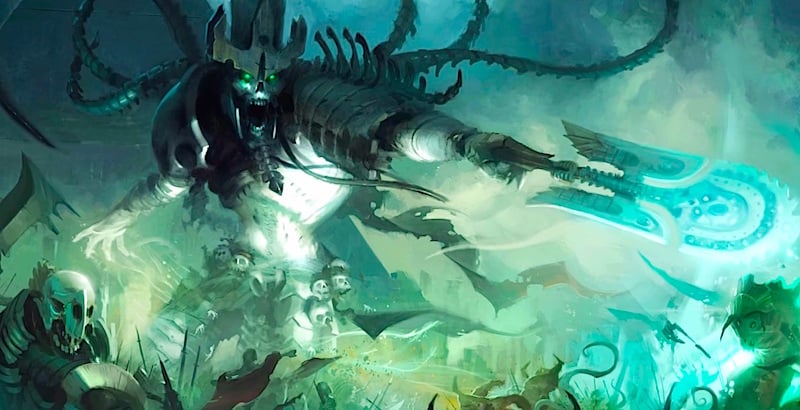 "Well there goes my other secret plan…"
There's a LOT coming with the General's Handbook 2020. It should refresh the game, update the points, and shake-up the meta. Plus, it's going to have some fun new things to try out for non-matched play games, too!
What are you looking forward to with the new GHB 2020?