Character minis are important, of course, but the monsters are were the adventure is. Elevate your game to the next level with these mini monsters.
Miniatures are a fantastic accessory to any game–in fact, depending on the table you play at, they might be a requirement. There's no end of custom miniatures designed to make your heroes look cool, but when it comes to monsters, a lot of the time it's the same two or three goblins, evil wizard minis, and so on. That's where these folks come in today, with some fantastic monster miniatures that are sure to make a splash when you break them out in your game. Check out five of our favorite monster minis right now!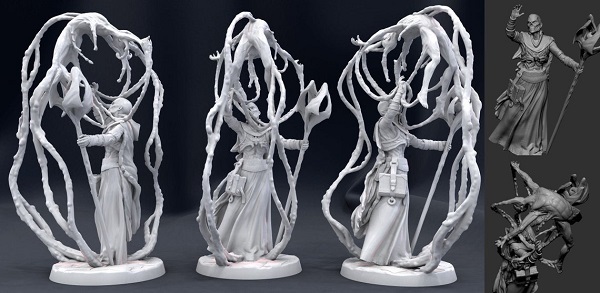 If your game needs a lich or a necromancer or both, I don't know if you'll find anything nicer than this 32mm resin twosome. There are loads of tiny but well thought out details and the gray resin in the perfect material for priming and painting your new undead friends.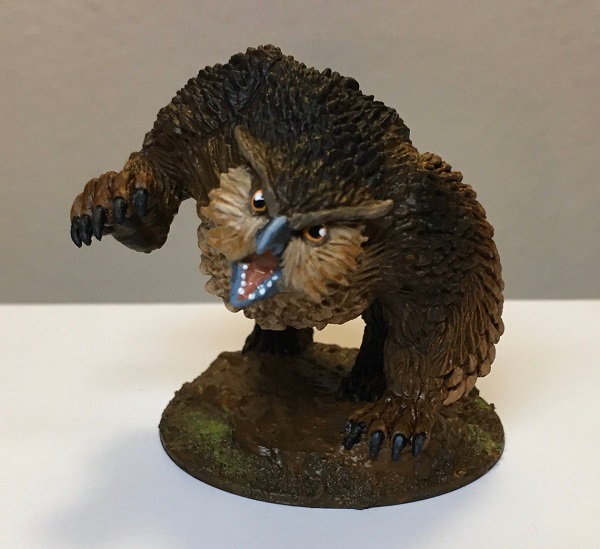 Now only can you get this giant owlbear for your table, but it comes beautifully painted in this standard brown or a custom color of your choosing. Not all of us are blessed with the ability (or time) to bring our minis to life likes this, but Red Dragon Gaming has an eye for the details and colors and makes sure your latest monster gets to you safe and sound… so he can start terrorizing your adventurers.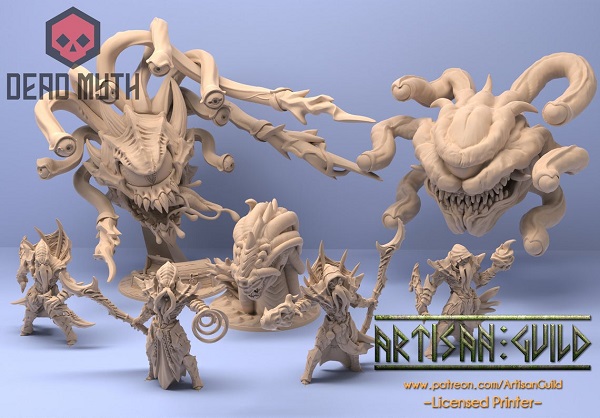 This collection has a giant variety of options for you to chose from. Each mini is printed, sometimes with options to swap out hands or spells to keep this characters fresh for sessions to come. Plus, if you have a 3D printer of your own they link to a shop where you buy the file and try to print some minis for yourself.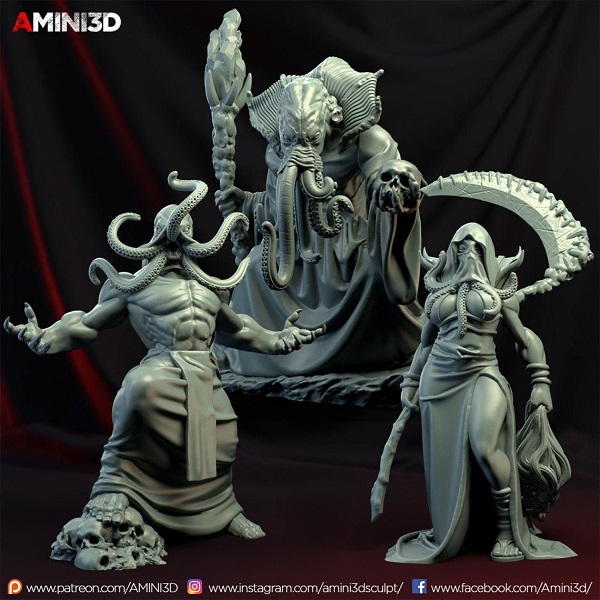 The fine details on these are in a league of their own with each tentacle sucker and toenail accounted for. I do a fair amount of 3D printing myself and making I know getting beautiful prints like these aren't easy, but their almost unanimously five star reviews make it seem like a cakewalk. You an get any one of these mind flayers, or the entire set for a discount and really put your players through the wringer.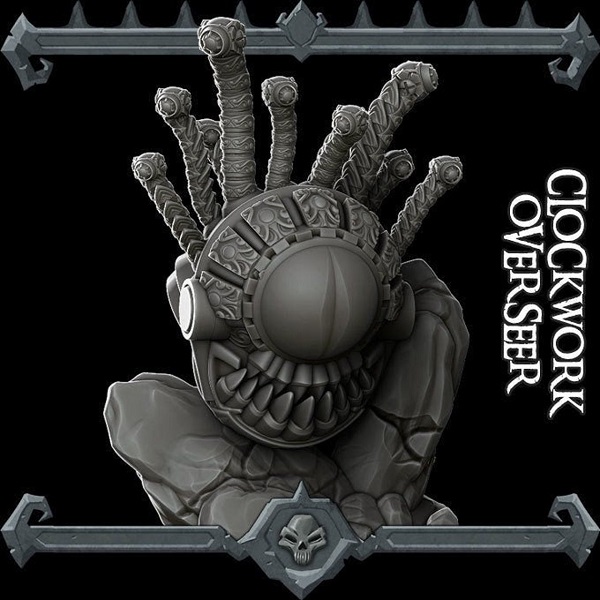 This design is probably my favorite of the bunch just because it's so cool and unique. Coming in a variety of sizes and base options, the resin clockworld beholder will add a little extra something to your encounter. Dungeon Artifacts is known for their beautiful and detailed prints, so this bad boy is guaranteed to practically come to life on your gaming table.
---
Which monster minis are your favorite? Do you have any special pieces or do you stick to the standard minis you can by? How are you at mini painting, or do you prefer a shop that will do the artwork for you? Let us know in the comments!
Happy Adventuring!