Last week it was announced that several Marvel and Disney+ movies and series are being delayed – there's more movies being moved and a bigger shift coming.
We already knew that Loki, Wandavision, The Little Mermaid, Home Alone, Nightmare Alley, Peter Pan & Wendy, and Shrunk were ging to be pushed, none of them have new dates. Two of the Disney+ Star Wars Universe series – Obi-Wan and Cassian Andor – are also on hold. Now there are more to add to that list – including movies that aren't in production. The entire slate is being pushed back and several big titles don't have a rescheduled date.
The Empty Man – 8/7/20 moves to 12/4/20
Mulan – 8/21/20 has no new date
The Personal History of Davis Copperfield – 8/14/20 moves to 8/28/20
Death on the Nile – 10/9/20 moves to 10/23/20
The French Dispatch – 10/16/20 has no new date
Black Widow – 10/6/20
The Last Duel – 12/25/20 moves to 10/15/21
The Eternals – 2/12/21
Antlers – 2/19/21
Shang-Chi and the Legend of The Ten Rings — 5/7/21 has no new date
Jungle Cruise – 7/30/21
Untitled 20th Century Studios – 10/1/21 is removed
Untitled 20th Century Studios – 10/22/21 is removed
Spider-Man 3 – 11/5/21 moves to 12/17/21
Doctor Strange in the Multiverse of Madness – 11/5/21
Untitled Disney Live-Action – 11/19/21 moves to 12/17/21
Thor: Love and Thunder –  2/18/22
Into the Spiderverse 2 – 10/7/22
Black Panther 2 – 5/6/22
Captain Marvel 2 – 7/8/22
Avatar 2 – 12/17/21 moves to 12/16/22
Avatar 3 – 12/22/23 moves to 12/20/24
Avatar 4 – 12/19/25 moves to 12/18/26
Avatar 5 – 12/17/27 moves to 12/22/28
Untitled Star Wars –  12/16/22 moves to 12/22/23
Untitled Star Wars –  12/20/24 moves to 12/19/25
Untitled Star Wars –  12/18/26 moves to 12/17/27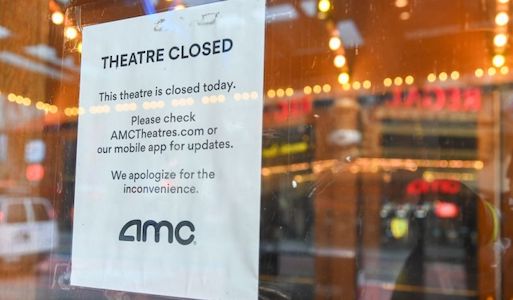 We'll see if any of the releases set for this year get shoved again or they decide to release them on Disney+ like they did with Artemis Foul. Past that: how many theaters are going to remain when things are safe? Alamo Drafthouse recently did a major layoff that included administration; it's being reported that AMC, Regal, and Cinemark are teetering toward bankruptcy. There have been partial re-openings with precautions in place that end when spikes hit certain areas that have led to more caution. It's going to be a while before we're able to sit in a theater – even if it is 6′ apart and wearing masks.
I've talked to several folks that are perfectly happy with everything goes to streaming model. For me nothing will replace the full theater experience – you can't replicate a 45 foot (or 84 feet at my local IMAX) wide screen with body shaking Dolby or THX surround sound. Before the shut down I'd escape into the theater and a story at least twice a week. I miss the experience and I want theaters to survive.
Where do you sit on this – okay with streaming or missing movie theaters?