Geekery: Listen to Neil Gaiman Tell the Story of Morpheus – 'The Sandman' Audiobook is Here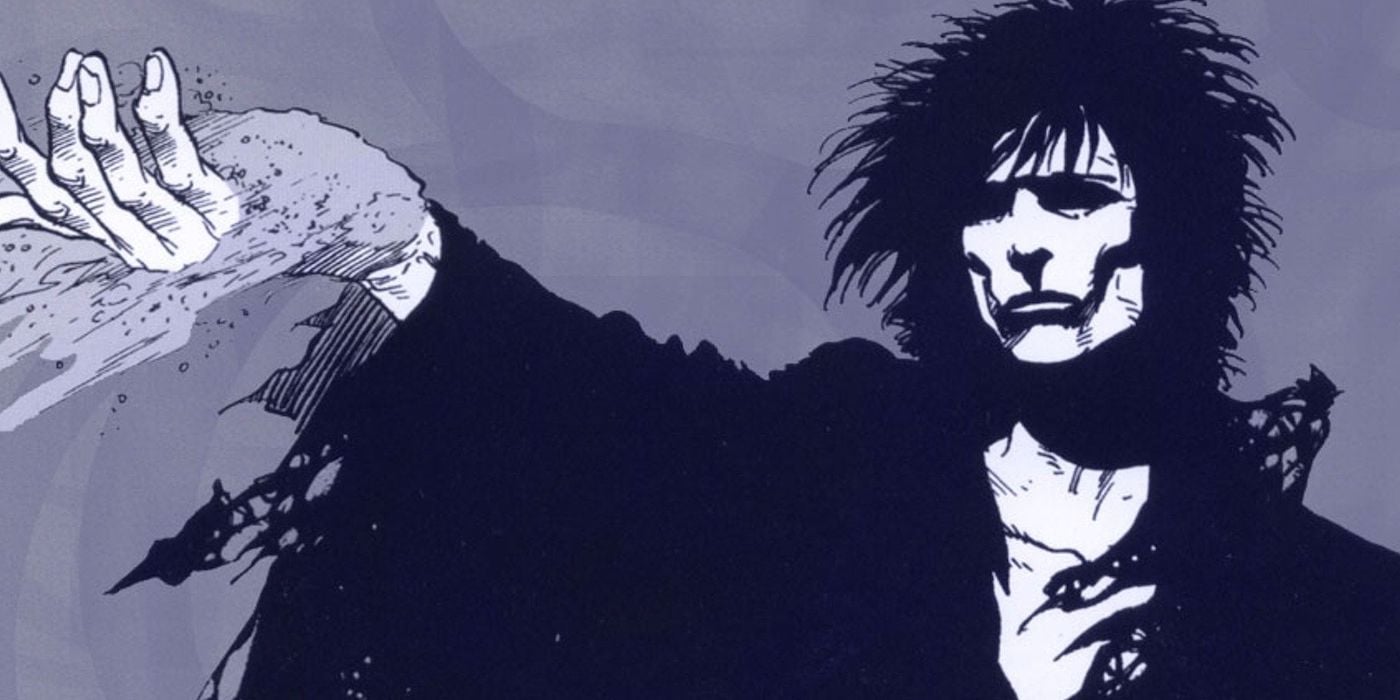 The first ever audio adaptation of Neil Gaiman's Sandman series is now available.
Gaiman's long running graphic novel series about Morpheus and the Endless – a group of siblings that includes Destiny, Death, Destruction, Despair, Desire and Delirium – has arrived on Audible. The adaptation spans 20 episodes and covers first three graphic novels Preludes and Nocturnes, The Doll's House, and Dream Country. Gaiman is hoping to cover all the way through The Sandman: Overture, which will be 100 to 120 hours of recordings. In an interview with Comics Beat Gaiman spoke about the creation process.
"I gave Dirk the original scripts, so Dirk got to read the instructions that I gave to the artist all those years ago. So I describe rooms, describe people talking about things. And very often that was what I wound up reading as a narrator, 33 years after I've written these lines, which were never expected to be read by anybody other than Sam Keith or Mike Dringenberg or Kelley Jones, or whoever I was writing them for. There's no cuts. There's no trims. If anything, what we've done is let things breathe a little bit more."
When The Sandman, also known as Lord Morpheus – the immortal king of dreams, stories and the imagination – is pulled from his realm and imprisoned on Earth by a nefarious cult, he languishes for decades before finally escaping. Once free, he must retrieve the three "tools" that will restore his power and help him to rebuild his dominion, which has deteriorated in his absence. As the multi-threaded story unspools, The Sandman descends into Hell to confront Lucifer, chases rogue nightmares who have escaped his realm, and crosses paths with an array of characters from DC comic books, ancient myths, and real-world history, including: Inmates of Gotham City's Arkham Asylum, Doctor Destiny, the muse Calliope, the three Fates, William Shakespeare, and many more. 
Neil Gaiman serves as the narrator and James McAvoy is Dream, they are joined by Michael Sheen, Riz Ahmed, Kat Dennings, Taron Egerton, Samantha Morton, Bebe Neuwirth, Andy Serkis, and more. The books were adapted by Gaiman and his long time collaborator Dirk Maggs who produced the audio adaptations of Neverwhere, Stardust, Good Omens, and Anansi Boys.
You can listen to the adapted graphic novel on Audible.