New originals and some suggestions for other movies to watch, from action to horror to drama. Take a look at what to watch on your couch.
New Streaming Shows/Movies Dropping This Week
First of the month brought a lot of new titles – you can check those out here.
Amazon: Salvation (Season 1), Antarctica: Ice & Sky
Disney+: X-Men: Apocalypse
HBOMax: House of Ho (Premiere), Harriet, Bungo Stray Dogs (Seasons 1-3), Puella Magi Madoka Magica (Season 1)
Netflix: Pride & Prejudice (2005), Cursed (Season 1), The Last Dance (Limited Series), Ip Man 4: The Finale (they also have parts 1-3), Street Food: Latin America, Fear City: New York vs The Mafia (Limited Series), Love on the Spectrum (Season 1), Norsemen (Season 3)
---
My Picks for Movies Set During WWII on VoD This Week
Greyhound – Available Now on AppleTv+
Starring Tom Hanks, Stephen Graham, Rob Morgan, and Elisabeth Shue   
In the early days of WWII, an international convoy of 37 Allied ships, led by captain Ernest Krause in his first command of a U.S. destroyer, crosses the treacherous North Atlantic while hotly pursued by wolf packs of Nazi U-boats.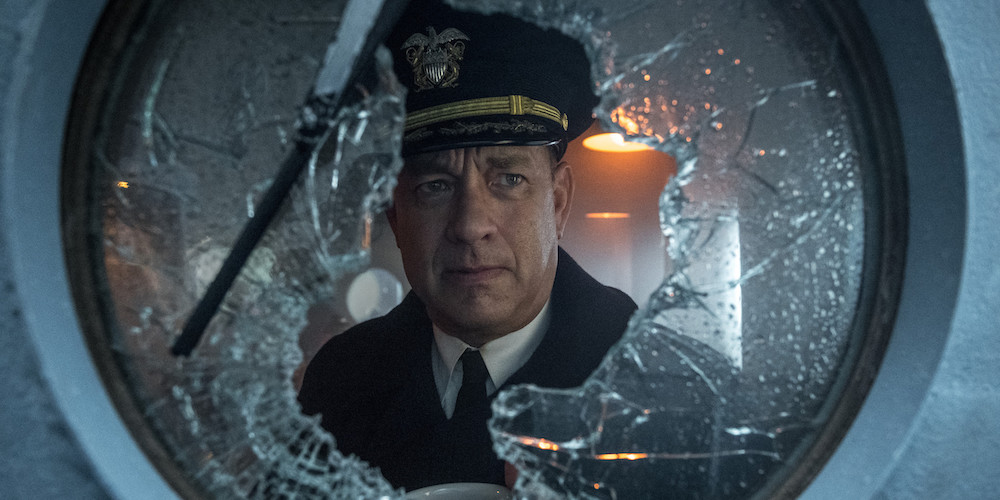 The Tuskegee Airmen – Available Now on Hulu and VoD
Starring Laurence Fishburne, Allen Payne, and Malcolm-Jamal Warner
A semi-fictionalized account of the Tuskegee Airmen, the first all-African-American Air Force squadron during World War II, the film centers on ambitious young pilot Hannibal Lee. Despite initial reticence by higher ranking white officers, Lee, along with Walter Peoples, Leroy Cappy, and others, are deployed into combat. As the successful missions mount, the Tuskegee Airmen develop a reputation as an able, fearsome group of pilots.
Flame and Citron – Available Now on VOD
Starring Thure Lindhardt, Stine Stengade, and Mads Mikkelsen
Gunman Flame and his partner Citron assassinate Nazi collaborators for the Dutch resistance. Assigned targets by their Allies-connected leader, Aksel Winther, they relish the opportunity to begin targeting the Nazis themselves. When they begin to doubt the validity of their assignments, their morally complicated task becomes even more labyrinthine. Though Flame romances enigmatic Ketty Selmer, Citron may be his only ally.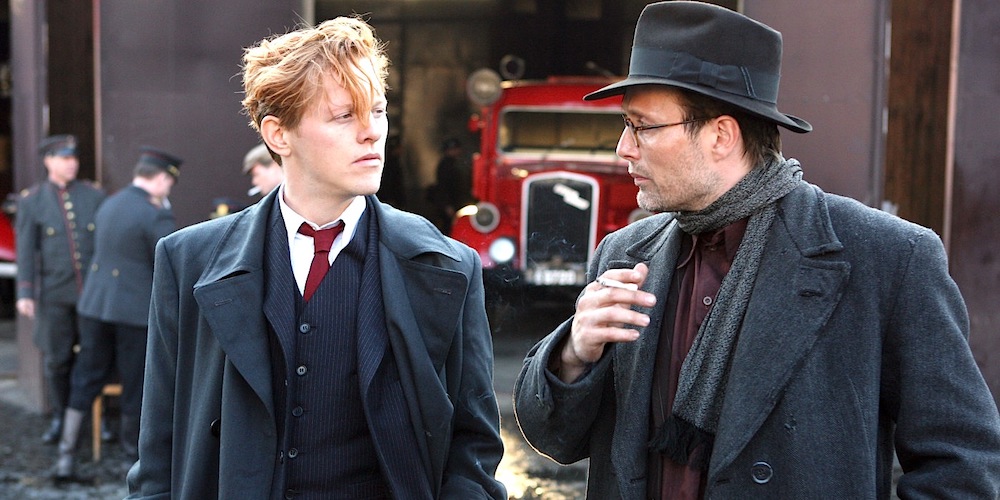 Army of Shadows – Available Now on VOD
Directed by Jean-Pierre Melville; Starring Lino Ventura, Jean-Pierre Cassel, and Simone Signoret
This adaptation of the book by Joseph Kessel paints an understated, unglamorous portrait of the French Resistance during World World II. Betrayed by an informant, Philippe Gerbier finds himself trapped in a torturous Nazi prison camp. Though Gerbier escapes to rejoin the Resistance in occupied Marseilles, France, and exacts his revenge on the informant, he must continue a quiet, seemingly endless battle against the Nazis in an atmosphere of tension, paranoia and distrust.
The Thin Red Line – Available Now on VOD
Directed by Terrence Malick; Starring Jim Caviezel, Sean Penn, and George Clooney
In 1942, Private Witt is a U.S. Army absconder living peacefully with the locals of a small South Pacific island. Discovered by his commanding officer, Sgt. Welsh, Witt is forced to resume his active duty training for the Battle of Guadalcanal. As Witt and his unit land on the island, and the American troops mount an assault on entrenched Japanese positions, the story explores their various fates and attitudes towards life-or-death situations.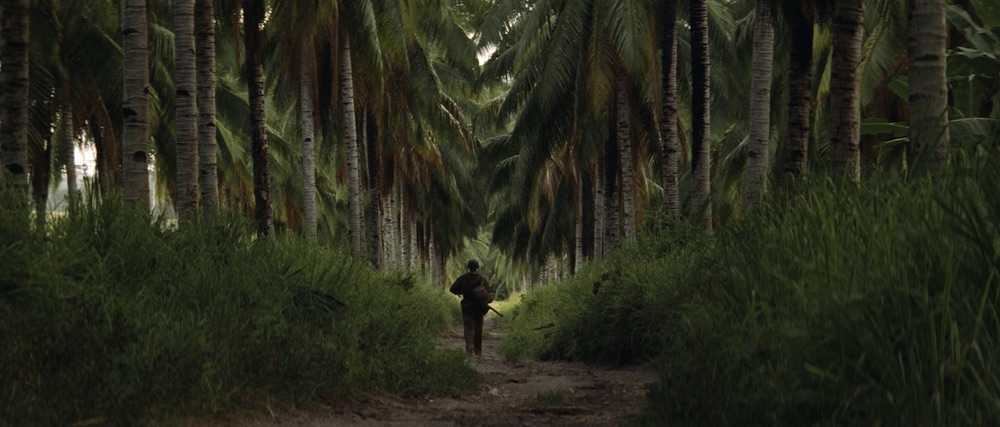 Dunkirk – Available Now on VoD
Starring Harry Styles, Cillian Murphy, Tom Hardy, and Jack Lowden
In May 1940, Germany advanced into France, trapping Allied troops on the beaches of Dunkirk. Under air and ground cover from British and French forces, troops were slowly and methodically evacuated from the beach using every serviceable naval and civilian vessel that could be found. At the end of this heroic mission, 330,000 French, British, Belgian and Dutch soldiers were safely evacuated.
Letters from Iwo Jima – Available Now on VoD
Starring Kazunari Ninomiya, Tsuyoshi Ihara, Ryô Kase, and Ken Watanabe
Long-buried missives from the island reveal the stories of the Japanese troops who fought and died there during World War II. Among them are Saigo, a baker; Baron Nishi, an Olympic champion; and Shimizu, an idealistic soldier. Though Lt. Gen. Tadamichi Kuribayashi knows he and his men have virtually no chance of survival, he uses his extraordinary military skills to hold off American troops as long as possible.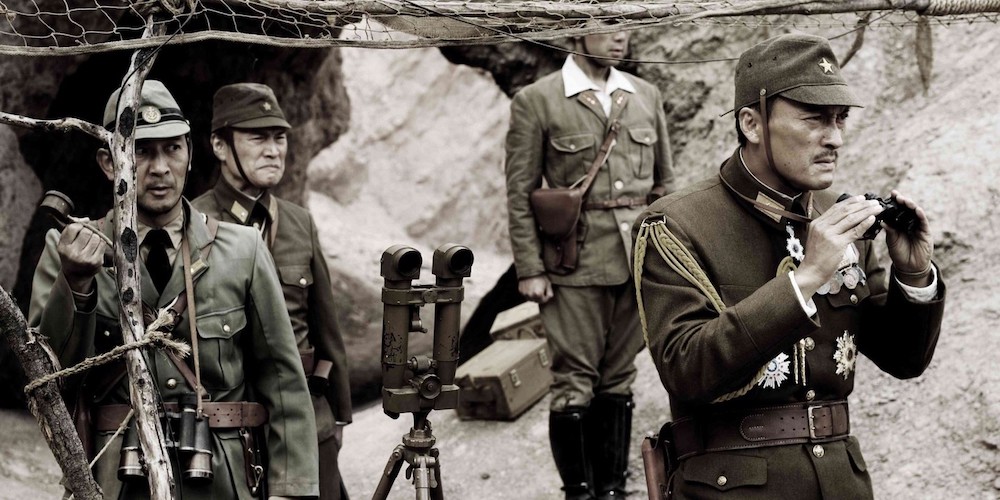 ~ What are you going to watch and binge?