New originals and some suggestions for other movies to watch, from action to horror to drama. Take a look at what to watch on your couch.
New Streaming Shows/Movies Dropping This Week
First of the month brought a lot of new titles – you can check those out here.
Disney+: Solo: A Star Wars Story, X-Men: Days of Future Past
HBOMax: Close Enough (Series Premiere), Inuyasha (Season 1), Showbiz Kids (doc)
Netflix: The Old Guard, The Twelve (Season 1)
---
Comedies on VoD/Streaming This Week
We Are Little Zombies – Available July 10th
Directed by Makoto Nagahisa
When four young orphans–Hikari, Ikuko, Ishi, and Takemura–first meet, their parents' bodies are being turned into dust, like fine Parmesan atop a plate of spaghetti Bolognese, and yet none of them can shed a tear. They are like zombies; devoid of all emotion. With no family, no future, no dreams, and no way to move forward, the young teens decide that the first level of this new existence involves salvaging a gaming console, an old electric bass, and a charred wok from their former homes–just enough to start a band… and then conquer the world. Tragedy, comedy, music, social criticism, and teenage angst are all subsumed in this eccentric cinematic tsunami.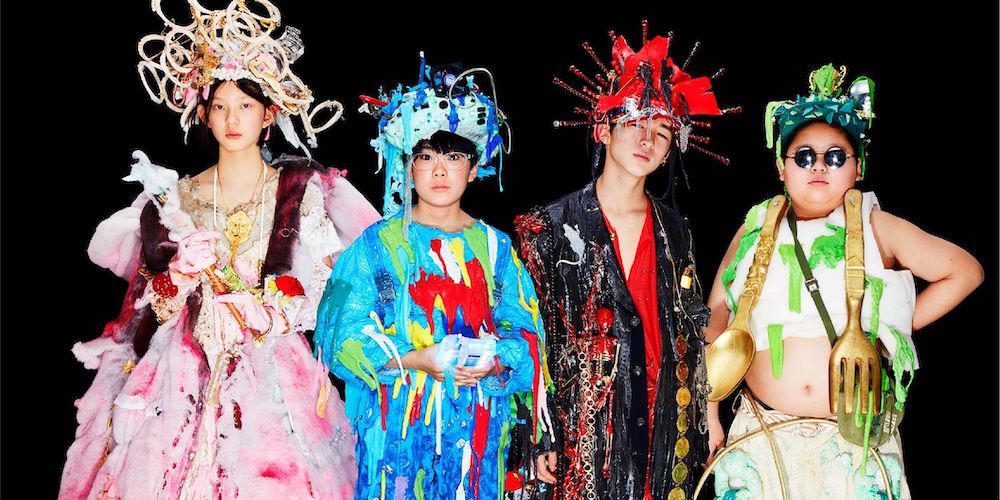 Little Shop of Horrors – Available Now on HBOMax and VoD
Starring Rick Moranis, Ellen Greene, Steve Martin, and Levi Stubbs
Meek flower shop assistant Seymour pines for co-worker Audrey. During a total eclipse, he discovers an unusual plant he names Audrey II, which feeds only on human flesh and blood. The growing plant attracts a great deal of business for the previously struggling store. After Seymour feeds Audrey's boyfriend, Orin, to the plant after Orin's accidental death, he must come up with more bodies for the increasingly bloodthirsty plant.
The Death of Stalin – Available Now on Netflix and VOD
Starring Steve Buscemi, Jason Isaacs, Simon Russell Beale, and Rupert Friend   
When tyrannical dictator Joseph Stalin dies in 1953, his parasitic cronies square off in a frantic power struggle to become the next Soviet leader. Among the contenders are the dweebish Georgy Malenkov, the wily Nikita Khrushchev and Lavrenti Beria — the sadistic secret police chief. As they bumble, brawl and back-stab their way to the top, the question remains — just who is running the government?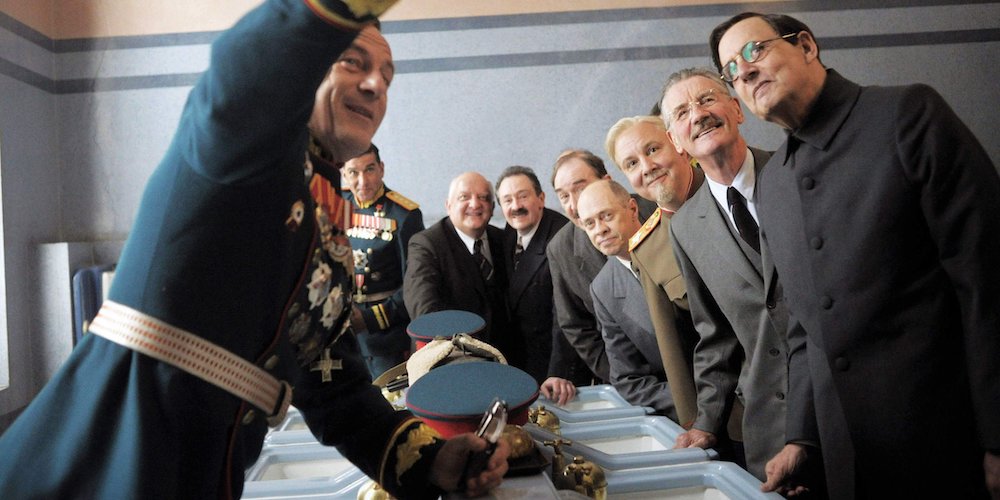 Clue – Available Now on Amazon and VoD
Starring Tim Curry, Christopher Lloyd, and Madeline Kahn
In this spoof of McCarthy-era paranoia and 1950s wholesomeness, the characters and plot are drawn from the popular Parker Brothers board game of the same name. On a dark and stormy night in 1954, six individuals with ties to Washington are assembled for a dinner party at the swanky mansion of one Mr. Boddy. Boddy's butler, Wadsworth, assigns each guest a colorful name: Mr. Green, Col. Mustard, Mrs. Peacock, Professor Plum, Miss Scarlet (Lesley Ann Warren), and Mrs. White. Two additional servants, the Cook and Yvette, the maid, assist Wadsworth as he informs the guests that they have been gathered to meet the man who has been blackmailing them.
Hunt for the Wilderpeople – Available Now on Hulu and VoD
Directed by Taika Waititi; Starring Julian Dennison and Sam Neill
Raised on hip-hop and foster care, defiant city kid Ricky gets a fresh start in the New Zealand countryside. He quickly finds himself at home with his new foster family: the loving Aunt Bella, the cantankerous Uncle Hec, and dog Tupac. When a tragedy strikes that threatens to ship Ricky to another home, both he and Hec go on the run in the bush. As a national manhunt ensues, the newly branded outlaws must face their options: go out in a blaze of glory or overcome their differences and survive as a family. Equal parts road comedy and rousing adventure story.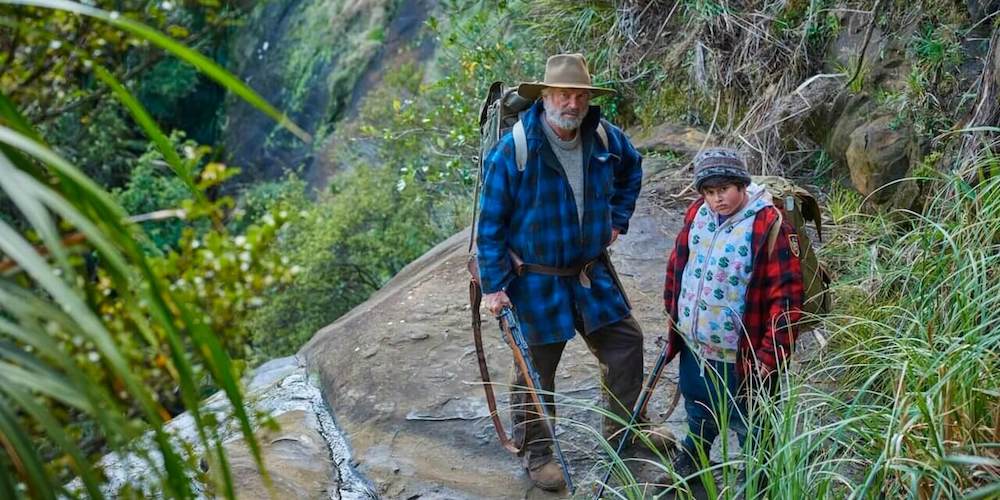 ~ What are you going to watch and binge?