Goatboy here to go through the top vehicles that I think have gotten serious improvements in the new edition. 
With the changing to vehicles in Monsters in 9th I bet will start to see a few more. Especially those that don't need the support nearly as much as others.  I want to go thru the top 10 that I think have gotten serious improvements in the new edition.   Being able to move and shoot with their heavy weapons breathes a ton of new life into this things.  Also being able to shoot into combat is another scary new option so these vehicles that can punch in combat and shoot as well will be scary.

10. Plague Burst Crawler
This is one of those models that is still good but this edition just makes it so much better.  You saw them most of the time in Death Guard builds so that is why I left it at a 10.  The ability to hit on its big cannon with a 4+ is a great thing and it will be the first "threat" coming at opponents from the upcoming Death Guard armies that show up.  These guys will be running around with their Daemon Prince friend while the Plague Marines move to the middle and get hunkering down to hold objectives.  I have my 3 and I am so excited to be bringing Death Guard out again.

9. Grey Knight Dreadknights – all varieties
This is one of those models I hope doesn't see a big point increase.  They can move, shoot, and now punch all while in combat.  This is huge and might see these make a comeback – again if they are pointed aggressively.  Just having a 2+ top hit massed firepower gun is a great thing and then being able to blast stuff in combat will be powerful.  Ugh why can't all the points come out now.

8. Redemptor Dreadnought
I always hated how these guys would move and lose so much of their firepower.  Now they get to move, shoot a ton, and then  waddle into close combat as needed.  Heck even the cheaper snap fit kit has the massed firepower you want in a unit.  The ability to not reroll explosions might keep them back – but I think we can easily see some helping control a flank as they push up and throw down damage.

7. Razorbacks
Having some movable walls could be a powerful thing – especially on top of a ton of firepower.  I bet they don't get nearly as hit as others on their points (at least from the leaks).  123 points for an 8 shot gun might be interesting with a twinlinked Assault cannon and then the Storm bolter.  It is something to think about too just to have some cheaper walls to move around.

6. Ork Vehicles
The Ork vehicles got a nice boost with Battle Wagons hitting on 5's again and a ton of other heavy options becoming viable.  Remember Battle Wagons can double shoot with a big cannon?  Makes me want to go find where my extra ones our and see what nonsense I can kit bash.

5. Heavy Weapon Toting Bikers
Right now Custodes have a ton of heavy weapon options for bikes so moving them back to hitting on a 2+ will help them out tremendously.  I don't know until we see the points but it seems like a good thing to happen to an army that needs it.

4. The Defiler
This guy sits in a weird spot on the Daemon Engine side of things.  He has a rather amazingly fat bootie (Wounds) on top of being fairly fast.  Add in the Daemon Keyword and some powerful shooting and you got an option that could start to show up more.  I talked a bit about him but think he is something we should all seriously be looking into as Chaos moves into the 9th edition.

3. Stormsurges
These guys seem like they could be very powerful.  Tau did not always have the most Command points so sacrificing some of these to get a big giant stompie robot might be a good thing.  Just having the ability to hit on its normal BS and thus loving the bonuses from Markerlights is a big thing.

2. GSC Vehicles
These will start to show up.  This army can take a ton of vehicles that are pretty cheap and have a decent amount of firepower.  Oh they are also fast so they can move, cover ground, and throw out the firepower needed.  Mix this in with an army that can show up all over the place and start to get a very different type of smothering damage potential.

1. Ravenguard Talon Master
Mark my words these guys are going to be nuts.  They can hit hard in combat, shoot a ton of bullets, and get damage rerolls on top of it.  They are also extremely fast, have the character Keyword, and are just a pain in the butt.  Throw in a Darkshroud to give some protection and see how annoying they can be as they move up and  cause all kinds of problems.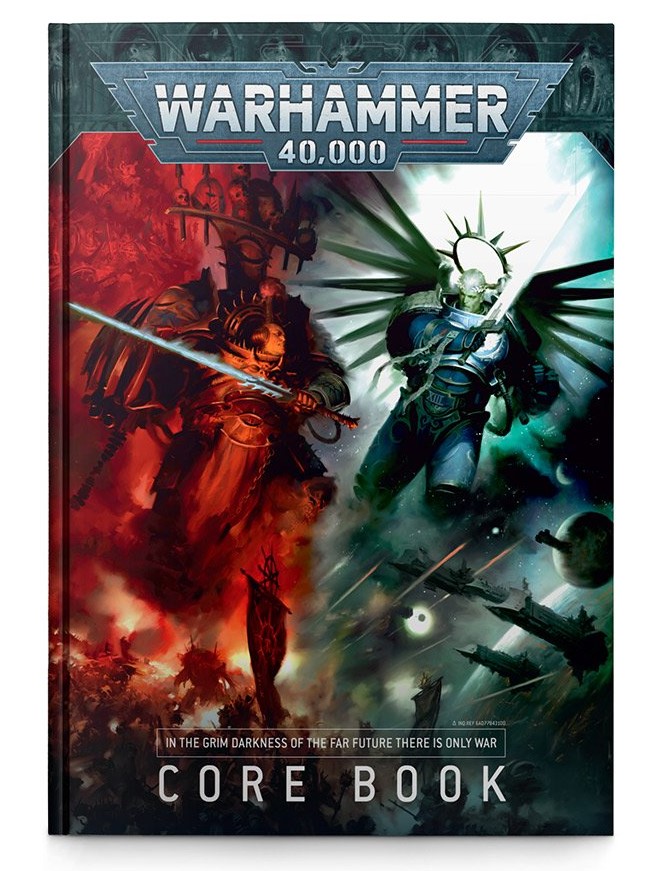 I am sure there are ton of other vehicles that are good – these are just some of the ones on the top of my head I wanted to talk about.  Which ones do you like?  While the blow up chances are going up in this new edition I do think vehicles will see a big boost as they can easily move, cover ground, and hold a flank.  I think this edition will be much more spread out and while on a smaller board it will get extremely cramped so having options that can move fast and do damage will be important.  Also having things that don't need to be babysat as much will be a huge benefit.
Start Your Engines!