Assemble your crew of heroes, take to the arena, and battle against up to three other players to gain treasure and victory points in this fast paced minis game from Privateer Press.
The once-great Iron Kingdoms are now a pile of smoldering ruins. But there's treasure everywhere…if you've got the gumption to fight for it! You'll need a crackerjack crew, gobs of gear, and lots of love for the chaos of battle if you're going to score the best leftover loot in the land. But watch out! It's every human, dwarf, elf, and gobber for themselves in this outrageous quest for bodacious booty!
The Riot Quest chaos continues with the new Wintertime Wasteland starter box! After plundering and looting all they could find in the more civilized corners of the Iron Kingdoms, the heroes (and villains) of Riot Quest are headed to the strange, frozen north in search of more treasure.
This starter is fully compatible with all previous Riot Quest releases and kicks off a brand new block of post-apocalyptic, winter-themed models and expansions for the game. Wintertime Wasteland introduces new Arena maps, new Bounty and Treasure decks, and loads of new beautifully sculpted Hero models.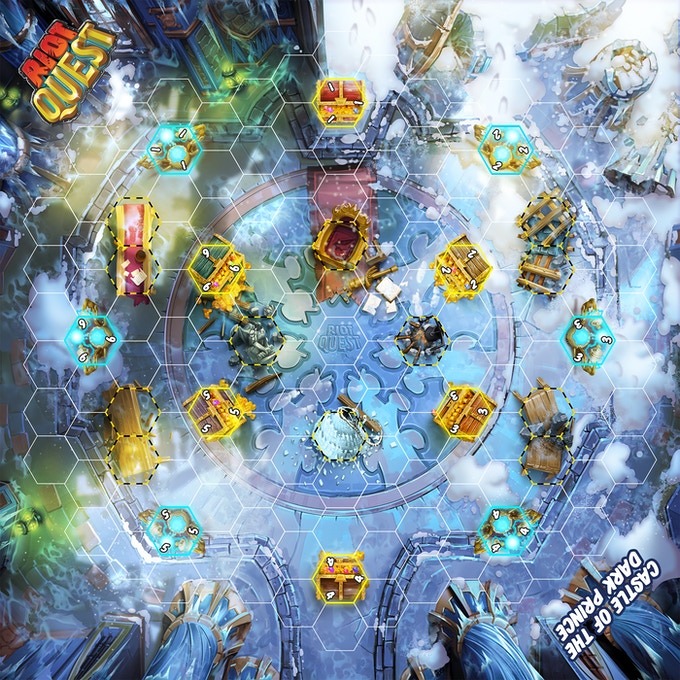 The Wintertime Wasteland also introduces exciting new game mechanics, like ultra-powerful Legendary Riot Gear and Tag-Team Heroes (that's two Heroes combining their efforts to work as single game piece in your Crew). This Kickstarter represents the first half of the Wintertime Wasteland block with even more expansions coming later in 2021. If you're new to Riot Quest, Wintertime Wasteland is a perfect starting point to take the icy plunge into the loot-questing lifestyle. And if you're a veteran scavenger with a seasoned Crew, Wintertime Wasteland is ripe with new blood to add to your Bench.
So, get your fightin' pants on! It's time to gear up, wreck face, and get paid!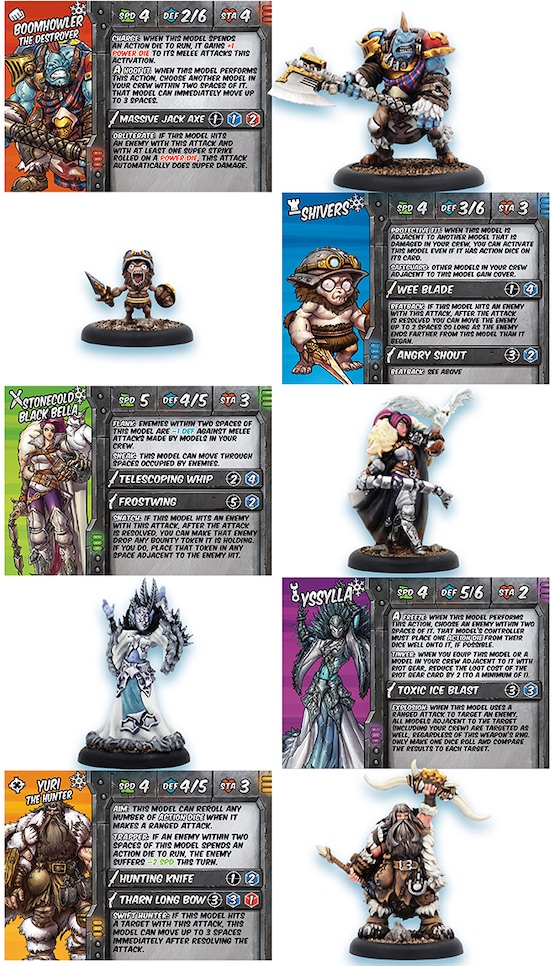 Pledge Levels:
1 Player Starter –

$50.00

Riot Quest: Wintertime Wasteland Starter
All Unlocked Starter Box Upgrades
All Unlocked Digital Stretch Goals
Bronze Pay Day Loot Vault Rewards
Red v Blue 2 Player Starter –

$100.00

Riot Quest: Wintertime Wasteland Starter
Riot Quest: Mayhem Starter
All Unlocked Starter Box Upgrades
All Unlocked Digital Stretch Goals
Silver Pay Day Loot Vault Rewards
Double Trouble 2 Player Starter- 

$100.00

2×

Riot Quest: Wintertime Wasteland Starter
All Unlocked Starter Box Upgrades
All Unlocked Digital Stretch Goals
Silver Pay Day Loot Vault Rewards