Create an urban jungle for your games, upgrade your minis with rolling pins with textures galore, and a new way to tell stories.  Come check out this week's batch of crowdfunding highlights!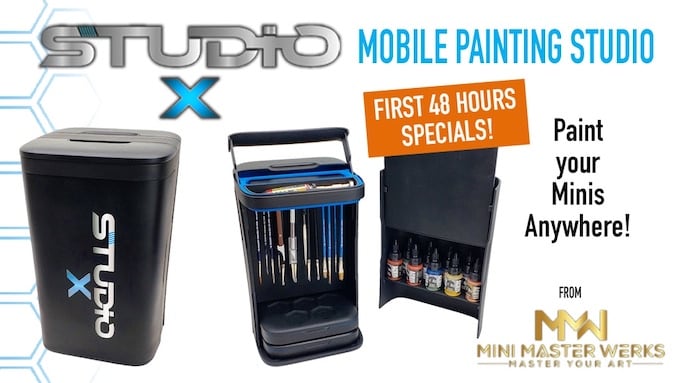 The Studio X Mobile Miniature Painting Studio is a fantastic piece of kit, perfect for all miniature painters – from those who want a tidy workspace, to those without a permanent location to paint at, and those who love to travel with their miniature painting to friends' homes, local stores, workshops, and conventions.
They have two money saving bundle deals that are only available through tomorrow, July 9th.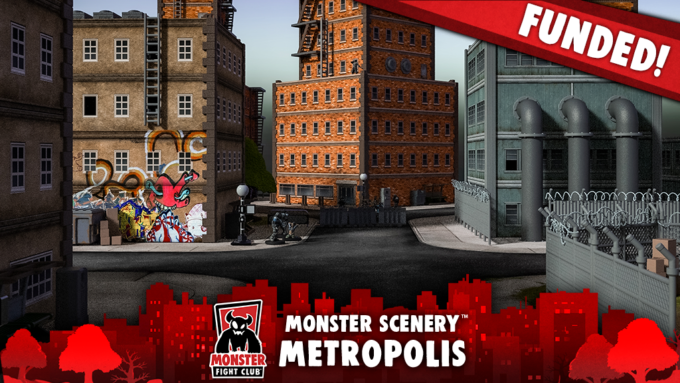 From the mean streets of New York to far-flung colonies of the future, cities are centers of adventure, conflict, and battle.  Cities are where wars are started, fought, and ended!  After the success of the first Monster Scenery Kickstarter featuring trees, hills, and other natural scenery, Monster Fight Club is ready to present its second Monster Scenery campaign: modular city buildings!   
There's no paper or cardboard here – every wall is sturdy, tempered hardboard. Every wall is full color on both sides, with tough UV-cured inks that will look good for years to come. The walls fit snugly into detailed plastic corners, so you can assemble, disassemble, and reassemble your buildings quickly and easily. Their strength also means you can stack them to make multi-level buildings with playable balconies and roofs.  If you want to take your games inside the buildings, have no fear!  The roofs and floors are removable to create lots of playable interior spaces: perfect for roleplaying games and skirmish miniature games!
Pledges start at $40 for digital files and $100 for a physical terrain set with stretch goals.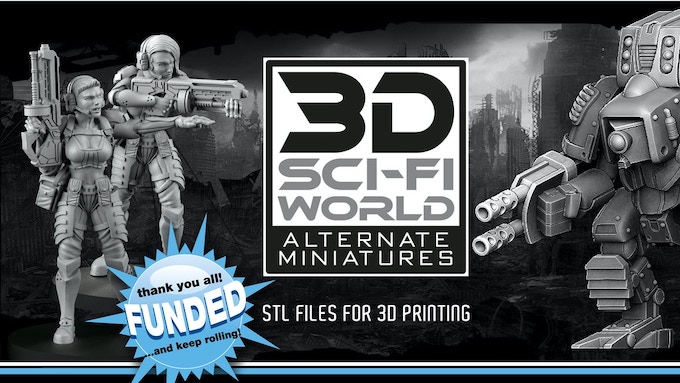 [Flame Drop Games offers] you a series of excellent miniatures, which you can use as an alternative design to be included in their games or  proxies in any sci-fi game that you play! There are infantry units, special characters, vehicles and other stuff like personalized bases. There will be no shipping cost! You just have to download the files and print! You can print it as many times as you want, for you and your friends, and you can decide any printing dimension, from miniatures to real size titan sculptures.
Pledges start at $46 for the full core set and unlocked stretch goals.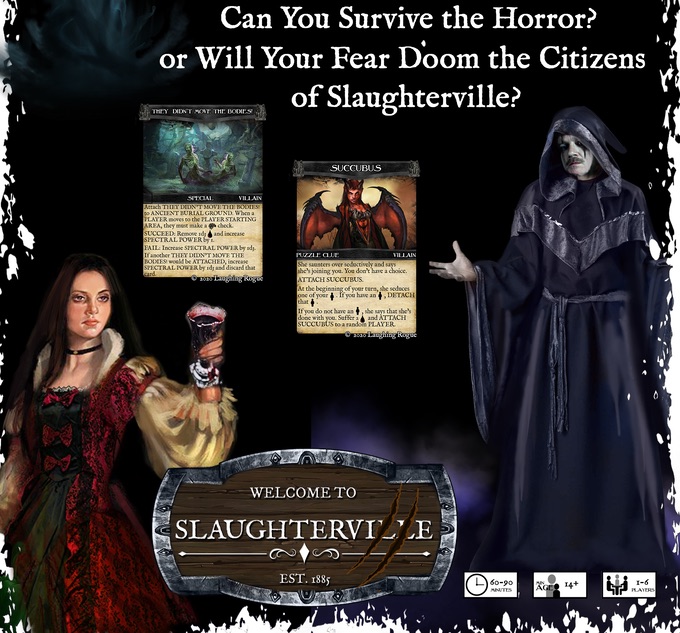 Slaughterville is a small town in the middle of nowhere. It wouldn't be any special if it wasn't for one small fact. It has a mysterious power to lure the most vile and disturbing creatures into its vicinity. The paranormal events, that are scarce anywhere else, bloom in Slaughterville. Meeting a vampire or a werewolf during your evening jogging is not that rare here.
Slaughterville II is a cooperative card game for 1 to 6 players. Everyone chooses a single character and then players can decide on a villain they want to tackle (or choose one randomly). Every game you'll also have 6 locations at your disposal. They're randomly chosen, but some villains might require using a specific one. Locations also have their own decks and mats so players need to pick the corresponding elements and place them on the table. You end up with character cards, a villain deck on his mat and 6 mats with location decks. The game is ready.
Pledges start at $10 for a PnP copy and $50 for a physical copy.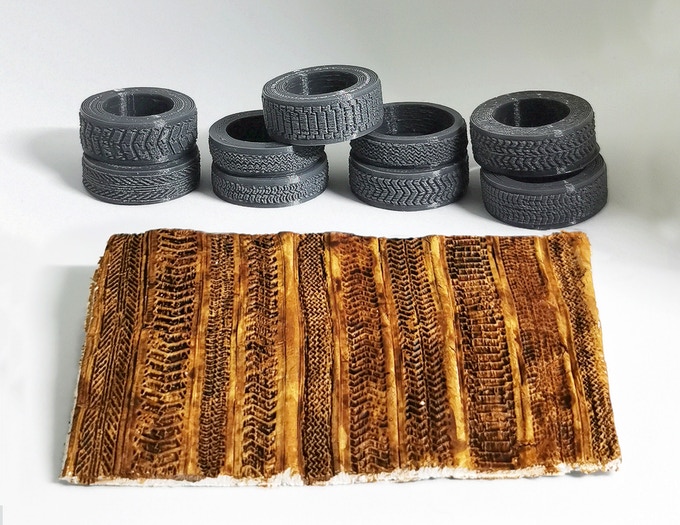 These rolling pins allow you to customize your projects in an easy, lowcost way. They're great for dioramas, board games, wargames, historical or fantasy scenery, miniature crafts, jewelry decoration, customizing objects, craft molds or even decorating the fondant on your cakes. Rolling pin patterns are seamless, which means you can make them as long as you want, and you won't notice any gaps in the pattern.  Rolling pins are 74.5 mm high, 30 mm wide and they have been designed to be printed without any support structures, either in FDM (filament) or SLA (resin) printers.
Nearly 40 patterns are included – including masonry, metal grates, organic leaves/dirt/tree bark, tire/tank treads, fantasy/gothic sigils, alien/sci-fi ship floors and walls, animal footprints, and hieroglyphs.
Pledges start at $4 for one roll and you can go all in for $50.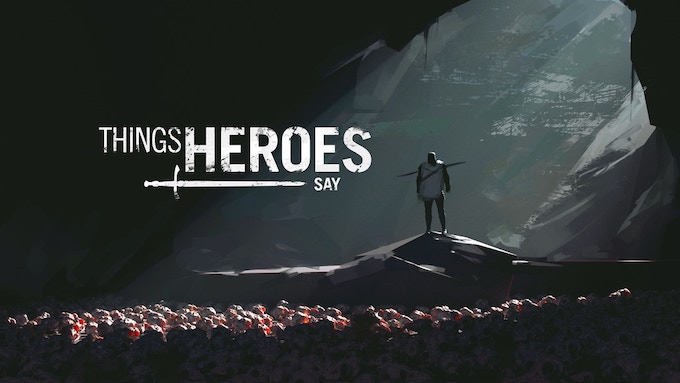 I'm Bryn. I'm a book illustrator and concept artist. Welcome to my Kickstarter project! I would love your support, and it is a pleasure to launch my latest book… Things Heroes Say is a collection of fantasy illustrations alongside some go-to phrases for when you're playing a tabletop RPG – a companion book to help start conversations or unleash that absolute banger when a big ol' drag pops up. Playing fantasy RPGs inspired me to create these illustrations. As I've been playing I've been writing down phrases and bits of dialogue – hence the creation of a phrasebook.
Pledges at $33 for a signed paperback and $46 for a signed hardback.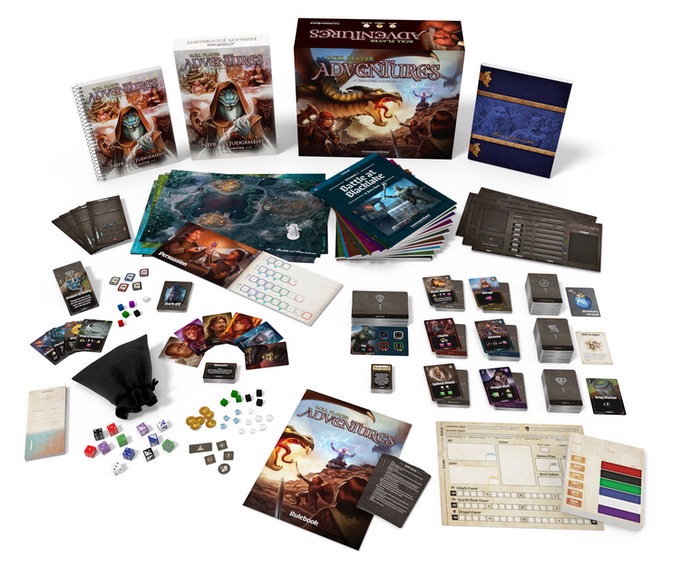 Roll Player Adventures is a cooperative storytelling board game for 1-4 players set in the world of the critically acclaimed dice manipulation game, Roll Player. Players take the role of fantasy heroes: facing challenges, adventuring through the realm of Ulos, and making decisions that change the story — and the kingdom — forever.
In each of the game's 12 storybooks, you'll be asked to make choices, complete skill checks, and fight battles that will permanently alter the world of Ulos for that adventure and in future adventures. You'll find new allies, make enemies, and uncover secrets that will change the world around you. Whatever choices you make, someone will remember — and respond.
Pledges start at $100 for the game and unlocked stretch goals.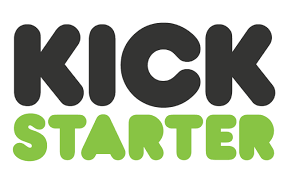 ~Which Of These Campaigns Caught Your Attention?