Try This at Home: Lando's Skiff Guard Helmet from Return of the Jedi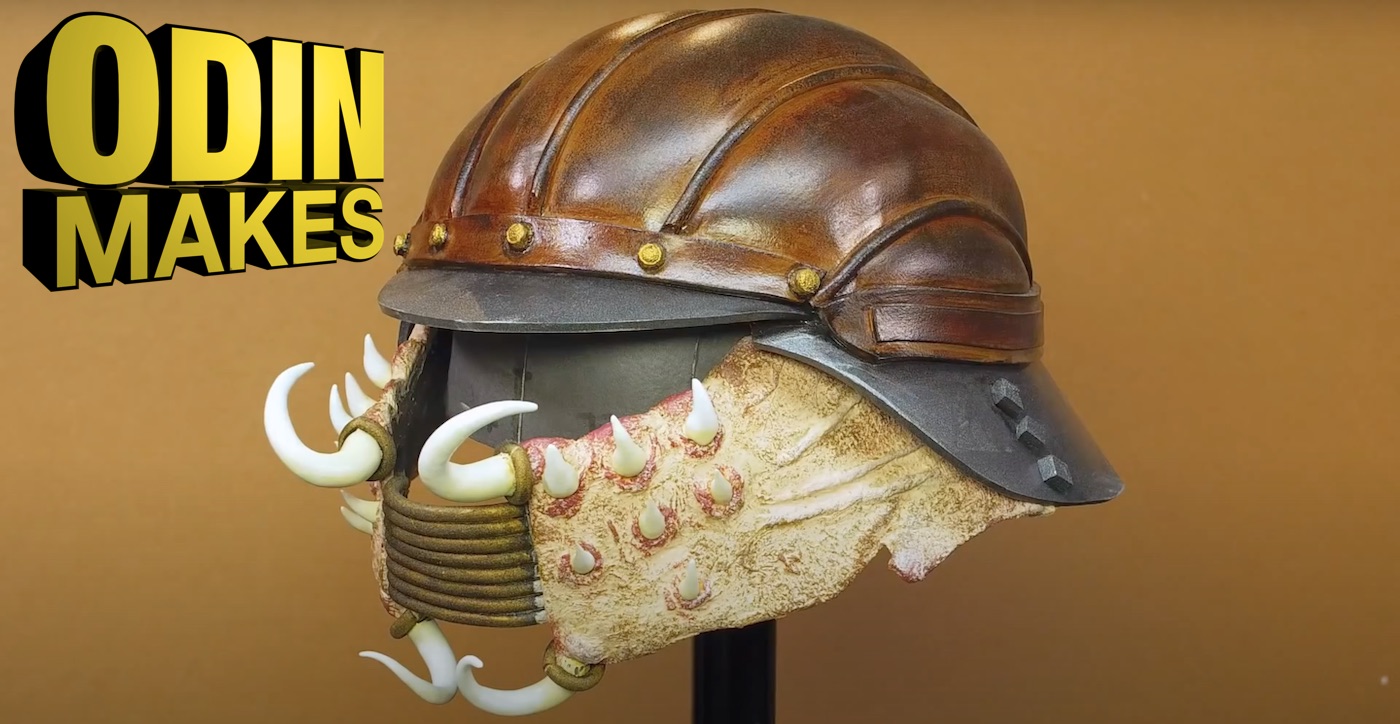 This awesome looking take on the Lando's Skiff Guard helmet is made out of materials you can pick up at your local hardware and hobby store. Bonus: you can build it in a few days.
The original helmet has an origin you won't be able to not see. It was designed by Nilo Rodis-Jamero, who got his inspiration from sports equipment. In an interview with Star Wars Insider a few years back he talked about it.
I remember every Friday afternoon, we used to run off to the ranch and we would play baseball. I remember jokingly putting a baseball glove on engineer Wade Childress's head, and that was the birth of Lando Calrissian's disguise.
He had Childress pose in photos with the mitt on his head for reference. You can see the ridges of the fingers featured on the top of the helmet in brown leather.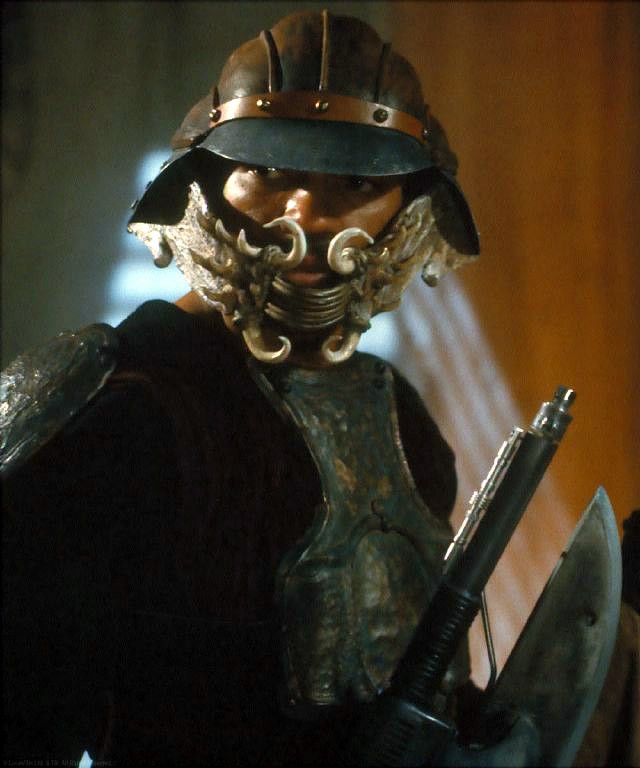 Now, thanks to Odin Makes, you can build Lando's disguise for yourself. I like his tutorials because he showcases projects that aren't daunting and don't require an insane amount of specialty power tools. This recreation is made of foam, molding rubber, glue, and paint (there's a full list over on YouTube, plus his pattern).