We've got our hands on an Iron Star Alliance warjack from the new Privateer Press game, Warcaster. Let's take a look at the options you get when assembling this model!
Warcaster by Privateer Press is on the horizon and one of the coolest mechanics I'm excited for is the ability to customize warjacks to fit your needs on the battlefield. We're taking a look at how the Firebrand can be assembled, along with all its various options.
The Firebrand is all metal, with 2 different heads, 3 arm-mounted weapons and 2 shoulder-mounted gun options.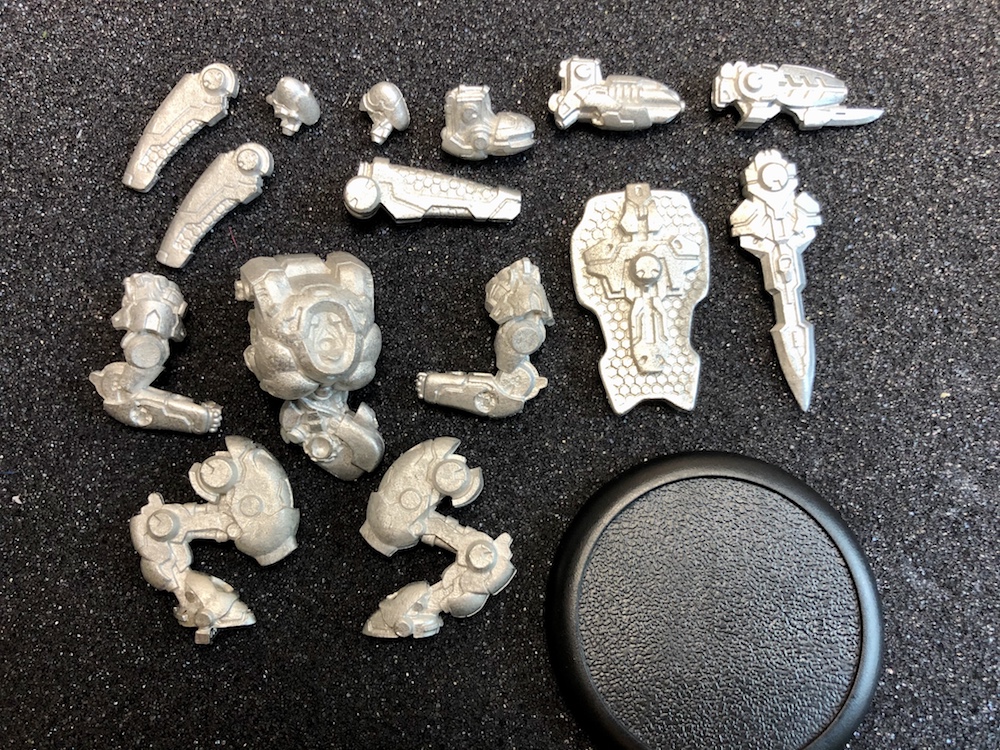 Assembly
The main body only goes together one way and is a straightforward assembly. I've also already chosen the head I like better and attached that as well.
Choose Your Weapon
The Firebrand can be customized by attaching weapons at various points on the arm. I've circled the attachment point in the left picture below. The weapon attachments can go on either arm and fit into place via the circle nub the green arrows are pointing at.
While I didn't do it for this build, these would be excellent places to put magnets if you wanted to have all of the options available to you in the future. I also like that if you choose to not attach a weapon to an arm, the connection point is actually a sculpted fan, so it won't look like a piece is missing.
I don't have the rules in front of me for all these weapons, so I'm just going with what looks coolest to me. The Firebrand shield and sword are already iconic Warcaster images in my mind, so I had to choose them. The third, unused, option is a rifle with a mounted blade. It also looks good, so maybe my next Firebrand I'll go with that one.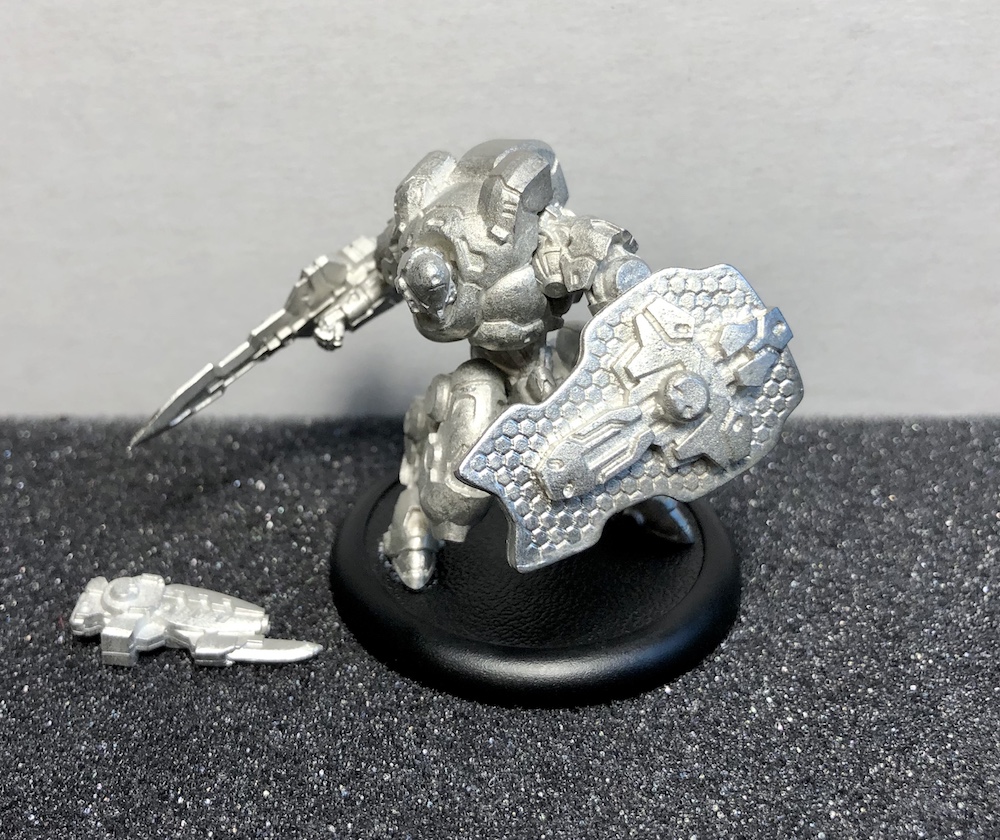 For the back wings/antennas, I wanted to match the look of the troopers. I put the top pieces hex side down, and the bottom piece hex side up. This is the 'correct' way according to the box art, but the pieces fit pretty well the other way so I expect to see some sweet community mods in the future.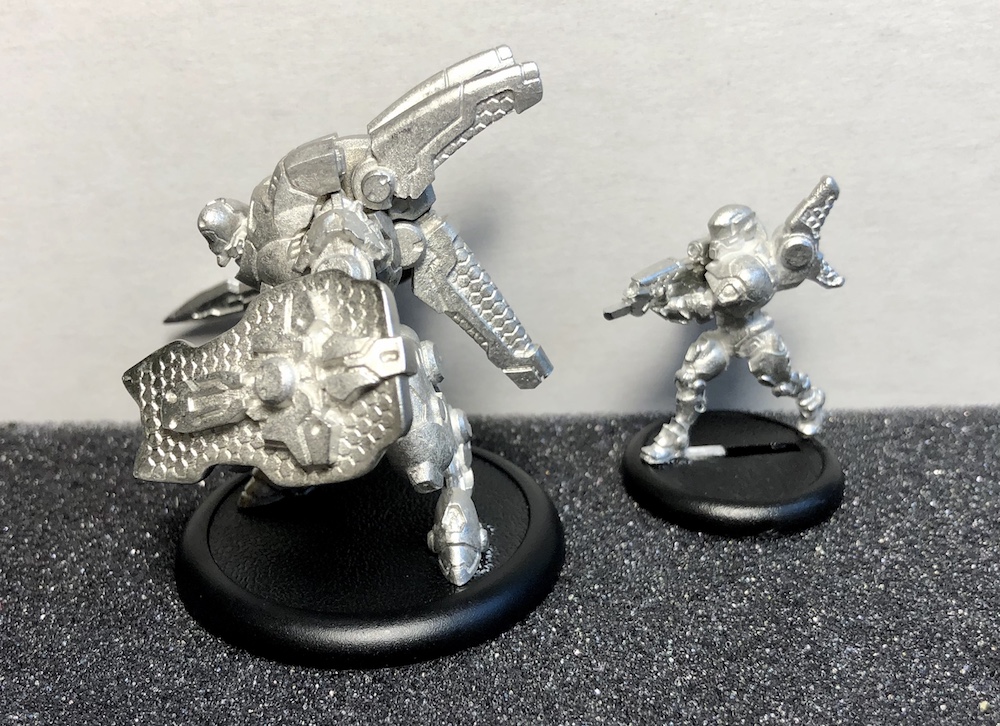 Last piece the shoulder-mounted gun. Two options here and I decided to go with the large gun. Same as the arm weapons, there is a circle attachment point on the right shoulder and on the weapon.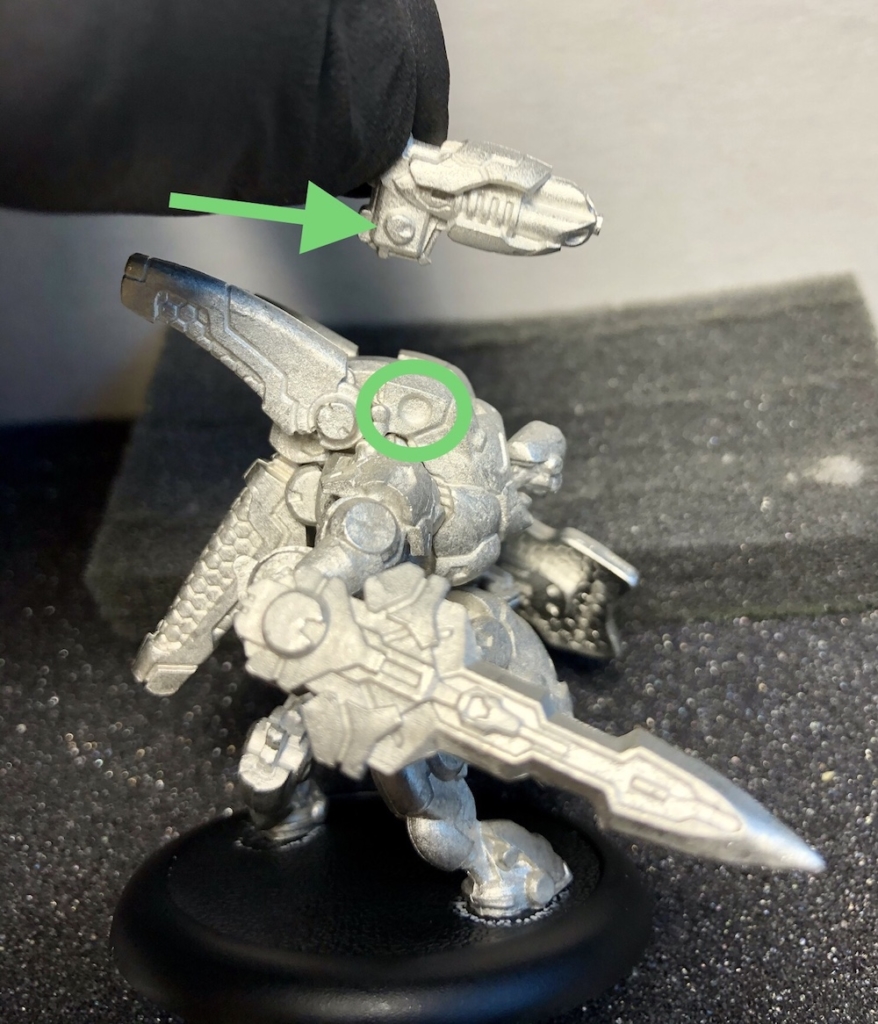 All done!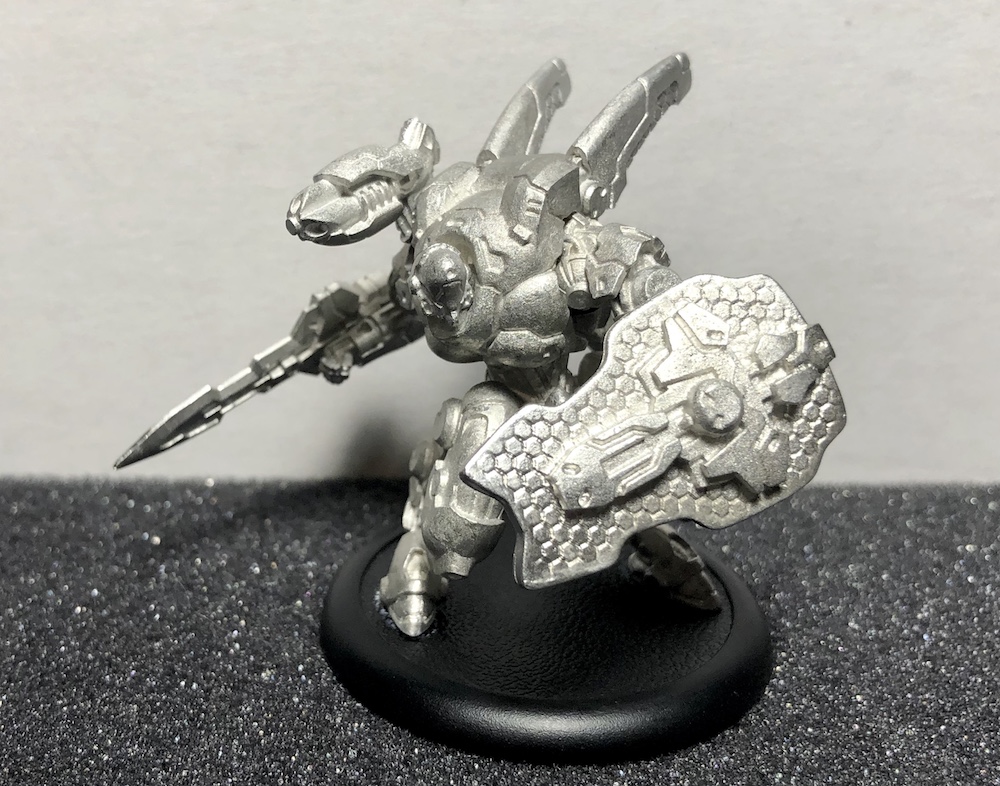 With a quick zenithal prime this model is already starting to pretty cool! Now all that's left is to choose a color scheme, but that's an article for another day.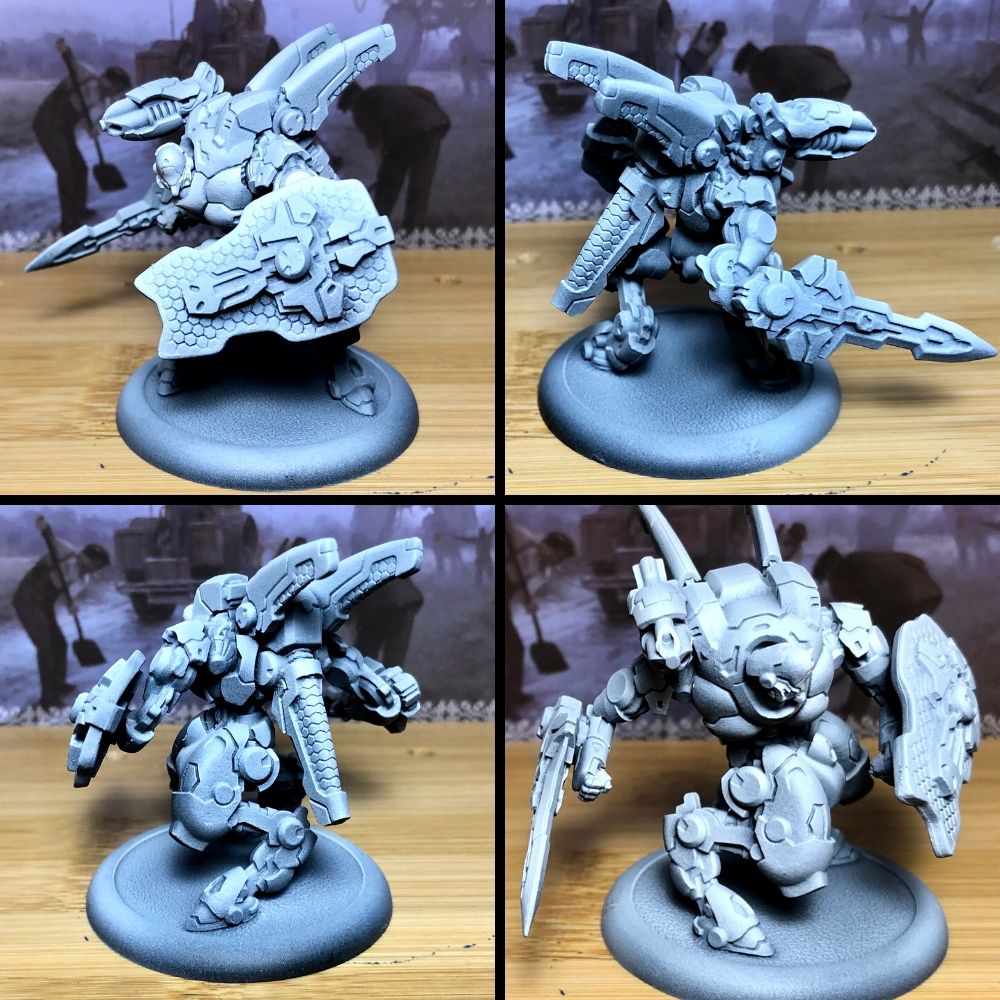 Wrap Up
So what do you think of the Iron Star Alliance Firebrand? Between the first two factions of Marcher Worlds and Iron Star, I definitely find myself leaning towards the Iron Star Alliance.
Which Warcaster faction has caught your eye the most?