Kyganil, by the rules, works with the Imperium. But he's not the first member of his people to switch teams and play for the Imperium.
The Daemonifuge has returned and brought back Ephrael Stern and Kyganil from the pages of the comic to the tabletop. It's a good time to be a fan of them – however, they aren't they aren't the first successful Aeldari recruitment drive. That special honor is actually reserved for the Ultramarines.
Say hello to the original Chief Librarian of the Ultramarine – Illiyan Nastase!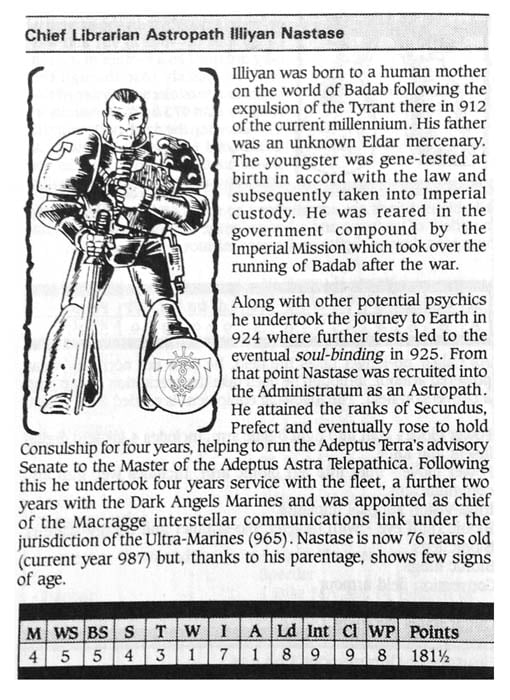 Yes folks, you read that right his father was a Eldar Mercenary and his mother was a human from Badab (of all place). Not only that, but he eventually joined the ranks of the Ultramarines – and that was AFTER serving with the Dark Angels. Technically, you could say that the Dark Angels were the first to accept an Eldar into their ranks as he served with them for two years before be appointed to the Ultramarines…but all this was retconned out of existence anyways.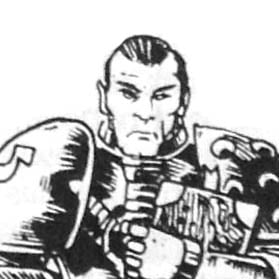 Good-bye Illiyan, we barely knew ye!
Oh well. It was back in the early days of White Dwarf – #97, to be exact. The Rogue Trader Era was a lot more loose with the narrative back then. For example, it doesn't ever say anything about getting implanted with the Geneseed. Infact he just joins the fleet and then moves around from there. We know now that would never work the same way according to how Marines are made. GW has spend the last 30+ years filling in a lot of the blanks since then.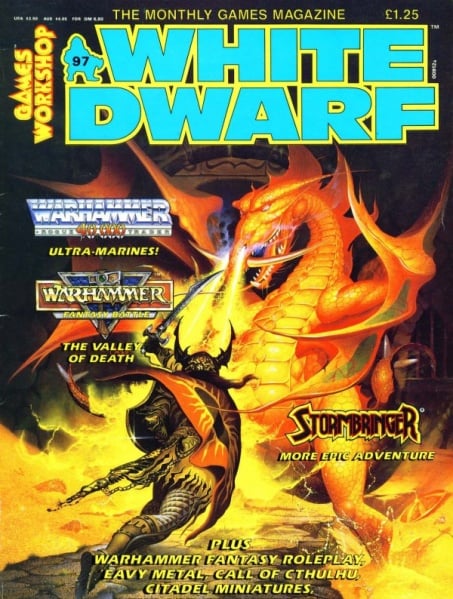 We probably won't ever see the return of Illiyan Nastase but it would be one cool conversion to make. Pretty easy as well – just take a classic marine and do a headswap. I mean, we have points for him above, right!?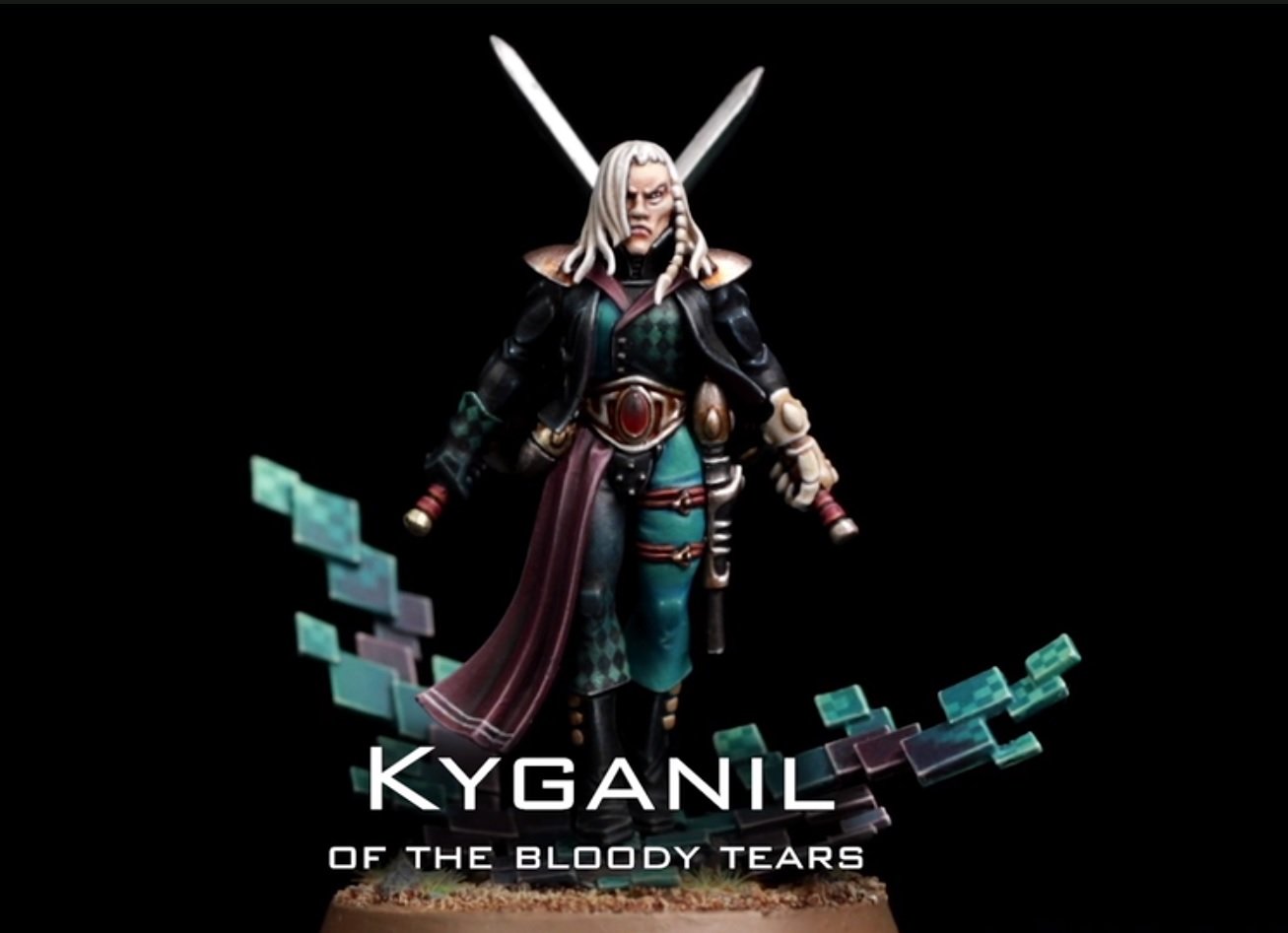 Yeah, you're cool and all, but you weren't the first Aeldari to join the Imperium…
Never forget Illiyan Nastase!