The Necrons are getting a massive influx of new miniatures to their line. But what's planned for Post Indomitus? Let's take a look!
We talked about the Space Marines Post-Indomitus Miniatures yesterday. And we've even counted up all the new units the Necrons are getting with Indomitus and the teasers before. But now we have some confirmations of what GW has planned Post-Indomitus and it's starting to get a little confusing so we figured we'd just go ahead and recap what we know is in the works for the Necrons after Indomitus.
The Confirmations
Shortly after the Indomitus Unboxing from GW, they quickly showed off two more miniatures for the Necron range.
Lokhust Heavy Destroyers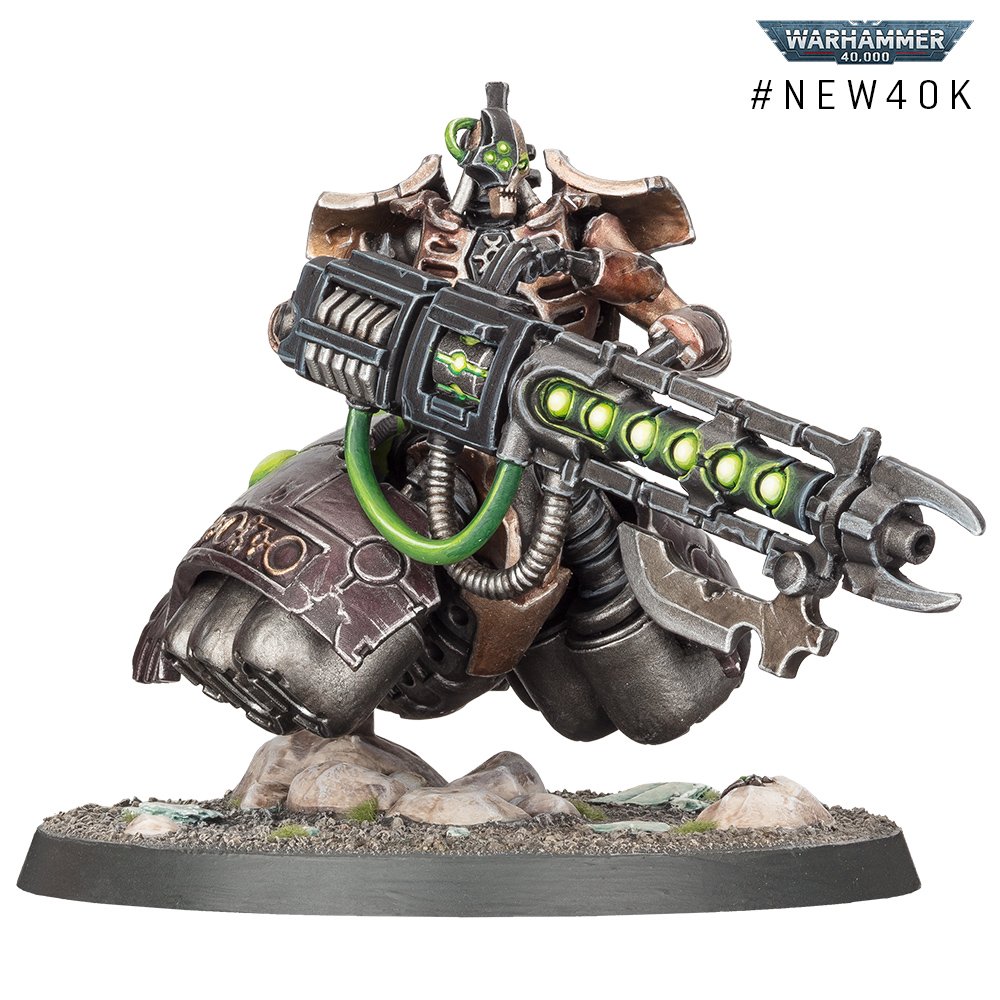 We got a look at this version and then another look at the same unit with a different weapon load-out: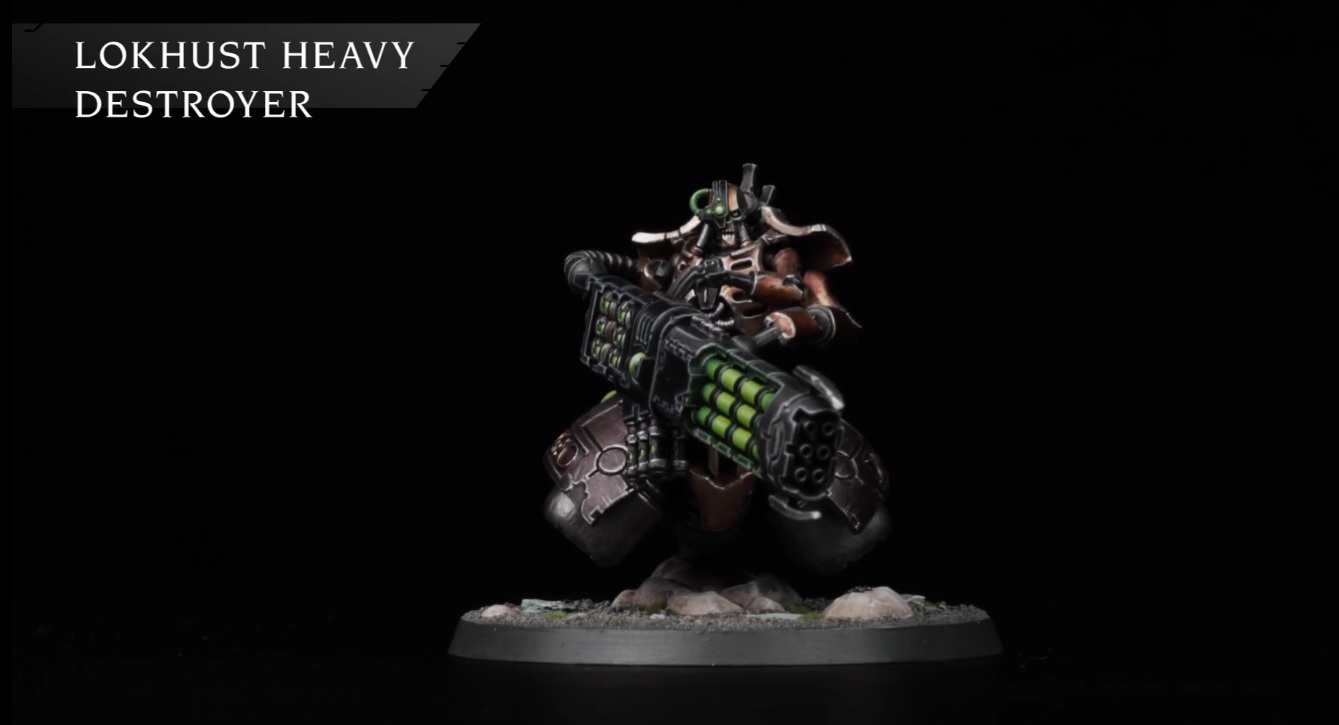 It's a pretty impressive upgrade to the old destroyers. Both of those weapons are looking pretty mean – although I'm leaning toward the 6-barrel one as the scarier option personally. It's a bulked up unit for sure!
Canoptek Doomstalker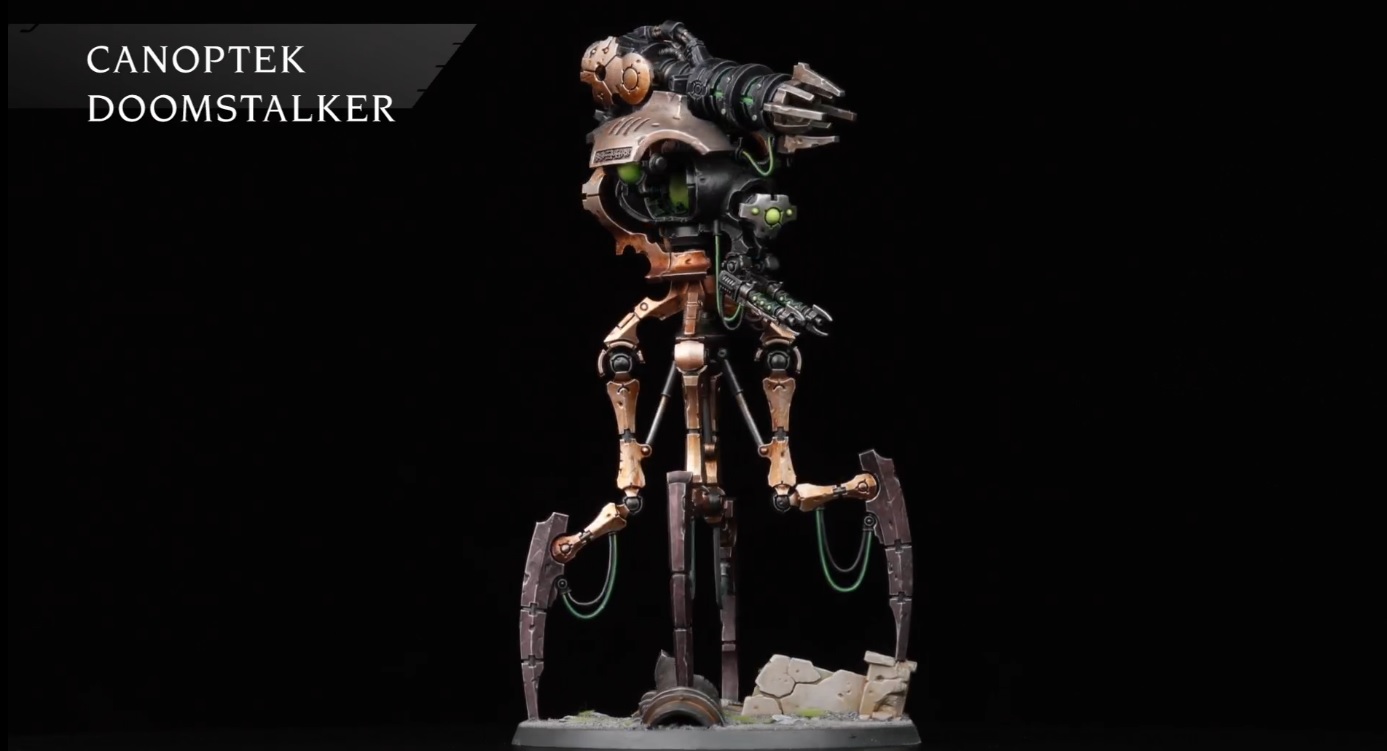 We also got another look at the Canoptek Doomstalker, too: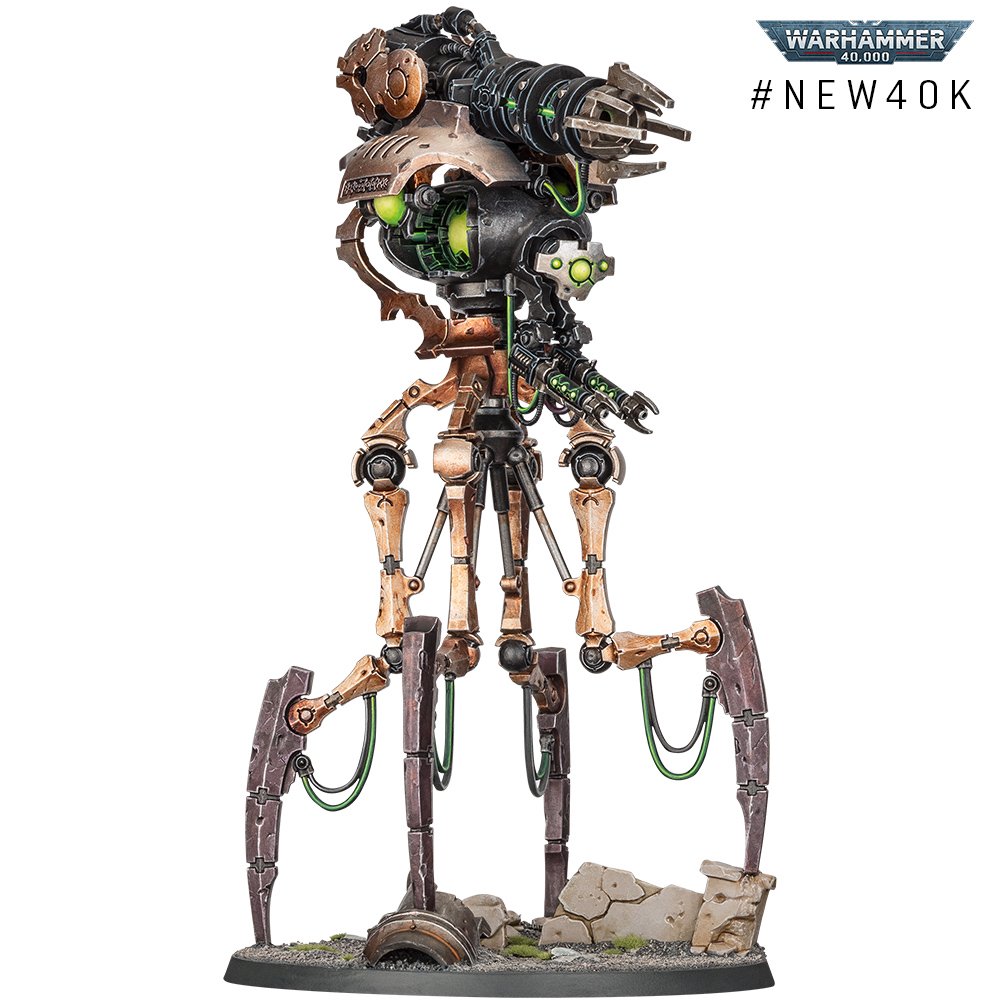 This "war of the worlds" style quad-pedal walker is packing some serious firepower.  It might look a little top heavy but we're pretty sure the Necrons have worked out the kinks after a couple million years of slumber.
The Silent King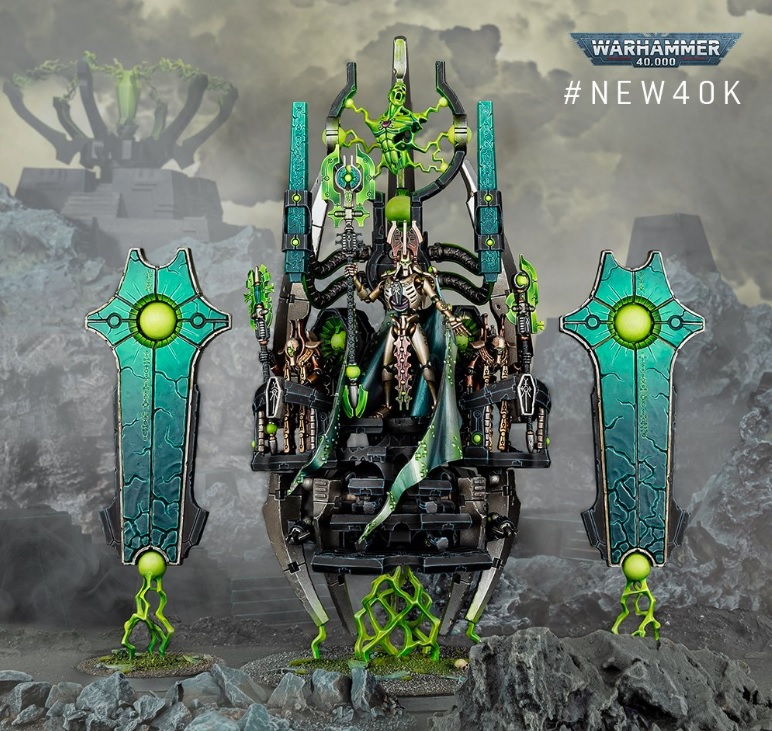 Another unit confirmation we have is the Silent King. This model looks very much like a floating diorama. It's cool to see GW go for these centerpiece models with that type of a design choice. Regardless, we're just looking forward to seeing this model all painted up by the community!
The Void Dragon C'tan Shard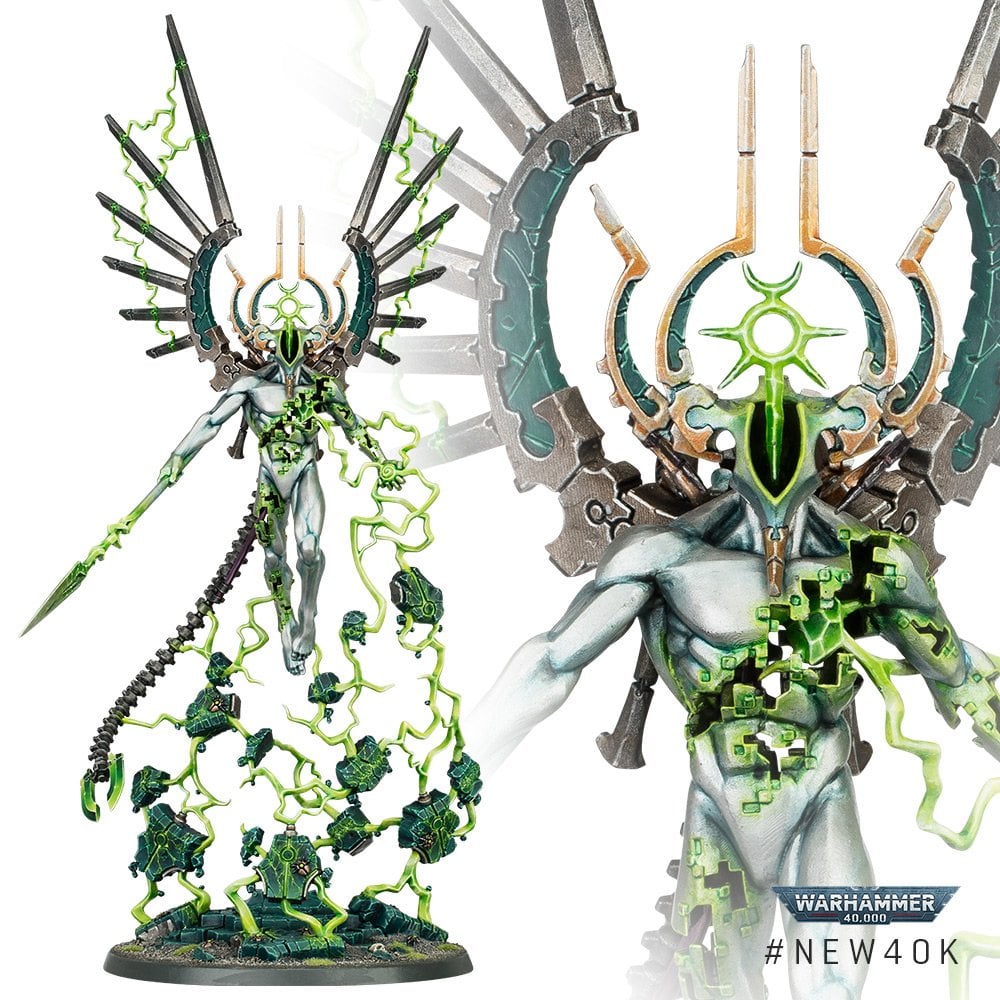 Yeah buddy! This techno-looking Arch-Angel of the Necrons is also looking impressive. It's "Wings" are made of metal and blackstone and it's got a somewhat creepy head. Maybe it's just the paint job but that black void of a face is just a tad freaky.
Convergence of Dominion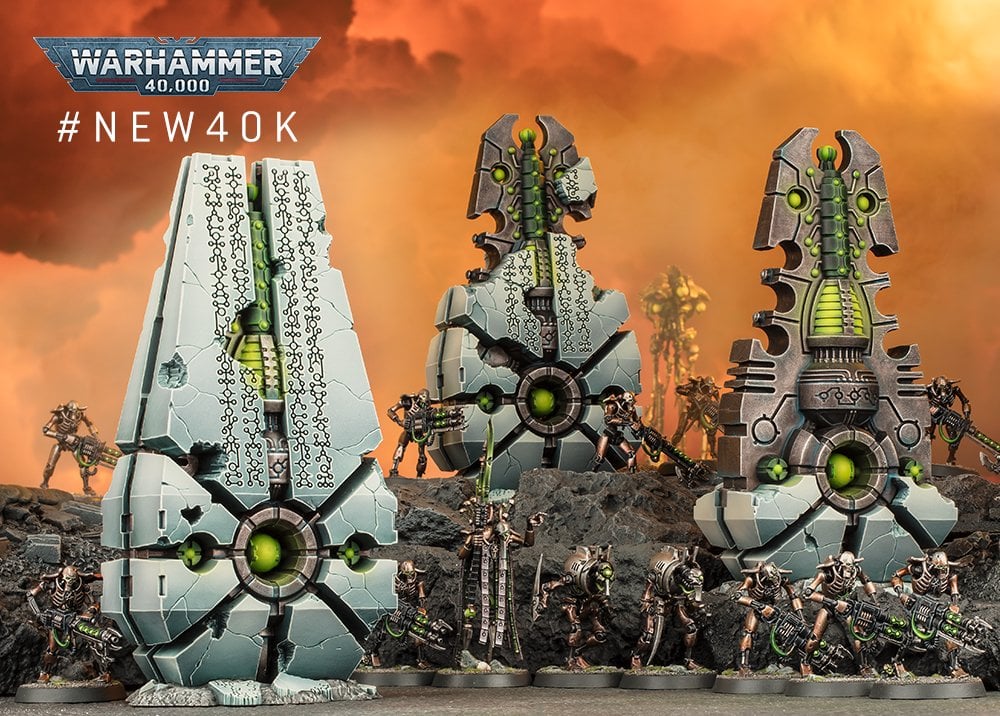 Let's not forget about the new terrain kit coming for the Necrons as well. This trio of monolithic structures looks cool and sounds like it's got some potentially deadly options on the tabletop. We're looking forward to this one.
The Unconfirmed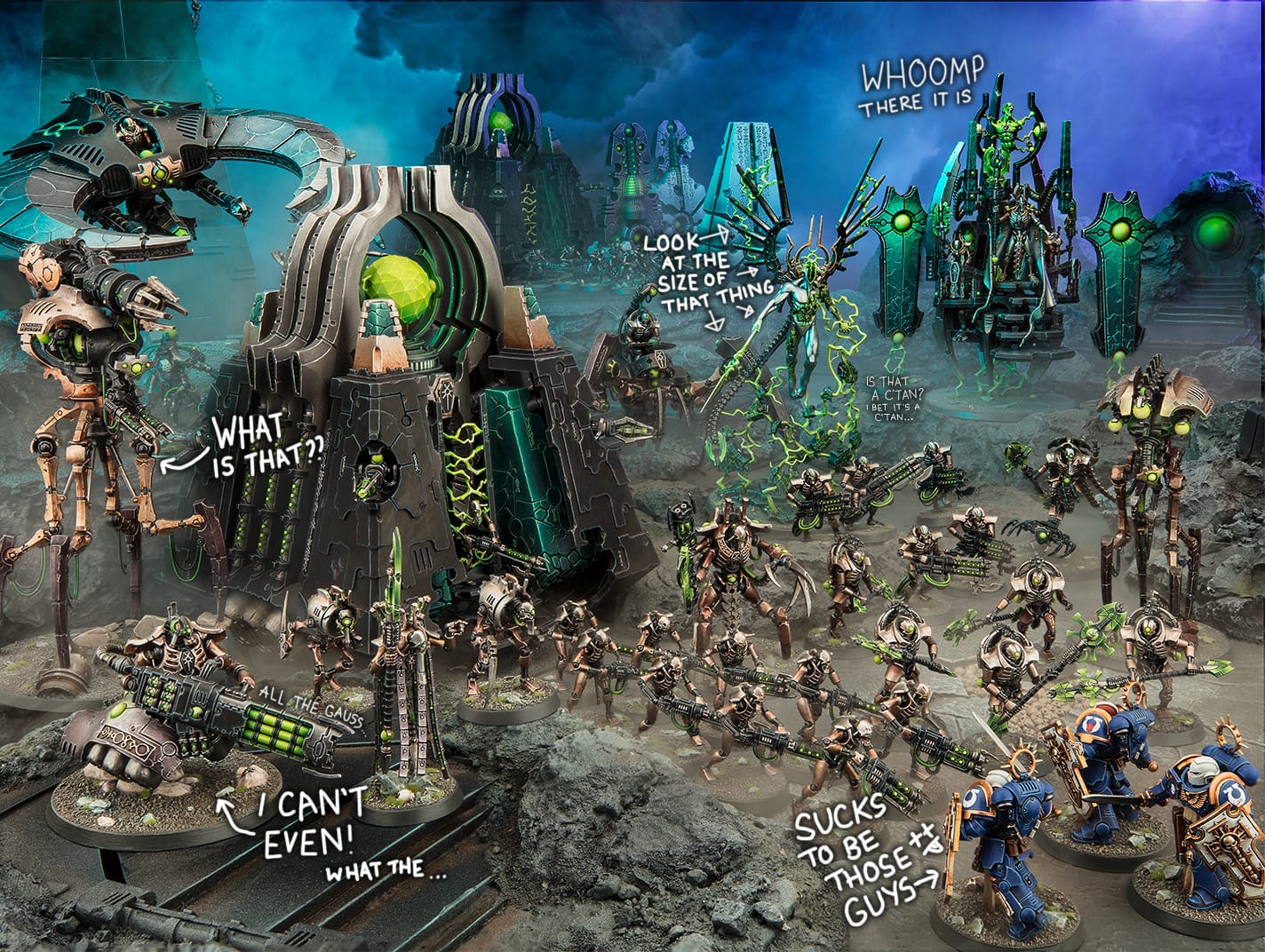 We still have a couple more unconfirmed miniatures in this picture GW teased, too.
New Monolith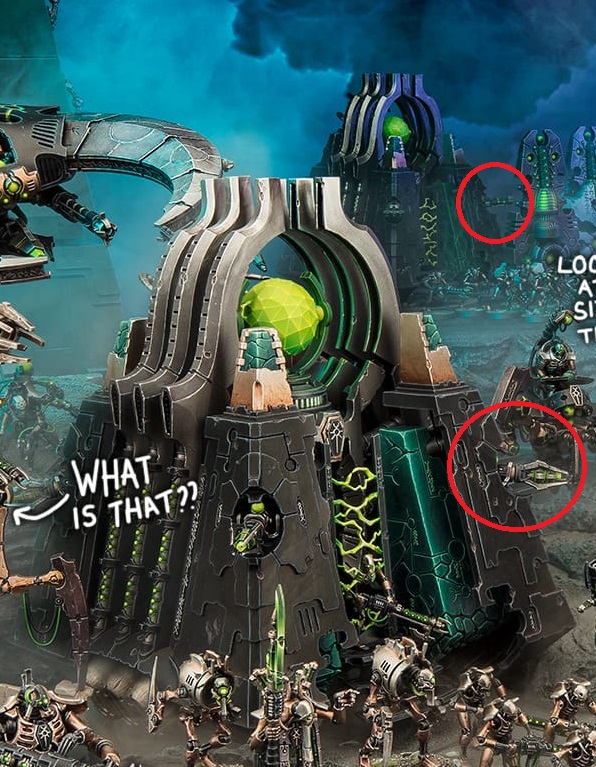 It's literally right there! So we know GW is planning to reveal this one at some point. Is this just an update to the Monolith or is it something different? The answer is probably "Yes."
Another Hidden Unit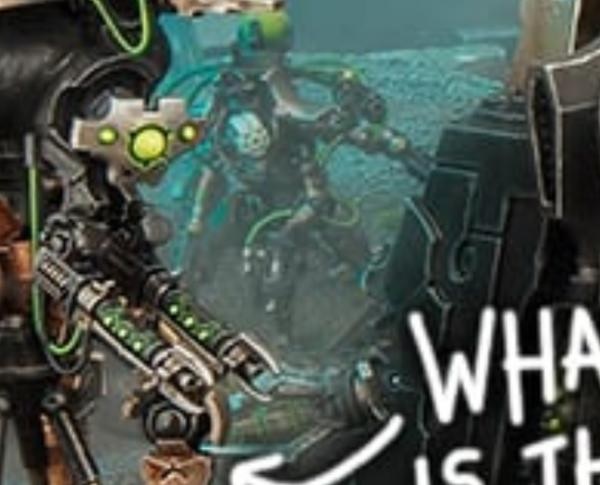 And if you look close behind the Monolith, we can see yet another new Necron model. Is it a Cryptek? Another Skorpekh unit? Or something else that is completely new? We'll have to wait to find out!
Again, just like we mentioned with the Marines, this is a TON of new units for a Post-Indomitus release. That's a total of 7 units that aren't a part of the boxed set. And models in the box also don't have their points listed. So that begs the question where are we going to see their points at for Matched Play? Our guess – a new Codex is coming very soon for the Necrons, too.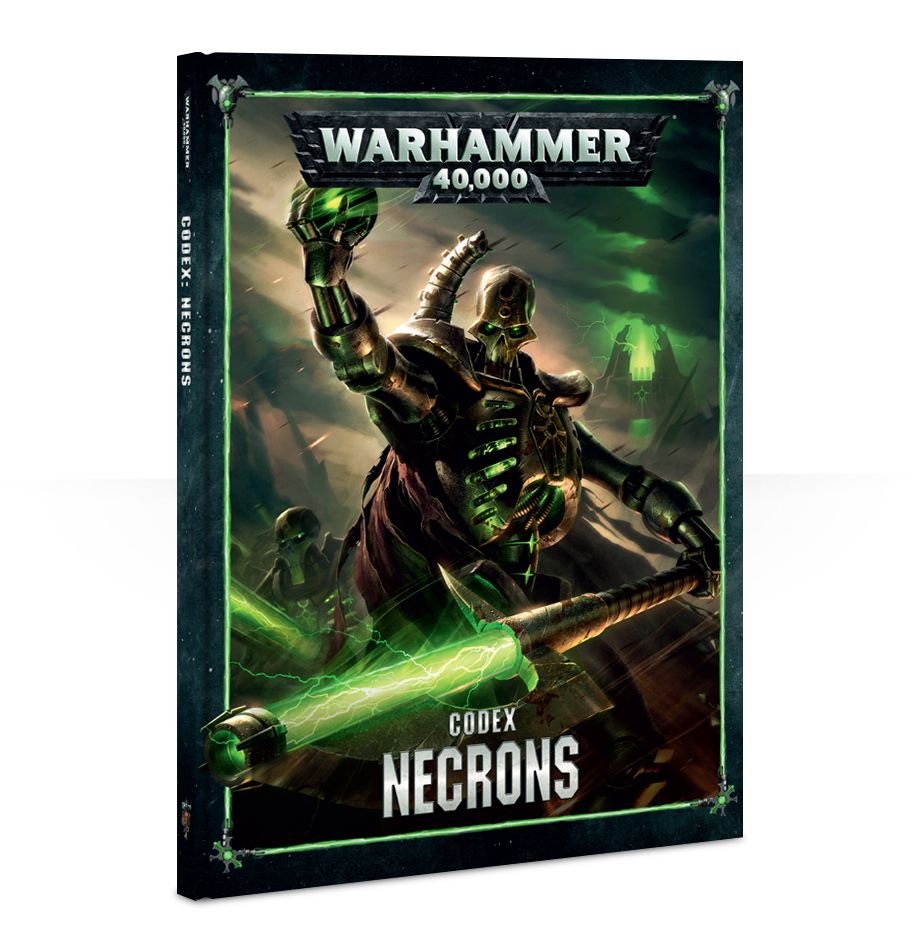 It's only a matter of time, right?