Games Workshop has put together a new series of How to Play videos for Warhammer 40,000's new edition.
If you're wanting to learn how to play the new edition of Warhammer 40,000 then GW has you covered with a new set of videos taking you through the game. You can watch the videos at your own pace and you can also follow along with the Core Rules (which are available for download FREE). The video series kicks off with the basic intro:
And continues with another 10 videos for a total set of 11 videos in the series. These cover topics like the turn sequence, all the different phases, and your next steps in the game.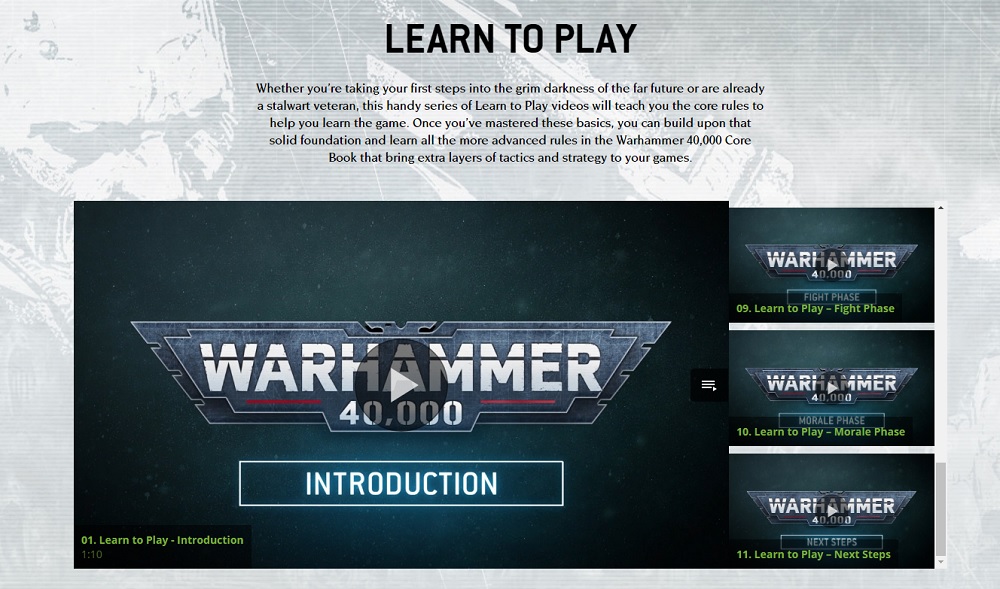 You can view all these videos on the Warhammer 40000.com site – just scroll down.
If you're a brand new player these are great tutorials to get the basics down. If you're a veteran of past editions these are still worth a look just to see what's changed as well. If you want to really learn the new edition watch these videos and follow along with the Core Rules so that you can get the best grasp on the game.
If you're a vet that is looking to get a condensed version of the play list, I'd recommend hitting up the Turn Sequence, Command Phase, Charge Phase and Morale Phase. Of all the changes from 8th to 9th, those are probably going to be the biggest. Games Workshop also put together a handy video explaining some of the big, overall changes to the game.
To go along with that, there is also a PDF that explains more of those changes between editions.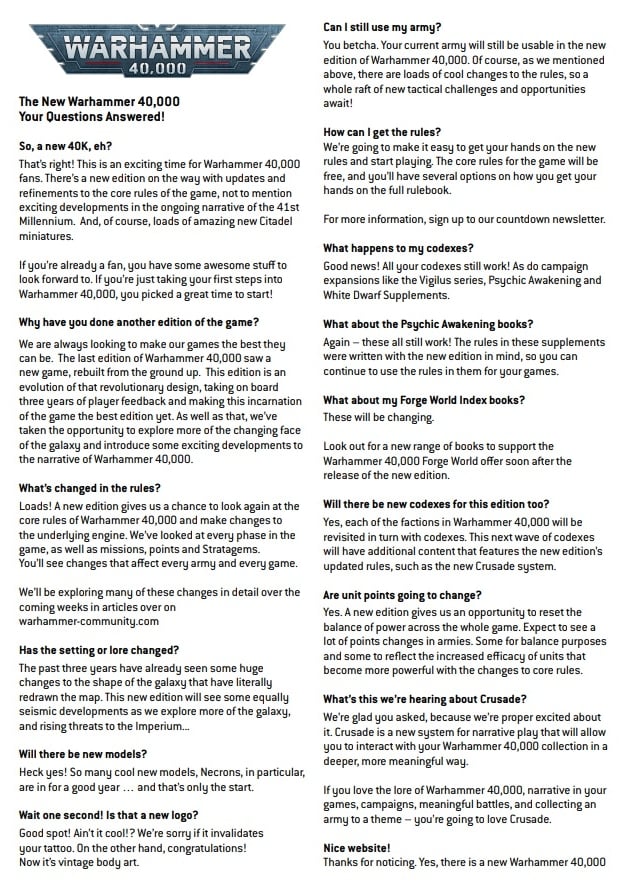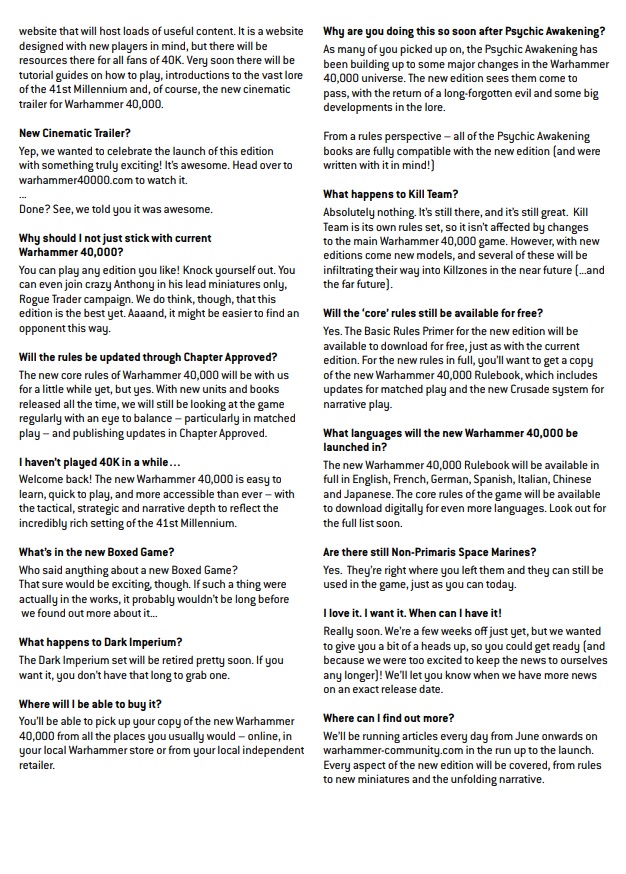 So watch the videos, read the rules, check the PDF and start playing! Or just skip straight to the rules and start playing. The resources are there if you want to use them.
What are the biggest changes that you've discovered in the new edition?