40K Cosplay: The Ultramarine by UPW Designs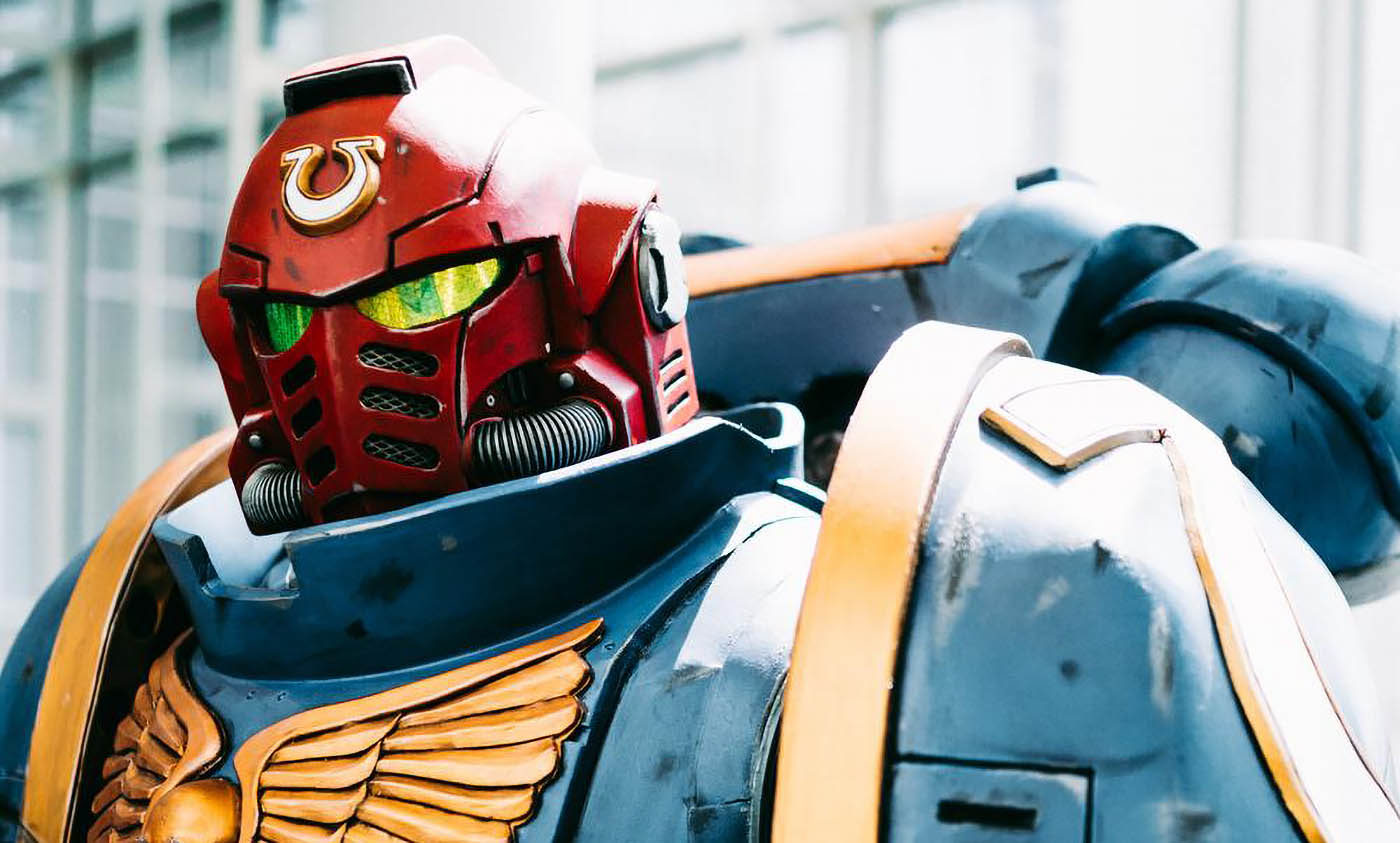 "What is your Duty? To serve Emperor's Will. What is Emperor's Will? That we create epic Cosplays."-Litany of the Space Marine Cosplayers (Probably).
A group of Warhammer Cosplayers took the 2019 Otakon floor by storm, sweeping in and winning a victory for the Emperor by sheer force of will- and apparently engineering! (You can check out a full gallery of images from the con HERE). This week we are featuring the exceptionally functional fabrication work of Jeremy Chang, a dedicated Cosplayer, Gamer, and Engineer. With his expertise in the elements of design and craftsmanship coupled with his Engineering background,  Jeremy has finally reached a longstanding goal- creating a fully functional Ultramarine Cosplay that will leave all the other Space Marines crying in their barracks. Check out his amazing attention to detail and functionality, folks. This is the real deal of Space Marine Cosplays, and we hope you enjoy it!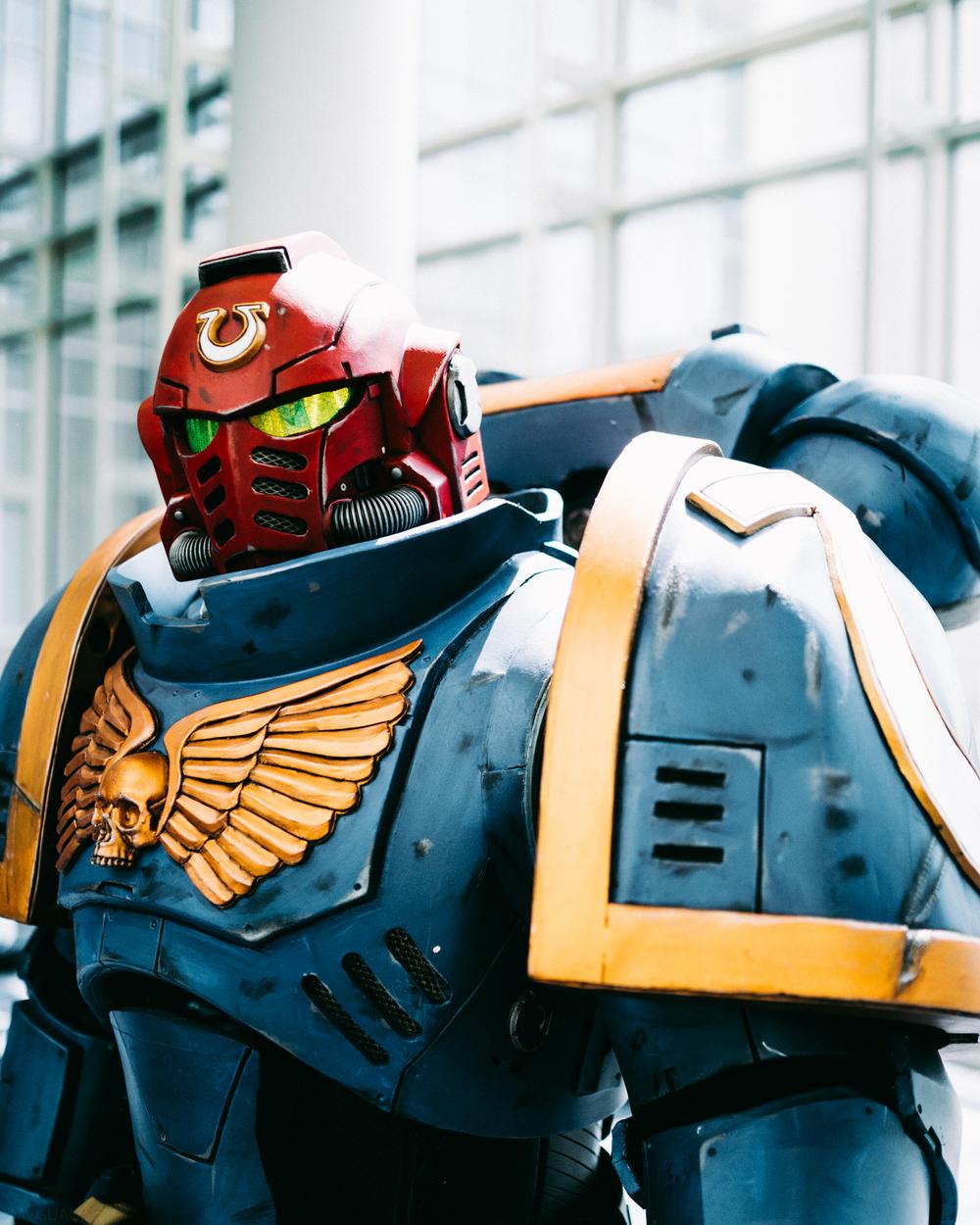 The Cosplay, from the Cosplayer
"Hey everyone, after losing myself in the new dark imperium lore, I've decided to finally follow through and make a Ultramarines Primaris Space Marine. I've always wanted a SM costume since I saw those full-scale Blood Angel statues GW had commissioned, but now ITS TIME!"-UPW Cosplay
The Cosplay Build
We're taking from the Cosplay Build Blog that Jeremy published for this next bit, because it was too epic not to quote directly. Check it out in his own words:
"Like any proper Son of Guilliman would say, the first thing to work out is logistics! This needs to be a fast ass build since I need it done in time for Katsucon in February. So, this is going to be a 3 month build and so far I'm barely clinging onto schedule.


Next, I wanted to get a feel for the layout of the build, so I exported all the Shiney SM gamerip peps to .obj and laid them out against a 3D scan of myself:

The build is going to come out to 7' tall ish, with room to play around at the feet for a few more/less inches if need be. I had thought of making the build bigger still than a normal marine, but I personally feel that Primaris marines are just truescale normal marines with fancier armor. I figure that I can probably freehand all of the Primaris upgrades except for maybe the backpack.
I also mocked up the marine in mini form, so I have something to refer to for all aspects:"
As you can see from the amazing Otakon images, this cosplay came out AMAZINGLY.
Subscribe to our newsletter!
Get Tabletop, RPG & Pop Culture news delivered directly to your inbox.
We've been casually pouring through all of Jeremy's cosplay images, so hopefully we can get a full interview from him soon! Stay tuned for more on this epic cosplayer, and don't forget to follow all of his work below:
UPW Design on Social Media
~Join us next week for more Cosplay Coverage~
Have a Cosplay question you would like Mayhem's Muse to answer? Know a Cosplayer you'd like to see featured? Send an email here!
Learn more about Mayhem's Muse