What's better than cosplay? A powerful blend of Cultural Cosplay blended into the Steampunk Genre, of courses! Pull out your goggles, your gearworks, and your gallies folks, we're going Afro-Victorian!
A key staple of the Cosplay world is the idea of taking an existing concept, character, or setting and putting your own personal spin on it. Some cosplay artists will take two characters and mash them together. Some will take characters from certain worlds and re-imagine them in a separate setting. Additionally, representation of culture and history in particular costumes and designs is a powerful way of celebrating an artists roots and inspirations.
This week, we're featuring an artist who takes strong female characters and views them through the lens of Steampunk- that is the genre that crosses technological, industrial advancements with the etiquette and costuming aesthetic of the Victorian era. Her use of bold colors and vibrant patterns speak to the African inspirations she draws her characters from, while her details, fittings, and construction speak to the Victorian aesthetic. The overall finish is a sleek, gorgeous blend of cultures that leaves a LOT for the eye to enjoy. Enjoy the works of MakeupSiren!
The History
While the Steampunk genre itself is widely known in costuming and convention communities, MakeupSiren is focused on bringing cultural inclusion into the genre. She has noticed a distinct lack of representation in existing Steampunk garb, and is attempting to correct this lack by her construction.
"Representation is so important in Cosplay. steampunk is a beautiful genre to cosplay but lacks diversity when it comes to visuals and story telling. My African steampunk is my part in show how beautiful steampunk can be in a more multicultural viewing. For a Genre that plays with history, we should see this displayed in all types of cultural setting. Not just the western and European style." – MakeupSiren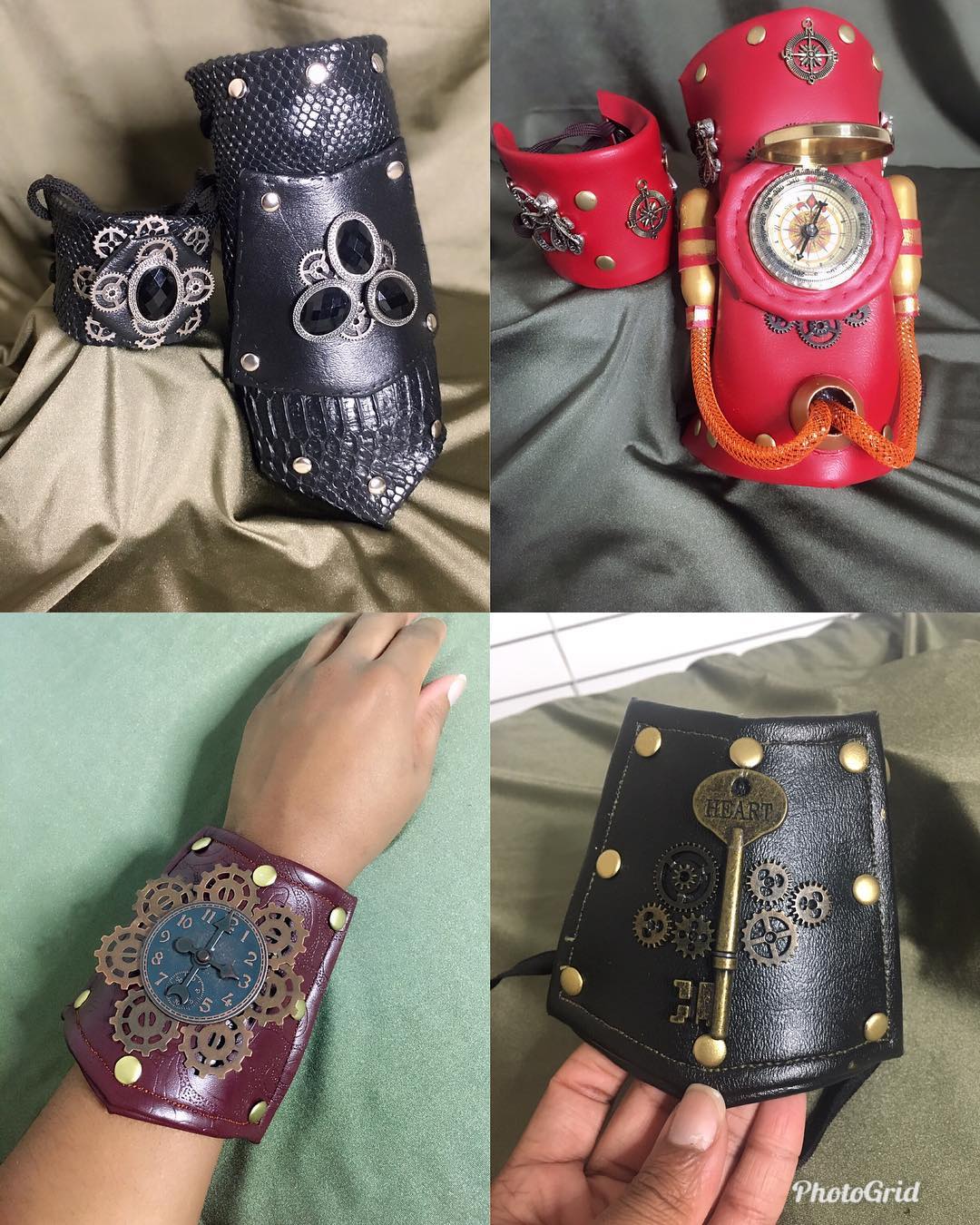 African Steampunk
Recently, MakeupSiren has posted a video diving more into her concept and inspiration behind her unique cosplay flavor, and her backstory.
"Lets truly make it a theme that all feel welcome to enjoy." -MakeupSiren
She uses fabrics made in Africa for her cosplays to add authenticity and to support the artisans that create it.
For More Content from MakeupSiren
Here is where you can find her on social media:
~Join us next week for more Cosplay Coverage~
Have a Cosplay question you would like Mayhem's Muse to answer? Know a Cosplayer you'd like to see featured? Send an email here!
Learn more about Mayhem's Muse