With three sentient magic weapons, magic floating kayaks and super tetanus, White Plume Mountain is one of the most "D&D" adventures of all time.
There's a certain quality to old school D&D modules that feels very 'of its time.' Not every old module feels this way–plenty of modules have dungeons that you crawl through, loot that you find, and feel just as relevant and modern today as they did back in the ancient times of legend. And yet, for all that, some adventures feel very much like D&D. Not just fantasy, but D&D–like the kind of story where you'd be excited that the heroes found a +3 Sword or you'd read the harrowing tale of how they dodged jets of fire interspersed every 5′ by making their saving throw vs. spells.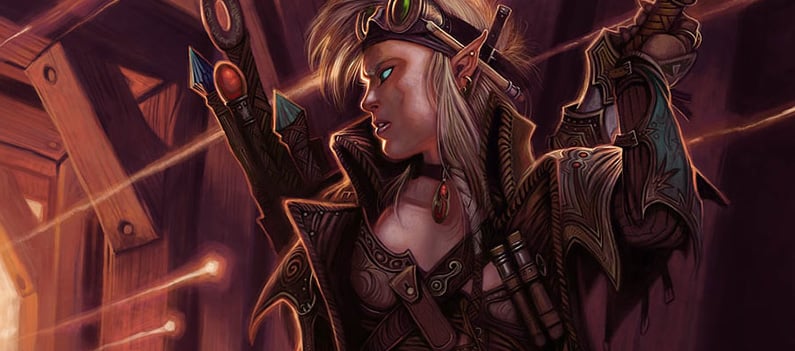 These modules don't try and hide the fact that they're D&D–instead they lean into it. And White Plume Mountain is the most D&D adventure of all time. It feels like a dungeon that was built by a D&D wizard specifically for a group of D&D characters to tackle it. Which is exactly what this module is. Even in the fiction of the game, White Plume Mountain is designed by an eccentric wizard, Keraptis, who has since faded into obscurity, and it was designed specifically to challenge adventurers looking to grab the treasure from within.
What treasure? Why the three sentient magic weapons Wave, Whelm, and Blackmoor. And never a more D&D treasure will you find. This is the epitome of the 1st Edition experience–go out and clear a dungeon in search of powerful(ish) magic weapons and survive random, wacky traps and encounters and if you're lucky enough to survive you'll come out better equipped to kill more things. That's all the motivation you needed, apparently.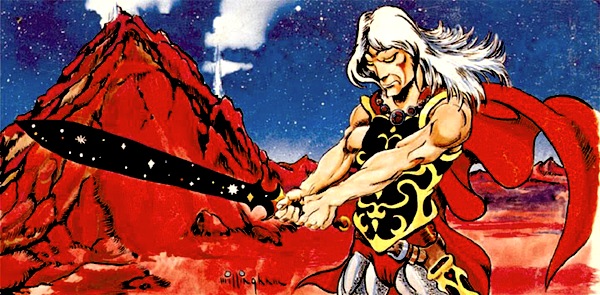 And yet, that flimsy excuse is enough to send you into a dungeon of delights. Not like that, this is a SFW dungeon. But it is full of things like a Legends of the Hidden Temple-esque floating platform challenge. A boiling lake held at bay by a magical forcefield, with a giant crab that will throw you into the boiling water if you need it. Plus this magnetic monstrosity.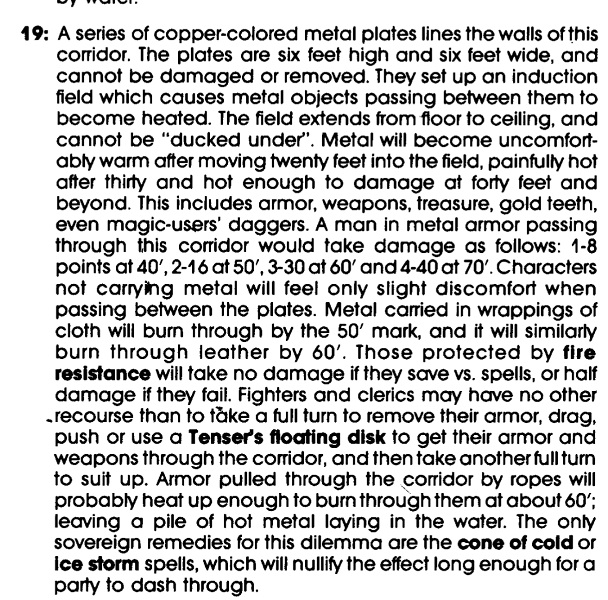 Or this raging river that must be kayaked across. There's a lot of interesting challenges that don't necessarily connect to each other. There are a few cohesive puzzles here, and it definitely feels like a dungeon a mad mage might put together. If you're looking for a puzzler, or an unusual dungeon, you can find some good inspiration here.
Happy Adventuring!