Geekery: What to Watch this Week – August 27, 2020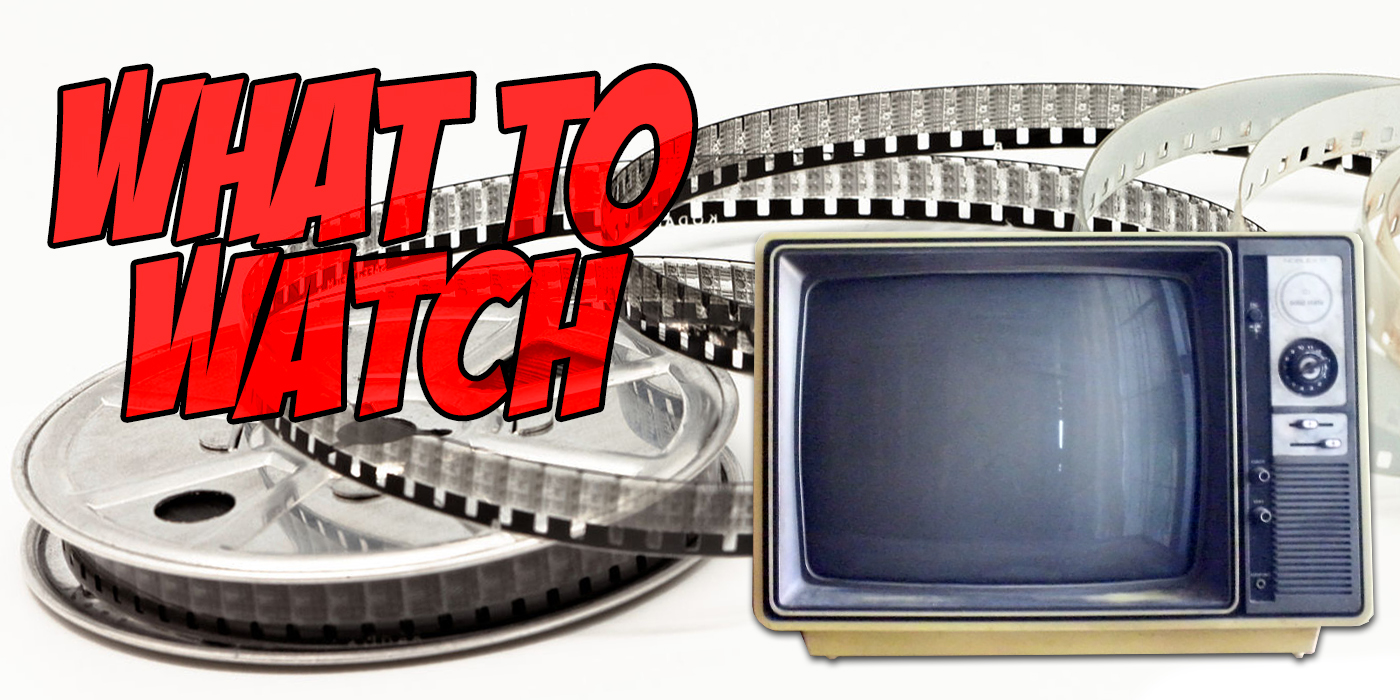 New originals and some suggestions for other movies to watch, from action to horror to drama. Take a look at what to watch on your couch and in theaters.

New Streaming Shows/Movies Dropping This Week
It's that time again – the first of the month drop is next Tuesday.
Disney+: Alice Through the Looking Glass, Fantastic Four (version not listed), Phineas and Ferb the Movie: Candace Against the Universe

Amazon:  1/1, A Birder's Guide To Everything, Abe & Phil's Last Poker Game, American Dragons, Barney Thomson, Bewitched, Big Time, Bitter Melon, Bully, Carrington, Casino Royale, Close Encounters Of The Third Kind, Defense Of The Realm, Die, Monster, Die! (1965), Don't Talk To Irene, Dr. Goldfoot And The Bikini Machine (1965), Kramer Vs. Kramer, Man Of La Mancha (1972), Microbe And Gasoline, Patriots Day, Rambo IV, Snapshots, The Bank Job, The Birdcage (1997), The Go-Getters, The Graduate, The Haunted Palace (1963), The Last House On The Left (1972), The Mechanic (1972), The Video Dead (1986), The Visitors (1972), The Woods, Twice-Told Tales (1963), Yongary: Monster From The Deep (1967), Zoom, Hell On The Border

HBOMax: All The Right Moves, The Astronaut Farmer, Badlands (1973), Black Dynamite (animated), Blood Diamond, The Bodyguard, The Brak Show, Butterfield 8, Cat on a Hot Tin Roof (1958), Caveman (1981), Charlotte's Web (1973 – animated), The Cider House Rules, City Of God, Clerks, Congo, The Conversation (1974), The Curious Case Of Benjamin Button, Dave, The Devil Inside, Doctor Who (Season 12), Dog Day Afternoon (1975) Dolores Claiborne, Election, Fatal Attraction, Final Destination 5, Grease, Harlem Nights, Harvey Birdman: Attorney at Law, A Hidden Life, Honeymoon in Vegas, Idlewild, In Good Company, JFK, Joe Pera Talks With You, A Kiss Before Dying, The Lake House, Lazor Wulf (Season 1), Lean on Me, Lost in Space, A Man Apart, Mao Mao, Heroes of Pure Heart (Episodes 1-30), Marathon Man (1976), The Mexican, Midnight Run, Miss Congeniality (1 & 2), Moral Orel (Seasons 1-3), Murder by Numbers, Netizens (doc), Observe and Report, Off the Air, An Officer and a Gentleman, OK K.O.! Let's Be Heroes (Seasons 1-3), The Operative, The Outsiders (1983), Over the Garden Wall, Over the Hedge, Point Break, Private Benjamin, Prometheus, PT 109 (1963), Red Riding Hood, The Replacements, Replicas, Reversal of Fortune, A Room With A View, Sealab 2021 (Seasons 1-5), See No Evil, Shrek Forever After, Sin Cielo, The Sitter (Unrated), Snakes on a Plane, Squidbillies (Seasons 1-12), Star 80 (1983), Superjail! (Seasons 1-4), Three Kings, Tigtone (Season 1), Tim and Eric Awesome Show, Great Job! (Seasons 1-5), Too Beautiful: Our Right to Fight (doc), V for Vendetta, The Wedding Singer, Wes Craven's New Nightmare, When We Were Kings (doc), Who's Afraid of Virginia Woolf? (1966), The Wind and the Lion (1975)

Hulu: The Binge, Casino Royale, Primal, Quantum of Solace, The Courier, Mike Tyson Mysteries: Complete Season 4, Absolute Power, Aeon Flux, American Dragons, An American Haunting, Any Given Sunday, Back to School, The Bank Job, The Birdcage (1997), Broken Lizard's Club Dread, Criminal Law, The Day the Earth Stood Still (2008), Demolition Man, The End of Violence, Evil Dead II, Harold & Kumar Go To White Castle, Hoosiers, The Impossible, Jessabelle, The Last Boy Scout, The Last House on the Left (1972), The Little Girl Who Lives Down the Lane (1976), Man of La Mancha (1972), The Mechanic (1972), Mississippi Burning, Notorious (2009), The Omen (2006), Outbreak, Pee-wee's Big Adventure, Practical Magic, Rambo IV, Reasonable Doubt, Stargate, The Terminator, Trolls World Tour, The Twilight Saga, Wanted (2008)

Netflix: Aggretsuko (Season 3), The Bridge Curse, The Frozen Ground, Cobra Kai (Seasons 1 & 2), Casino Royale, Quantum of Solace, Adrift, Anaconda, Back to the Future Trilogy, Barbershop, Blue Exorcist (Season 2), Borgen (Seasons 1-3), Children of the Sea, Due Date, Glory, Grease, Erased (Season 1), Fate/Grand Order – First Order, Magic Mike, Muppet's Most Wanted, Pineapple Express, Possession (1981), Puss in Boots, Red Dragon, The Muppets (2011), The Producers (2005), The Promised Neverland (Season 1), The Smurfs (2011), Chef's Table: BBQ (Season 1), Freaks – You're One of Us
---
New Movies This Week
You Cannot Kill David Arquette – Available on VoD August 28th
Directed by Price James and David Darg
Branded as the most hated man in wrestling after winning a highly controversial WCW World Heavyweight Championship in 2000, actor David Arquette attempts a rocky return to the sport that stalled his promising Hollywood career. Dangerously determined to redeem his reputation and reclaim his self-respect, Arquette will stop at nothing to earn his place in professional wrestling.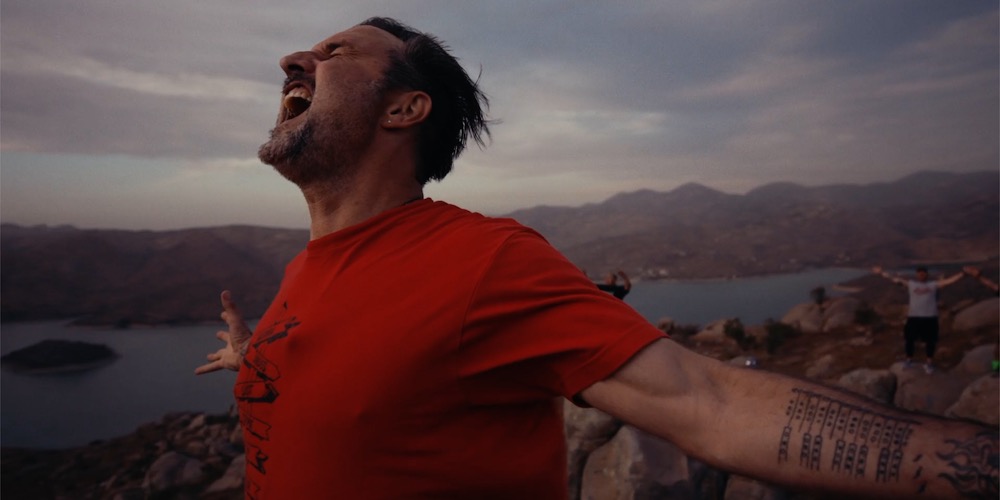 Subscribe to our newsletter!
Get Tabletop, RPG & Pop Culture news delivered directly to your inbox.
Bloody Nose, Empty Pockets – Available on VoD September 1st
Directed by Bill Ross IV and Turner Ross
A genre-bending docudrama that focuses on a Las Vegas dive bar named 'The Roaring 20s' as it prepares to close its doors forever. Its longtime bartenders and patrons come together for one last night of alcohol-charged camaraderie, commemoration and consolation as they contemplate their place in a fracturing and downcast late-2016 America.
Ghost Tropic – Available on VoD August 28th
Starring Saadia Bentaïeb, Maaike Neuville, and Nora Dari  
Khadija is a fifty-eight-year-old Maghrebi cleaning woman living in Brussels in the wake of the 2016 bombings that shook the city. After work one night, she falls asleep on the last subway train, wakes up at the end of the line and has no choice but to make her way home–all the way across the city–on foot. Along the way, she has a series of encounters: with a security guard, a convenience store clerk, a group of teenagers. She asks for help and she gives it and slowly, steadily makes her way.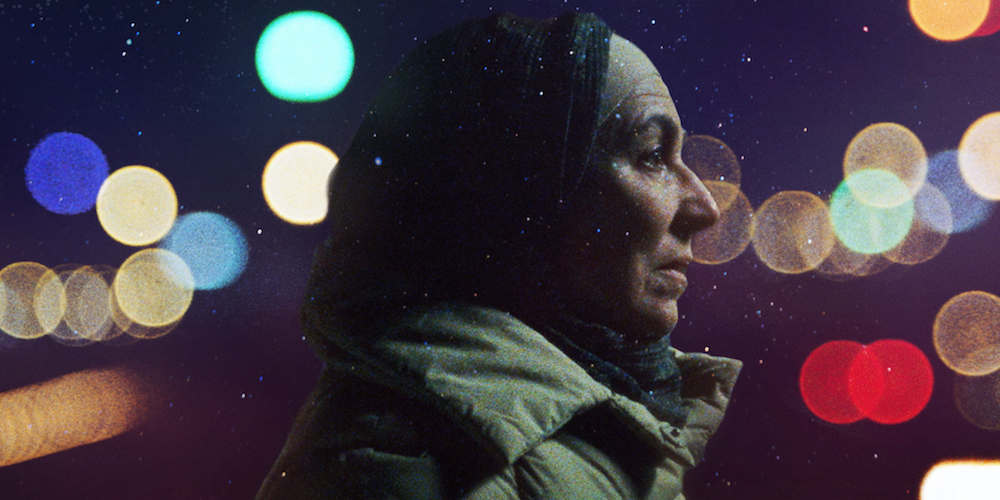 The Mole Agent – Available on VoD September 1st
From Maite Alberdi
When a family grows concerned for their mother's well-being in a retirement home, private investigator Romulo hires 83-year-old Sergio to pose as a new resident and undercover spy inside the facility. The Mole Agent follows Sergio as he struggles to balance his assignment with his increasing involvement in the lives of the many residents he meets.
Followed – Available on VoD September 1st
Starring Matthew Solomon, John Savage, and Sam Valentine  
When aspiring social media influencer "DropTheMike" is offered a lucrative sponsorship to grow his channel, he's joined by his video crew on a visit to one of the most haunted hotels in America, where he'll give his audience a horrific night of thrill-seeking the likes of which they have never seen before. What begins as a fun investigative challenge including the infamous Elevator Ritual quickly descends into a personal hell of true evil, begging the timely question: how far would you go to pursue internet fame?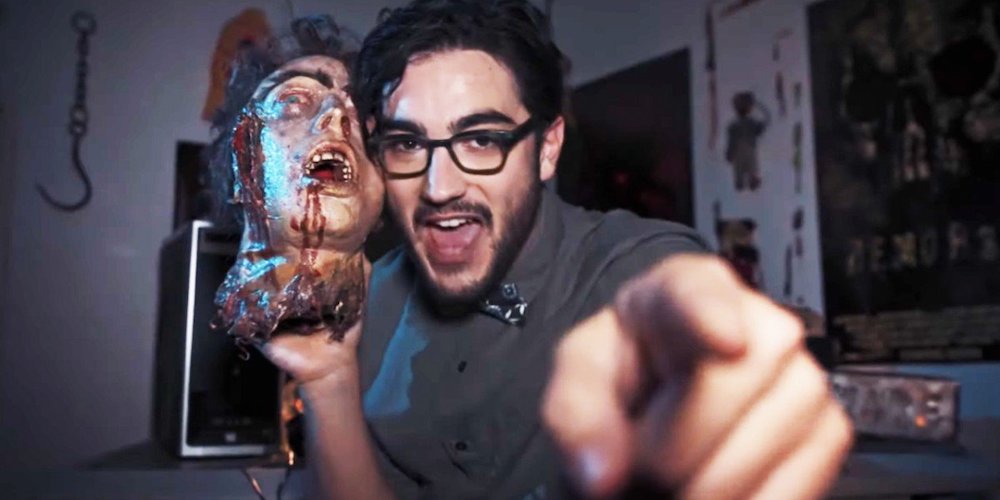 ~ What are you going to watch and binge?