The rodents of unusual size? I don't believe they exist. But I do believe that the Princess Bride characters would make some great D&D adventurers!
By special request, this week we'll be making characters from 1987 classic and possible best-movie-ever-made The Princess Bride.
Inigo Montoya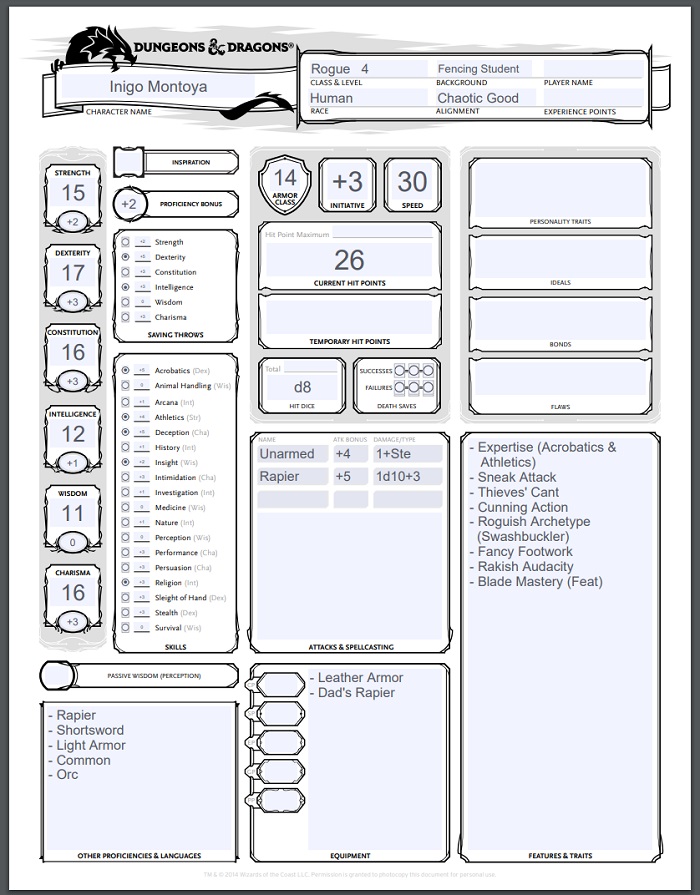 A character who worked toward the singular goal of becoming the greatest fencer in the world, I couldn't think of a more perfect class for Inigo than rogue / swashbuckler. The fancy footwork? The sneak attack? Instead of taking an ability score boost I opted for the blade mastery feat, and since his sword is special, I thought it should be a smidgen more powerful than the average rapier, so it went from a d8 to a d10.
Fezzik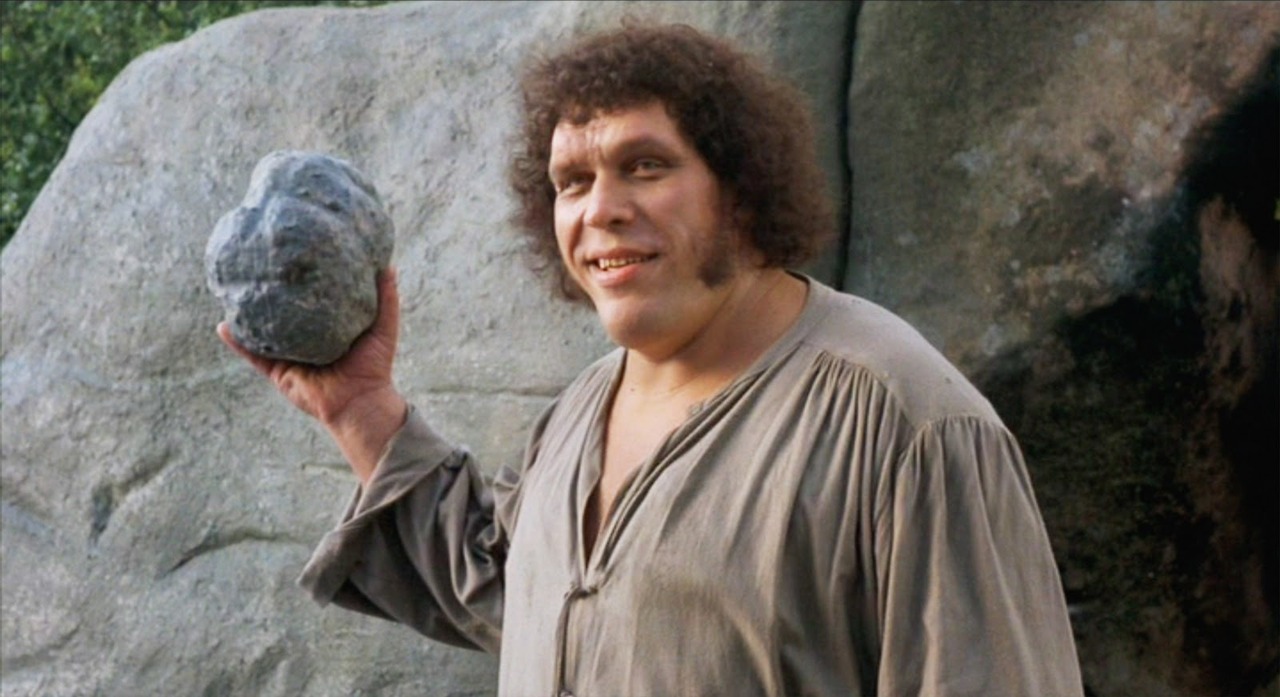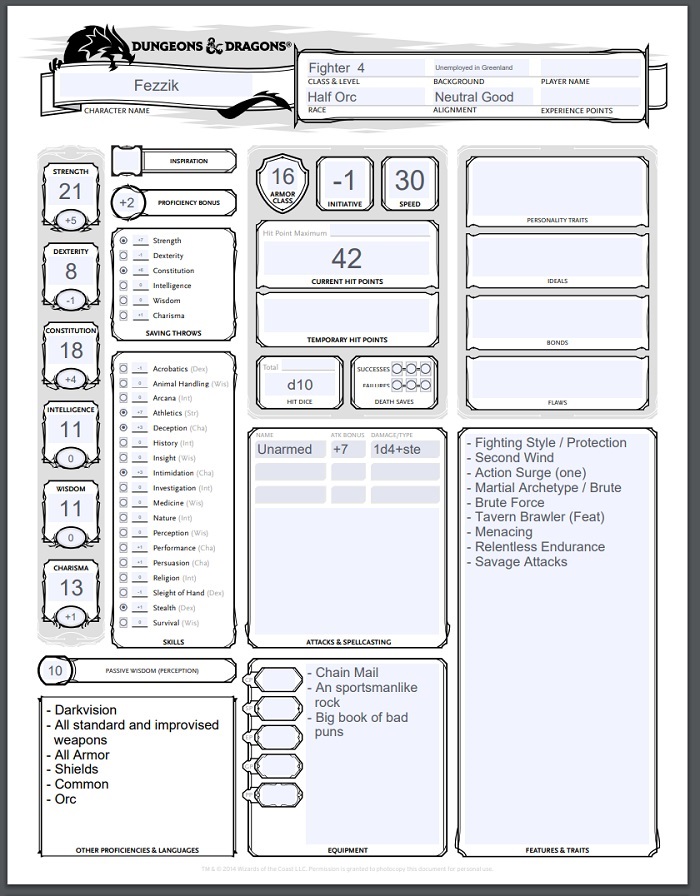 He's big, he's strong, and he's probably great at hugging. Fezzik was both more and less straight forward as a character because I wanted to make him large and imposing, but the automatic proficiencies that I ended up with as a result didn't really work for him. In the end I decided to roll with it, sometimes D&D is like that. He has tavern brawler, giving his unarmed strike a bit more oomph and his improvised weapons proficiency. And if you have an hour and want to learn more about Andre the Giant, this podcast is absolutely delightful.
The Dread Pirate Roberts / The Man In Black / Westley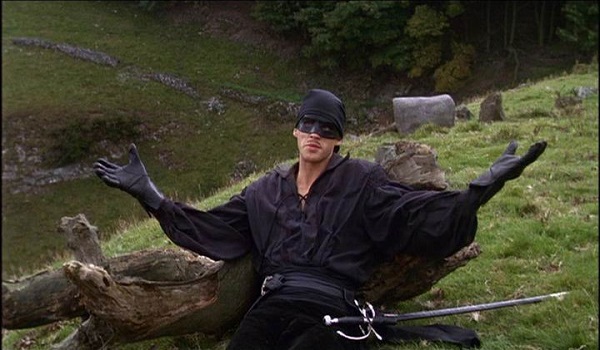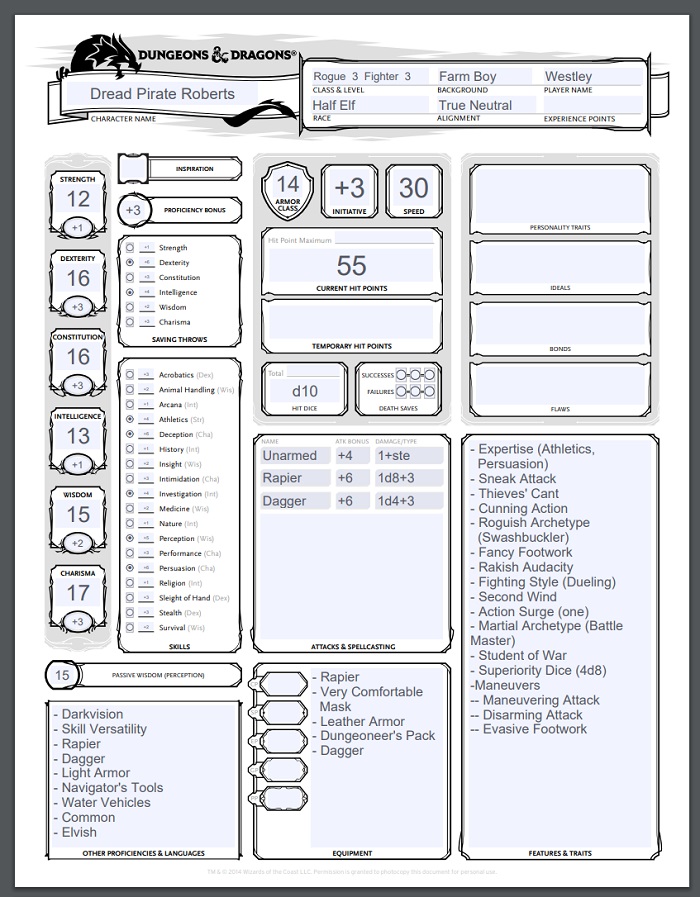 Westley is a mix of the two, beating the giant, which means he's exceptionally strong but also besting the Spaniard which means he must have studied. And in studying, you must have learned that man is mortal so you would have put the poison as far from yourself as possible – Sorry. Sometimes I fall into the Princess Bride quote vortex. He's a well rounded character, but hasn't been practicing nearly as long as Inigo or has a fraction of the strength of Fezzik. The goal was to make a character who could use both of their classes differently. The battle master fighter archetype (and a high enough wisdom) gave him just that difference.
At this point you may be noticing a distinct lack of Buttercup in these sheets, and I thought for a long time about what her character would look like. Impersonater on Reddit made a homebrew Princess, now Noble which may work, but realistically Buttercup isn't written to be a particularly useful character in a fantasy adventure setting. She's the damsel in distress trope they've leaned into as hard as possible, and it makes for a hilarious movie but a dull sheet.
How would you write the Princess Bride Characters for D&D? Who would you most likely play? If you tried to tackle a sheet for Buttercup, what class would you pick? Let us know in the comments!
Happy Adventuring!