Attention! Two new recruits have arrived for the apocalyptic mayhem, we're opening up the Lord Azazello and General 'Thunderstone' Brug expansions.
Lord Azazello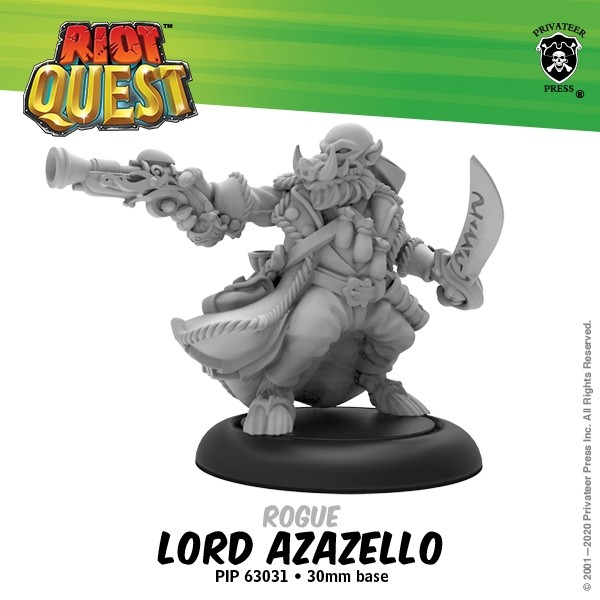 Along with a small base, Azazello is all metal and just 2 pieces making for a very easy assembly.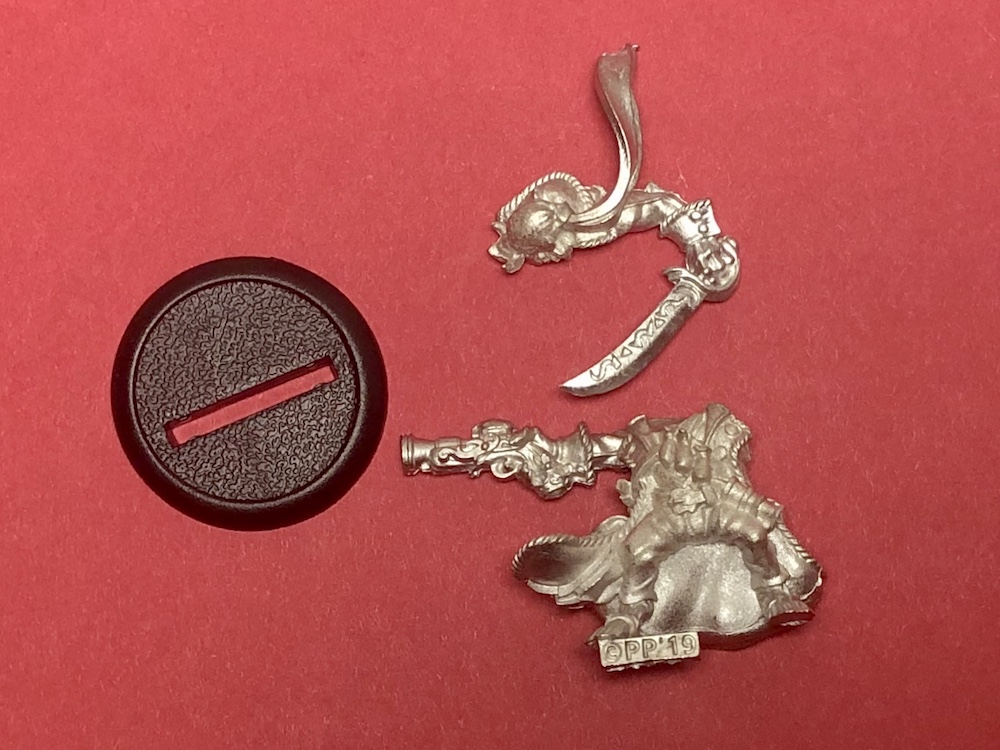 A look at the cards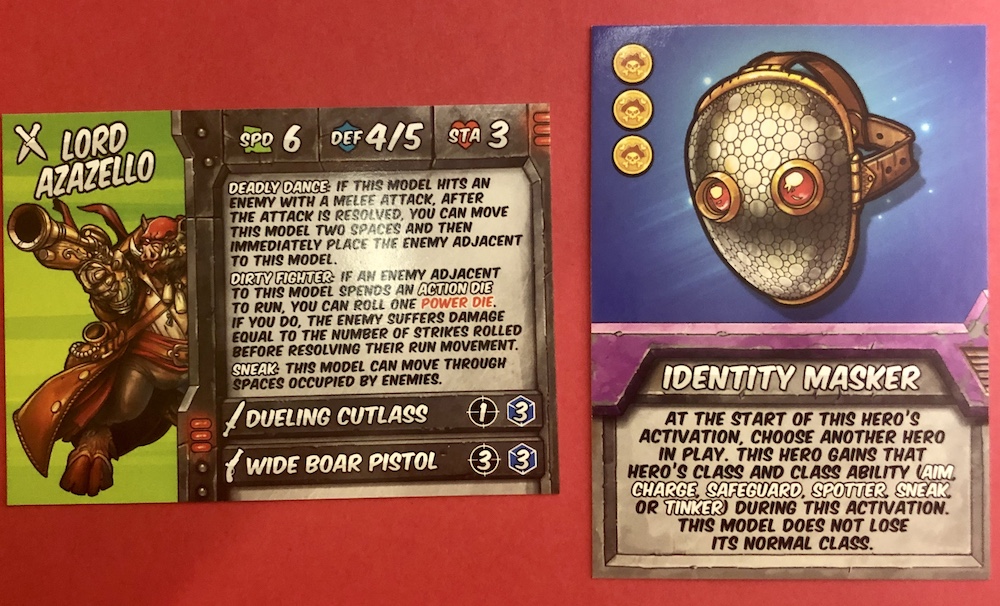 Lord Azaello has some very cool movement related abilities. Using Deadly Dance to move an enemy around the board is fun, then punish them for moving back into position with Dirty Fighter! You have an 83% chance to do at least 1 damage with Dirty Fighter, giving you a good incentive to keep Azazello in the thick of the fight.
The Identity Masker is all about the options, effectively giving the hero it's equipped too it's choice of 5 different actions each activation. Very versatile and useful.
General 'Thunderstone' Brug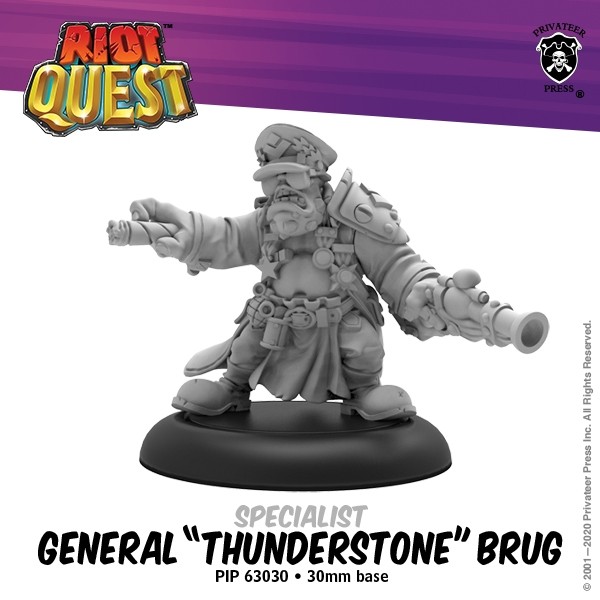 Another nice and easy model to assemble, Brug comes in 2 metal pieces and is on a small base.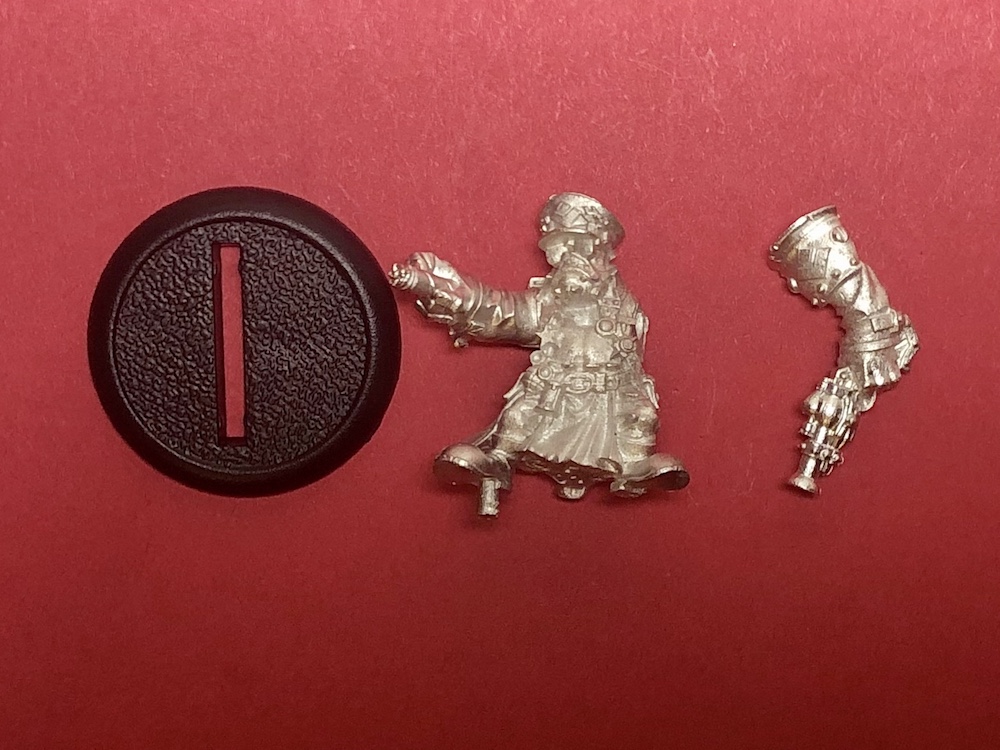 The cards in this expansion pack…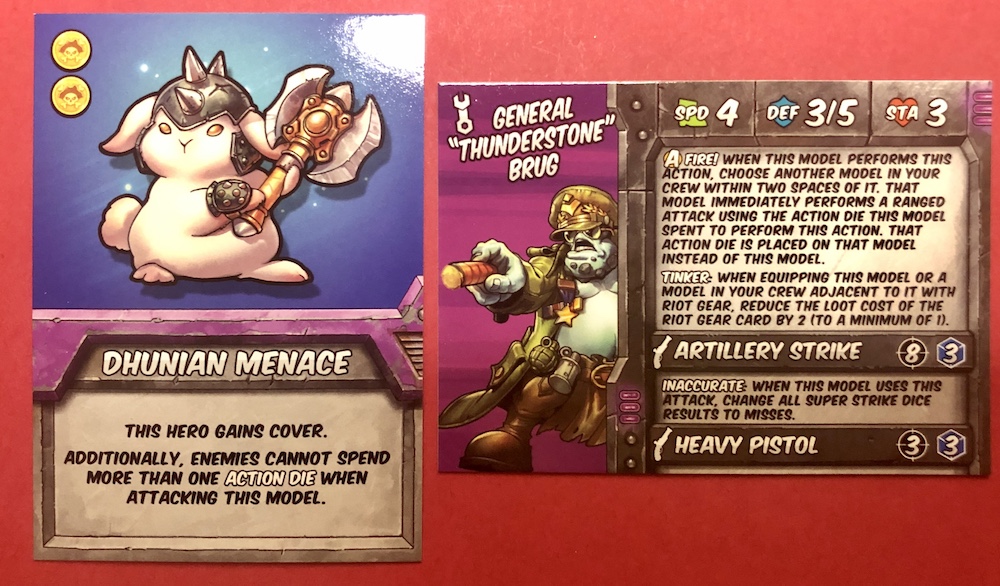 General Brug can order your other heroes around with the Fire Action and let them attack even if they have already activated this round. He also brings a RANGE 8(!) Artillery Strike. The artillery is inaccurate though, removing all chances of a super strike and adding a blank instead. With some Riot Gear or a spotter this attack can definitely get cranked up to some powerful levels – so don't assume the inaccurate rule will keep you safe from its wrath.
I'm not sure how this rabbit does it, but a hero with the Dhunian Menace will always have cover – which is nice. In addition, enemy models can't spend multiple action dice to attack this model. So give this rabbit to an already defensive hero and really crank the defense up to 11!
Wrap Up
This first wave of Riot Quest is coming to a close with a chilly wave 2 close on its heels.
Which of these two do you see yourself reaching for the most?