Let's talk about some older Primaris units you should be keeping an eye on in 9th Edition.
9th is here and its a whole new game. Not only are we getting rules changes and rebalances but we have a whole new mission system in place. The new missions are a bit different from 8th's and generally they prioritize movement and completing objectives, either by controlling them or taking actions on secondaries, over killing the enemy. With that in mind I want to take a look units that seem particularly good in the 9th missions. The other week I took at a look at some Classic Marine units that I think people should be aware of. This week lets look at five Primaris units that seem really good in 9th, and since we've already looked at the new Indomitus units, we will discount them to looking at older units. I'll also add that I'm looking at units I think play the missions well, or that have seen a big increase in power with 9th, this doesn't mean if a unit isn't on the this list that I think the unit is bad, it just hasn't gotten a big boost in 9th.
N.B. : One big caveat here, this list assumes no major nerfs in the new book, some things could always change in October, though so far they've been changing to make units better, not worse. 
5. Invictor Tactical Warsuit
I've been a big fan of the Invictor since it first game out. Lack of cockpit armor aside, it's a really solid unit. It's pretty though, got some good firepower, and isn't too costly. It's main selling point is however its ability to infiltrate forward. This has made it a great "bully" unit, able to set up forward and either force the enemy to deal with it early, or rampage through the enemy army. Against some armies three Invictors can petty much pin them into their deployment zones for a turn or more. We've also seen that its guns are getting better overall. 
The Invictor's ability to set up in an advanced position is great in 9th. Not only can it help you grab objectives, it also helps you tie up and the pin the enemy in the early turns so they can't grab them. Where a unit of infantry alone might not be able to hold an important objective, support those with a few Invictors and suddenly thats a hard nut to crack.
4. Infiltrators/Incursors 
A two for one pick here, since these units are very similar. Like the Invictor these two units have the main advantage of getting to set up forward. Dump a few units on an objective and you've got a force that's hard to move, with a lot of wounds, and a decent amount of firepower. I really think these types of units are going to be solid in 9th, allowing you to control the battlefield and not only claim primary objectives but start getting early points on secondaries like Raise the Banners High, Engage on All Fronts or Linebraker. A mix of the two units is likely a good pick, as Incursors are a little better in combat, while Infiltrators have the nice bonus to push back enemy deep strikes.
3. Librarian In Phobos Armour
Are you seeing a bit of theme here? Again I think the Phobos Librarian is a pretty solid choice due to their concealed positions ability, letting them set up far forward of their deployment zone. Now in the case of the Librarian they aren't super likely to be grabbing an holding primary objectives, a lone character isn't great at that. But their ability to set up far forward can help them score on the Warpcraft secondaries. Mental Interrogations requires you to be within 18 of an enemy character and Psychic Ritual needs you to be with in 6′ of the center of the table. depending on set up, and terrain, ect. It can be hard to pull these off on turn one, or even turn two, if you set up normally. However with the Phobos Libby you can start trying to get these points turn one, which can make all the difference. In addition, their ability to both buff friendly units movement, and de-buff enemy units movement helps with objective control.
2. Impulsor 
I haven't been a huge fan of the Impulsor in the past. This is mainly because I didn't think transports were very good in 8th, and that largely seems true in 9th. However the Impulsor is fairly unique in allowing its models to disembark after its moved. In 8th this was a little useful in pulling off some tricks, like running a Null Zone libby up the field. However since you can't charge after getting out, and most of the really short ranged units can't ride in them it wasn't all that good. In 9th however I think the Impulsor in particularly could be pretty decent. If you dont want to take a bunch of Infiltrators/Incursors the Impulsor is a solid way to grab down field objectives with objective secured Assault/Regular Intercessor and get characters up there to support them.
1. Hellblasters
I'm going to take Hellblasters as my underdog pick for a really good 9th Edition unit. I think Hellblasters have always kind of been on the cusp of being good, throwing out a lot of damage, but just been a bit too costly. In the end they just didn't make it big in the competitive scene in 8th. Now they aren't suddenly great at taking objectives, but 9th has seen two changes that I think is going to make them a really good choice for any army.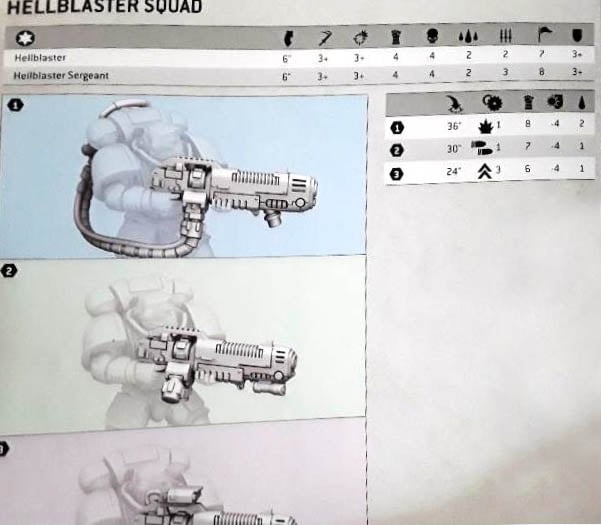 The first thing here is that we've seen some upgraded stats for the Hellblasters weapons. While the basic rapid fire version didn't change, we can see that the assault version gains a shot, taking it to three, and the heavy version gains a damage, taking it to 2 base, and, we assume, 3 when overcharging. With the right combos this means you can get a heavy Hellblaster doing 4 damage a shot, which is really solid, and an assault one can put out 9 damage a turn, though with a weaker gun (I'm looking at you here Dark Angels). We've also seem that plasma appears to be changing to only natural 1s causing death, which makes them a little more survivable.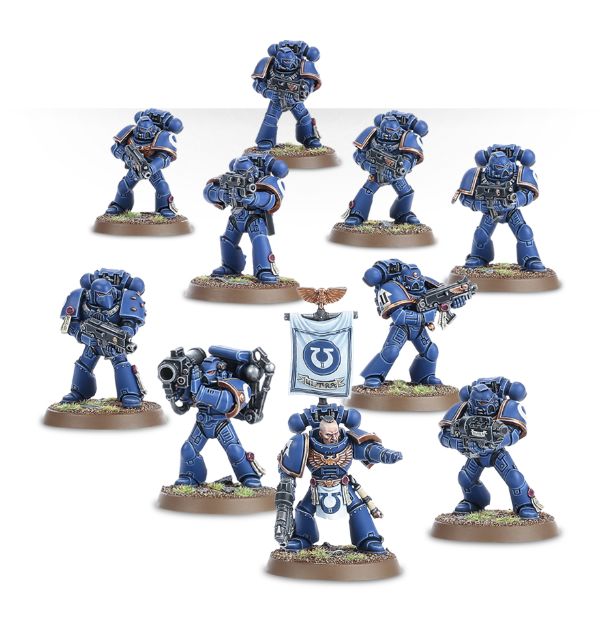 The other change we've seen is that all Marines are getting an extra wound. This is also going to include Chaos units. Suddenly it seems there is going to be a lot more 2 wound models running around. With that being the case a unit that can put out a lot of D2 firepower could come in really handy. With the extra shot a five man unit of assault Hellblasters with some aura support can wipe out a whole ten man unit of two wound MEQs. Meanwhile the 3 damage on the heavy version comes in quite useful not only for taking down tanks, but also for hitting 3 wound infantry like Terminators or Gravis units. All in all I think this could be a very useful unit.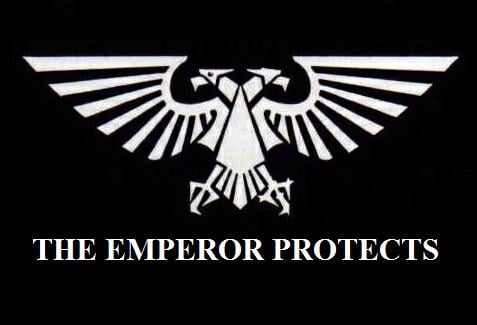 Let us know what Primaris units you think will be good in 9th, down in the comments!