Let's talk about why getting an extra wound is likely bad for classic Marine infantry.
The big news over the past week was GW's announcement that "ALL FULLY-FLEDGED SPACE MARINES WILL BE GETTING 2 WOUNDS!" This is obviously a huge change to Marines and at first seems like a major buff. Indeed I've seen a ton of people commenting things like "what's even the point of Primaris now?" There seems to be a large number group that believes that this move is some kind of backtracking on GW's part, and that it means that Classic Marines aren't getting replaced, that it's maybe even a repudiation of Primaris Marines. Afterall, doesn't this just make Classic Marines as good or better then Primaris? Well, dear reader I'm sorry to say – it doesn't. In fact I think adding a second wound is pretty much the death knell for most of the classic Marine infantry units. Let's take a look at why.
Down to the Stats- Intercessors Vs Tacticals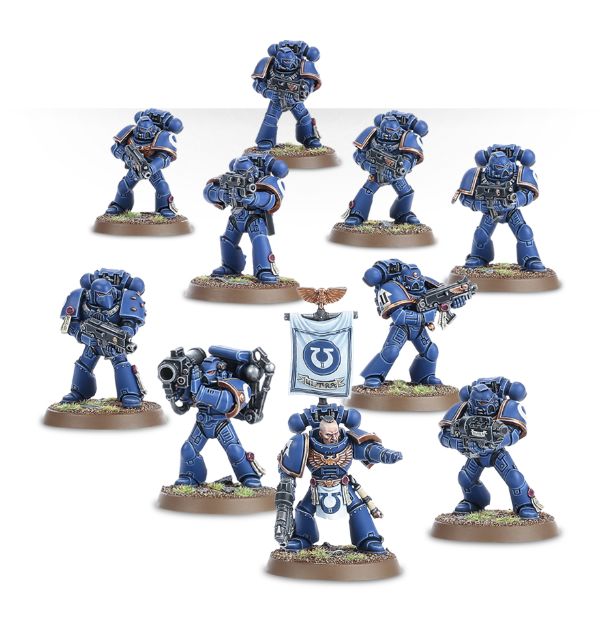 The most classic of all Marine units is the Tactical Marine. It's also one of the units that has been most eclipsed by the arrival of Primaris Marines. Now with some buffs its seems to be pretty on par with the new boys, leading some to think that this is a new dawn for Tactical Marines. Comparing stats we can see that the two units are now pretty closely matched. Indeed in their core stats the only difference is that Intercessors get an extra attack. While this isn't a huge difference in 9th it can be pretty big.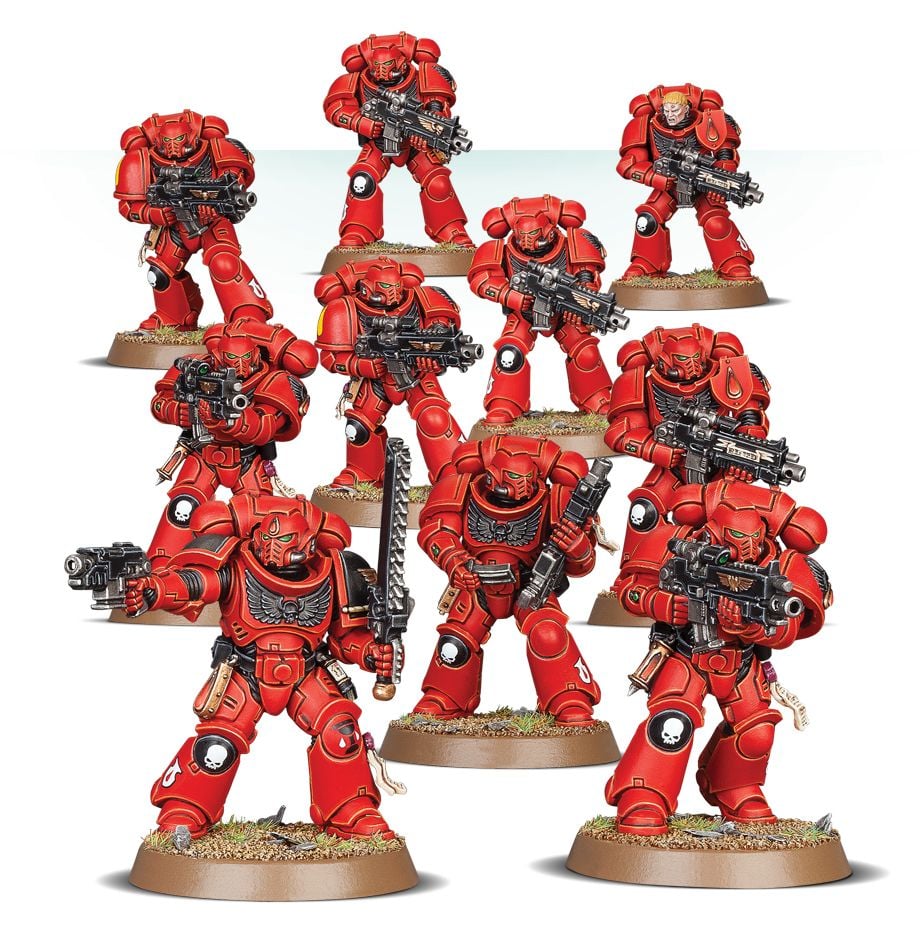 Turning to the basic unit weapons we also see that they are now closer to each other but Intercessors come out a little head. The most obvious comparison is the Bolt Rifle to the Bolt Gun. With the older bolter now going up to range 30′ the two weapons are identical except for an extra point of AP on the Rifle. Of course Intercessors have access to two other weapons, the Auto Bolt Rifle, which gives them a shorter range than the bolter, but an extra shot and since it's assault more firepower on the move. You've also got the Stalker bolt rifle, which gives you more range, damage and ap, but less shots than the Bolter. Comparing the two units we can see that the basic Intercessor is better than a Tactical Marine, and while it may not seem like a lot, the extra offensive power does add up. In most situations an equal point group of Intercessors will beat their points worth of basic Tacticals.
Lets Talk Points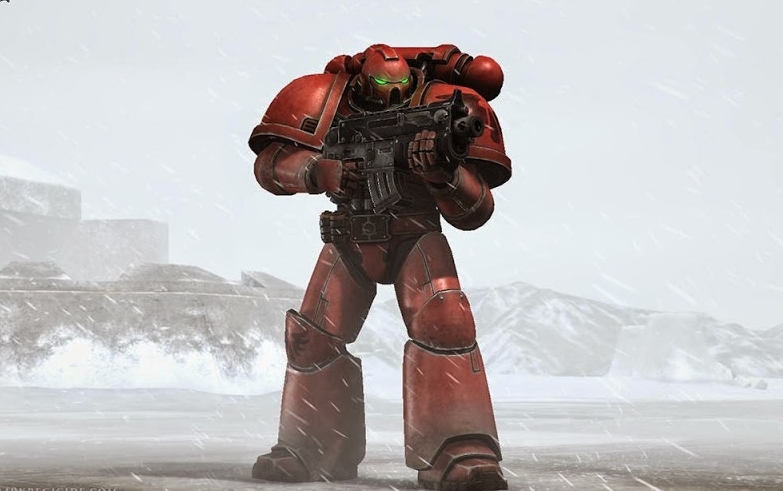 OK, so Intercessors are better than Tactical Marines, but they also cost more, right? Sure, that is true but the recent point bumps have been particularly bad to Tactical Marines. In fact GW was pretty sneaky about the point bumps to Tactical Marines. They ended 8th Edition at a budget 12 pts, and jumped up to 15 pts. Now they've again jumped to 18 pts. GW described this as a 20% point bump, but if we take the two bumps together Tactical Marines have seen a 50% increase since June. Meanwhile an Intercessor with an Auto Bolt Rifle ended 8th at 18 pts and has now gone up to 20 pts., a much smaller bump. It's possible that Intercessors could go up in points again, but I think this is unlikely as they don't appear to be changing at all, and the points difference feels about right for the difference between the units. At this point a basic squad of Tactical Marines is about the same points as an basic Intercessor Squad.
Putting It Together
So why is being close in points and stats bad for Tactical Marines? Well the simple fact of it is that Intercessors remain better model for model than Tactical Marines. Due to their points increase, you're now basically going to be getting the same number of Tactical Marines as you would Intercessors (you could take 100 Intercessor for 2000 pts, or 110 Tactical Marines for the same points, but given thats not legal, no HQs, the differences are pretty minor).  If you are ending up with effectively the same number of models you will naturally want to take the better ones.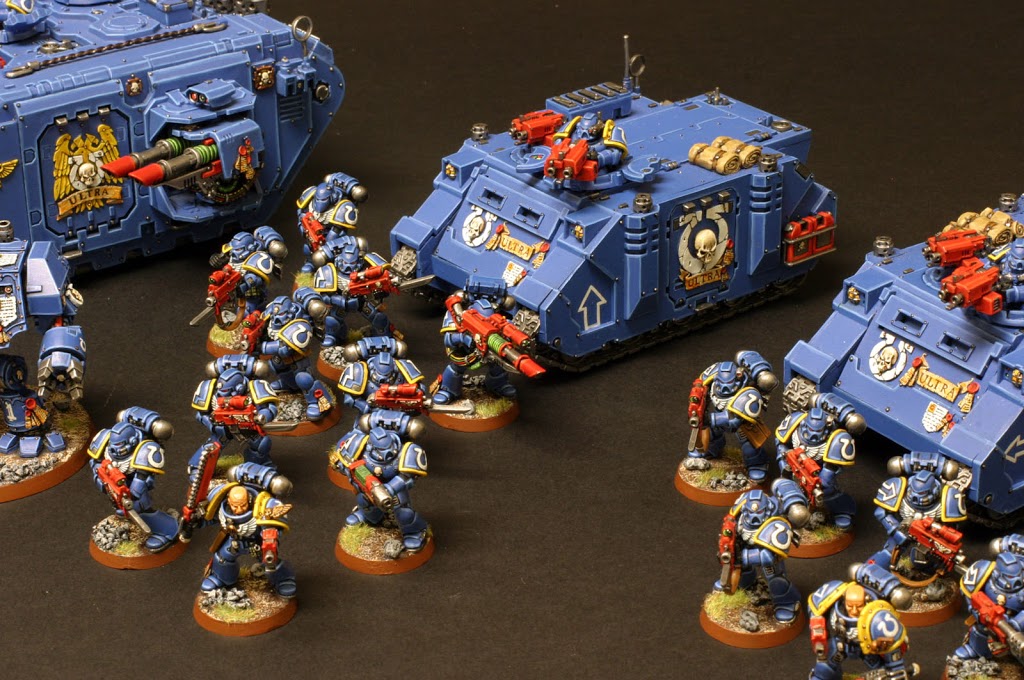 The main reason to take Tactical Marines in the past was because they where cheap, you could get more of them, and fill more detachment slots with them, than you could Intercessors. Now you can't really get more of them, and you don't need to fill troop choices as much. The massive points bump to Tactical Marines has in fact caused a major cut to their offensive fire power and close combat ability.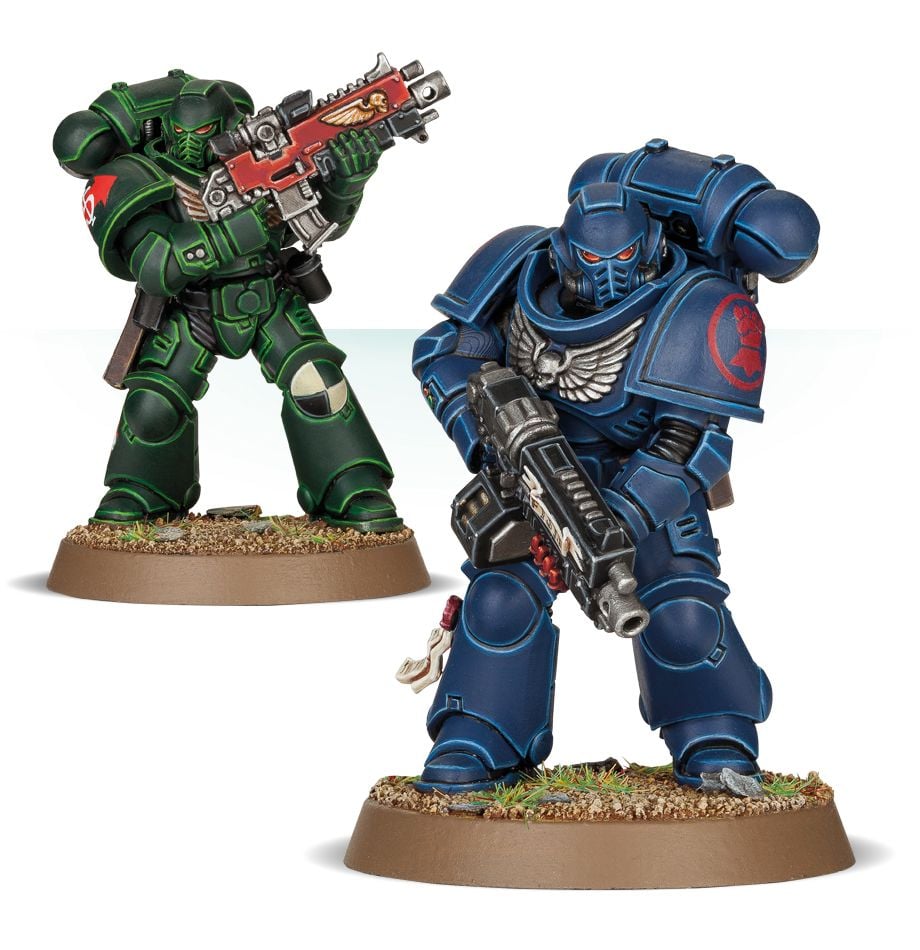 The Classic Weapons Red Herring
Ah, ha! You say, (I assume). Tactical Marines can take special and heavy weapons, doesn't that make them a lot better than Intercessors? To that, I'd answer… no not really. The thing is, in modern 40K single squad-carried heavy or special weapons aren't really all that good. They weren't a part of the meta before now, and the fact that they've got more expensive doesn't seem likely to help. In fact once you start kitting out the squads you suddenly end up with Tactical Squads that are MORE expensive than an Intercessor Squad. Based on Current points a 10 Man Intercessor Squad with a Thunderhammer sergeant and an aux grenade launches will run you 220pts. In contrast the Tactical Squad with a Thunderhammer, Multi-melta and Plasma gun will run you 225pts. This is assuming that the weapons don't get any more expensive, which they well might. Suddenly you've gotta ask is a Lascanon and a plasma gun shot, better than ten bolster shots and ten attacks? I think in a lot of cases its not.

Yes, the special and heavy weapon have some use, but they also end up being expensive, you have to buy a whole squad around them, and that squad still isn't that good. They are in fact pretty inflexible, still being not great at combat, and now having to stay in place to get the most out of their heavy weapon. By contrast the Intercessor Squad is better man for man, more mobile (very important in 9th) and able to put out good firepower and assault well. With 9th's smaller table sizes and lack of overwatch, people are getting into assault a lot more and a lot faster. That means that pretty quickly those extra guns you have aren't going to be any use, while you will really feel having less attacks.
Overall Thoughts
I think what we are seeing here is a going to be an increase across the table of classic marine stats, but also points. This will bring them closer to parity with Primaris Marines, but not quite. At the end of the day what we will find is after all is said and done Primaris Marines remain slightly better than Classic units, however they will also be slightly pricier. For the most part your choice will be between the better, and more points efficient, Primaris versions or the older not quite as good classic versions, however, given the closeness in points if you chose the older and worse Marines you won't really get any more of them, leading to a net loss in offensive ability, for no real gain. Who would take a Devastator with a Multi-melta when an Eradicator is basically the same cost but better? Thats even before we start adding in better support and starts for Primairs Marines, and rumors say the new codex is going to double down on.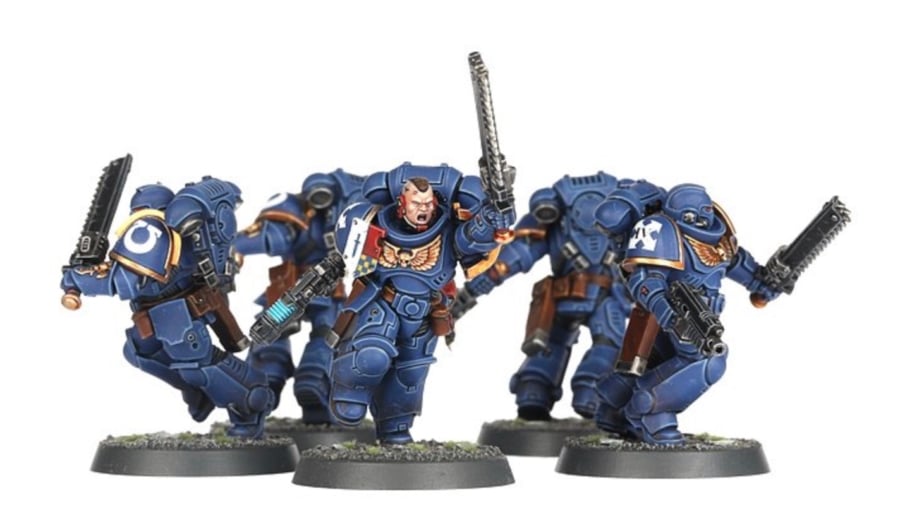 As a result of this it really seems like the move, and the points bump, is the end of the line for a large portion of the most classic of the classic Marines infantry. Some may live on, maybe the updated W:3 Terminators, but I kind of doubt it. On the other hand I think this change will be good for some of the specialist units, those that don't have Primaris counterparts. Deathwatch, Grey Knights and some similar units may get a big buff out of this. Chaos is also likely to enjoy the change, I just don't think its going to make those old staples like Tactical, Assault or Devastators Marines good.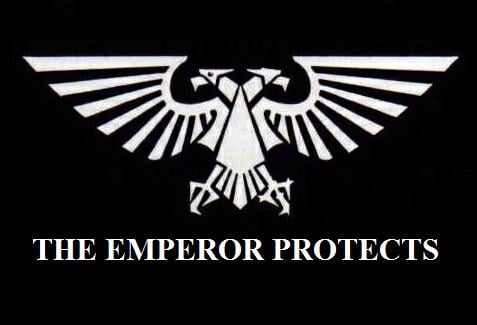 Let us know what you think is going to happen with classic Marines, down in the comments!