A new book reveals a look on the other side of the Cicatrix Maledictum. Wrath and Glory's Forsaken system offers new characters galore!
The Imperium Nihilis is not a friendly place. Beset on all sides by daemons, evil, heresy, and probably Xenos as well, the life of someone in a Warp-forsaken system is hard. Survival there depends upon the true heroes of the Imperium. Which is why a new book, recently announced for Wrath and Glory, the 40K RPG, is poised to tackle all new heroes in a massive expansion to the game.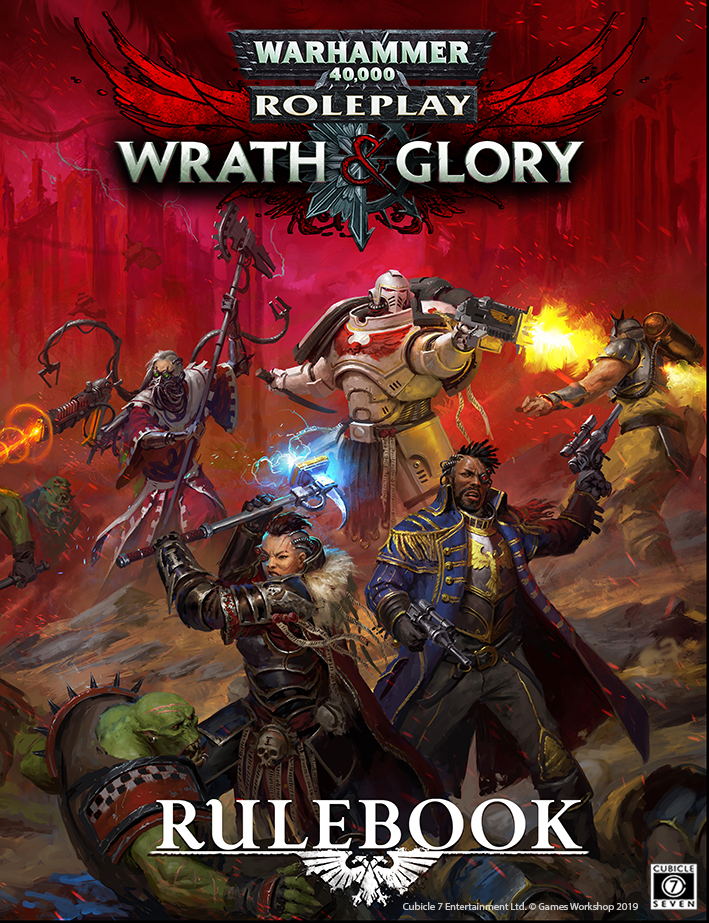 Revealed this past weekend, the Forsaken System Player's Guide adds a ton of new options to the 40K RPG, featuring twenty new playable Archetypes, bristling with new wargear, special abilities, and psychic powers. On top of that, new playable species are here, enabling you to build an Ogryn, Ratling, or Kroot as your hero. At last, you can chow down on whatever foes you take down to shape your hero–I don't know about you, but that's what I've always wanted to do.
But if making new character types isn't your jam, you might also enjoy the expanded Endeavours system, giving your characters more rules to leave a lasting impression on your game world in-between adventures. Or perhaps you want to play with more Factions, or Backgrounds that tie you closer to the beleaguered Gilead System. All of that's in here. Let's take a look at some of the new archetypes.
The Confessor is a Tier 2 Adeptus Ministorum Archetype.
Zealous preachers of the Ecclesiarchy, Confessors bring the word of the God-Emperor to His fearful citizens. Duty bound to purge heresy from Human souls, the righteous rhetoric of a Confessor can force entire crowds to profess their sins. The Emperor's mouthpieces are equipped with the knowledge and technology to deliver adequate retribution.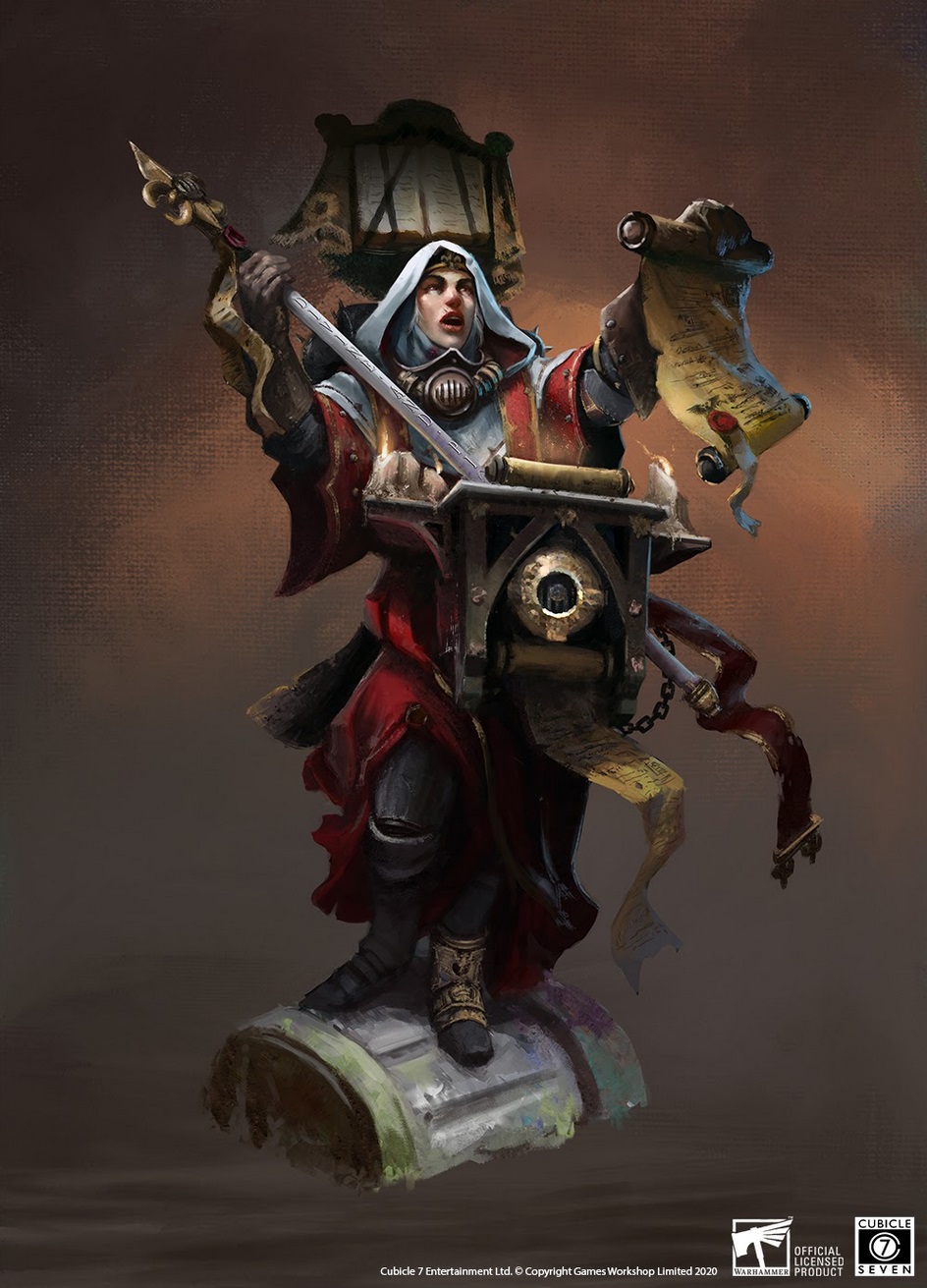 The Sister Dialogus is a Tier 3 Adepta Sororitas Archetype.
Bellowing over the harrowing din of war, a Dialogus delivers inspiring sermons to her Battle Sisters, lifting their spirits and stoking their fervent hatred for the enemies of Humanity. With incredible knowledge of scripture, languages, and translation complimenting their abilities as fierce warriors, Sisters Dialogus have proven their worth in many crucial missions serving the God-Emperor's will.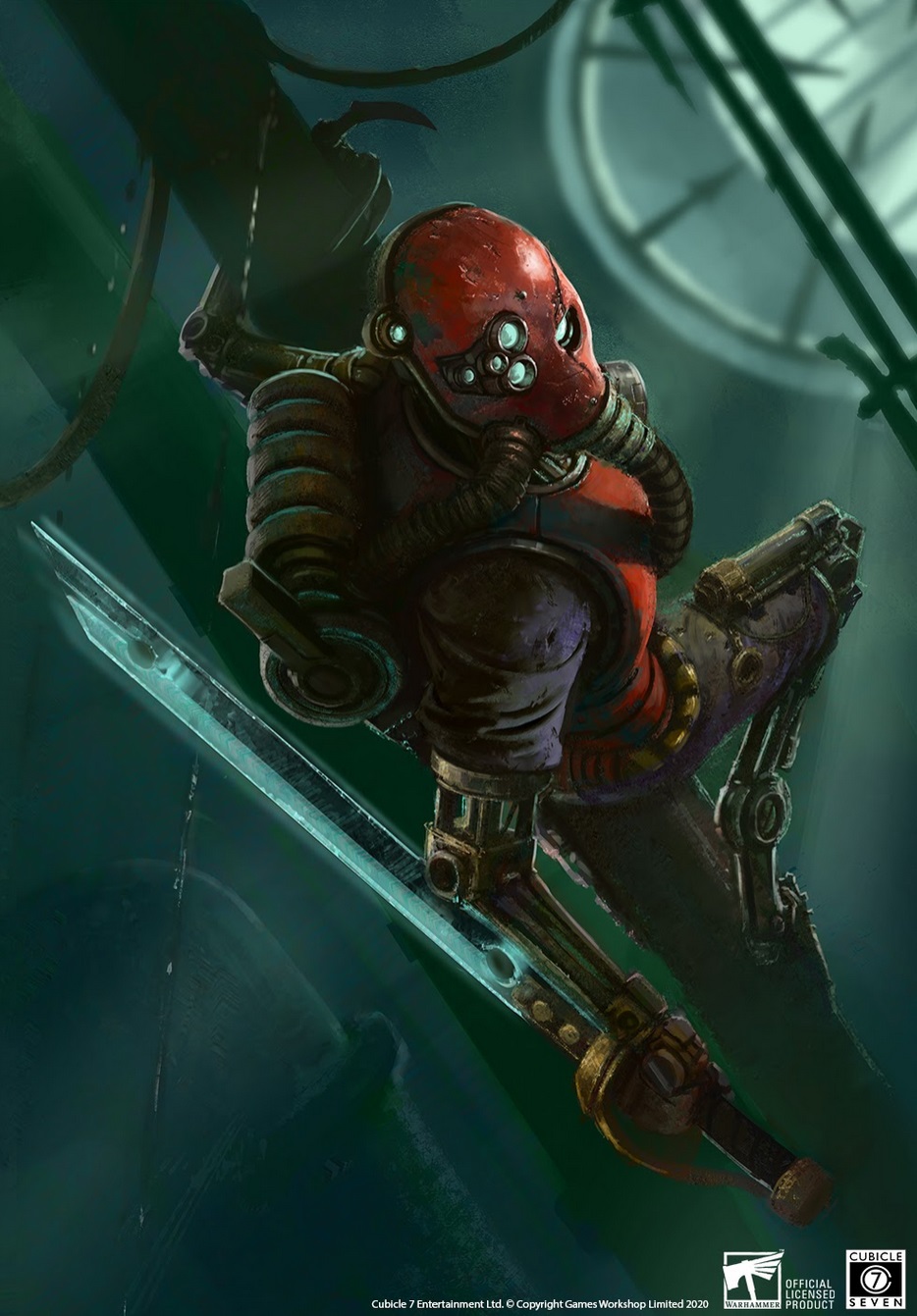 The Sicarian Ruststalker is a Tier 3 Adeptus Mechanicus Archetype.
Reconstructed warriors of the Adeptus Mechanicus, Sicarian Ruststalkers are deadly assassins bristling with transonic weaponry, advanced augmetics, and a calculated bloodlust. Functioning as frontline or stealth warriors, a ruststalker strikes with mathematical precision at inhumanly fast speeds.
The new book should be out soon, so check back for your chance to grab this hero-packed expansion!