Geekery: Simon Pegg and Nick Frost New Parody Takes on Ghost Hunters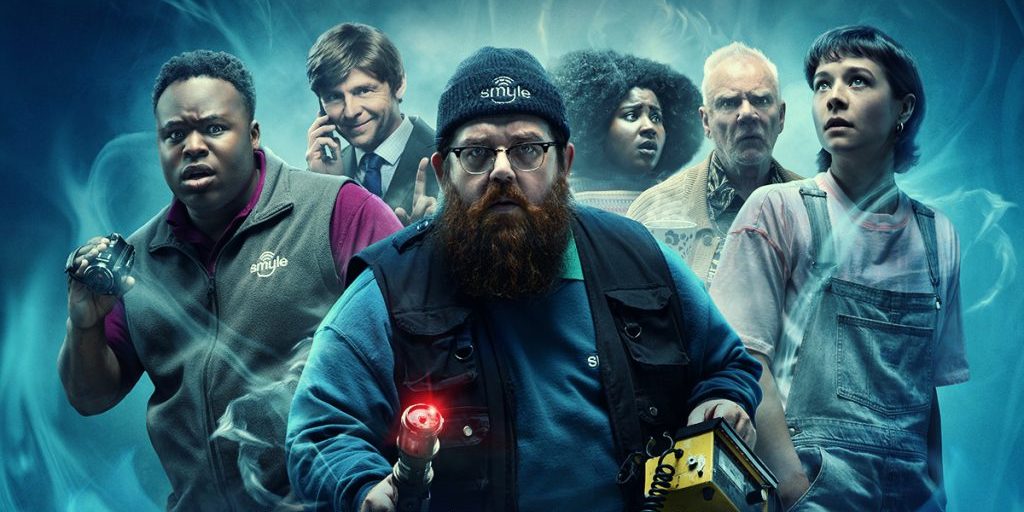 The pair that made the best zombie movie ever is back with a tale of bumbling paranormal investigators that take on a force they didn't expect.
Lucky for us, we don't have to risk a theater to see this new collaboration – all you need is an Amazon Prime subscription. Over 8 episodes the part-time paranormal investigators led by Gus the cable guy will deal with ghosts, ghouls, and monsters in their quest to uncover a deadly conspiracy that could bring armageddon.
I'm always up for Pegg/Frost madness, so I'll be watching. It's got some great call backs to classic shows and found footage movies of all sub-genres – looks like we'll be getting some monster of the week action. And, of course, it has the humor that makes their work instant classics.
The cast includes Nick Frost, Samson Kayo, Simon Pegg, and Emma D'Arcy. Oh, and Malcom McDowell. The creators did a short panel at SDCC about the show – you can check that out here.
Truth Seekers arrives on Amazon October 30th.