GW Armies On Parade: Read The FAQ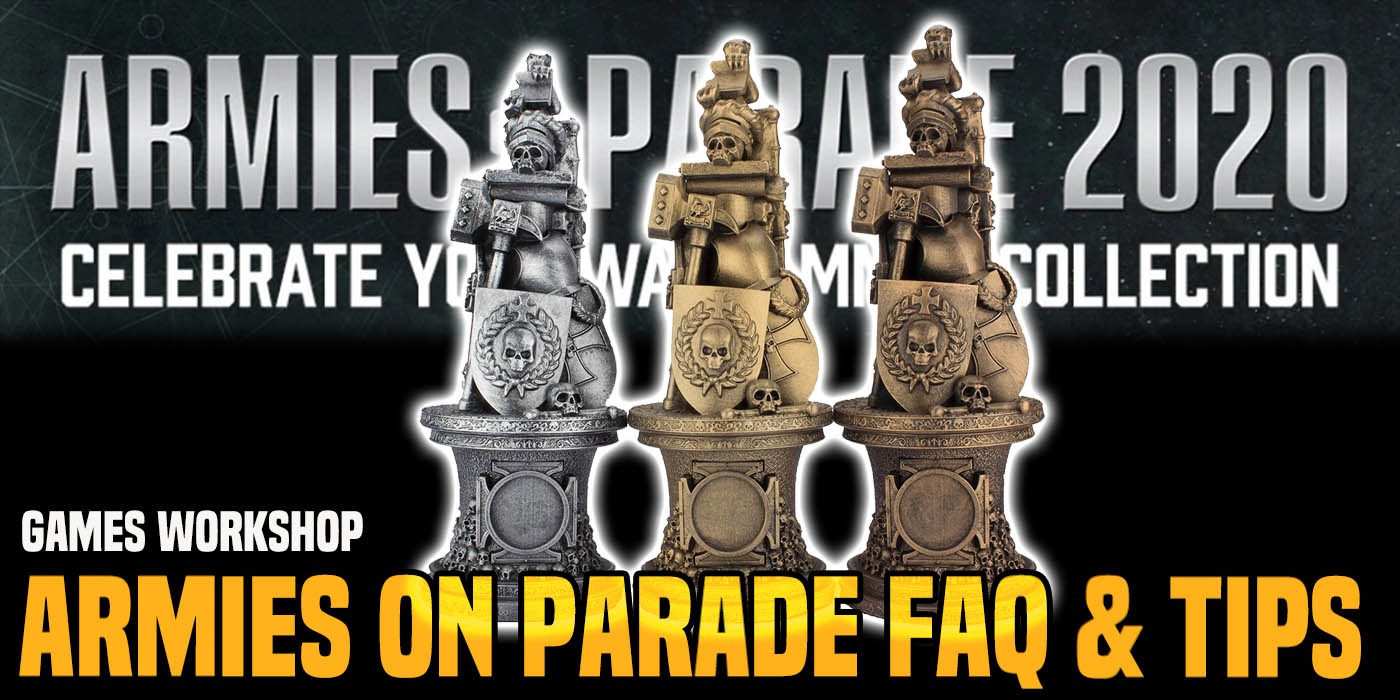 Games Workshop is hosting the yearly Armies on Parade competition digitally this year. Be sure you ready the FAQ!
The Annual painting competition Armies on Parade was announced this year and was going to be a virtual affair. While the format has shifted (due to the pandemic) the competition has opened up quite a bit. If you've been planning on entering this year you should know that submissions start November 2nd and the final day for them is November 29th!
But that's not all. GW has put out an FAQ that will guide you through the process and how submissions will work since there is no "local" store for folks to enter at this year.

All entries must be submitted as photos via email.
The submission window opens on Monday the 2nd of November and closes on Sunday the 29th of November.
All entries will be reviewed by a panel of experts to determine the winners
This year, GW has three main categories for Armies on Parade:
"Best of Warhammer 40,000 – this is for an army from Warhammer 40,000. You might like to use models from your Kill Team or Blackstone Fortress collection here – but bear in mind we're looking for Armies on Parade, so you'll need multiple units. 
Best of Warhammer Age of Sigmar – this is for an army from Warhammer Age of Sigmar. As above, you might like to use models from Warcry or Warhammer Underworlds in your display, but we are looking for an army, not just a warband.
Best of the Rest – the Warhammer hobby is rad. Part of that inherent rad-ness is the wonderful extended range of games such as The Horus Heresy, Adeptus Titanicus, Aeronautica Imperialis, and the Middle-earth Strategy Battle Game. If you have an army for one of these, this is the category for it. We're still very much looking for the best armies for this award, so a truly impressive air-wing or Titan legion still has a place here. "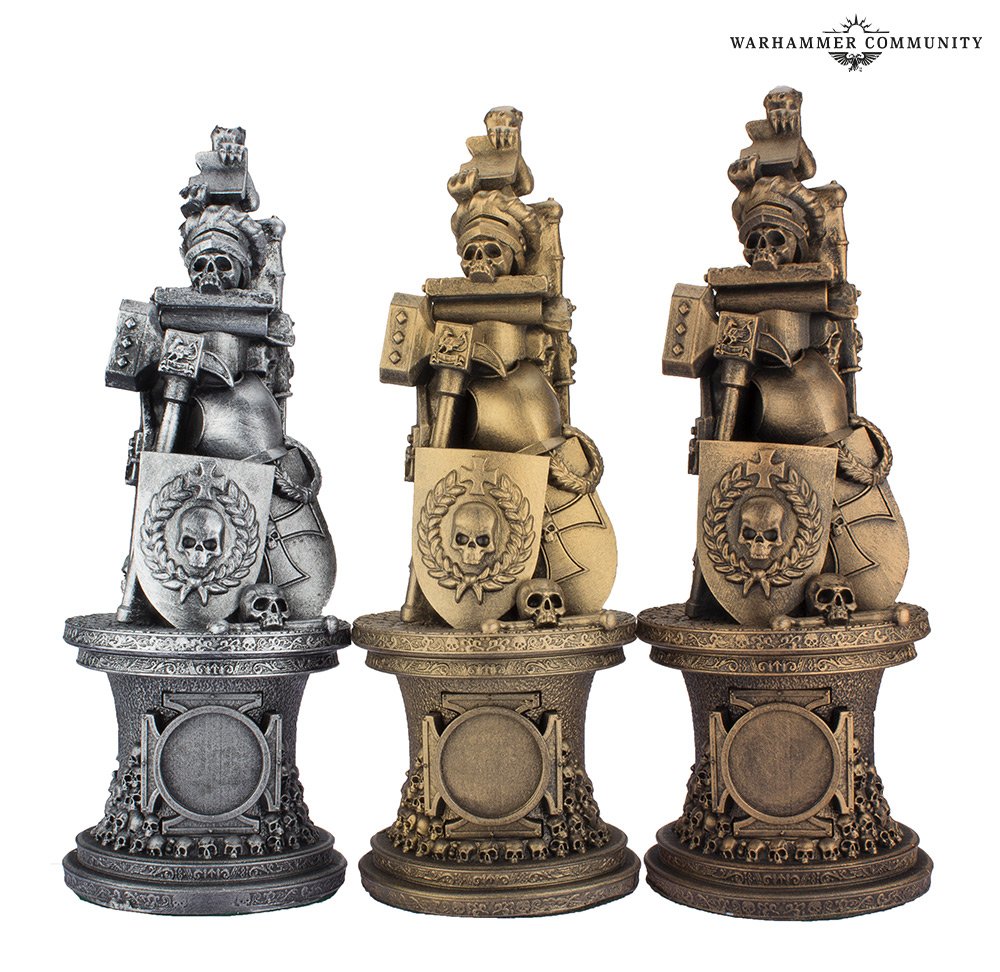 While that might seem like a pretty uh…limited scope for the categories, GW has also hinted there could be some more awards given out:
Subscribe to our newsletter!
Get Tabletop, RPG & Pop Culture news delivered directly to your inbox.
"We're also going to give out some awards on the day for awesome things we see in your submissions. These may (or may not) include awards for things like: 'Best Monster', 'Best War Machines', 'Best Scenery/Terrain', 'Best in Red', 'Best Use of Contrast Paint', or 'Best Foliage', for example. Basically, if it's great, we'll make a category for it and show it off on Parade Day."
So again, if you've got a project you've been working on you should definitely enter it. Even if you don't win-it-all, you could still end up with one of these other awards!
Details
Just remember the boards are limited to a specific size:
22 inches by 30 inches (incidentally, the size of the boards that come in the new Battlezone packs)
OR
As for the actual composition of the army and what goes on the board? That's up to you. "If it fits onto the board, it's fair game." Or as my friend likes to say about cats, "if it fits, it sits."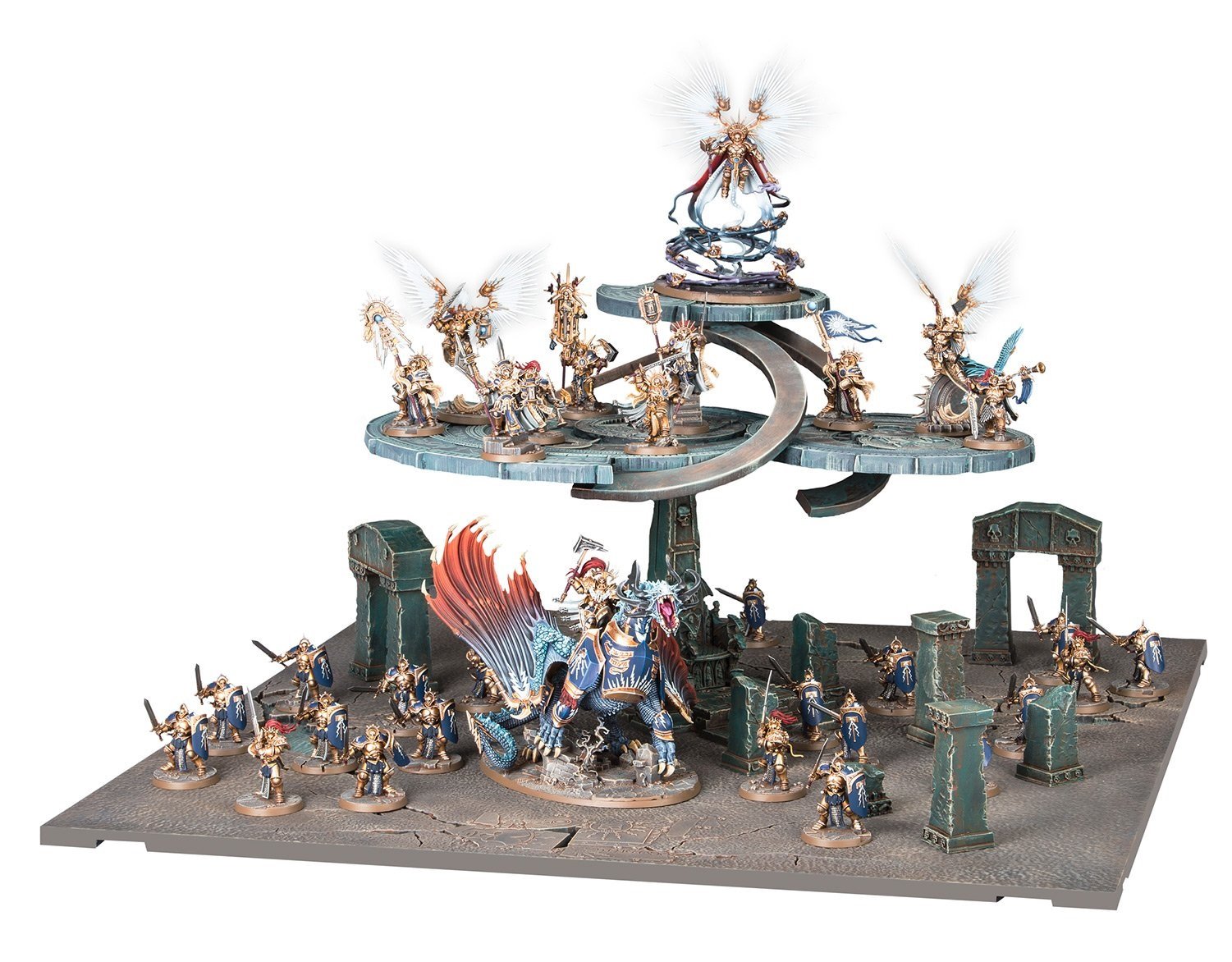 If you're looking for some more great tips and advice for your entries, check out the Warhammer Community Article. Towards the bottom they have some great recommendations for your project as well as some good general ideas to keep in mind.

Are you going to enter Armies on Parade 2020?