Mandalorian Season Two: A Closer Look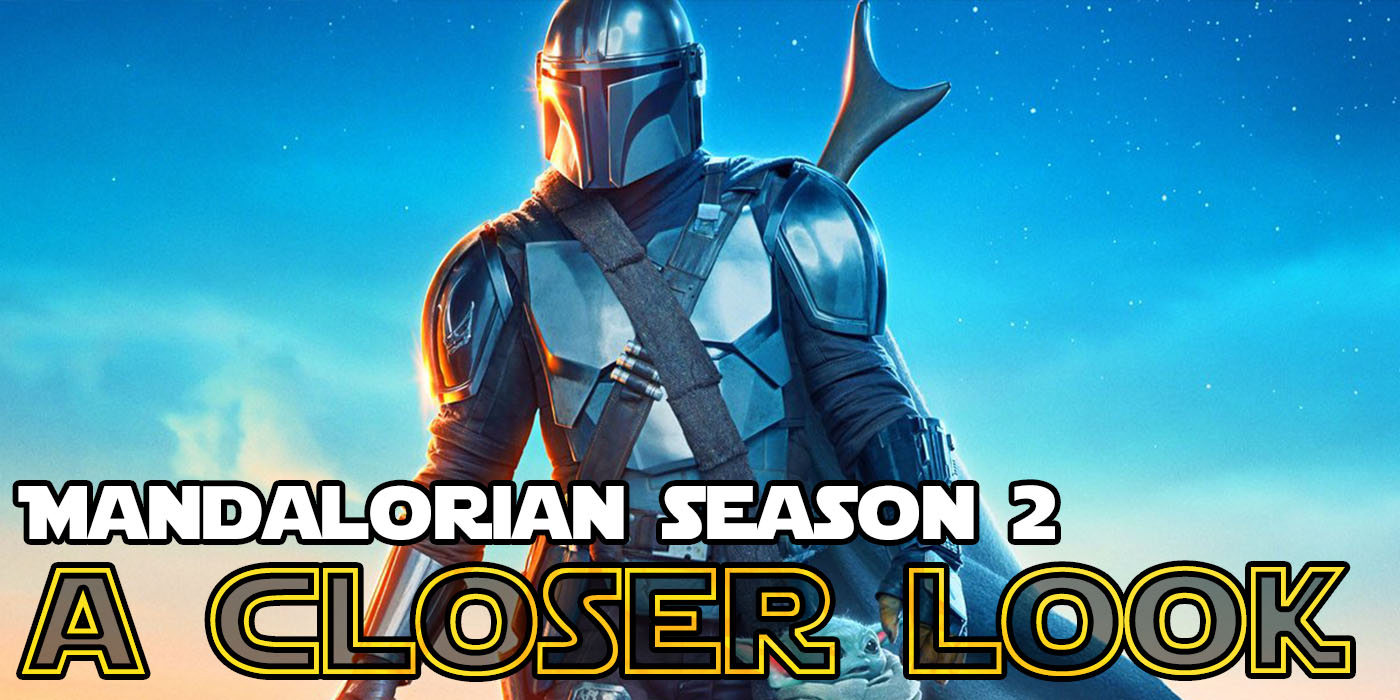 The second season of The Mandalorian comes out in just a month and we have been watching the trailer on repeat to find all of the little details and clues.
Now that we've had a good couple of days to watch and rewatch the Mandalorian Season Two trailer, we've had the opportunity to really absorb everything the trailer had for us. So with a month to go before the season premier let's watch the trailer just a few more times and speculate!
The new trailer shows two obviously new planets, one being snow covered and the other water covered. Tatooine also shows up a handful of times, but considering Greef Karga and Cara Dune stayed behind there at the end of season one, it wouldn't be a huge surprise if we periodically check in on how they're doing or if the The Mandalorian's adventures bring him back to where they are stationed. As for the other two, there are a couple of ice and water planets in Star Wars, but if I were to make a guess I'd put my money on Ilum. The planet known for kyber crystals and jedi field trips probably seems like as a good a place as any to start looking for this mystical collection of space wizards so he can deliver his Baby Yoda. As for the water planet, Mon Cala seems like an obvious answer given the couple of Quarren you can see walking around, but Kamino is also a mostly water covered planet with more ties to Mandalorians and the rumored-to-be-returning Boba Fett.
So far the rumor mill has told us that a bunch of previously established characters will be making an appearance for season two the The Mandalorian. Filling out that rumored cast is Temuera Morrison as Boba Fett, Katee Sackhoff as Bo-Katan Kryze, Timothy Olyphant as Cobb Vanth, and most notably Rosario Dawson as Ahsoka Tano. This is a great collection and one that has the potential to add a ton of depth and plot to season two, but it's left a lot of people wondering, who else? Who is that mysterious hooded woman, for example?
Some have speculated that the WWE star Sasha Banks may be portraying Sabine Wren, another notable Mandalorian from Rebels, but I don't think this is the case. Her clothing isn't vibrant enough for one. And honestly, after name dropping Ahsoka and Boba Fett, why would they chose to be coy about Sabine? A posible Ezra sighting I would understand considering his mysterious differences at the end of Rebels, but Sabine? That said, I'd love to eat my words; Sabine is one of my favorite characters and I would be elated to see her make a live action appearance. The way the mysterious hooded woman blends in and then disappears though does make me think "Space wizard." Perhaps she's a friendly force user who's in some way connected to Ahsoka.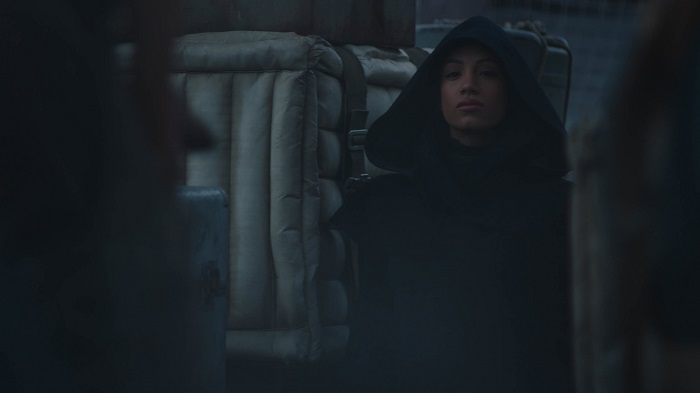 Also, the blink-and-you-miss-it Zabrak appearance at the end of the trailer made me realize how much I'd like to see some Night Sisters get involved in this whole force-baby mess. I know it's a long shot, but Dathomir is very cool and I'd thoroughly enjoy seeing it not animated.
What are you hoping to see in season two of The Mandalorian? Which little details have you noticed in the trailer and speculated wildly about? If you could add one unanounced character to the cast, who would it be? Let us know in the comments!
May the force be with you, Adventurers!