RPG Accessories: Get Official With This Licensed D&D Swag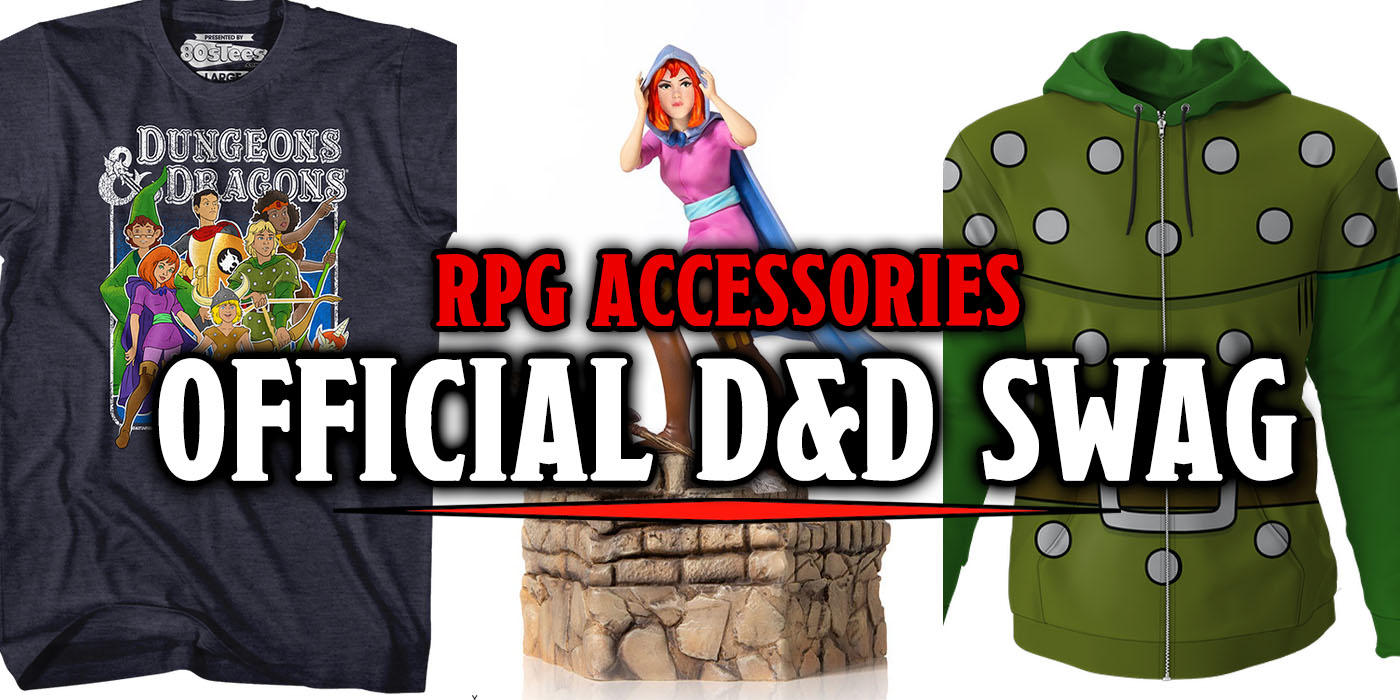 There's so much quality D&D fan-made merch out there that sometimes it can be easy to forget that there is licensed merchandise available as well.
There are many ways to show your love for the thing you love. Some people get a scene airbrushed on the side of a van, some people get an ill-thought out tattoo–if you are a little less bold, but still just as passionate, you could always buy a t-shirt. T-shirts, they're like tattoos that you can order from the internet and take off later when they need cleaning.
And that's just some of the official D&D merchandise out there that highlights the grim spectre of nostalgia that draws us all close to its warm embrace.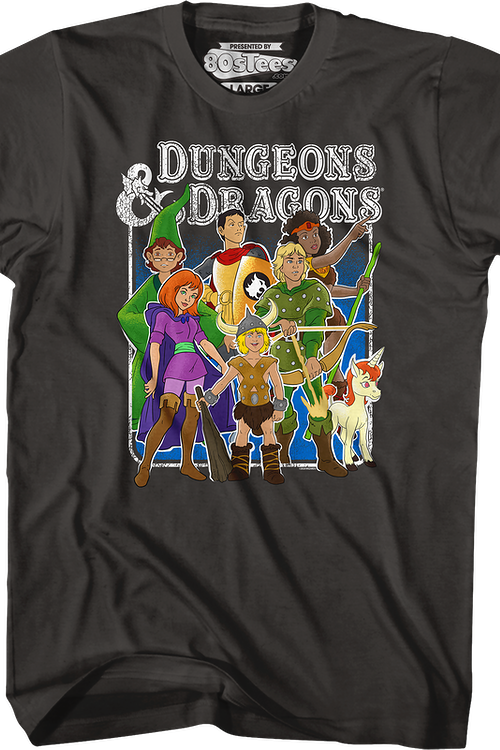 Remember the D&D cartoon? Don't answer that, I already know you do. Did you know you can still buy shirts and swag from that fantastic monstrosity? If you didn't, now you do know and that may be the most important thing you learn all day. And if you did know, do you have any of it yet?!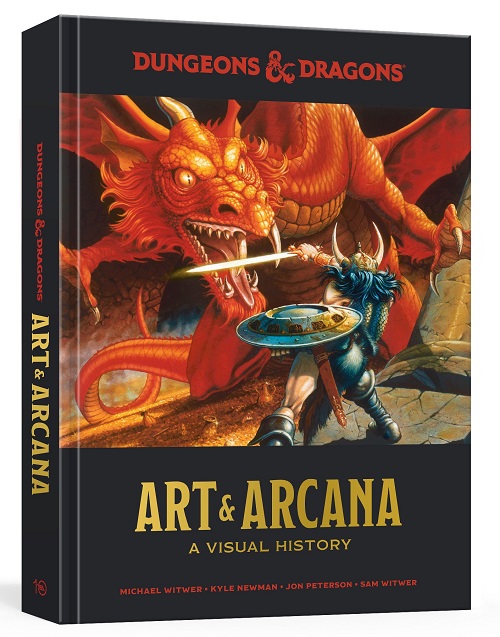 I personally love a good artbook; they've been one of my longest running collections with some Sailor Moon artbooks on my shelf that I didn't realize were old enough to be worth money until a friend started sending me links. Concept art is never not interesting to see, and full illustrations without any pesky words over them can be hard to find in other places, but artbooks do all of the hard work of collecting all of that into one convenient location. Plus, a big book like this looks awesome on a coffee table.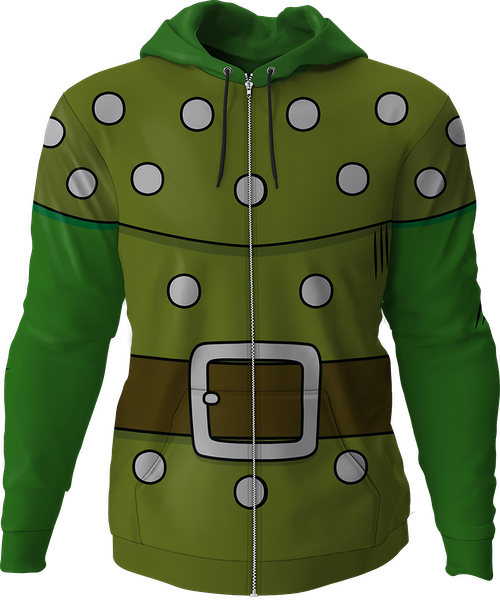 These sorts of cosplay adjacent clothing pieces that aren't really actually cosplay are my exact jam. It's not a costume to feel free to wear it literally anywhere, but you'll still feel just a little more like like an adventurer. Plus it's an everywhere appropriate kind of outfit. Renn Faire? Perfect. Convention? Costume close enough! Out in the world? Sure, it's just a hoodie, live your best life.
Subscribe to our newsletter!
Get Tabletop, RPG & Pop Culture news delivered directly to your inbox.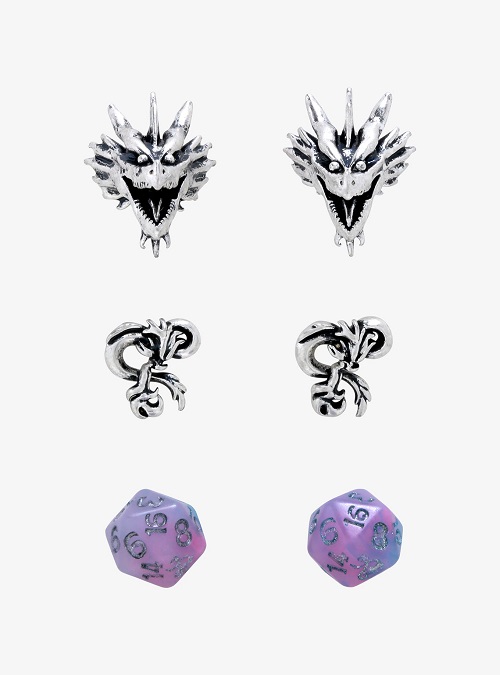 This set has three of the most quintessential visual D&D items and logos. Hot Topic has a wide variety of crowd pleasing merch either featuring dice, the ampersand or, of course, the eponymous dragons. This is probably the option with the most blanket and universal pieces of merchandise between D&D and Critical Role.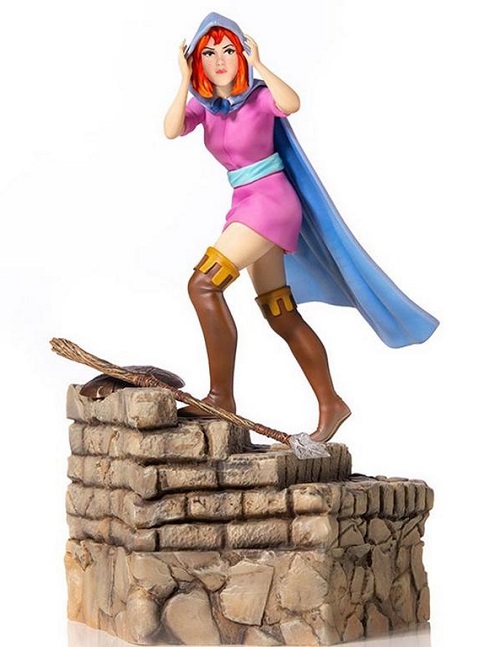 Coming back around the D&D animated series, this statue is a great way to merge a D&D collection with art. You can be an adult who buys cool art based on 80s cartoons and then displays it prominently. Really though, this pieces isn't as expensive as you may think, making it a really reasonable way to add a little fandom to your residence.
Do you have any officially licensed D&D merch? Which is your favorite? Are any on your wish-list? Let us know in the comments!
Happy Adventuring!