Star Wars: 2 1/2 Foot Long Razor Crest Lands on HasLab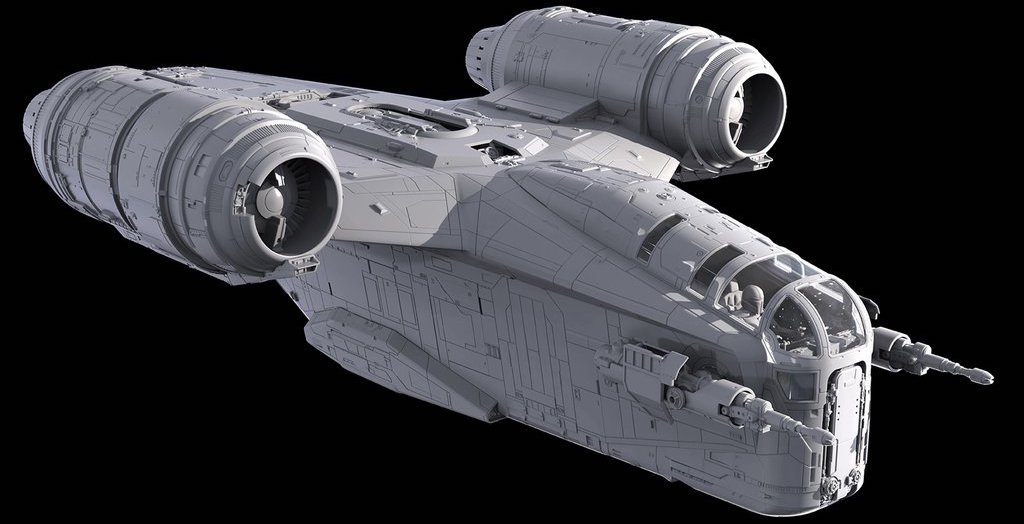 Mando's ship may not be as adorable as Baby Yoda, but it makes an awesome collectible.
The majority of the Star Wars collectibles that went up for pre-order during PulseCon this weekend sold out instantly. Last I checked, you can still order the Black Series Heroes of Endor Boxed Set and some of the new Vintage Collection figs… oh, and this 30″ long, super detailed Razor Crest with a limited edition Mandalorian fig.
The first HasLab project was a massive recreation of Jabba's sail barge, the Khetanna.  They've followed up with pitches for full sized Cookie Monster (failed, sadly), Unicron, a Sentinel from X-Men, and HeroQuest. With the platform proven, it was time to return to Star Wars.
After the success of the Barge, the team spent some time thinking about the best product to follow up. We thought about dipping back into the Original Trilogy or maybe making something from the latest movie entertainment. But time and again we came back to something that was right there, on our TV, tablet, and laptop screens. Star Wars: The Mandalorian introduced a ship that quickly became an iconic part of The Mandalorian lore. It already has more Star Wars screen time than any ship besides the Millennium Falconand was the centerpiece of some of the most memorable scenes in the series.
The more we talked about it, the more we appreciated the arc of that story. So much of The Mandalorian is inspired by the original Star Wars trilogy, and choosing something from the series resembles a passing of the torch: from classic to new, from movies to streaming, and from one designer to another.
The Hasbro Star Wars team wants to make a Vintage Scale Razor Crest, and we want to do it justice. With your help, we can.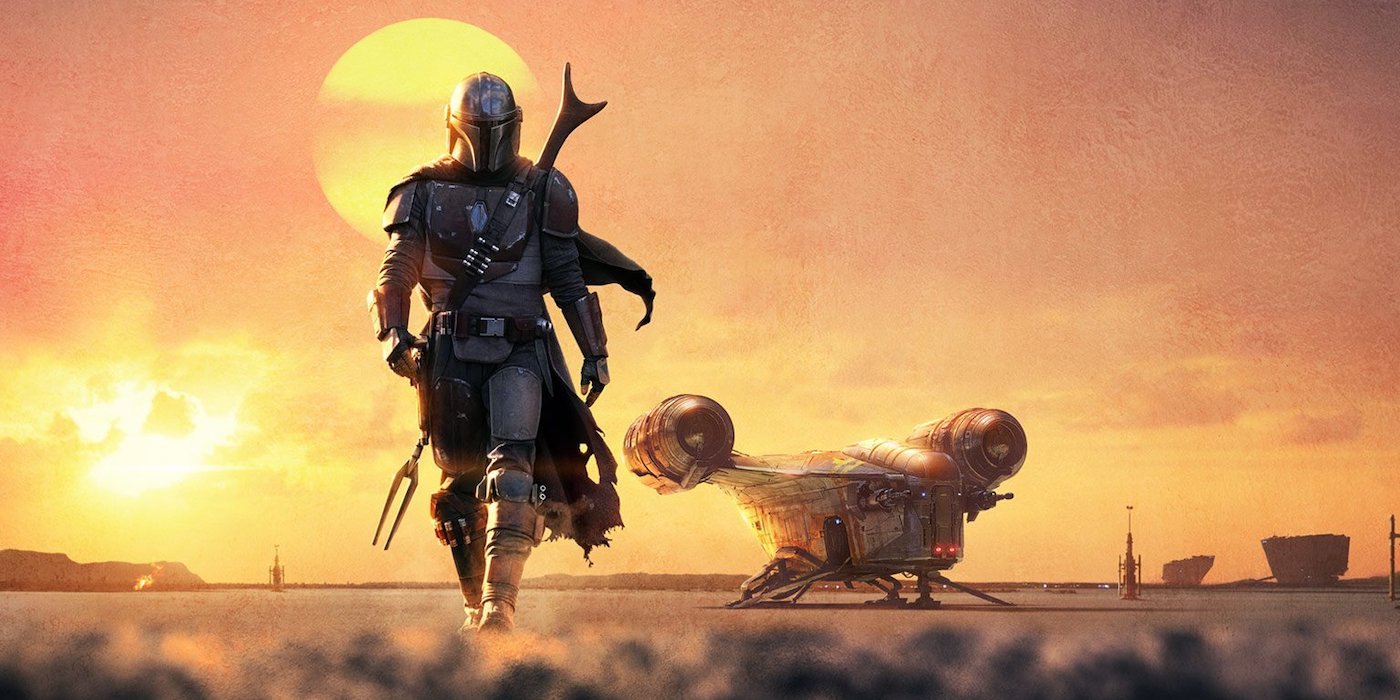 Vintage Collection Razor Crest – $349.99
Star Wars: The Vintage Collection Razor Crest vehicle
3.75-Inch The Mandalorian Figure in Beskar armor with a one-of-a-kind soft goods cape
This crowdfund project will run until November 9th, 2020
The project will begin shipping around Fall 2021.

This is one of largest Vintage Collection ship to date – it's 30 inches long (with the main cannons), 20 inches wide, and 10.5 inches tall when it's sitting on the landing gear. The ship is fully compatible with 3.75″ vintage scale figs, just like the Khetanna. They've packed in a ton of more details this time.
The cockpit opens to reveal a fully detailed interior with three seats that fit Vintage Collection figures
Detachable engines and removeable hull panels
A weapons locker with included, removeable, show-inspired weapons accessories
A carbon freezing chamber and cargo hold with cargo netting
Opening rear and side doors and lowering ramps
Removeable landing gear
Bunk area with space for a figure to hide
There are also another set of features that will be added when 10k orders are met – there are 42 days to go, it's a safe bet to say that will happen. We've ordered one for the BoLS office, so there will be an unboxing when it arrives next year.
Subscribe to our newsletter!
Get Tabletop, RPG & Pop Culture news delivered directly to your inbox.