The Bell Tolls for Dame Diana Rigg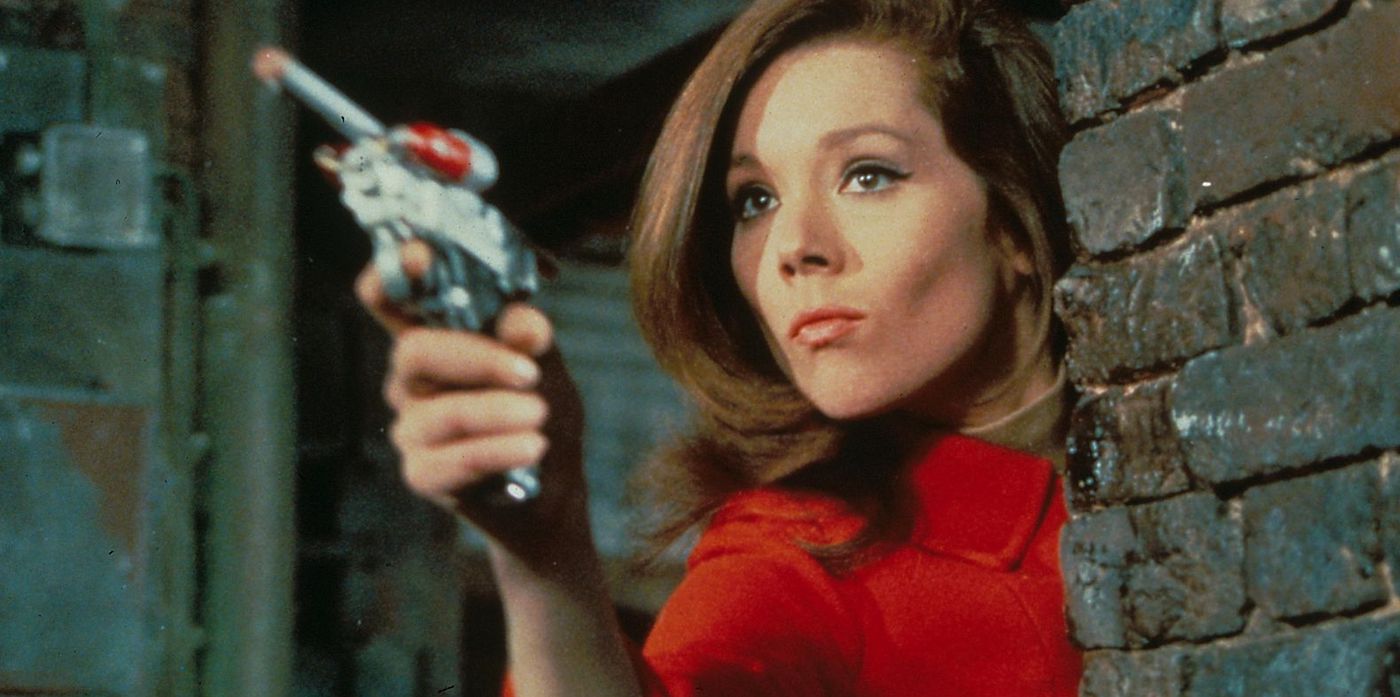 The award-winning actress known for her roles in The Avengers, Her Majesty's Secret Service, and Game of Thrones has passed. She was 82.

Enid Diana Elizabeth Rigg was born in 1938. Due to her father's work as a railway engineer the she spent her childhood in India, and picked up Hindi as a second language. She attended the Royal Academy of Dramatic Art and made her debut at the 1957 York Festival. She joined the Royal Shakespeare Company, playing several roles including Cordelia in a touring production of King Lear.
Her big break came after an audition to play John Steed's companion in The Avengers. Her time as cat-suit aficionado Emma Peel brought her international acclaim and she became an icon of the swinging '60s and the growing feminist movement. During her tenure, she fought for equal pay after discovering the cameramen were making more than she was as a lead actor. Years after the show went off air she admitted she had no idea what the show and Emma would mean to people.
"We had no idea it would be defining. It was nose to the grindstone – working all hours that God gave."
She didn't leave the stage, in between shoots she traveled to be Regan to Olivier's Lear. Eventually, the lack of privacy that came TV fame wore her down and she left The Avengers after two years. Like her predecessor, Honor Blackman (Pussy Galore), she made the jump to Bond in Her Majesty's Secret Service with George Lazenby. Her character, Tracy Bond, is the only Bond girl (so far) that managed to get the spy to settle down (for a short time). She followed up that role with the campy horror Theatre of Blood – as Vincent Price's daughter.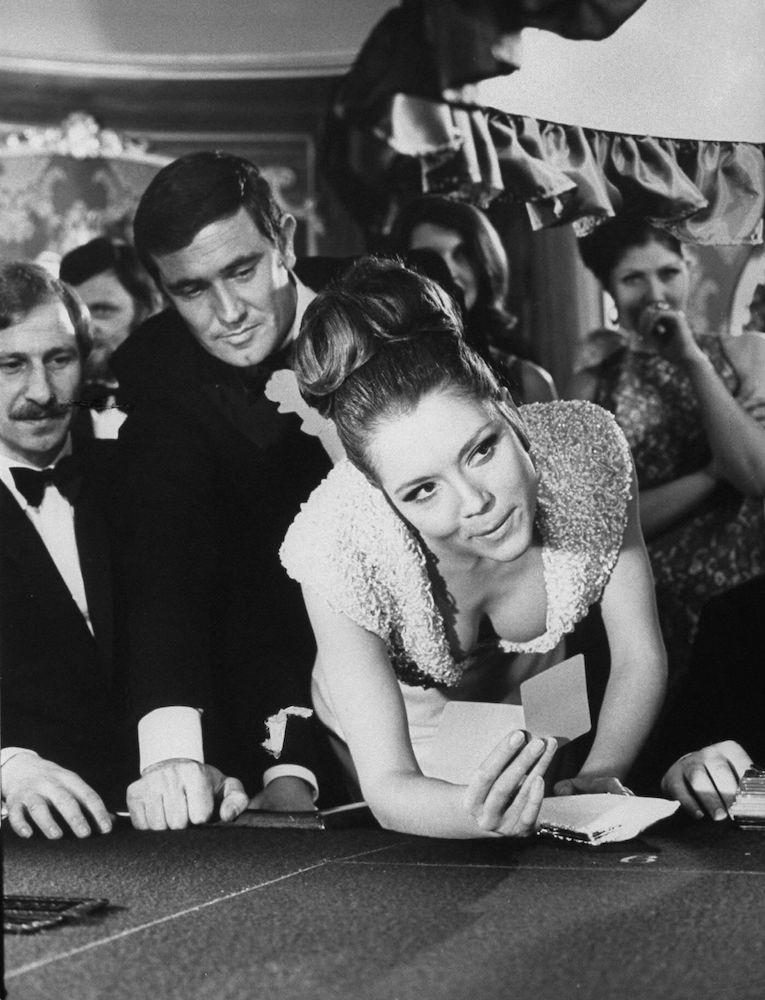 She returned to the stage in the early 1970s and never really left – garnering Tony nominations for several roles and picking one up for her performance in the title role of  Medea. She worked with Anthony Hopkins on several occasions – including a production of Macbeth. Her selection of productions ranged from Shakespeare to Tennessee Williams and Anton Chekhov.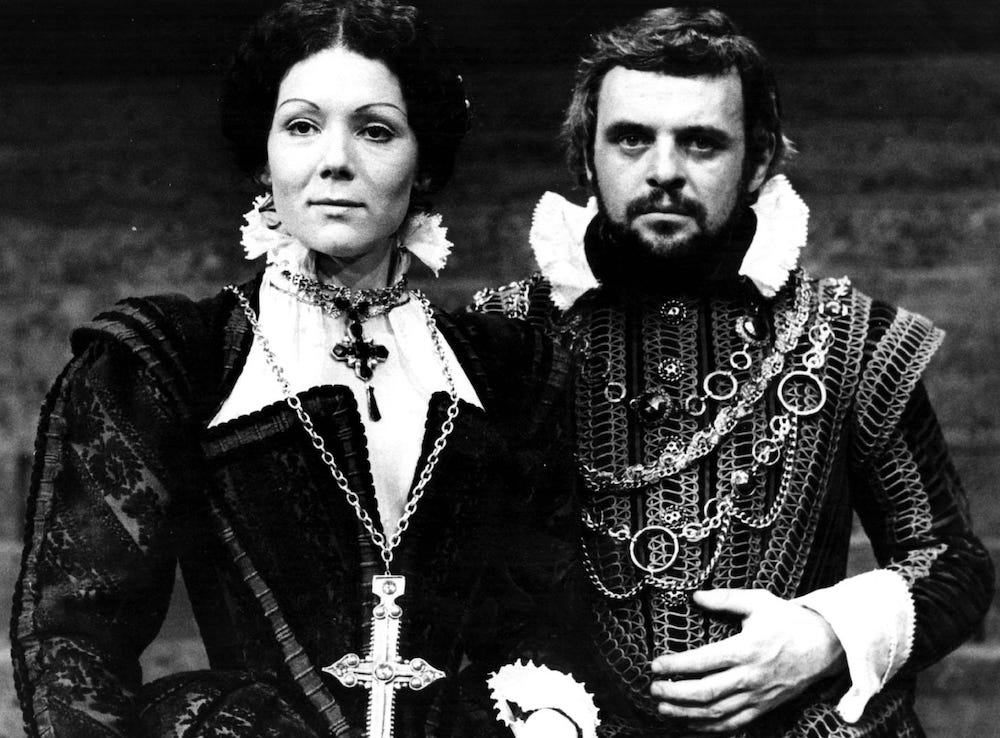 Subscribe to our newsletter!
Get Tabletop, RPG & Pop Culture news delivered directly to your inbox.
Rigg has appeared in a number of television roles post Avengers, as well. These toles are likely where most folks recognize her from. She was awarded a BAFTA for her performance the BBC drama Mother Love and an Emmy for her role as Mrs. Danvers in Daphne du Maurier's Rebecca. Mark Gatiss wrote a Doctor Who episode just for her.
She joined the Game of Thrones cast when she was in her 70s – along with a host of distinguished British actors – as the unforgettable Olenna Tyrell. It was one of her final projects. She worked until shortly before her death, appearing in the most recent remake of All Creatures Great And Small.
She was a master at playing powerful, steel nerved women that hid behind beautiful masks of gentility – and with a great sense of humor. She was one of a kind and she will be sorely missed.