ToyLand: New 'Dune' Collectibles On the Way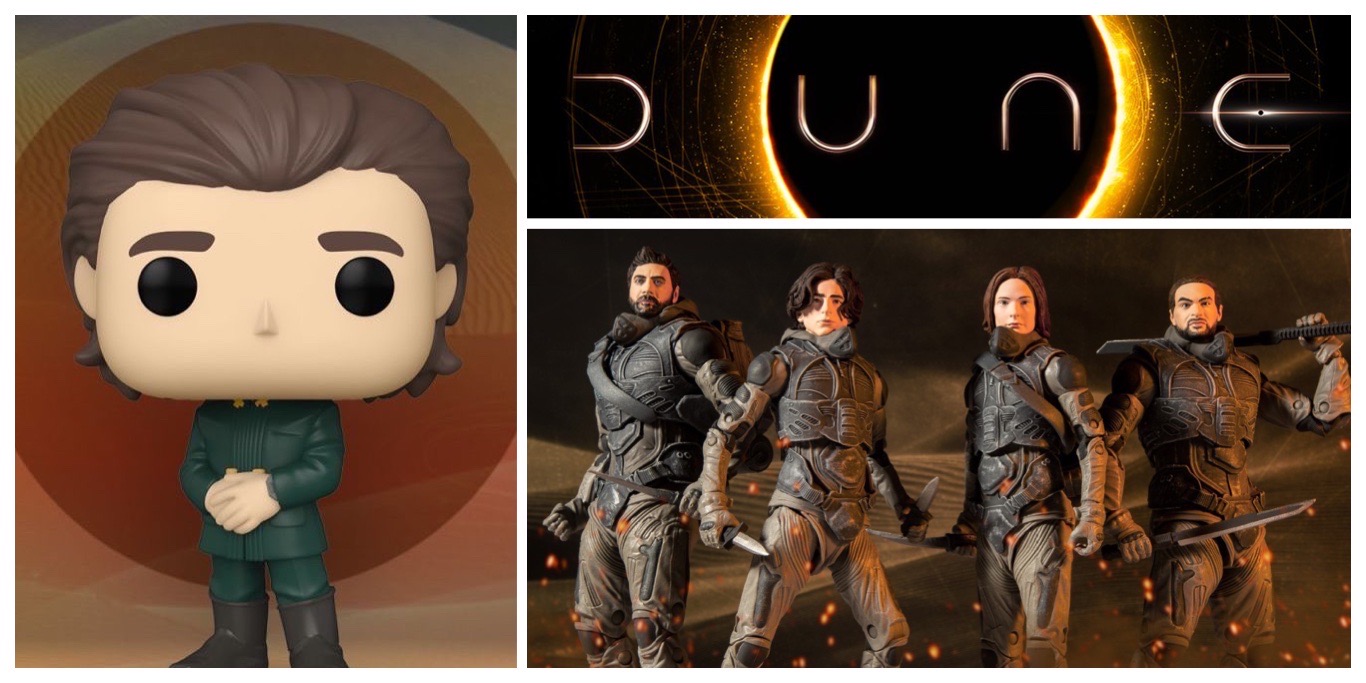 Add Villeneuve's Arrakis to your collection – previews of the first Dune figs from Funko and McFarlane are here.
Articulated 7″ figs from Macfarlane – Stilgar, Paul Atreides, Lady Jessica, and Duncan Idaho. No price on these just yet, but I'm expecting $20-25 each. They are part of a Build-A-Figure set (each will come with a part to build another fig) that will be released in the next few months. I'm liking the accessories but am not feeling some of these face sculpts, but these are at a lower price point for mass market. For that, they are decent. Expect more to be announced – I'm betting we'll get Leto and Gurney in the armor seen in the trailer and some more Fremen characters.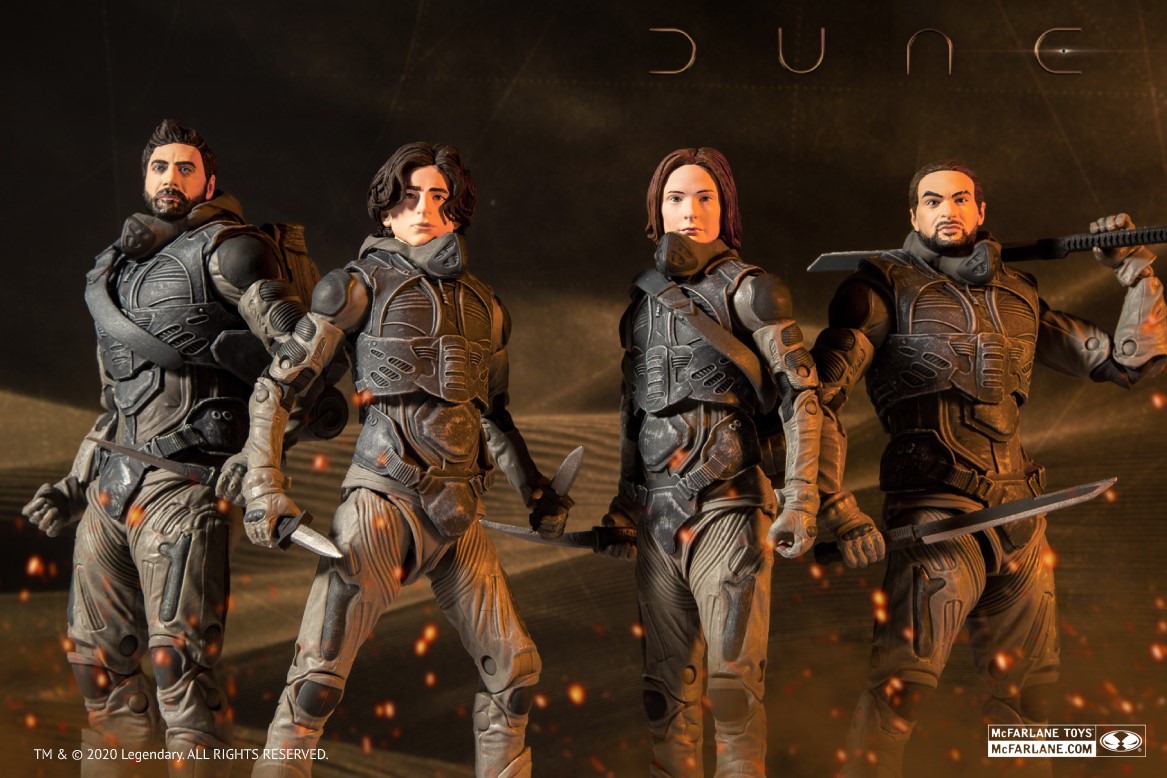 This collection from Funko includes Paul Atreides, Princess Irulan (I'm assuming), Duke Leto Atreides, the Beast Rabban, and Duncan Idaho. The collection includes one limited chase (Paul in a stillsuit with moisture mask) and a Target exclusive (Paul in his House Atreides uniform). These are all the standard $10.99 each and will also be out this fall.
If you want to cover all of your bases, you can still find the 1984 Dune POP!s online.