ToyLand: New Robocop Fig and ED-209 Kit – Stairs Not Included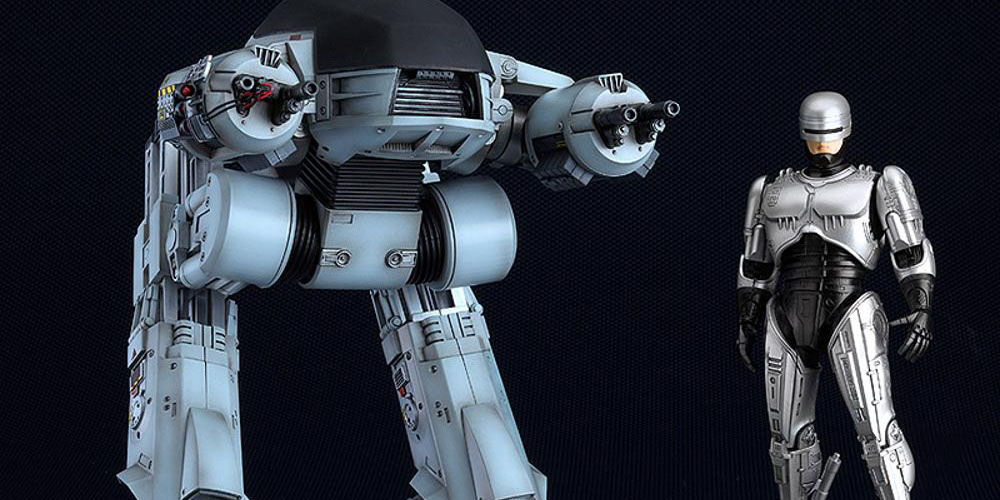 Bring the cyborg vs robot fight to your desk with this 6.6 inch scale Robocop fig and ED-209 model kit.
This scaled pair (each sold separately) are from Goodsmile Company. Both are fully articulated so you can create a wide range of poses and secenes.  Robocop is a metal build that has zinc alloy armor, a leg holster, two helmet, chest piece, and mouth options plus multiple weapons. ED-209 joints, pistons and slide rails are all articulated and preassembled to make building the model easy.
You could totally use these two to create a stop-motion remake of the scene if you wanted to – just needs a set and a Ronny Cox stand in.
Hagane Works Robocop –

~ $125.00
Pre-orders are open now, they close on October 1st
The figure stands 17cm (6.6 inches) tall and is fully articulated. Zinc alloy is utilized in the chest and legs. The holster in his leg can be opened and closed, and his Auto 9 can be stored inside.
Three face parts including an expression with a closed mouth, a expression as though warning his adversaries and an anguished expression are all included. Damaged head and chest parts are included as well. Open hands, closed hands, hands for holding his gun and a Terminal Strip hand are included. The Cobra Assault Cannon is included as well. The figure also comes with a display stand with storage space for the optional parts.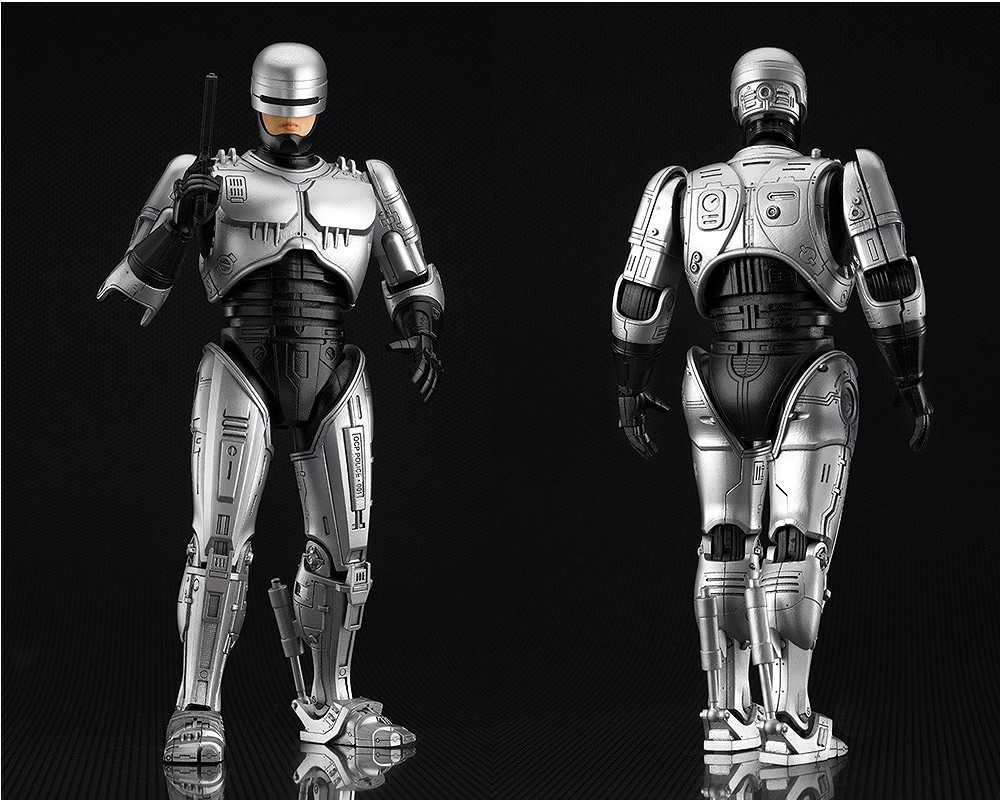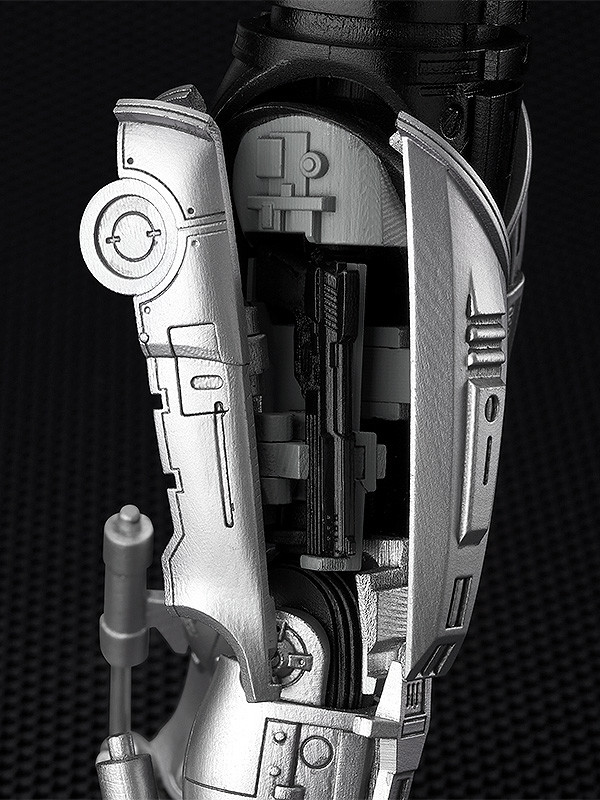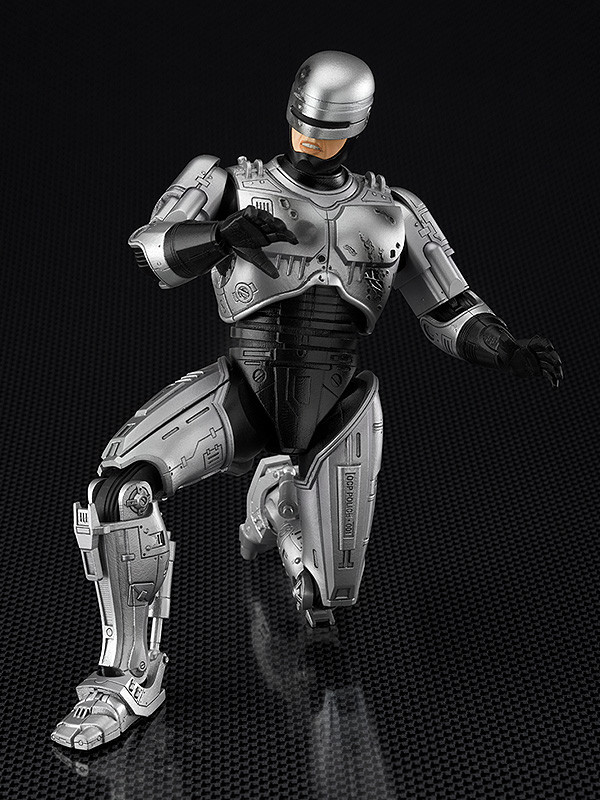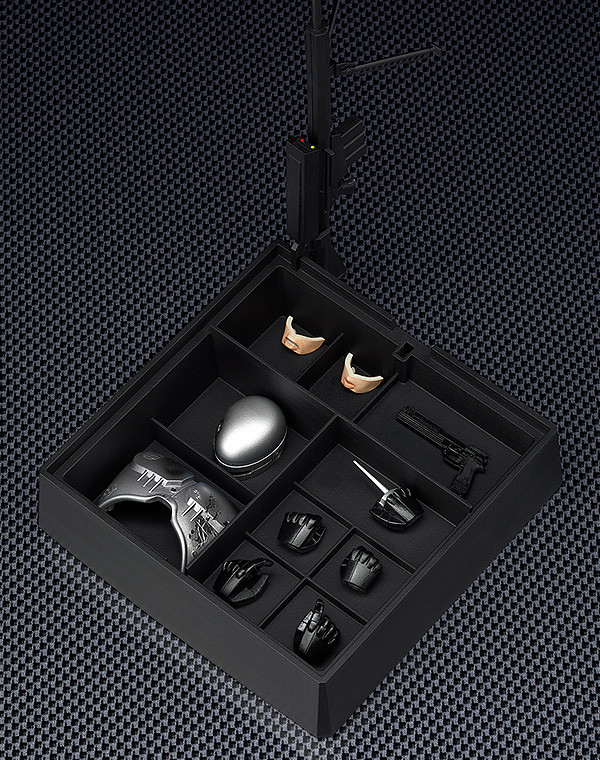 Moderoid ED-209 Model Kit – ~ $89.99
Pre-orders are open now, they close on October 1st
From the movie "ROBOCOP" comes a MODEROID plastic model of ED-209, the peacekeeping machine created by Omni Consumer Products. The model stands at around 20cm tall when completed. Its joints, pistons and slide rails are all articulated, allowing you recreated intimidating poses and comical poses alike.
The model kit is made of PS and ABS plastic with POM and PE used for some joints and features runners separated into four colors (light gray, silver, medium gray, dark gray). Wires have been used to recreate the cables connecting to its arms. Water-slide decals are included for further detailing. Preassembled joints are included, making the model easy to pose.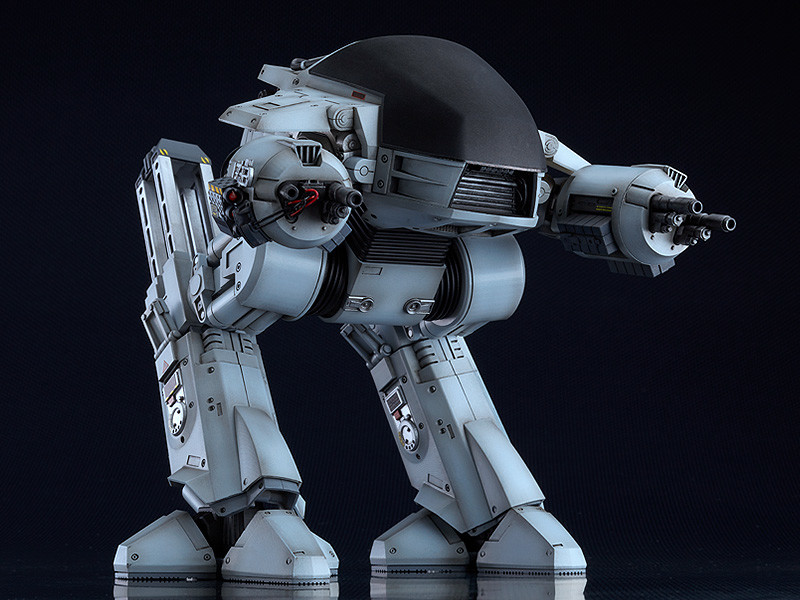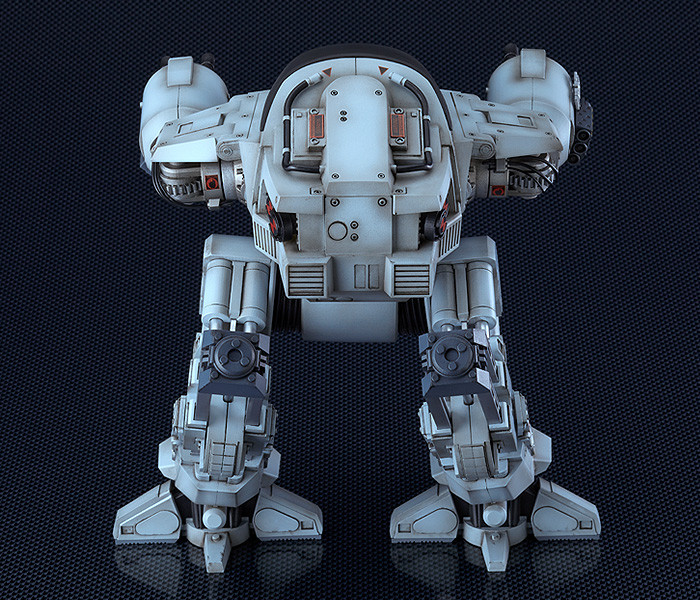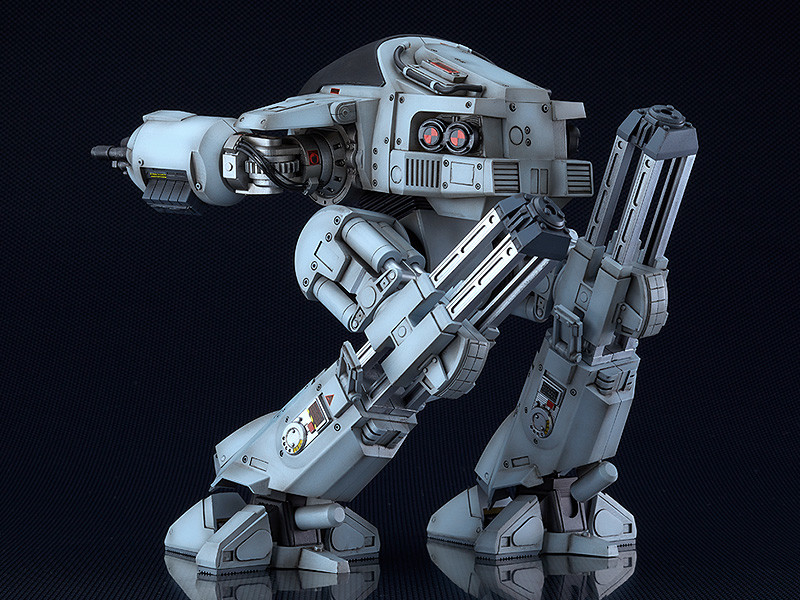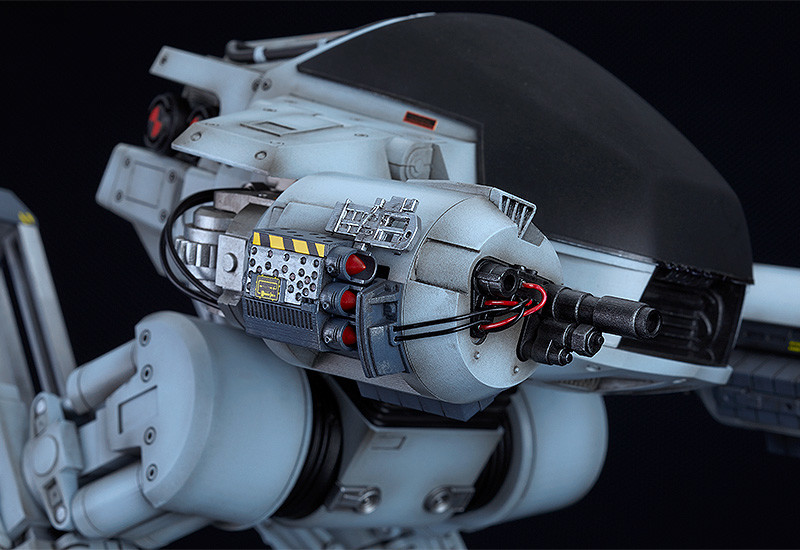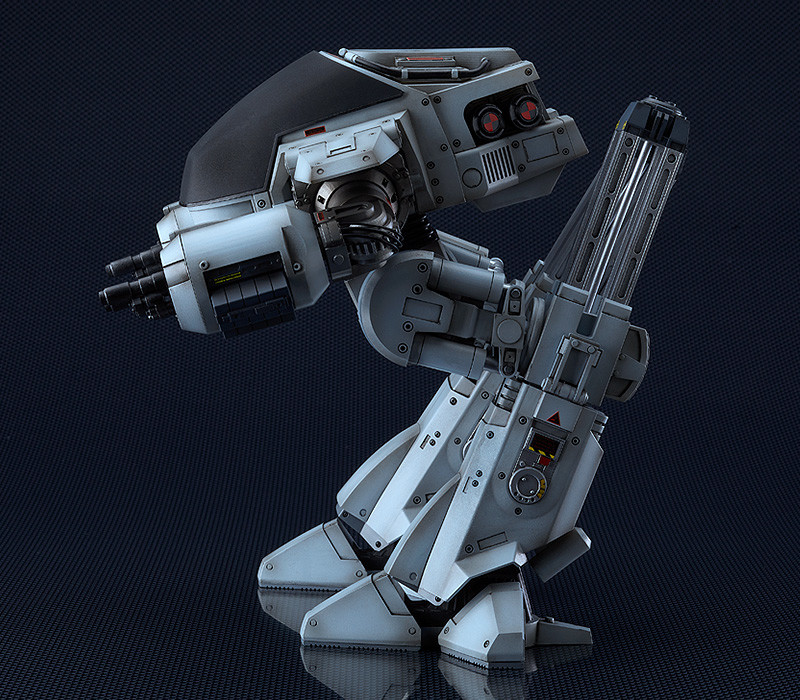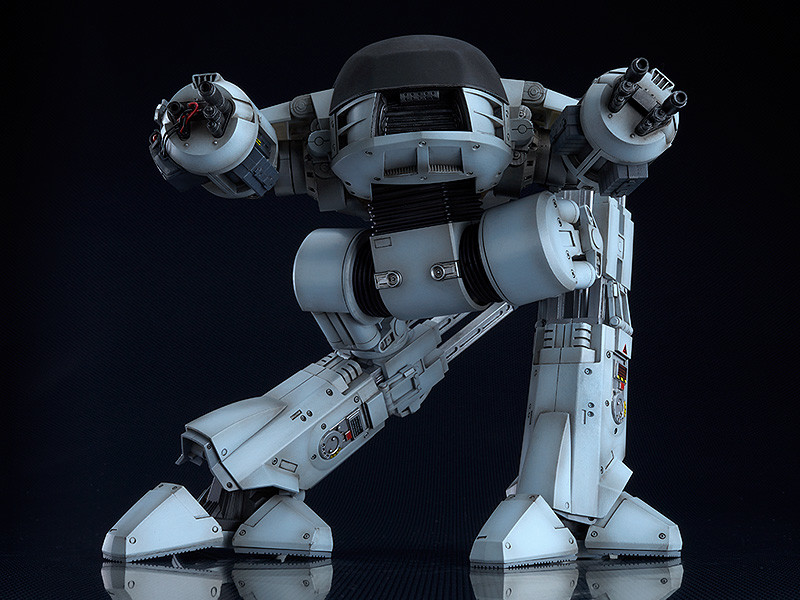 Subscribe to our newsletter!
Get Tabletop, RPG & Pop Culture news delivered directly to your inbox.