Kick in the Reanimation Protocols. The next Necron book is on the way and they have some tricks up their metal sleeves!
It's the first Codex of the new edition – Necrons are back and looking MEAN in 9th!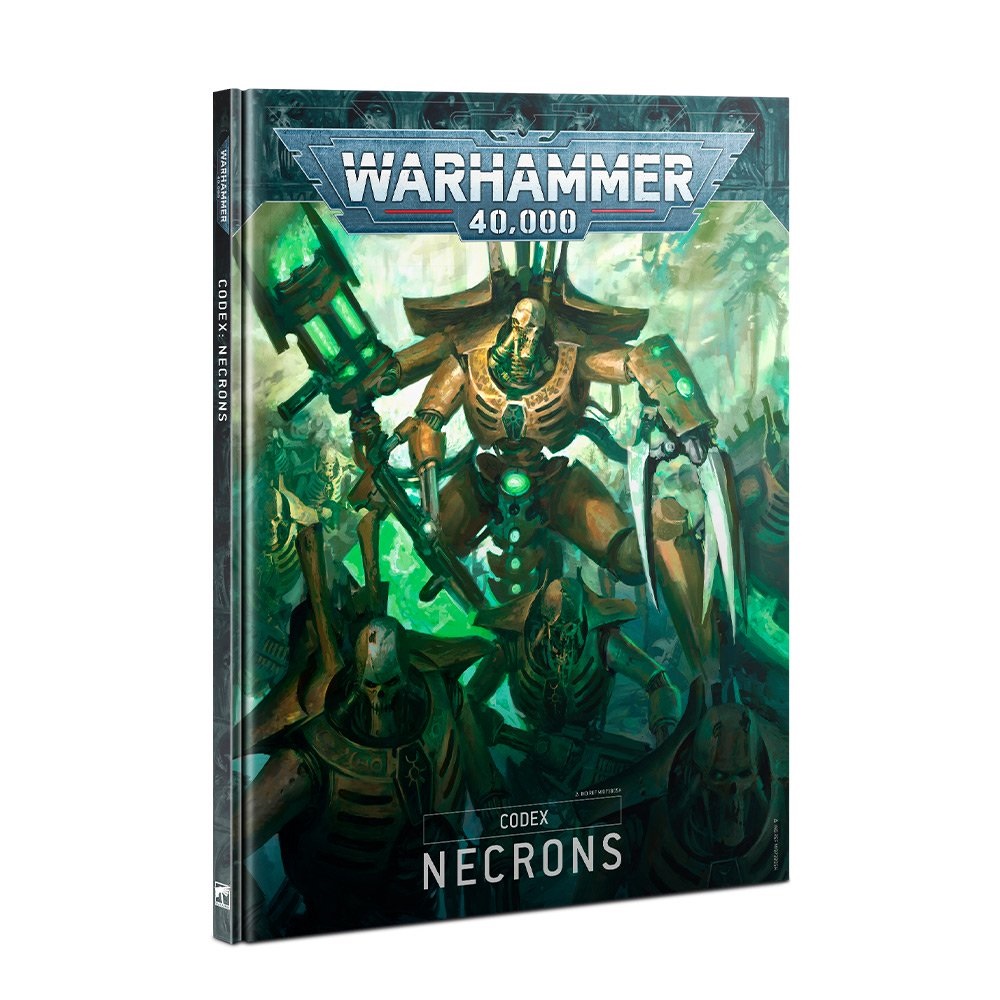 The new codex is coming in October and it will be the first of many. It's packed full of new lore, rules, and much more. It's going to be a test to see how well other armies are going to stack-up against what is feeling like a Marine Juggernaut right now. Will it past the test? These preliminary rules are looking positive.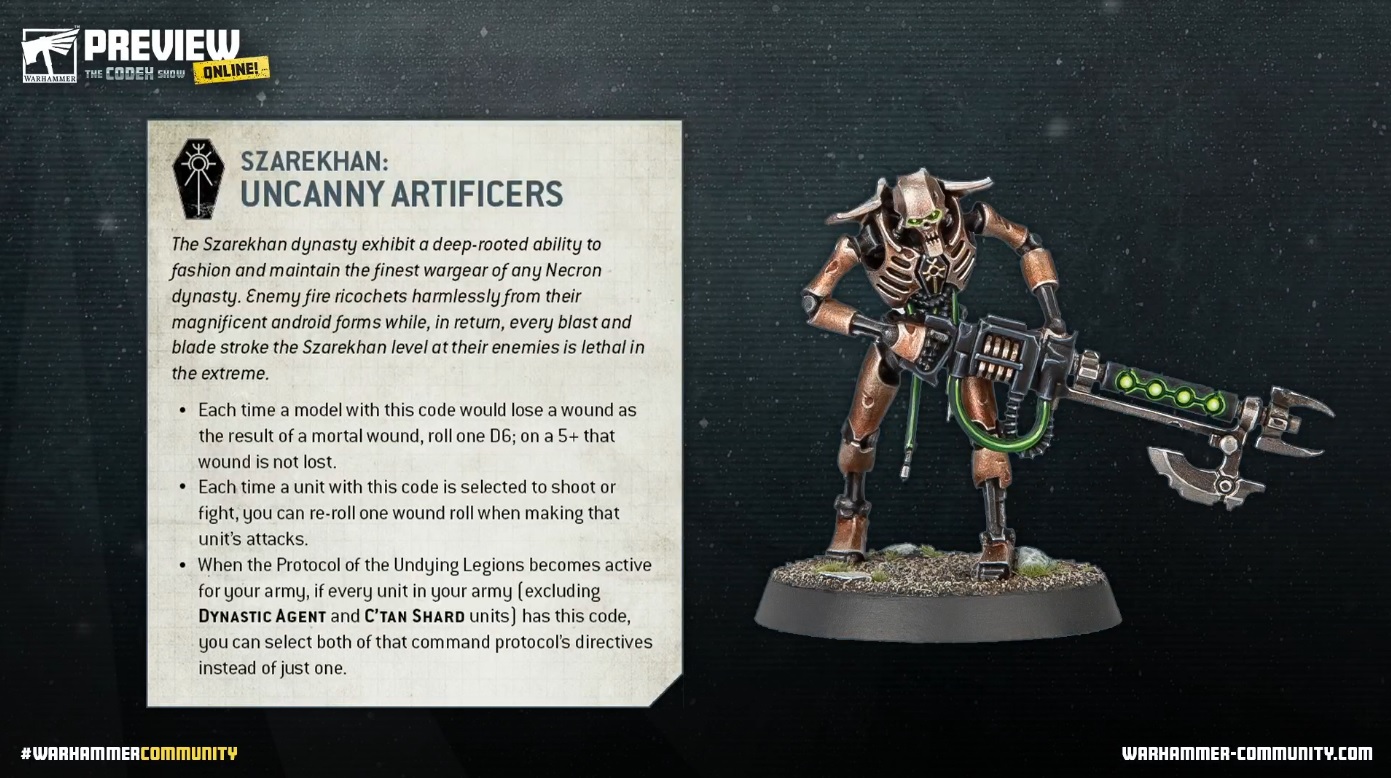 The new Szarekhan Dynasty rules seem solid. This is the army of the Silent King so I'd hope that it'd be prepared for a fight! A 5+ "Feel No Pain" and a free re-roll to wound? That's almost enough to make a Salamander Space Marine a little jealous. And it doesn't stop there…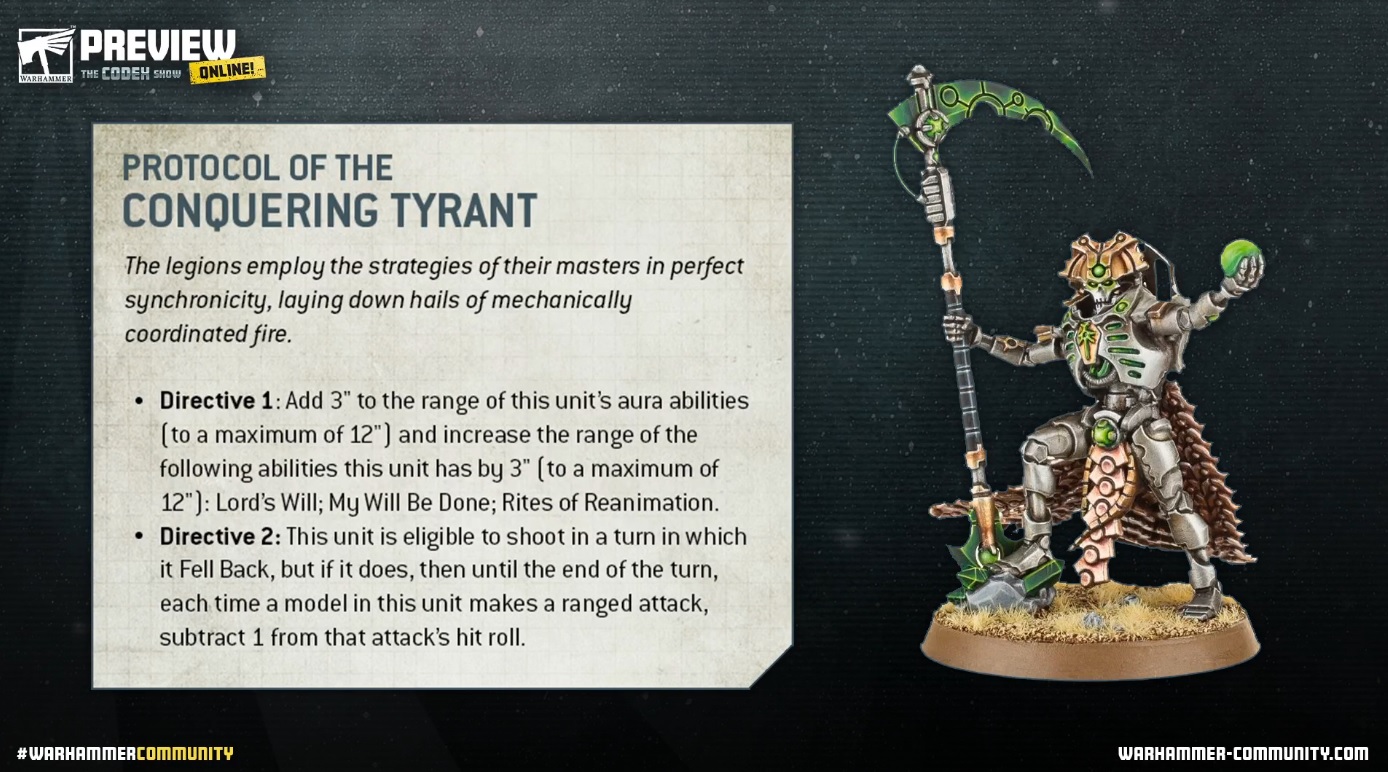 These new Directives sound pretty interesting. If my understanding is correct, there are 6 protocols that give your army some extra flexibility on the tabletop. Based on which protocol options and the order you pick before the game, they then activate similar to Space Marines Combat Doctrines. Each protocol has two directives like the example above and you can choose which one activates.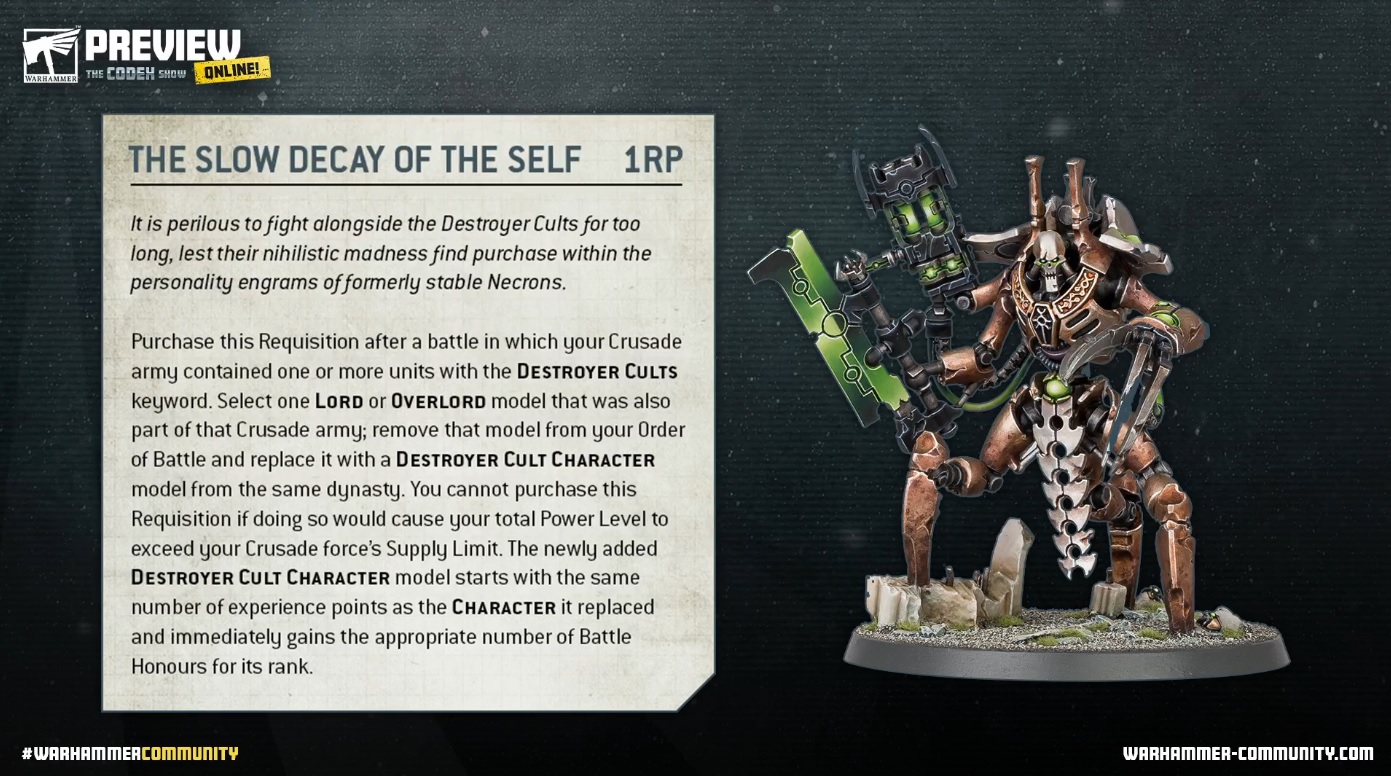 And we also know that the Necron's new codex will have a TON of rules for the Crusade playstyle. The example above allows for a Destroyer Cult Character to get added to your army!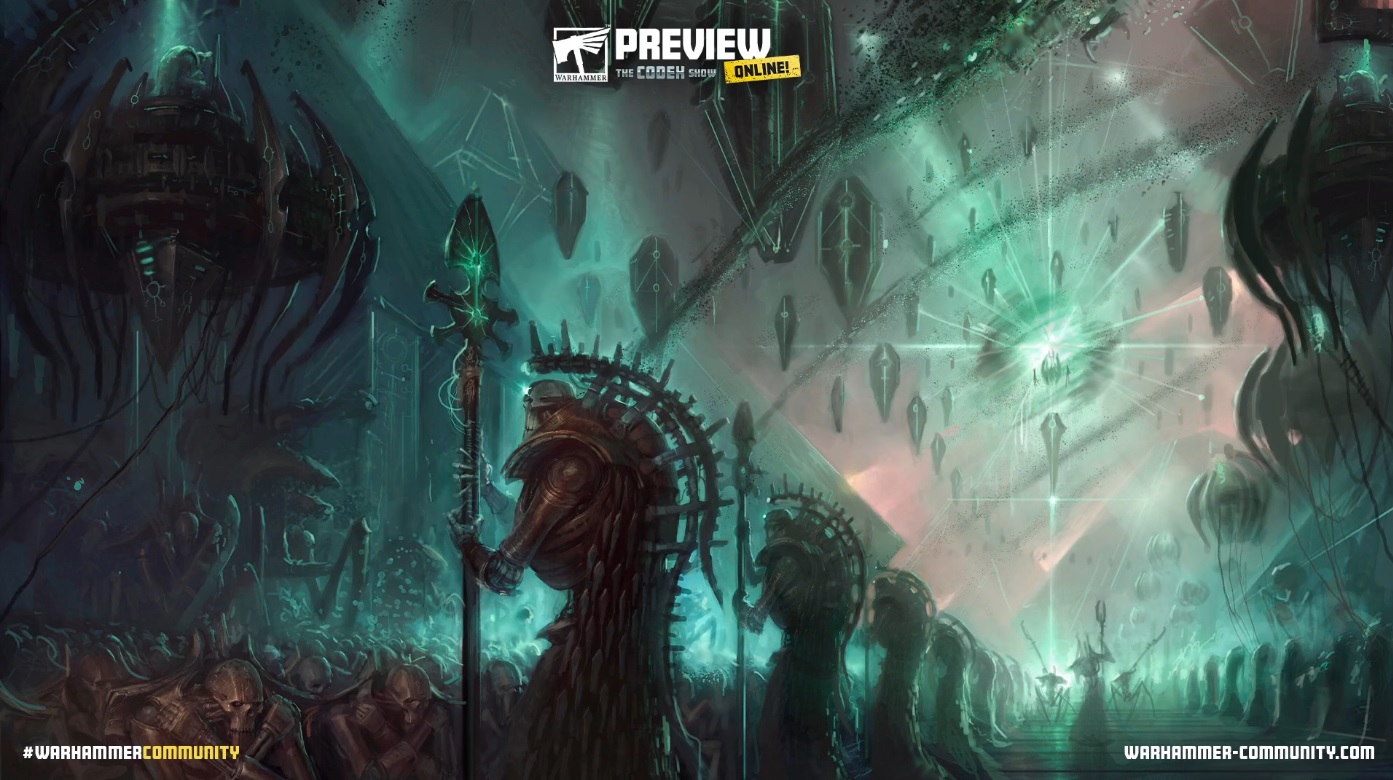 Lore-wise, it's packed with a TON of new info that we're not going to spoil here. Just get ready for some major revelations about the Silent King in particular as this lore really explores the "new" Necron Dynasty.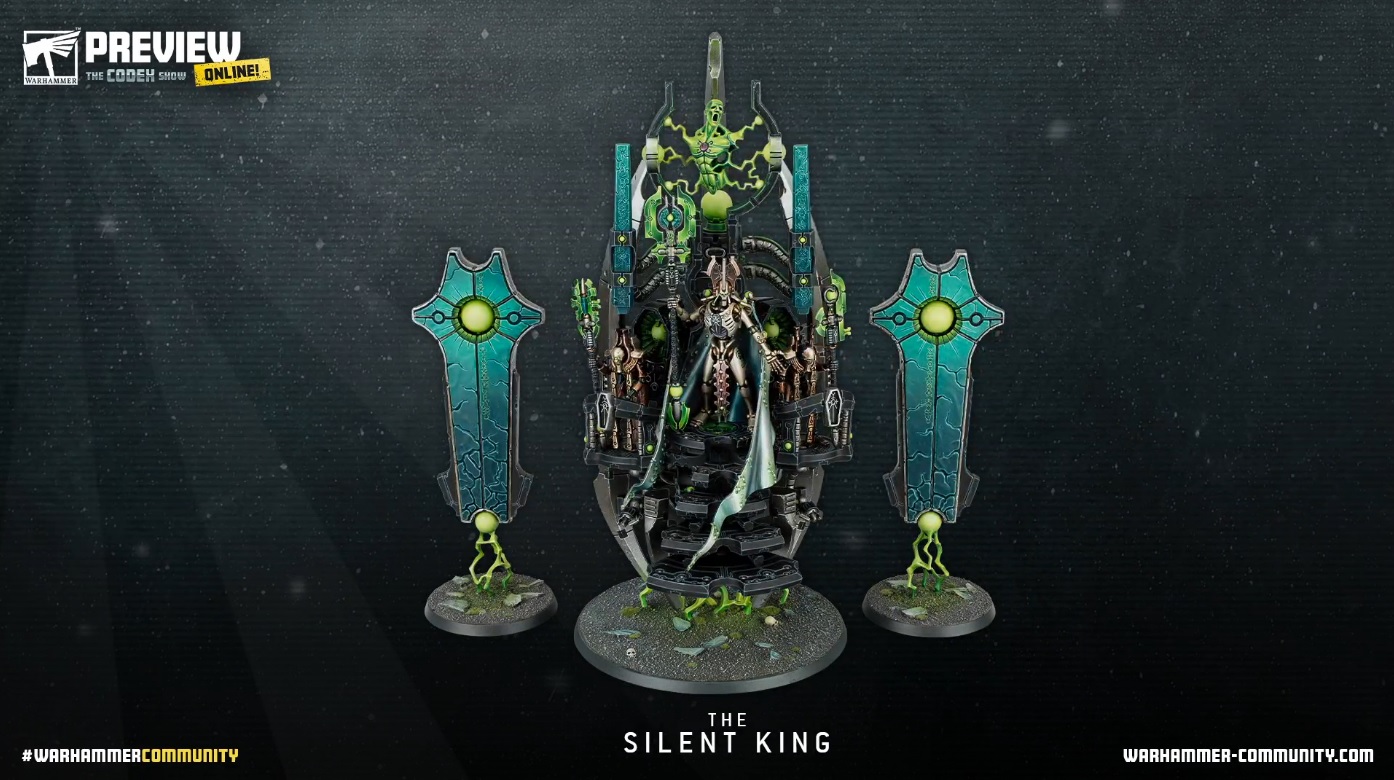 Hail to the king, baby.
It's been a PACKED day for the reveals. What's been your favorite Necron reveal so far?