Holy crap. It's real. And there are THREE of them. Say hello to the Storm Speeder.
Late last year we got that infamous Blurry Pic. You know the one: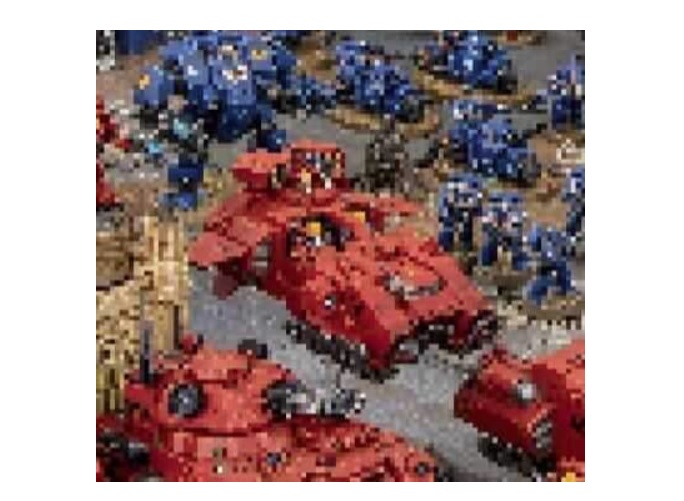 We couldn't believe it – was it real? Was it a hoax? Turns out, yep…it's real: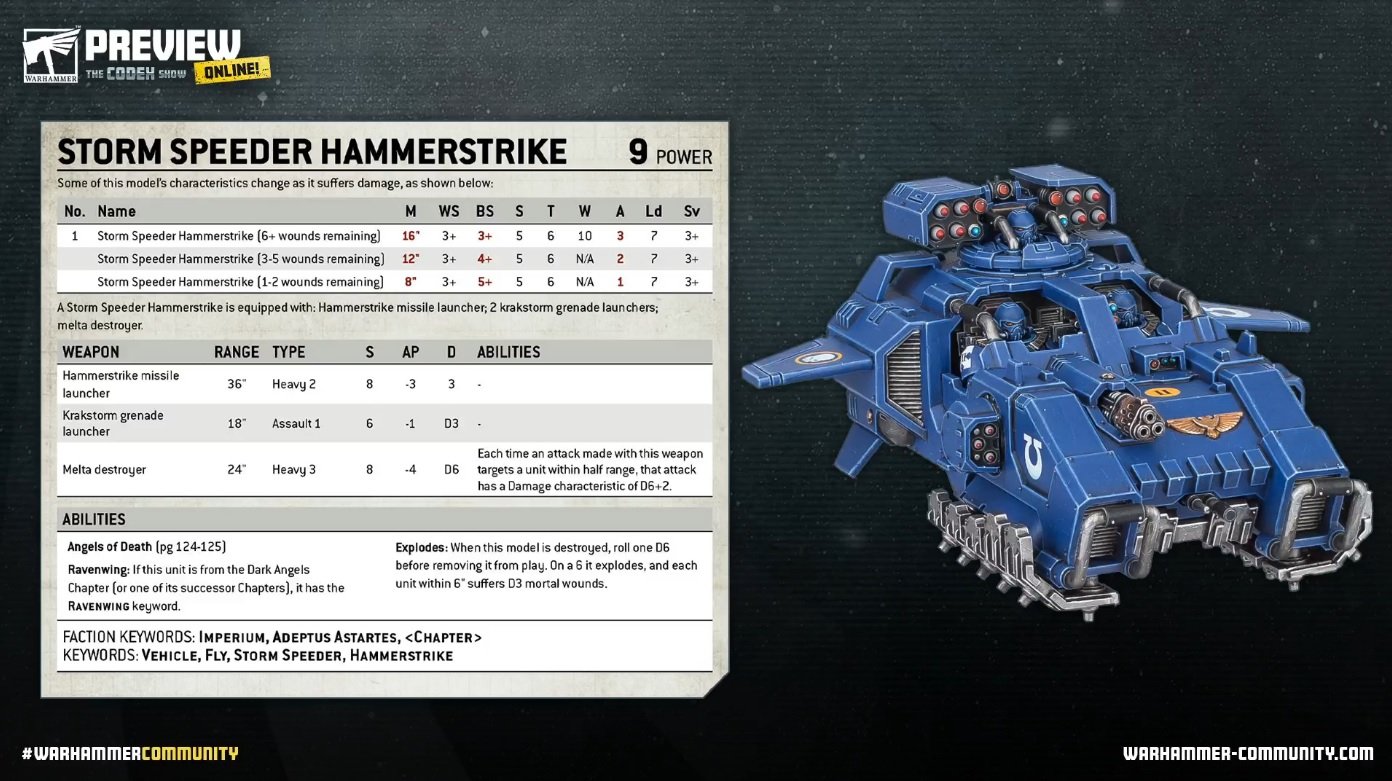 And that's just ONE variant!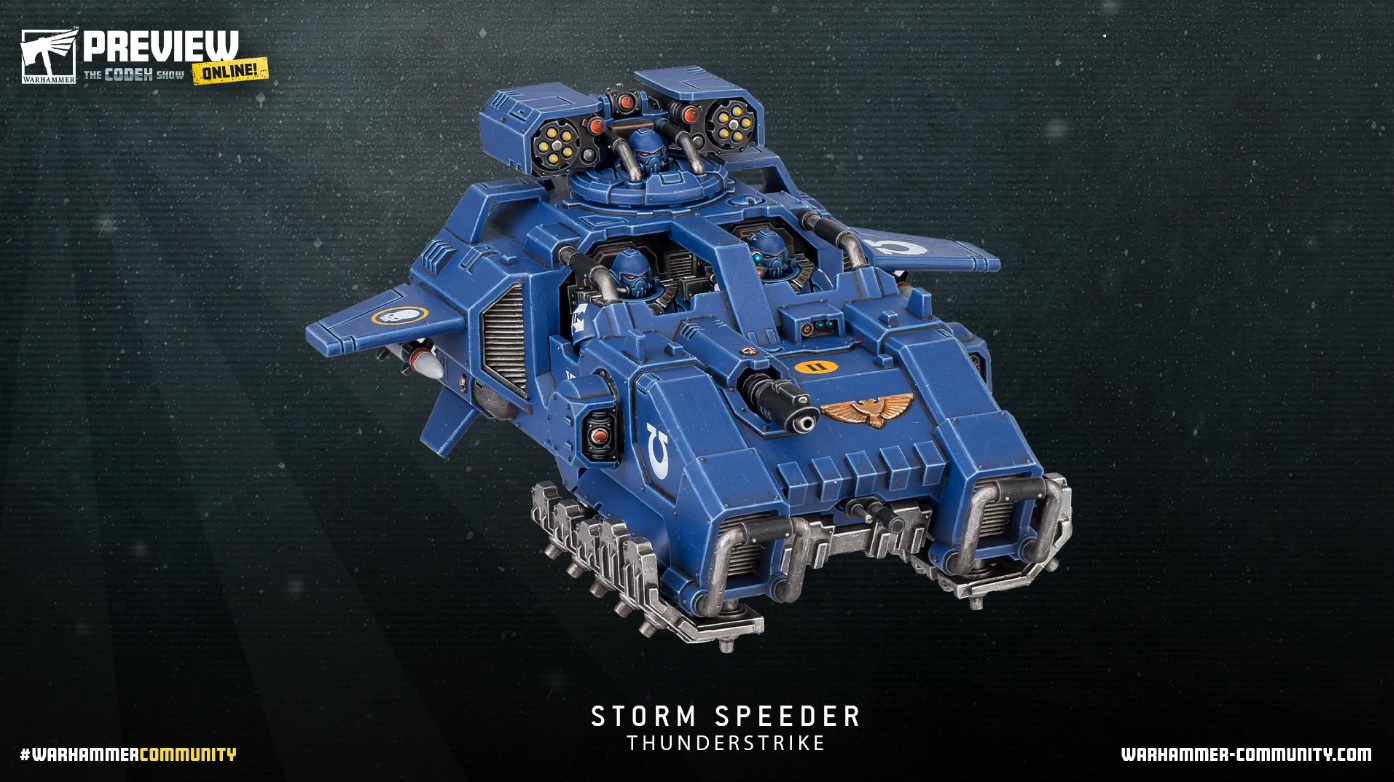 Here's the Thunderstrike version. And…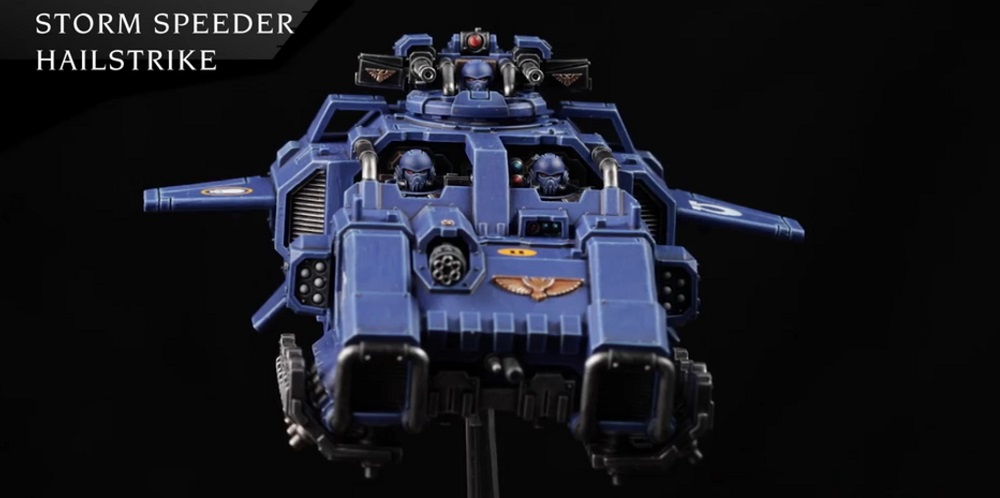 The Hailstrike!
Holy Moly – it's real. Like REALLY Real! This one is going to be a fast moving tank hunter and more. Make no mistake this is the Land Speeder getting the Primaris Treatment and so much more.
It's also going to be available for EVERY Space Marine Chapter (except Grey Knights…cause ya know).
Personally, I'm still in shock. I was the person who made the janky mock-up and looking back…I was actually pretty close.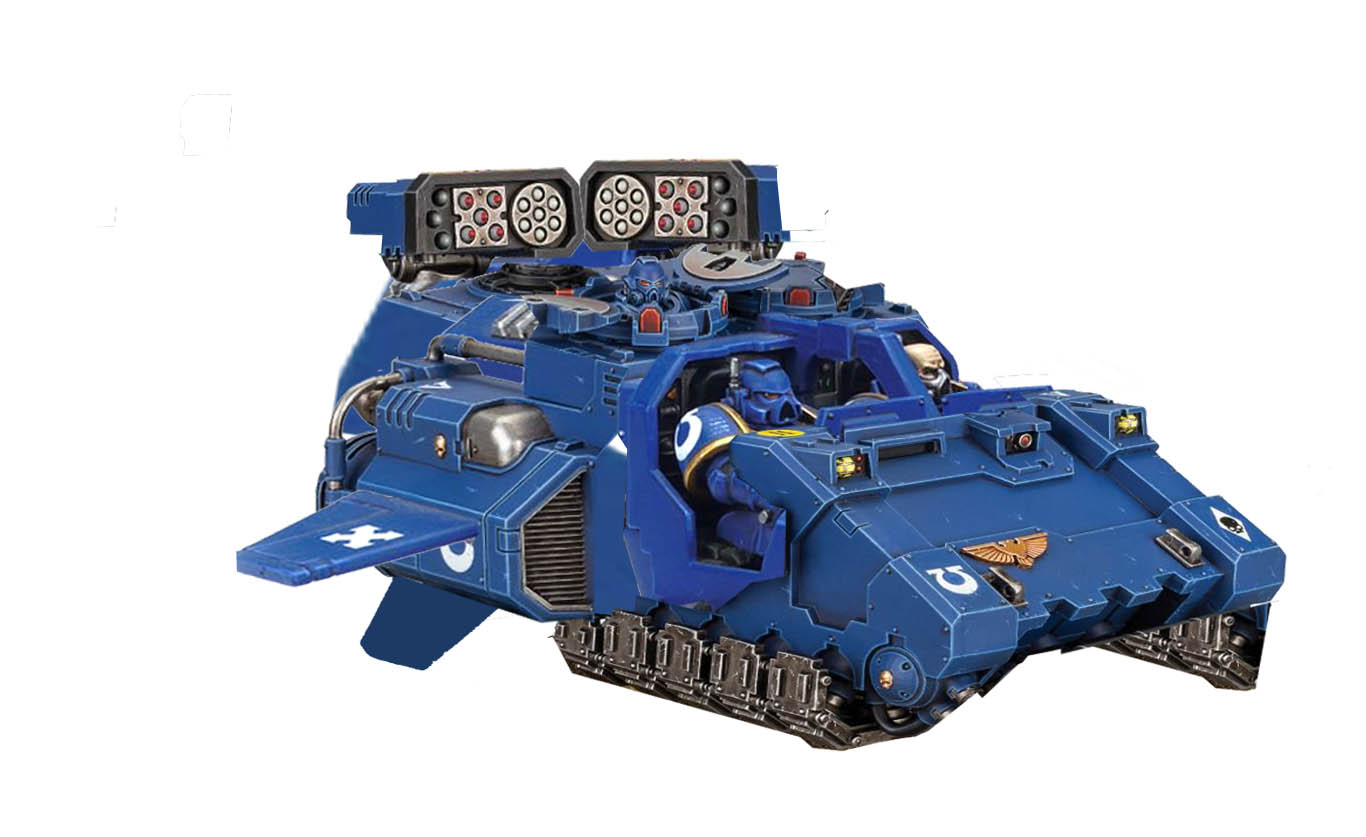 It was supposed to show how "easy" it would be to create a fake using some photo manipulation software and fake a pic. Well, now that we know it's real my original verdict about the "real or hoax" still stands: Someone needs to take better pictures.
What do you think of the new Storm Speeder? Let us know in the comments!