Games Workshop has some more Space Marine rules heading your way thanks to White Dwarf 456. It's an Index Astartes featuring the Silver Templars.
If you've been keeping up with the Warhammer 40,000: Conquest partworks, the Chapter of the Silver Templars might ring a bell. But if you haven't, the allow us to introduce you to one of the first dedicated Chapters of Primaris Space Marines. They were created during the Ultima Founding and they are renowned for their "focus and fury" according to GW. And they are going to be featured in the next White Dwarf #456.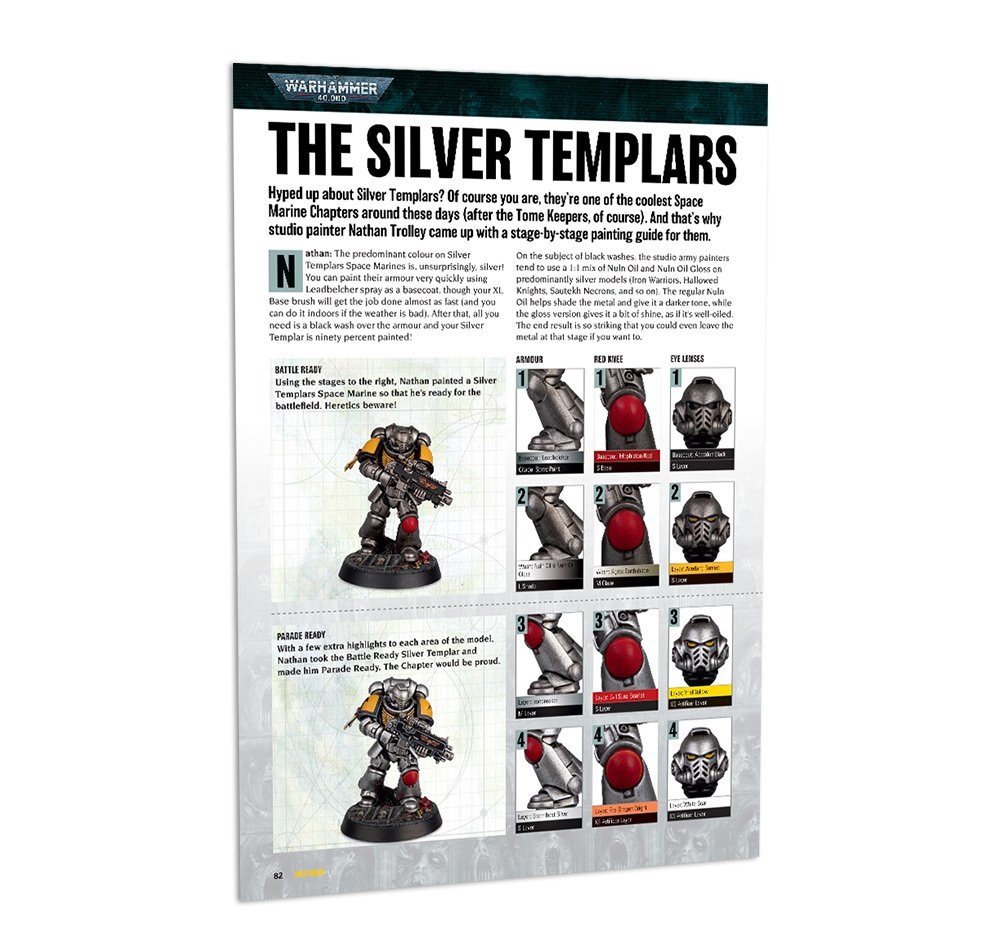 GW also noted that the White Dwarf will contain the following rules for them:
A New Chapter Tactic
Two Relics
Three Warlord Traits
Two unique Stratagems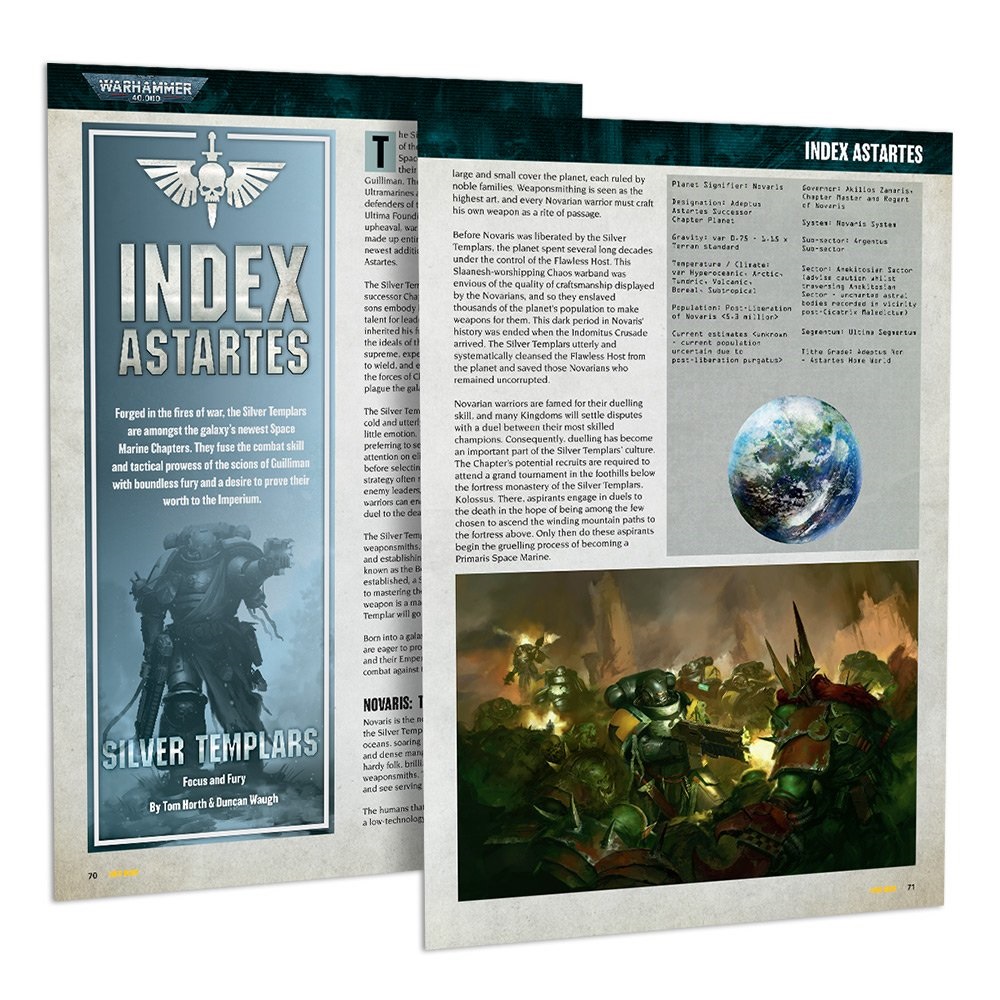 If you're a fan of the Silver Templars or if you've been thinking about starting an entire Primaris-only Space Marine force, this White Dwarf will be perfect for that.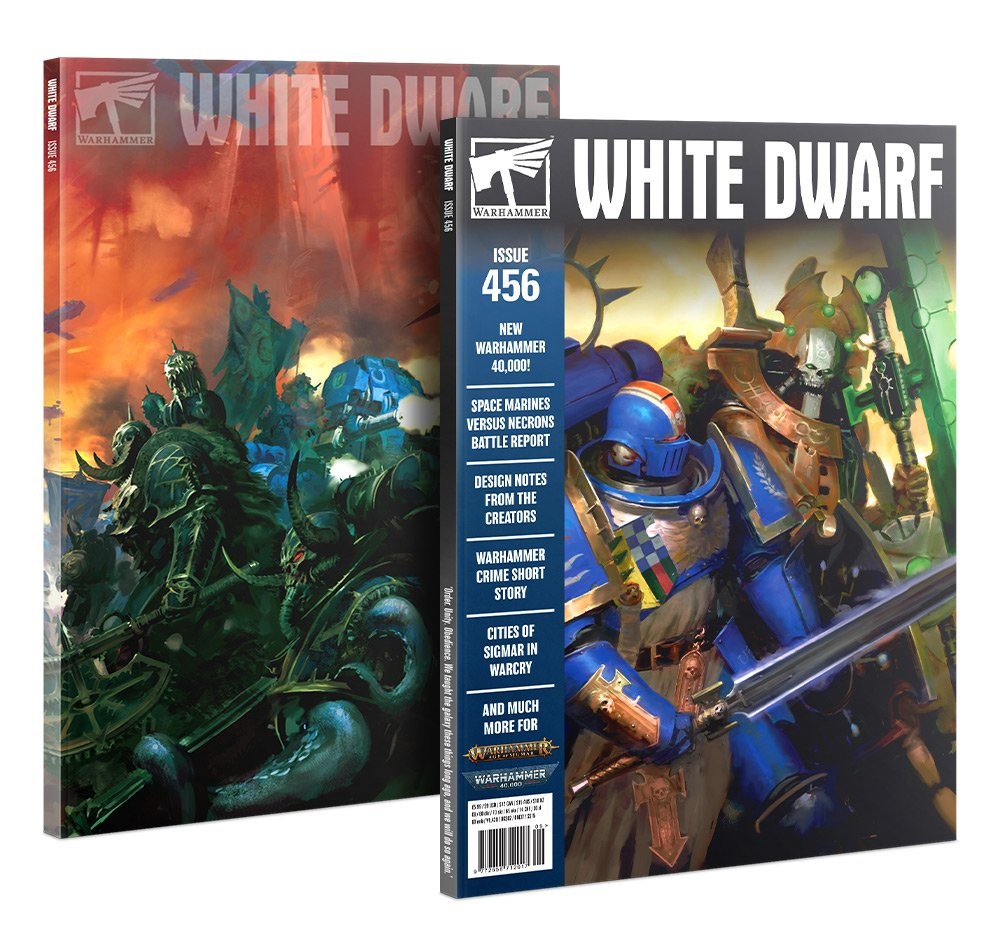 You'll be able to pre-order this White Dwarf soon and if you're a subscriber then you can count on it arriving a bit earlier than when it hits stores.
The Issue also contains a ton of other articles relating to all things Games Workshop. The feature for Warcry has a new Warband from the Cities of Sigmar that hosts 18 different warriors! Plus campaign info to boot.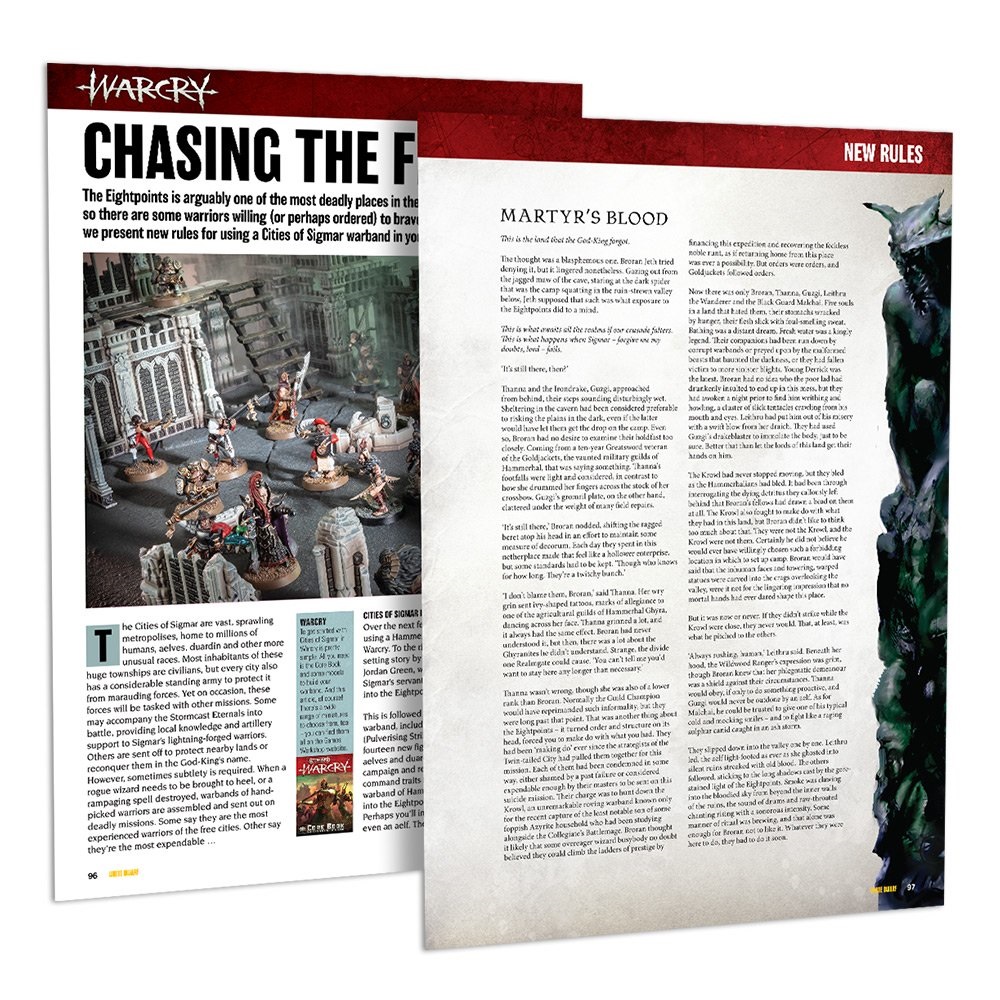 There's a lot more to offer as well: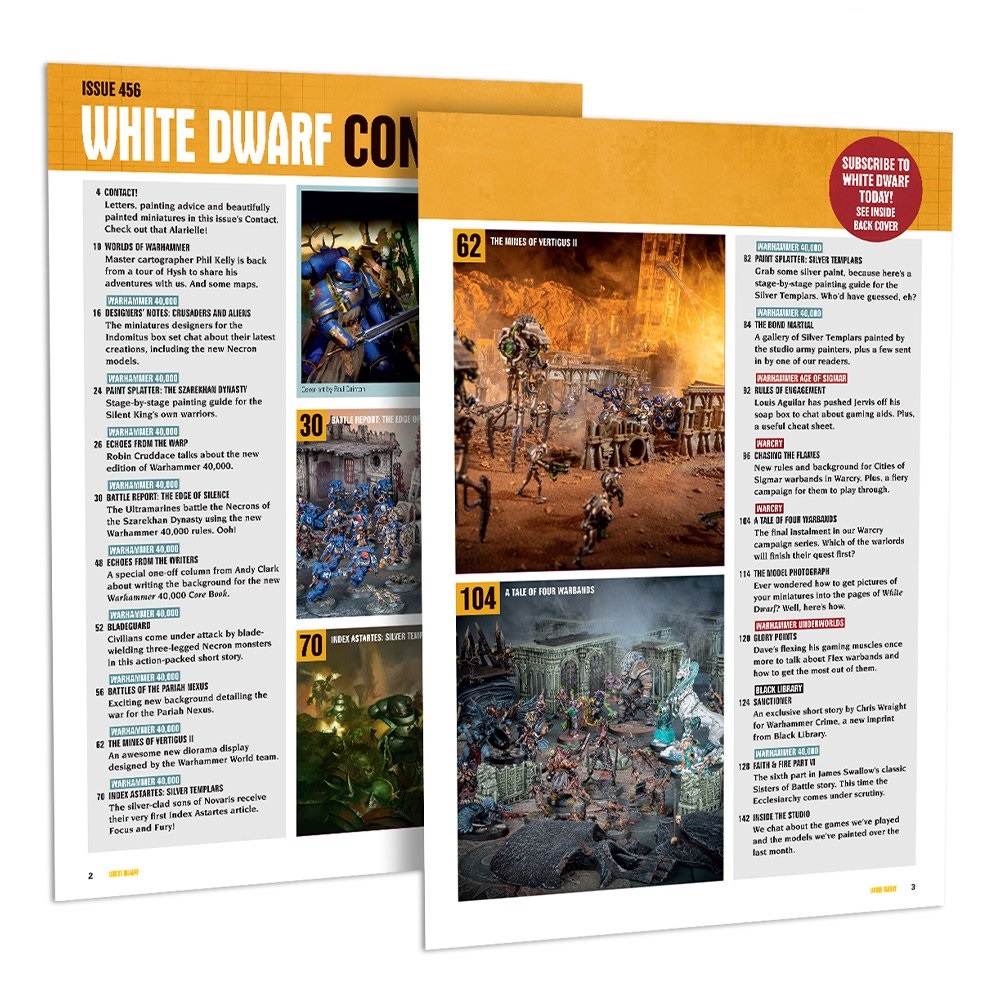 The Elephant In The Room
Okay, that's enough about the other features – can we just get real for a sec about the new White Dwarf containing more Space Marine rules? I know it's just a handful of things and we haven't even seen the rules yet but I can feel the eye-rolls coming from readers already. "Seriously. More Space Marines?" Yeah. I get it because I'm feeling the same way.
Personally, I'm just hoping that these new rules – as limited as they are – won't be crazy good. It's a double edged Sword for GW here. If they make them too good, then White Dwarf could literally shift the Meta and break things. If they make them useless, then what's the point of even creating the rules? It's a fine line – and there is also the issue of what happens if they ARE good and the book sells out? Are you just left flapping in the wind?
Regardless, we have a new codex coming for the Space Marines in October and things are looking up for the Adeptus Astartes. The problem for everyone else is that they were already sitting pretty from last edition. This new White Dwarf just feels like it's going to pile-on with the Space Marine stuff. And maybe that's the plan. Load-up on the Space Marine goodies at the start of the Edition so that when everyone else gets new toys they can benefit from the Codex Creep and be just a little bit better than before.
…Or maybe the Space Marines are just going to get another Codex late in the Edition to "rebalance" things once again. I'm not saying GW has a favorite. But it's sure looking like one faction has emerged as the clear front runner.
I almost feel bad for the Silver Templars. Almost.