Games Workshop is showing off a first look at the Terrain Rules coming with Battlezones and Tactical Deployment.
This weekend GW announced two new supplements were on the way. Now we're getting a first glance at some of the new rules that are coming for Terrain in particular and a preview of how they will function.
"In a Tactical Deployment game, each player brings an agreed amount of terrain to the battle – this can give them a strategic advantage or just make your battlefield look great. The Battlezone: Manufactorum – Terrain Datasheet Cards plug right into this new way of playing. Inside the pack, you'll find oodles of ways to give your army distinct bonuses. "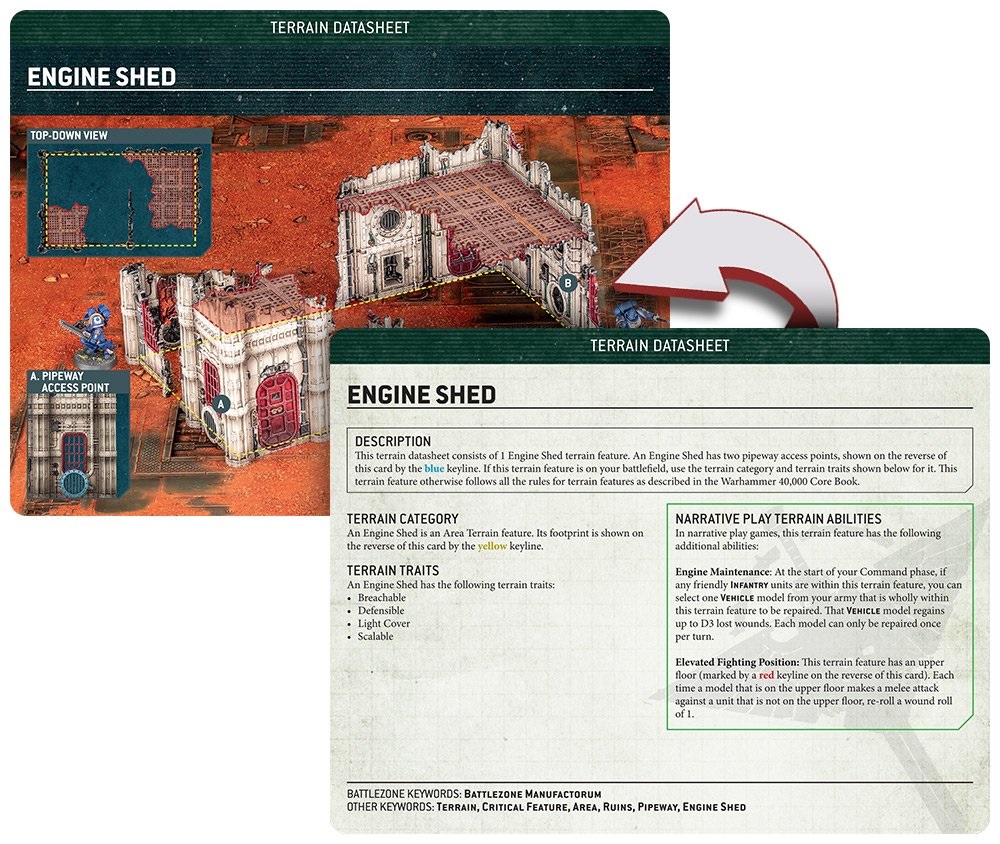 Here we have a look at one of the new Terrain Datasheets. It will cost you 60 Terrain points to bring (which is apparently a new thing specific to this game type). Not only does the terrain come with a standard set of bonuses (see: Terrain Traits) these cards also label everything else that might be relevant about the terrain. From specific Pipeway access points (marked in blue), to an upper floor marked in red. It also shows the top-down view for the terrain as well so you know exactly what this terrain is supposed to look like.
Tactical Deployment also includes some other new options and appears to be specific to the new Chapter Approved: Tactical Deployment Mission Pack and is a different type of game altogether. It does sound like it can be used in matched play but it's specific to the new Battlezone Manufactorum style of game expansion.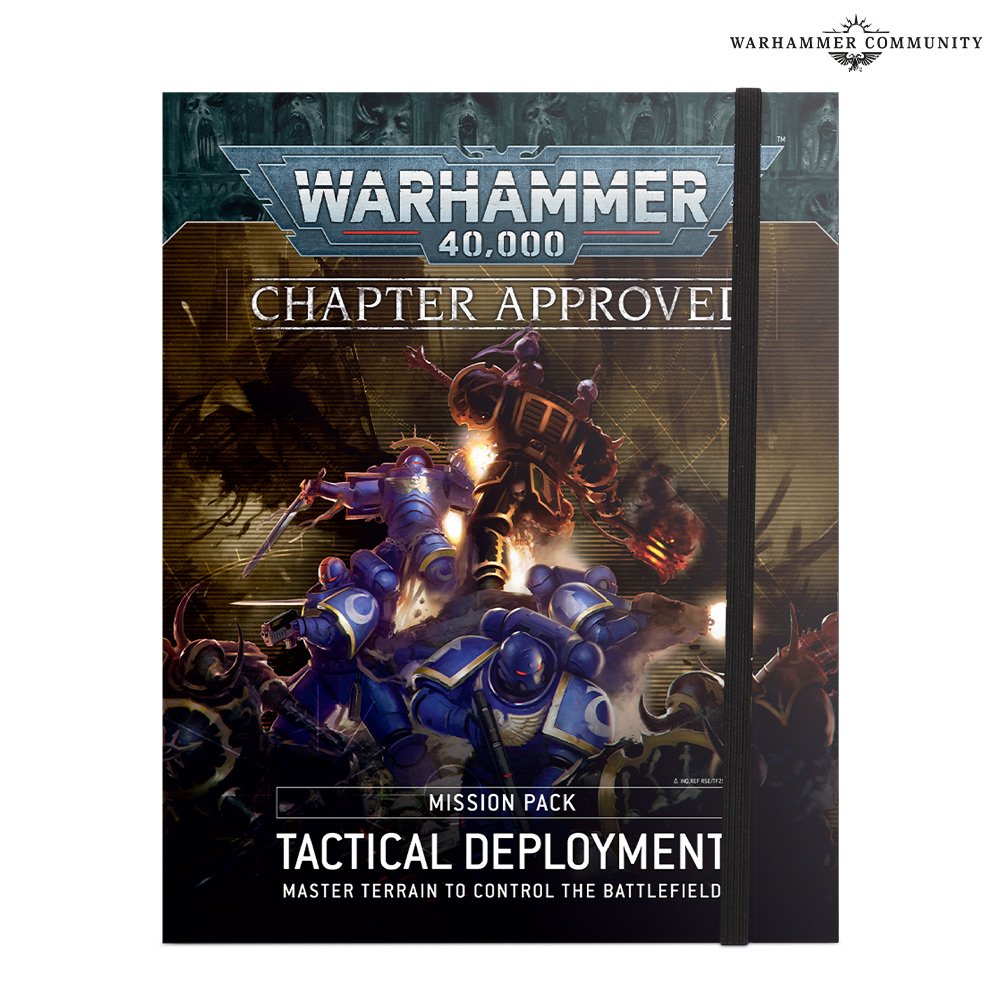 I think these new cards are a great idea. I just wish they came out with them a little sooner. I bet a lot of folks bought and built terrain that doesn't look anything quite like the terrain in the cards. I'm sure there will be rules for tweaking custom terrain…at least I hope there will be.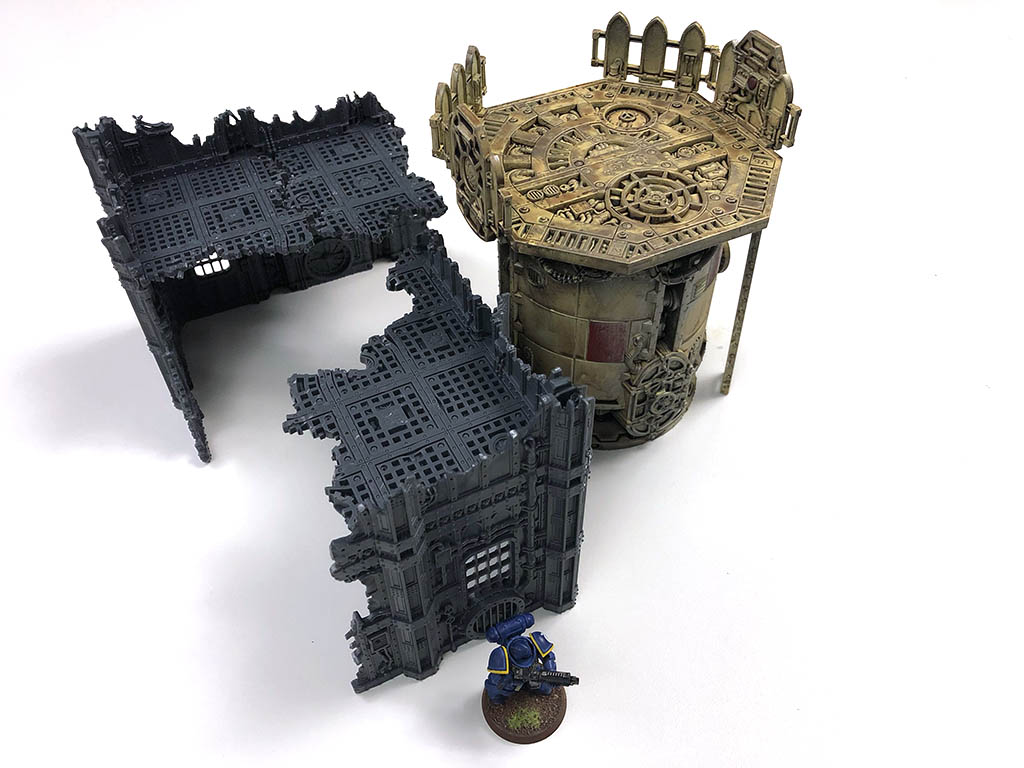 Wait, What is Battlezone: Manufactorum?
"In a nutshell, Battlezone: Manufactorum is a Warhammer 40,000 expansion from the minds behind the new edition, designed to bring even more tactical depth to your battles. Alongside the terrain pieces (more on those later), the Warhammer studio team have made a pack of cards loaded with detailed rules to breathe incredible life into your Battlezone. They've been created to work with the new Chapter Approved: Tactical Deployment Mission Pack and the Tactical Deployment games that this book opens up."
Personally, I'm now very curious about how this Tactical Deployment rule set will work. It's clear that players get to agree to the amount of terrain points to spend on a battle. And that GW has some "fixed" terrain pieces and costs in mind. But I'm starting to wonder if this will trickle out to matched play or tournaments at all. I guess we'll have to wait to get the book in hand to find out.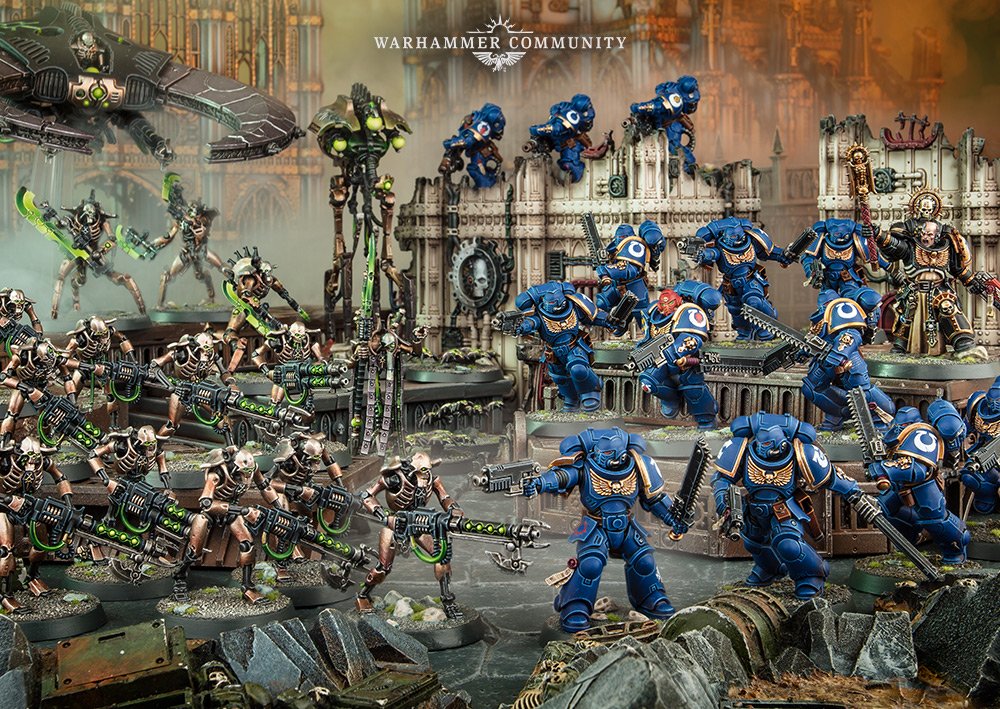 Matched Play: To do army specific terrain or not? That is the question.