With the last reveal and codex out in October, the Primaris Space Marine Range is now complete and revealed. Right? RIGHT?!
So back in July, we got our first tease of the upcoming Space Marine codex and we got a listing for all the new units. Well…most of them. We think. It was a little hard to tell but here was the old list:
Unit Listings From Space Marine Codex TOC – Primaris Only
PRIMARIS CAPTAIN
CAPTAIN WITH MASTER CRAFTED HEAVY BOLT RIFLE
CAPTAIN IN PHOBOS ARMOR
CAPTAIN IN GRAVIS ARMOR
PRIMARIS LIEUTENANT
LIEUTENANT IN REIVER ARMOR
LIEUTENANT IN PHOBOS ARMOR
PRIMARIS LIBRARIAN
LIBRARIAN IN PHOBOS ARMOR
PRIMARIS CHAPLAIN
PRIMARIS CHAPLAIN ON BIKE
PRIMARIS TECHMARINE
SERVITORS
INTERCESSOR SQUAD
ASSAULT INTERCESSOR SQUAD
HEAVY INTERCESSOR SQUAD
INFILTRATOR SQUAD
INCURSOR SQUAD
PRIMARIS APOTHECARY
PRIMARIS ANCIENT
BLADEGUARD ANCIENT
VETERAN INTERCESSOR SQUAD
BLADEGUARD VETERAN  SQUAD
JUDICIAR
REIVERS SQUAD
AGGRESSOR SQUAD
INVICTOR TACTICAL WARSUIT
REDEMPTOR DREAD
OUTRIDER SQUAD
INVADER ATV SQUAD
SUPPRESSOR SQUAD
INCEPTOR SQUAD
STORM SPEEDER HELLSTRIKE HAILSTRIKE
STORM SPEEDER ??? (Hammerstrike)
STORM SPEEDER ??? (Thunder Strike)
ERADICATOR SQUAD
HELLBLASTER SQUAD
ELIMINATOR SQUAD
FIRESTORM SERVO-TURRET
GLADIATOR LANCER
GLADIATOR REAPER
GLADIATOR VALIANT
REPULSOR
REPULSOR EXECUTIONER
IMPULSOR
HAMMERFALL BUNKER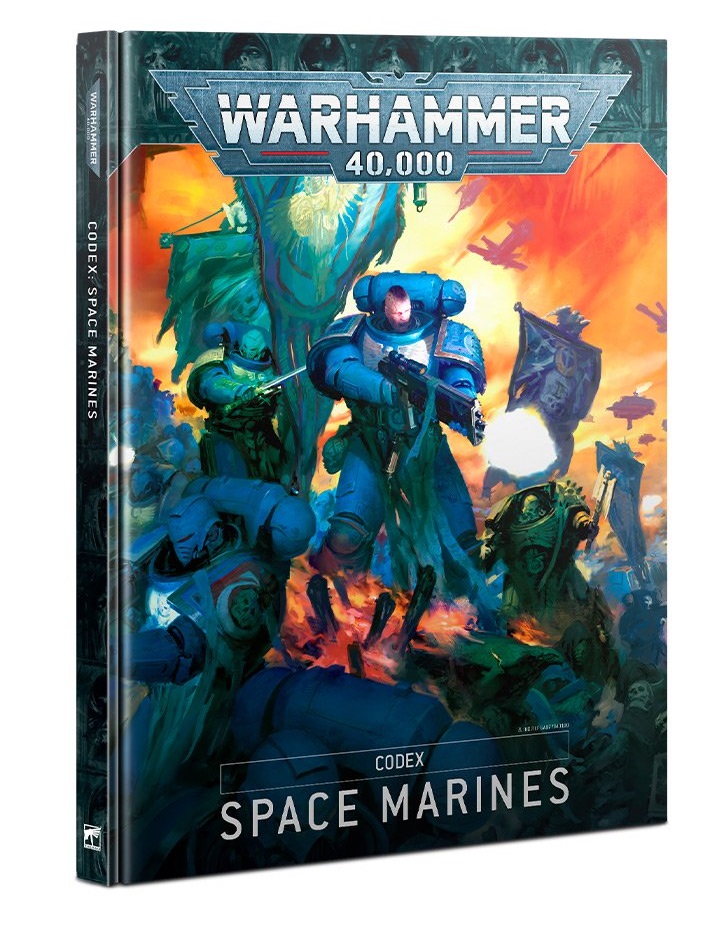 The key units there are the ones in RED. Now, after this past weekend, we have seen all of those units.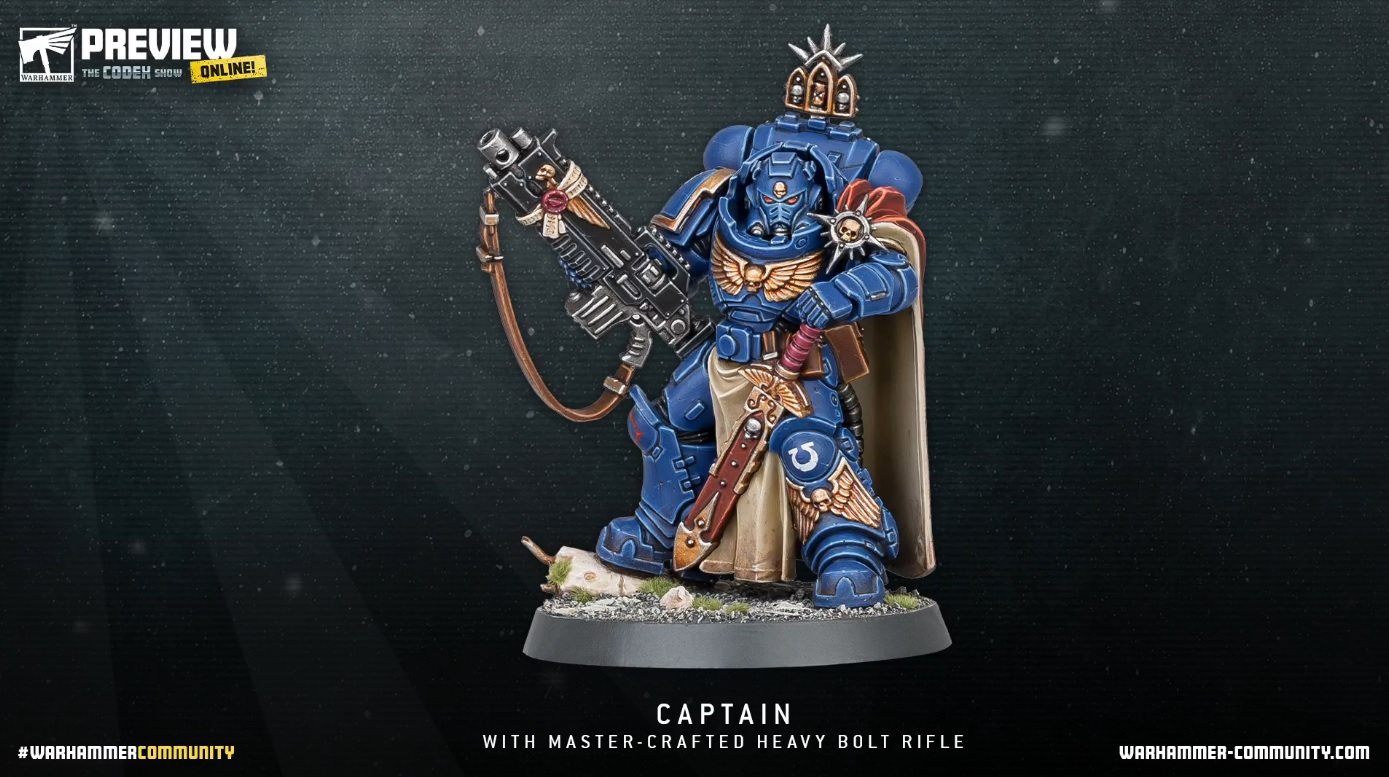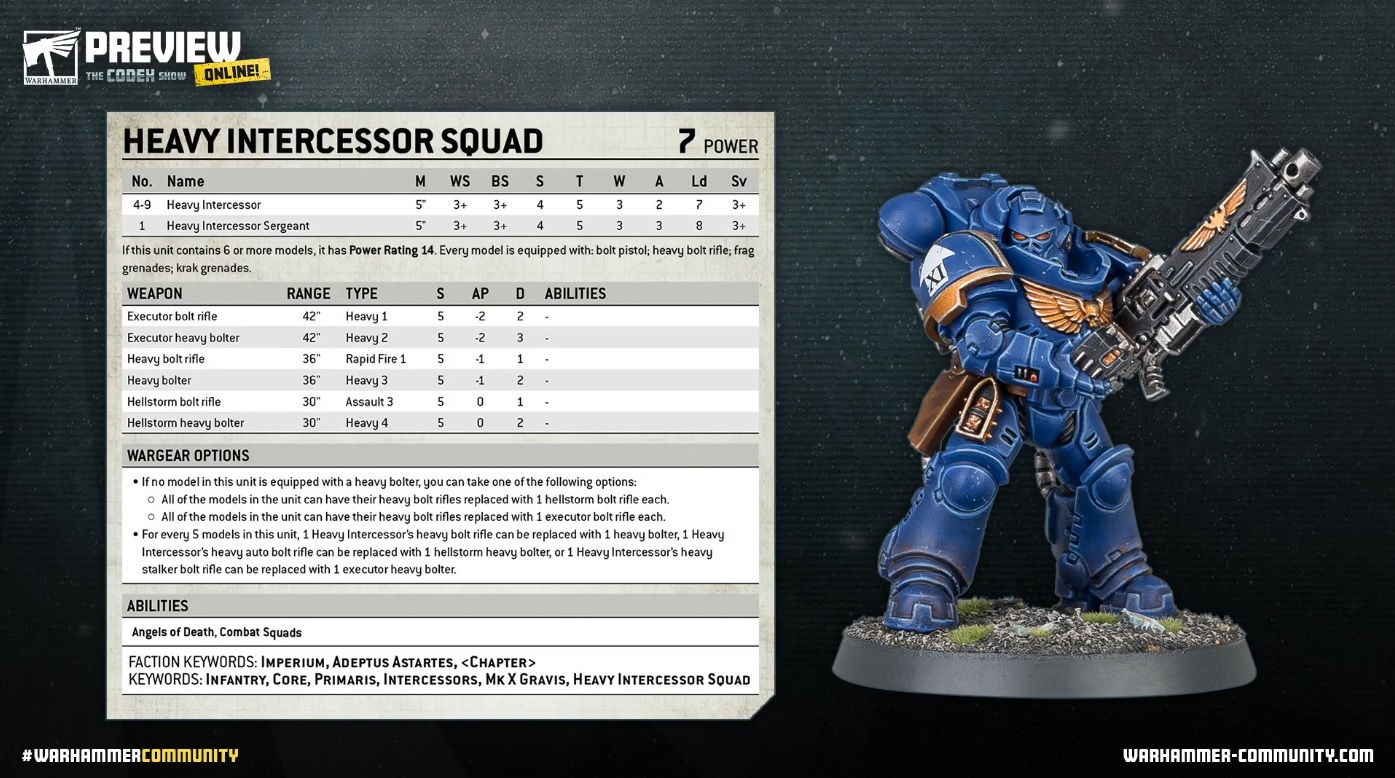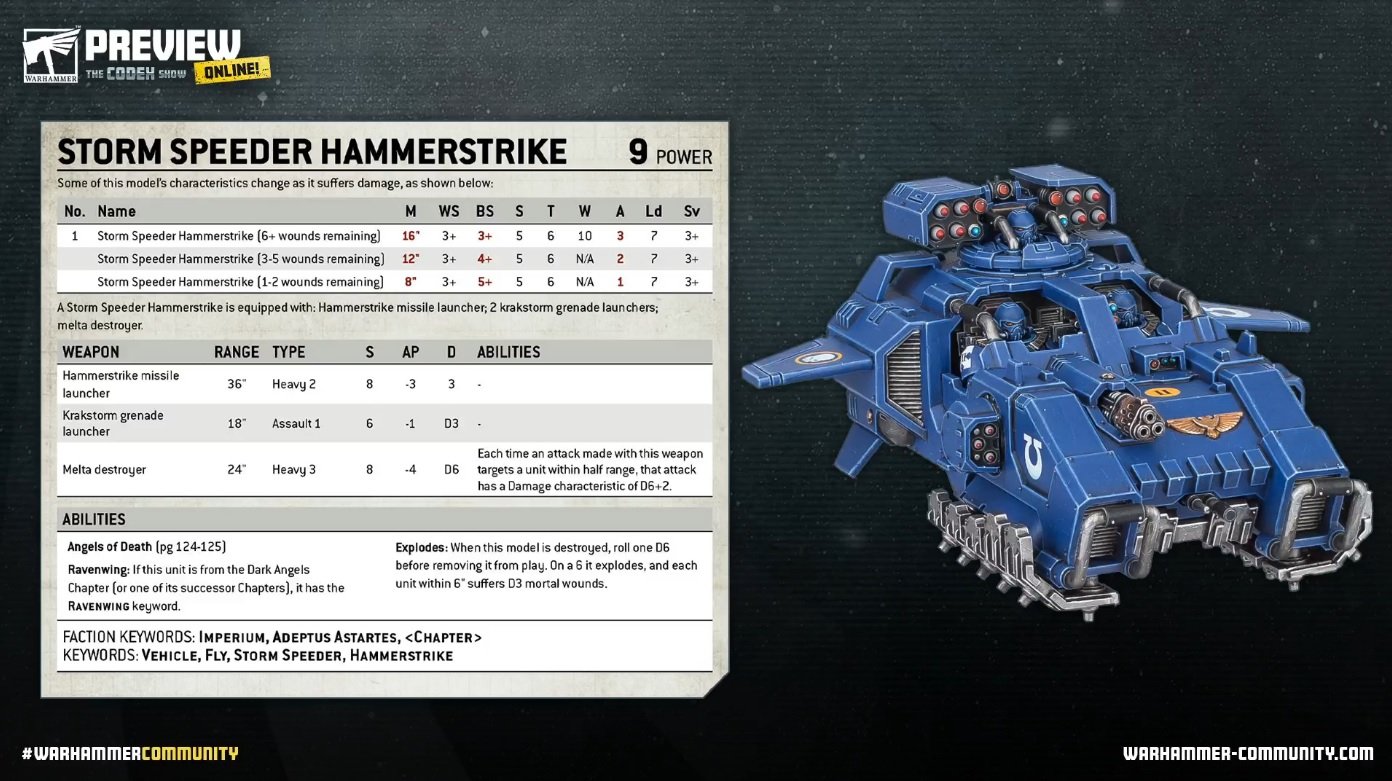 At this point the Primaris Space Marines are done. Well, according to the Codex TOC – yep! This is the last batch of new units coming. The Storm Speeder is clearly the replacement for the Land Speeder. And the Heavy Intercessors and New Captain are replacements for…I'm not sure? Devastators maybe? Terminators? I dunno.
Look – that's not the point.  The point is that the Primaris Marines have direct analogs to the old Classic Marines so we're good now! We just hit peak Primaris and there aren't any more kits that could possibly be redone at this point, right?
Land Raiders -> Repulsors
Predators -> Gladiators
Rhino/Razorback -> Impulsor
Whirlwind/Drop pod -> Hammerfall Bunker
Land Speeder -> Storm Speeder
Attack Bike -> Invader ATV
Bikes -> Outriders
Dreadnoughts -> Redemptor Dreadnought
Thunderfire Cannon -> Firestorm Servo Turret (kinda)
…etc. You get the idea, I hope. Games Workshop can stop with the Primaris Marine because I think they checked all the boxes. We got the Tanks, Infantry, and Support options covered. It's not like there is a Primaris unit that is missing from any key category at this point, right?! We can slap them with the rubber stamp and call it done now and move on to other stuff.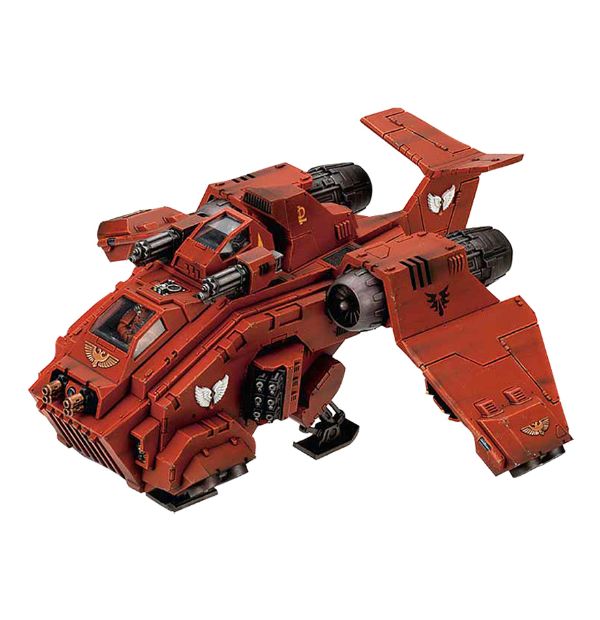 Oh Sonuva!!! Flyers! Well crap. The Storm Raven and Storm Talon (and others)! It seems that an entire category of units has escaped the Primaris Protocol. But it's just one option, so I'm sure that it's just one final thing GW will save for next edition, right?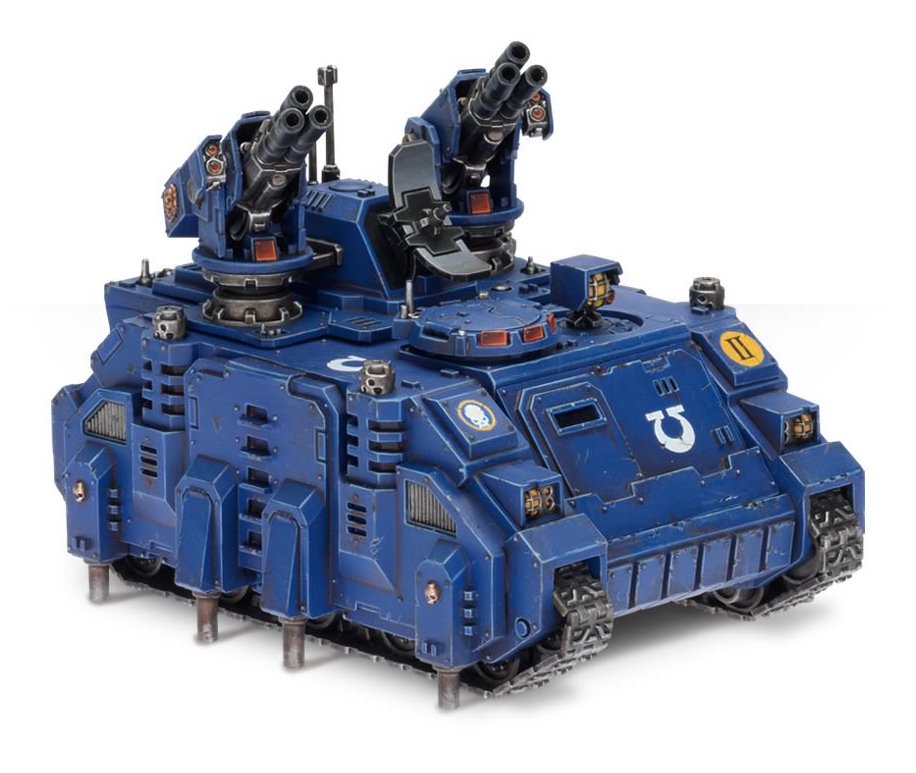 Anti-Air! Bah!!! Dedicated Anti-Air tanks like the Stalker and Hunter. Hmm. You could make a case against them due to the fact that Primaris already have a ton of smaller Icarus weapons on many of their existing vehicles. Or maybe GW is going to keep that one in their back pocket for the edition AFTER next when the Space Marines get a new Primaris Flyer and they need something to shoot them out of the skies now.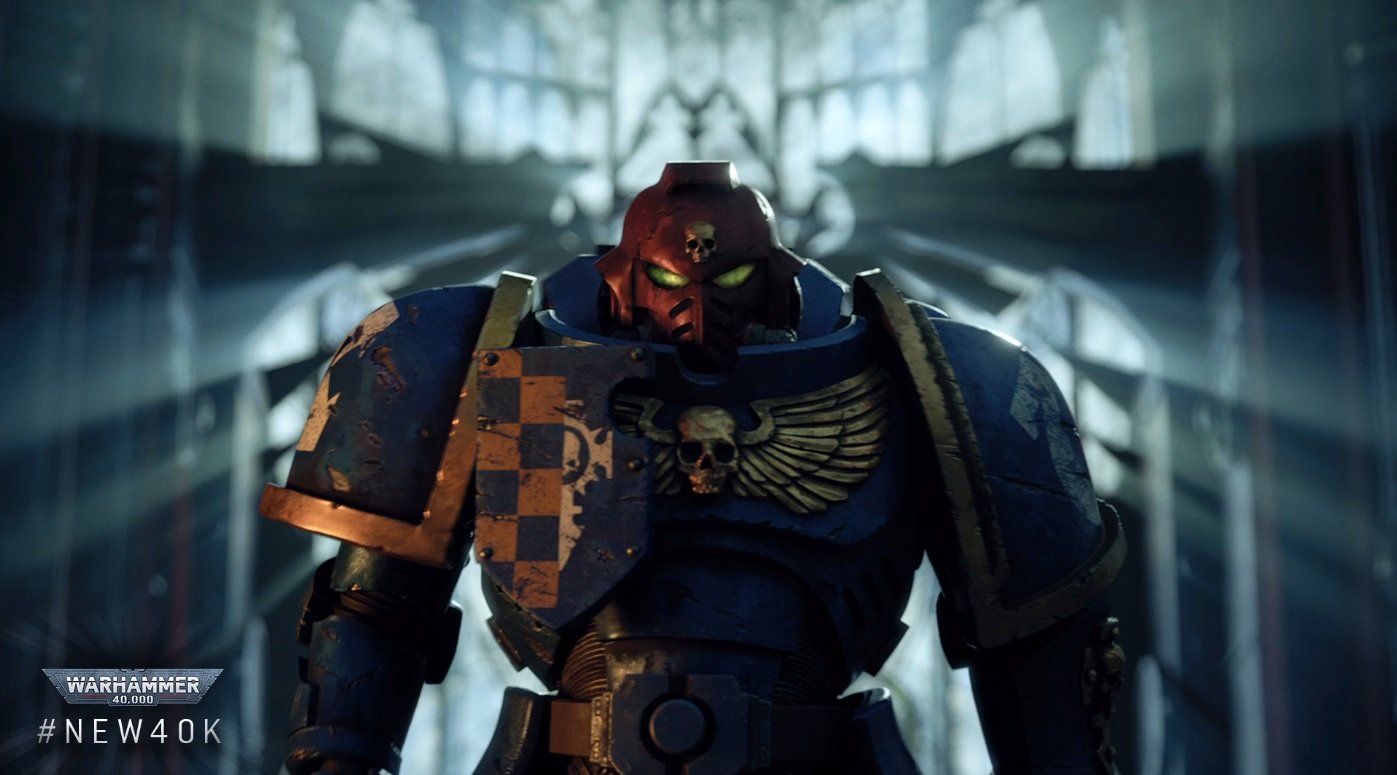 Are we done with new Primaris Space Marines before the Codex? Probably. Is GW ready to be done with the Primaris Space Marine Range in total? For now…
So how many editions before we get a new Primaris Flyer? And what do you name it? Storm Hammer Razor Raven Talon?